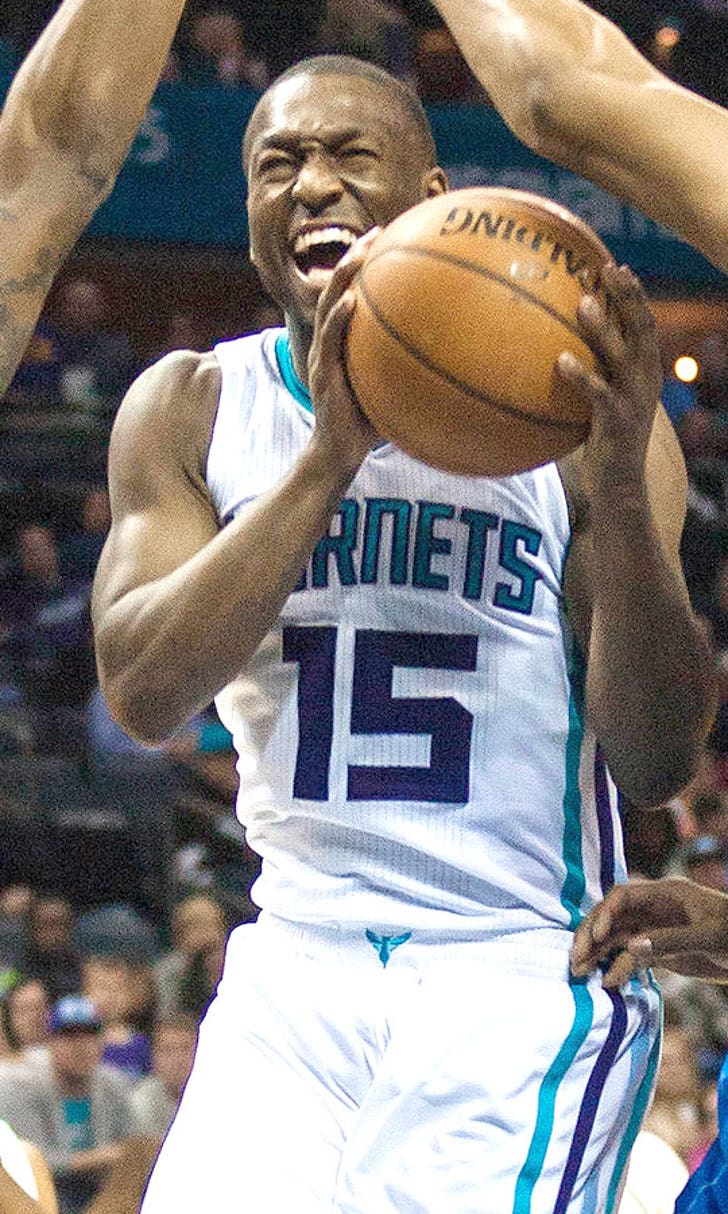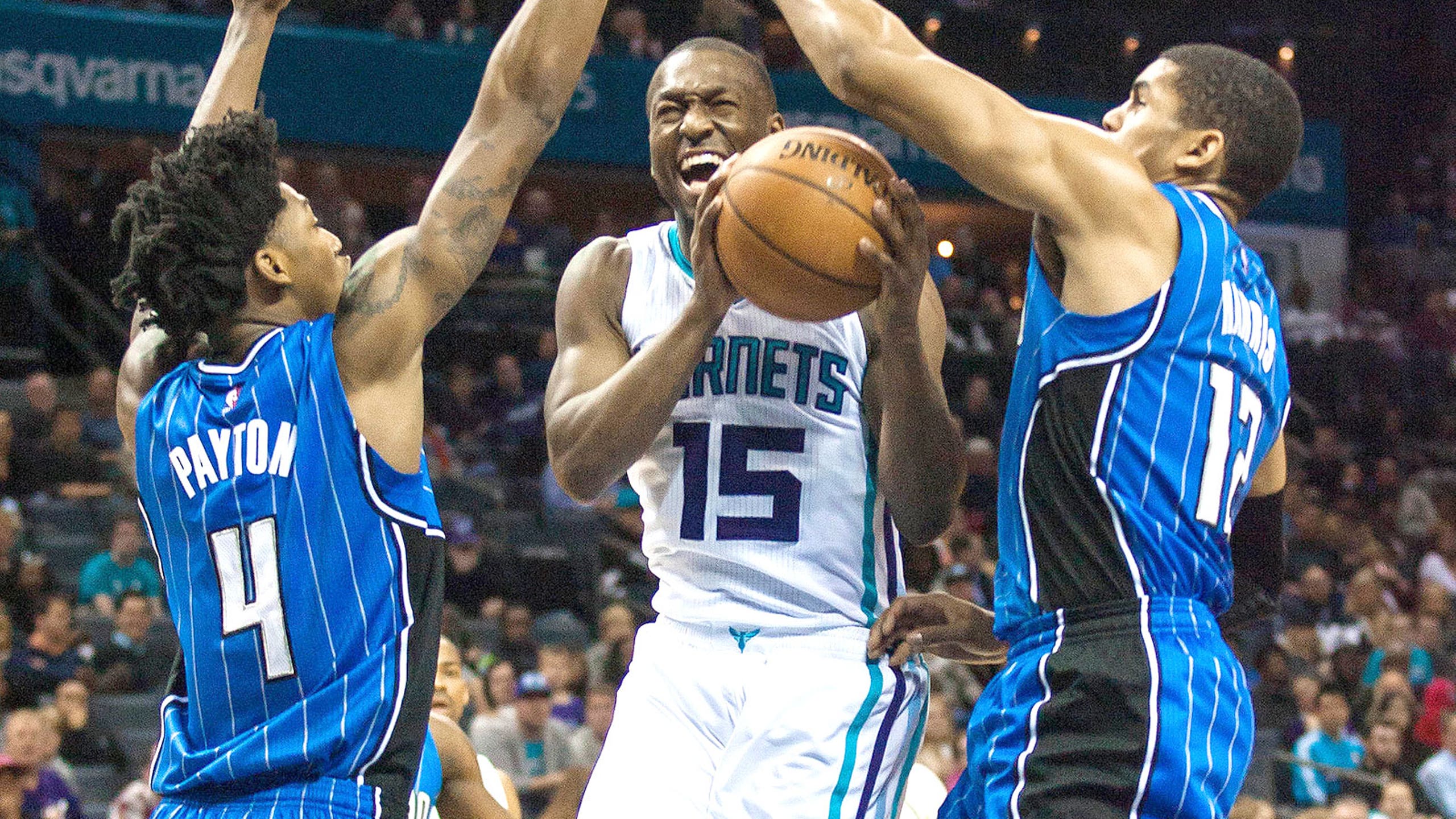 Court Vision: Hornets lose another big lead, fall to Magic
BY foxsports • November 21, 2014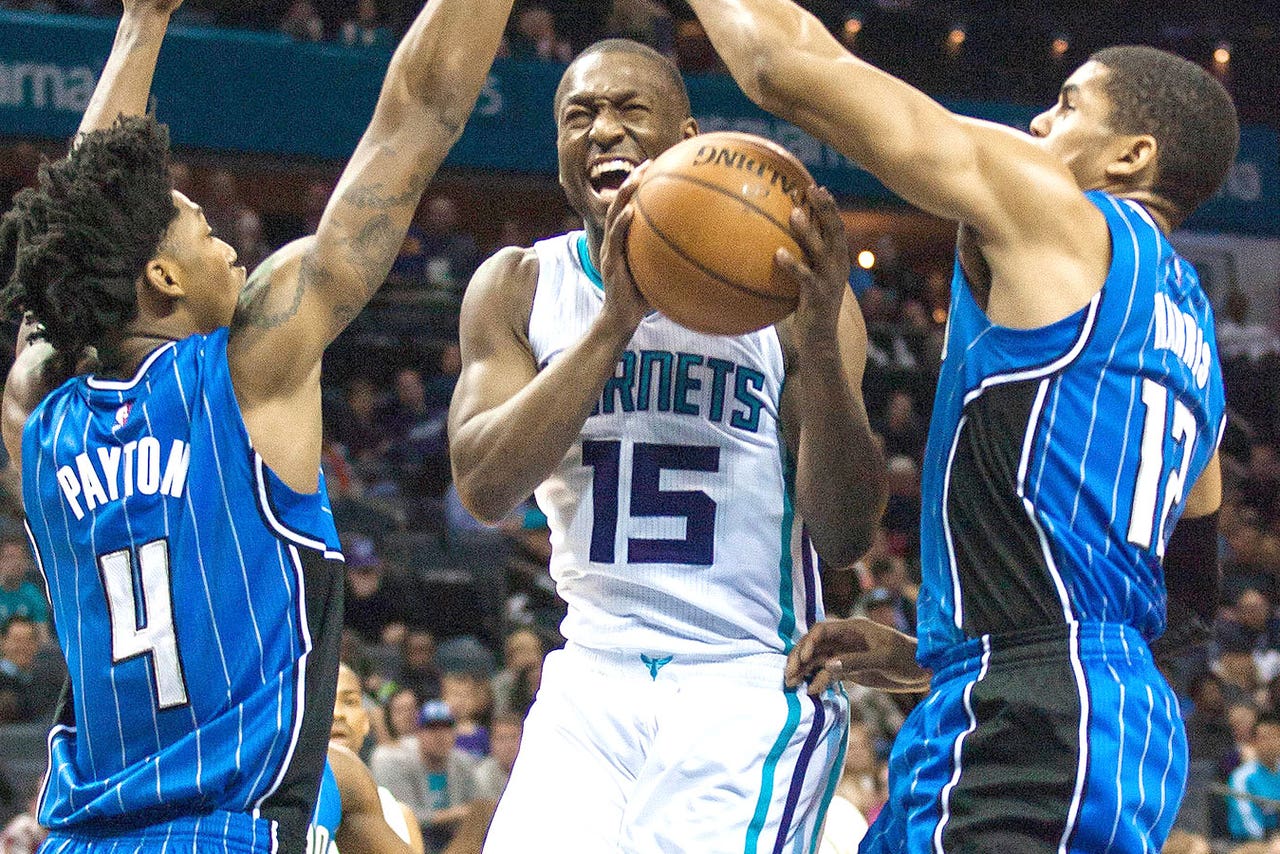 Here's an inside look at the Charlotte Hornets' 105-100 home loss to the Orlando Magic on Friday night:
A week ago at Portland (Nov. 11), Charlotte established a 23-point lead in the first half, before allowing the Blazers to rally back and win in the closing seconds.
Then on Wednesday at Indiana, the Hornets raced to a 15-point lead in the second quarter -- but lost it again on a last-second shot.
Against Orlando on Friday, the Hornets enjoyed another 23-point lead in the second half, the result of decisive mini-victories in the second and third quarters. Even so, it wasn't too large for the Magic to make their ultimate charge -- dominating the Hornets in the final period.
With 3:21 left to play, Orlando tied it at 93-93, and the comeback was complete when it took the lead at 97-95 with 1:30 remaining on a jump shot by Elfrid Payton.
"If we want to win and if we want to get better, we've got to stay focused," said Hornets guard Kemba Walker. "We've got to learn to close teams out."
The Magic went in with 64 points ... then produced 41 in the closing 12 minutes.
Meanwhile, the Hornets had 79 points through three quarters, but could only muster 21 points in the final period.
In that game-changing fourth, Charlotte shot a pedestrian 32.1 percent, while Orlando blistered the nets at 71.4 percent.
"We were not making shots and we were down going into halftime, but there was a spirit about us and it just takes one guy to turn things around and we had a few tonight," said Orlando coach Jauque Vaughn.
However, the early returns have been anything but a bolster to the team.
Stephenson entered the contest with Orlando shooting just 37.4 percent from the field. He finished the game making just 5 of 15 shots. Of equal importance, he went scoreless during the final quarter.
"I don't know (what the problem is)," Stephenson said. "But I'm going to keep shooting, though."
However, it's not as if he was the only one.
Fellow shooting guard Gerald Henderson also went scoreless in the last quarter, while point guard Walker scored just six points during that time.
---