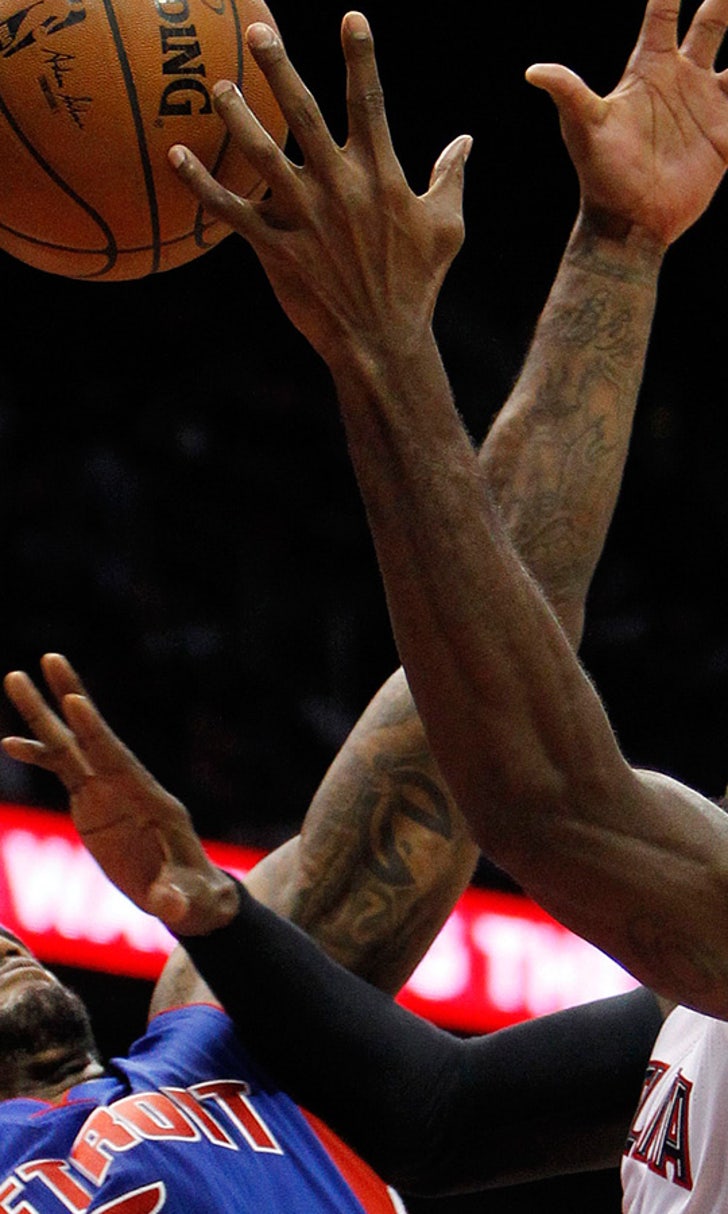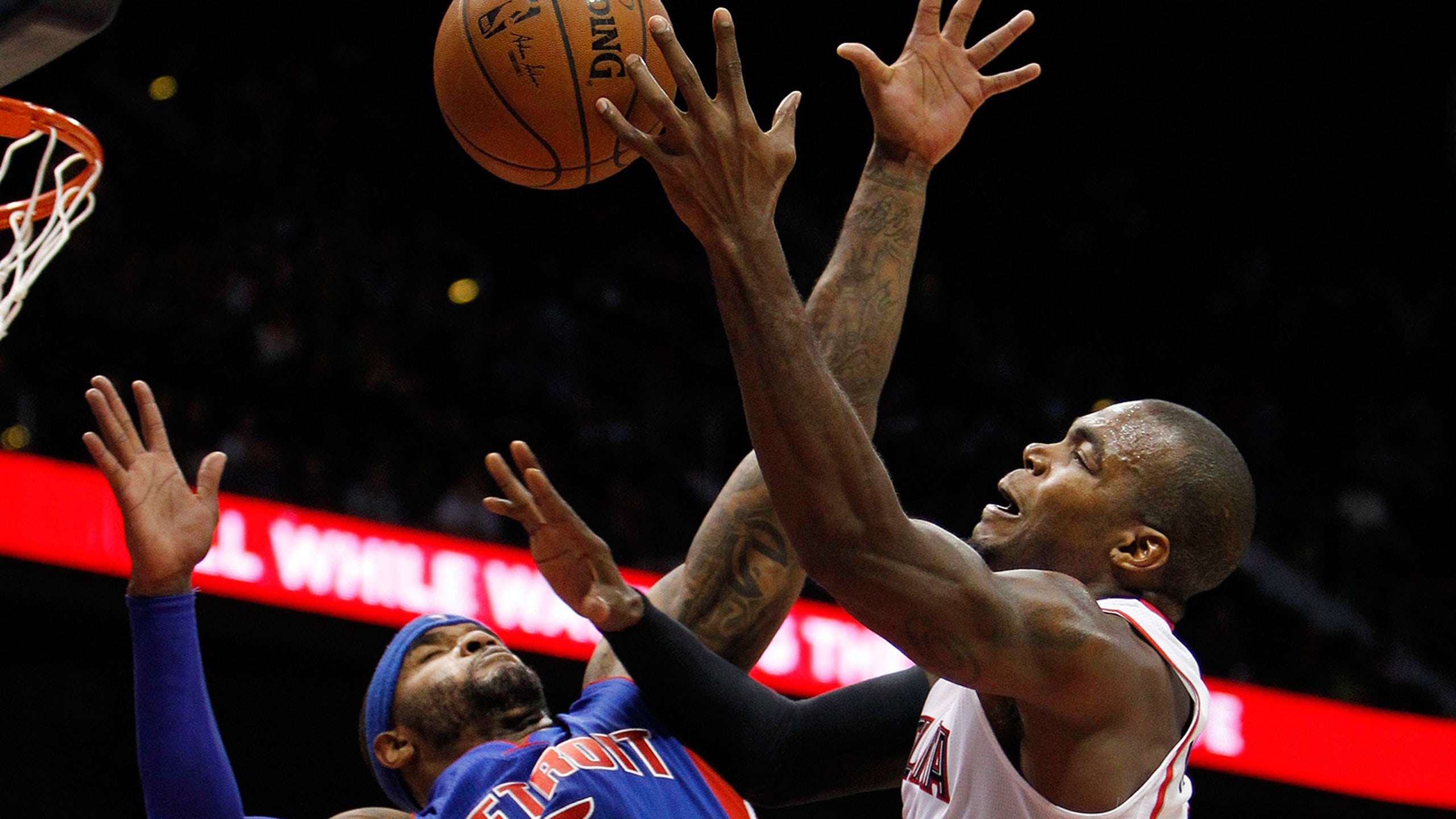 Court Vision: Horford, Millsap deliver vs. Pistons' frontline as Hawks bounce back
BY Cory McCartney • November 21, 2014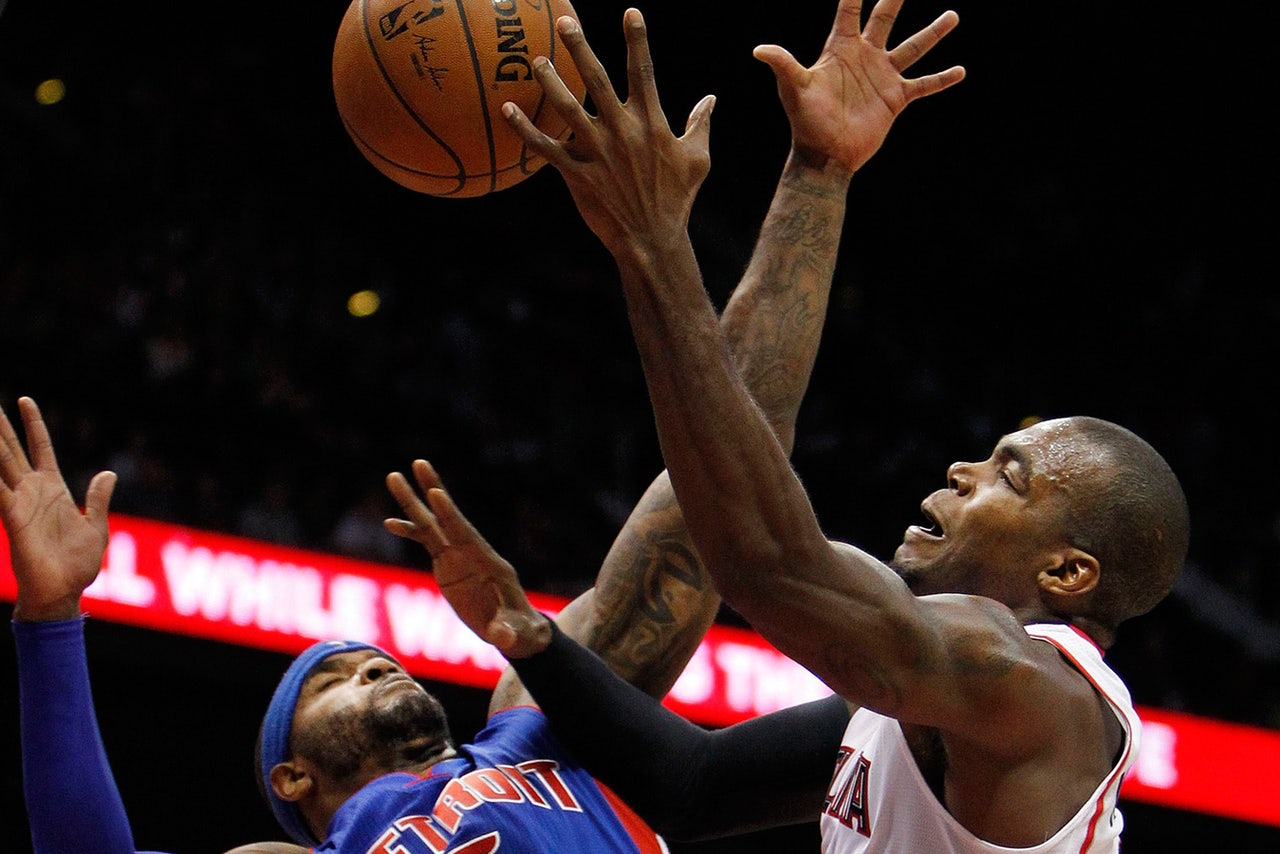 ATLANTA -- Going inside the Hawks' 99-89 win over the Pistons on Friday night at Philips Arena.
In talking with Al Horford before the season began, he gushed about Paul Millsap. It wasn't because of the way his frontcourt mate played after Horford was lost to a season-ending injury last year or because of the damage they could do together in a full season, but because of what he believed Millsap had to yet to show on the court.
We may be seeing it now.
Millsap took the ball at the left side of the paint, and drove between the Pistons' Andre Drummond and Josh Smith, throwing down an emphatic one-handed dunk in the first quarter. Then, in the fourth, with Detroit within four at 82-78, Millsap wrestled an offensive rebound from Drummond to push the lead back to six.
He was on his way to 15 points and 12 rebounds, Millsap's fourth double-double and over the last six games he's averaging 21.3 points per game.
During the 29 games that the Hawks had both he and Horford together last season, Millsap never averaged that many points over a six-game stretch.
It certainly helps having Horford around, who did damage of his own against the Drummond and Greg Monroe, both of who are 6-foot-11
The center scored 14 points to go along with two rebounds and two blocks and is finding his footing offensively, shooting nearly 60 percent or better in each of his last four games.
Jeff Teague shouldered much of the offensive load in the fourth quarter, scoring nine of his 26 points. But Horford and Millsap figured prominently as well, combining for nine points, including six of 11 as the Hawks pulled away after the Pistons pulled even at 74-74 with 8:30 to play.
Anchored by Drummond and Monroe, both of whom are 6-foot-11, the Pistons came in ranked fourth in the league at 45.4 rebounds per game.
But the Hawks held the edge there 46-45 with Millsap leading the way and Horford and Millsap also got the best of the Pistons bigs offensively, outscoring them 26-23.
"With their length and the way they pound the glass, to compete with them on the boards was going to be key tonight," said Hawks coach Mike Budenholzer.
Horford is still finding his groove and that should have the rest of the Southeast Division very, very concerned --especially if Millsap keeps playing at this level.
In Josh Smith's nine seasons with the Hawks, the College Park, Ga., native went over 100 dunks six times, including 123 in 2012-13, his last year before signing with the Pistons. But as he returned to Atlanta, there was a glaring line on Smith's stat page: He's dunked just once this season in 12 games.
His attempts are down, with a staggering 1.2 percent on his field goals. By comparison, he was at 10.7 percent his final season in Atlanta and was as high as 19.9 in his rookie season.
On one of his rare tries this season, Smith was rejected by Knicks journeyman big man Jason Smith on a tomahawk dunk attempt, a try that simply doesn't look as if he's showing the explosiveness that was his trademark as the main attraction of the Hawks erstwhile Highlight Factory.
(For a reminder of what Smith looked like at the height of his powers)
Blame time, as he's preparing to turn 29 and has over 26,000 minutes on his body, or point to the patella tendinitis in his left knee that sidelined him late last season or that he moved to small forward in Detroit, but Smith is missing an element of his game that previously defined him.
He remains effective though, scoring 16 points and grabbing eight rebounds in 35 minutes Friday -- and didn't lose one major aspect of his time in Atlanta as Smith's 19 shot attempts led the game.
DeMarre Carroll didn't waste much time after missing four games with a groin injury. He hit a 25-foot three-pointer less than three minutes into the game on his way to 10 points, seven rebounds and two assists in 31 minutes.
"It was great to have DeMarre back on the court," Budenholzer said. "Our whole group kind of feeds off him, with how hard he plays and how he competes defensively."
As expected after a layoff, this wasn't Carroll at his sharpest from the field. He came in shooting a career-best 45.8 percent on threes and that early trey would be the only one of his six attempts he'd hit.
But it was the other areas of his game where Carroll was focused, including how he delivered on the glass, grabbing six defensive rebounds.
"I just got to get my rhythm back," Carroll said. "Had a lot of good looks, but my main focus for this team is to be the junkyard dog; do the little things. My offense? That's secondary. Defense, that's first and I thought I did what I needed to do tonight."
While it's secondary, Carroll still provided an undeniable and immediate uptick in offense that fill-in Thabo Sefolosha couldn't.
Sefolosha was strong with Carroll sidelined, averaging 10.5 points in four starts, but he's connected on just two of 17 three-point attempts on the season and two of 10 in those aforementioned starts.
Carroll's ability to provide a threat from the perimeter can open the floor for others. While it wasn't entirely tangible on a night when the forward's shot was off, overall the Hawks offense should be all the better for his being back.
+26 -- Hawks point guard Jeff Teague had a plus-minus of +20 in scoring 22 points to go along with six assists. It was his season high and his best since a +27 on Jan. 29, 2012 against New Orleans.
1,542 -- Kyle Korver connected on his 1,542nd career three-pointer in the fourth quarter, tying him with Tim Hardaway for 18th on the all-time list.
---