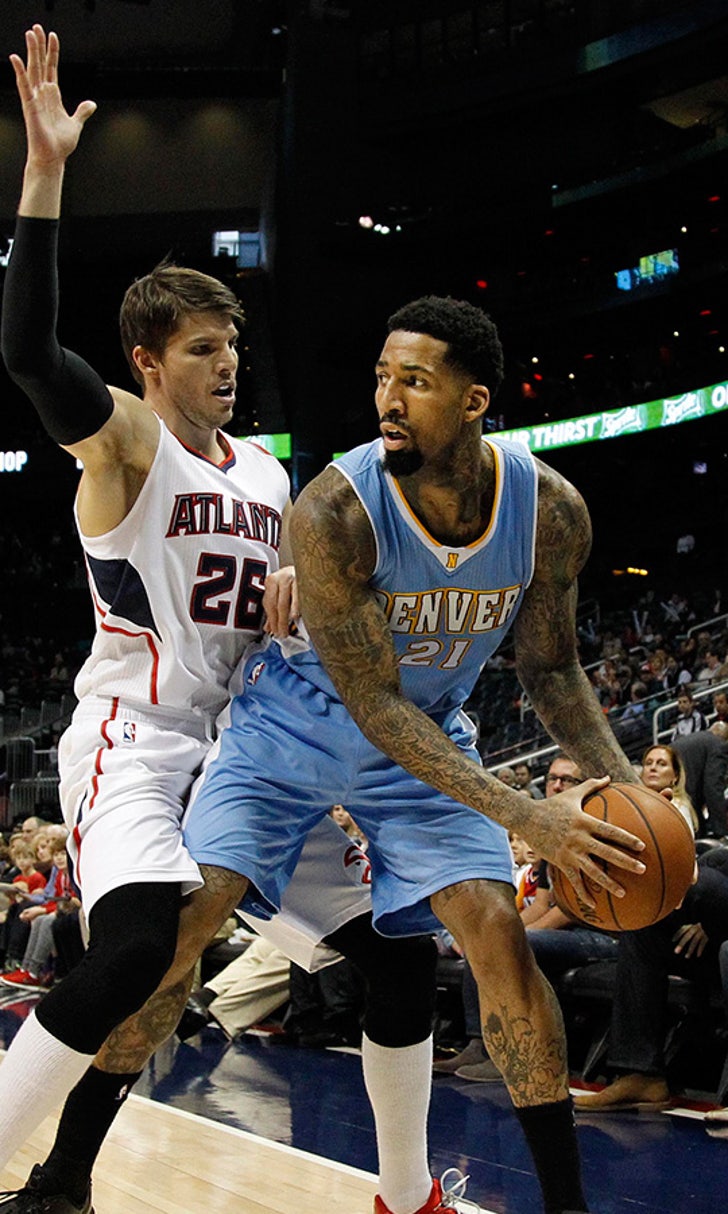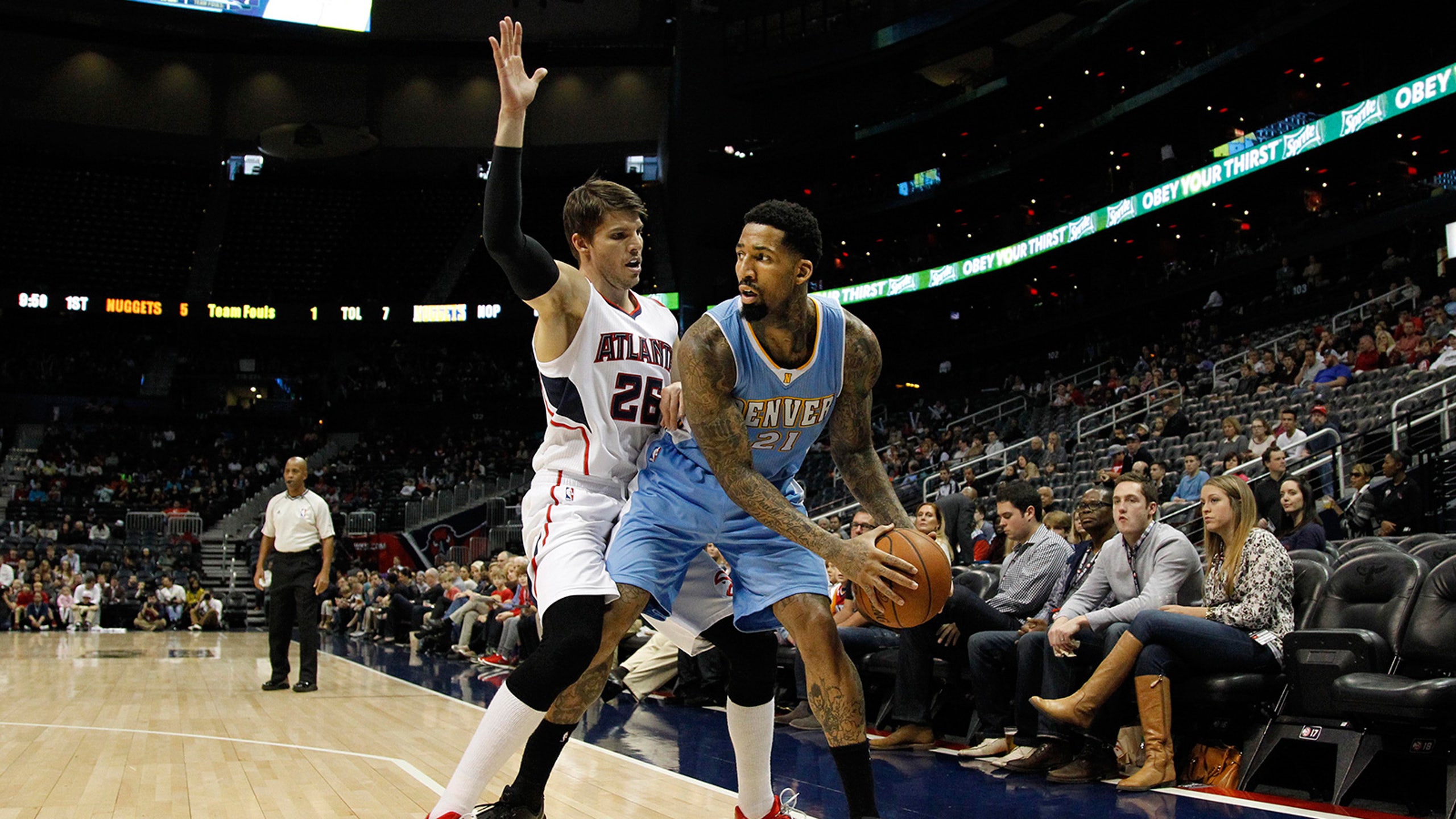 Court Vision: Hawks extend winning streak to 6 games
BY Zach Dillard • December 7, 2014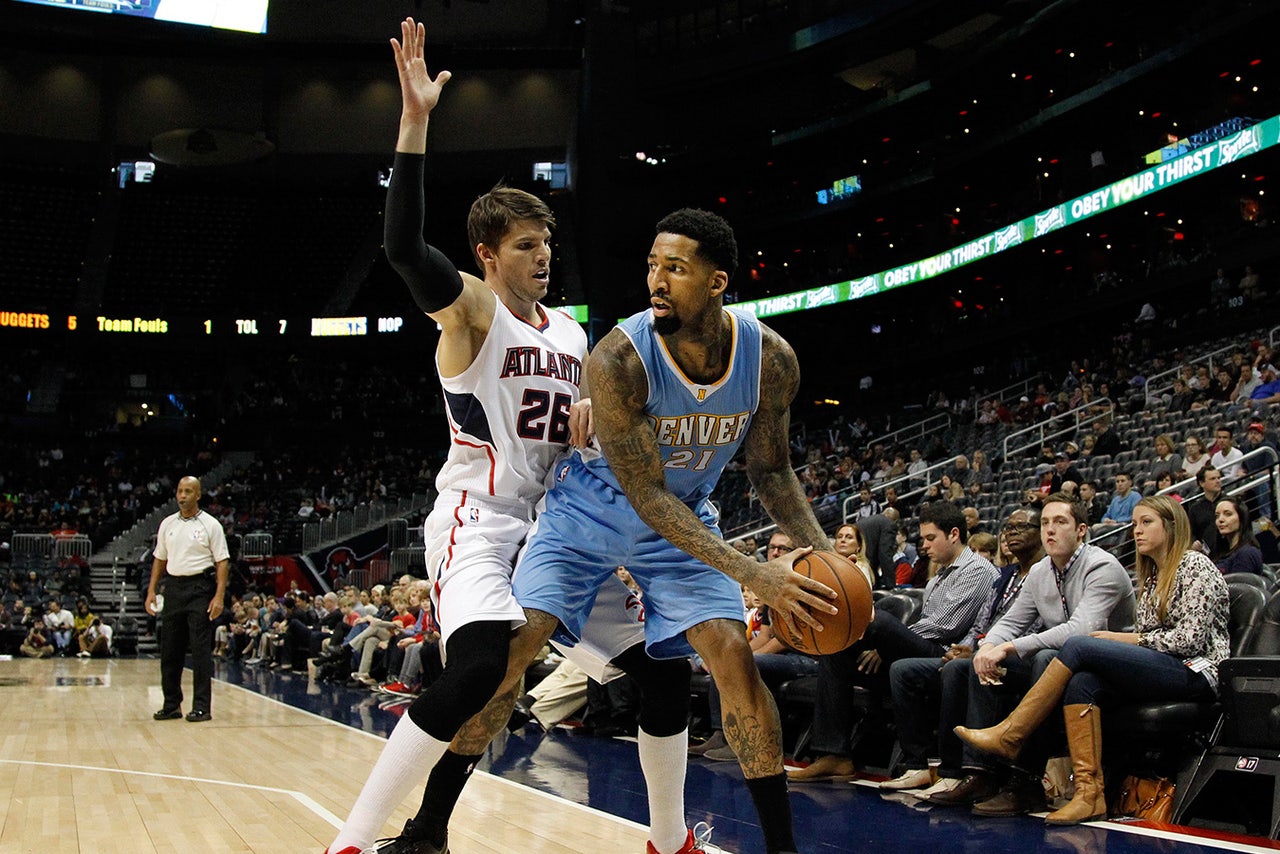 Going inside the Atlanta Hawks' 96-84 win over the Denver Nuggets on Sunday afternoon:
1. Hawks encouraged by progress under Budenholzer
Due primarily to a host of injury issues that robbed the Hawks' of a complete roster for coach Mike Budenholzer's inaugural season in Atlanta, the Hawks were never able to reach their full potential last season. Once All-Star forward Al Horford went down with a season-ending pectoral injury -- the most damaging roster hit of the bunch -- it was clear that, regardless of the late-season playoff push, a more complete picture of this system wouldn't arrive until the 2014-15 season.
That photograph is starting to come into sharper focus.
With a 96-84 victory over the Denver Nuggets on Sunday, a front-loaded effort in which Atlanta jumped out to an excellent start and held the Western Conference foe at arm's-length for the better part of the night, the Hawks have now won six straight games. It's the franchise's longest winning streak in the Budenholzer Era. And aside from a furious comeback in a 109-105 win against the Boston Celtics last week, the team has won rather convincingly, holding four of the past six opponents under the 100-point mark.
The players are seeing marked improvement -- and results. The Hawks now hold the second-best record in the (admittedly down) Eastern Conference, right behind a Toronto team that has already beaten them twice head-to-head.
"We're playing better for longer stretches, and that's really important to us. That's kinda how we gauge ourselves. These cycles that we talk about a lot, I feel like our (good) cycles are going to get longer," said guard Kyle Korever, who finished with 15 points on Sunday. "And that's just attention to detail and making the extra pass and playing team basketball. I think the longer we're in this system with (Budenholzer) and longer we're around him, we understand more of what he wants us to do."
Atlanta's past six wins have come by an average of 14.8 points per game, bolstered by blowout wins over Charlotte (30-point margin) Brooklyn (23-point margin). Adjusting for the strength of schedule, the Hawks owned the 11th-best margin of victory in the league before beating a 9-11 team by 12 points on Sunday.
"It's early," Horford said, "but it definitely motivates us to keep working and keep taking advantage."
That sentiment was echoed by point guard Jeff Teague: "We've got mostly veteran guys in here. We understand that you want to be playing your best ball at the end of the season. But it's good that we're playing well right now. Hopefully it continues, but we've got a long ways to go."
2. Weak strength of schedule helping Hawks find their rhythm
When Korver was a rookie with the Philadelphia 76ers, he was given a lesson on how to approach the ebb and flow of an 82-game schedule.
"I had a vet tell me, 'You want take care of home and you want to win half your games on the road. If you do that, you've got a great team.'"
Well, Korver's Hawks are now 9-2 at home. They own a .500 record against a fairly tough road slate (Raptors, Spurs, Cavaliers, Wizards, Heat). That adds up to a 13-6 record and plenty of confidence. It's also come against arguably the most favorable schedule in the NBA. The team is not oblivious to this fact. If anything, it's served as a form of motivation.
"I think every NBA game is tough, but we've had a favorable schedule so far to this point. So we've kinda just talked a little bit about, 'We've got to get these games.' We've had some home games, we've gotten to play some teams that aren't as high up in the standings as we're gonna play later," Korver said. "I just keep on looking back to last year and we got to the hard part of that schedule and we had guys banged up, you know? We took some losses last year. Every game matters.
" ... We haven't played the top teams in the West yet. We've played a few of the top teams in the East, but our schedule's going to get tougher. That's not to knock anybody, it's just that our schedule is going to get tougher."
Well, not quite yet.
The next four games come against sub-.500 teams: Indiana, Philadelphia and then back-to-back games against the 9-14 Orlanda Magic. Two of those games come at home, and Atlanta is looking to continue its current streak at Philips Arena.
"Guys are just hungry right now," Teague said. "We know it's a key time in our schedule right now, it's a key time in the season. Guys are just grinding and really locking in. ... We just know that these home games we have, we need to take care of."
3. Atlanta still looking to cut down on turnovers
As efficient and effective as Budenholzer's offensive system has proven to be, turnovers are occasionally limiting its overall productivity.
Entering Sunday's win, the Hawks were turning the ball over on 14.1 percent of their possessions, just the 20th-best mark in the league. For comparison's sake, league average ball security sits at a 13.5 percent turnover rate while the East-leading Raptors ranked first in the NBA by turnover the ball over on practically one out of every 10 possessions. The difference played out on the scoreboard against the Nuggets.
Atlanta held a 57-36 lead at the half. Denver "won" the final 24 minutes, outscoring the Hawks 48-39 after the break. Why the discrepancy?
"We only forced one turnover in the first half," said Denver coach Brian Shaw, who was missing key pieces with Kenneth Faried and JaVale McGee plagued by injuries. "Then in the second half we forced 11 and go 19 points off those turnovers."
15: The Hawks buried the Nuggets by posting a 15-to-1 assist-to-turnover ratio through the first two quarters.
4: Hawks forward Paul Millsap tied a season-high with four 3-pointers to lead all Atlanta scorers with 23 points.
"I love shooting, and hopefully that's always going to be the best thing that I do. But I love basketball. Defense is part of basketball. Passing is part of basketball. I don't really like dribbling that much, but everything else I really like." -- Korver on all-around approach to the game
---