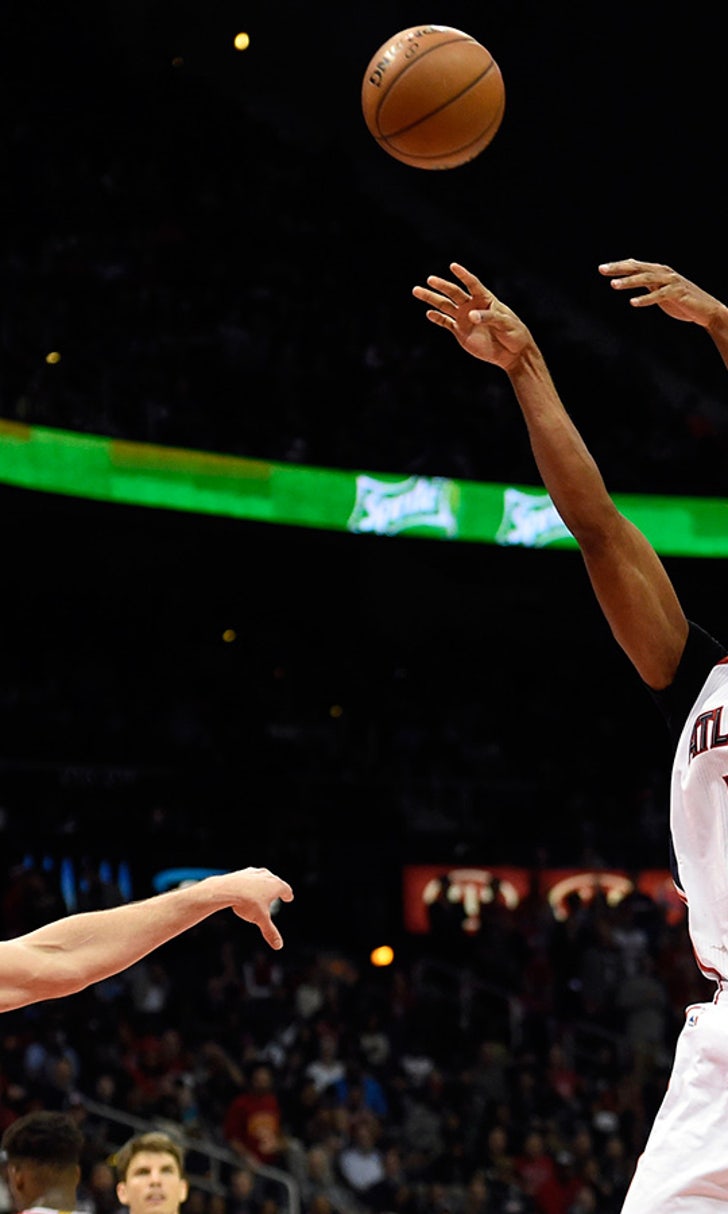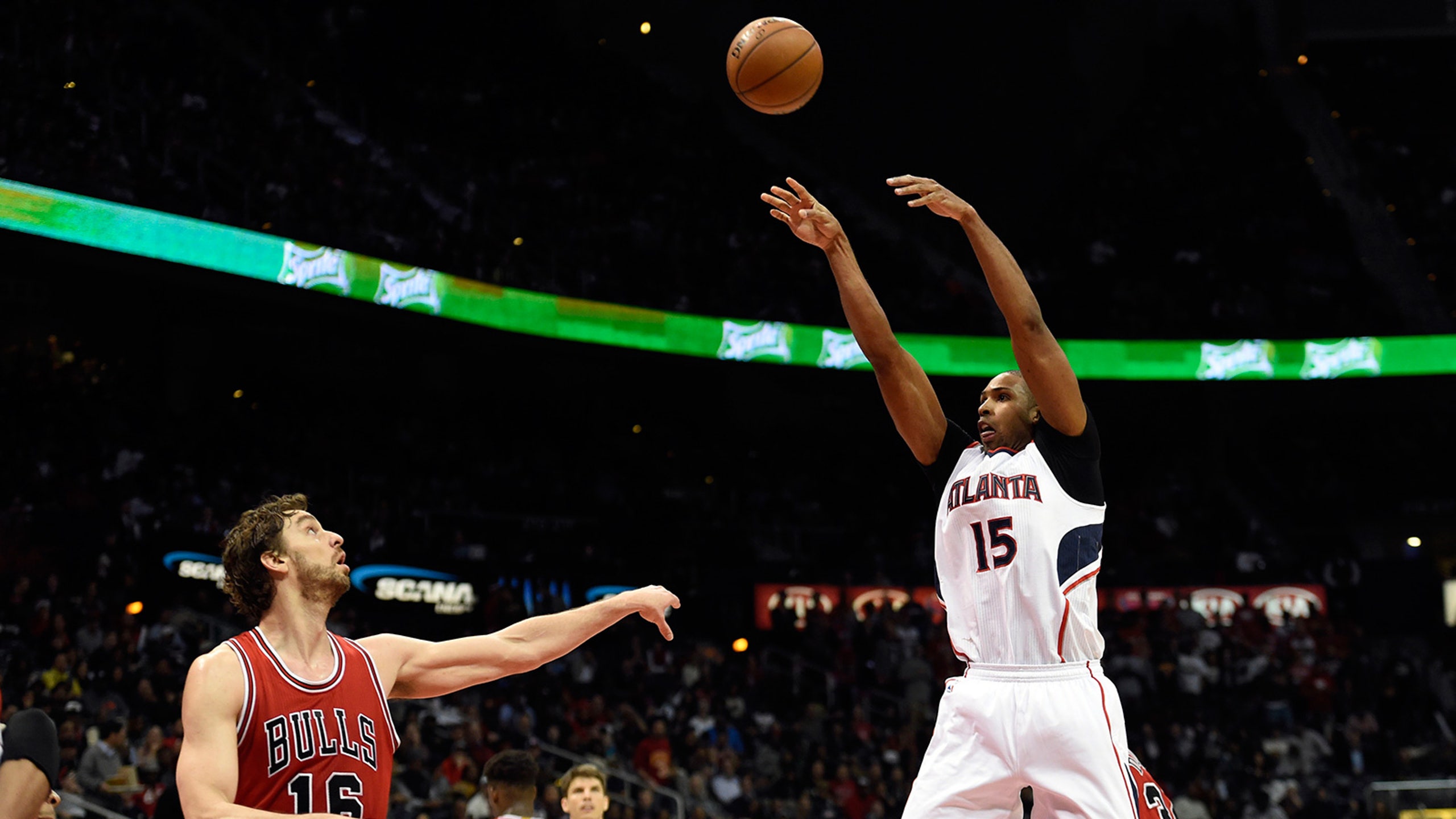 Court Vision: Hawks continue success at home with win over Bulls
BY Zach Dillard • December 15, 2014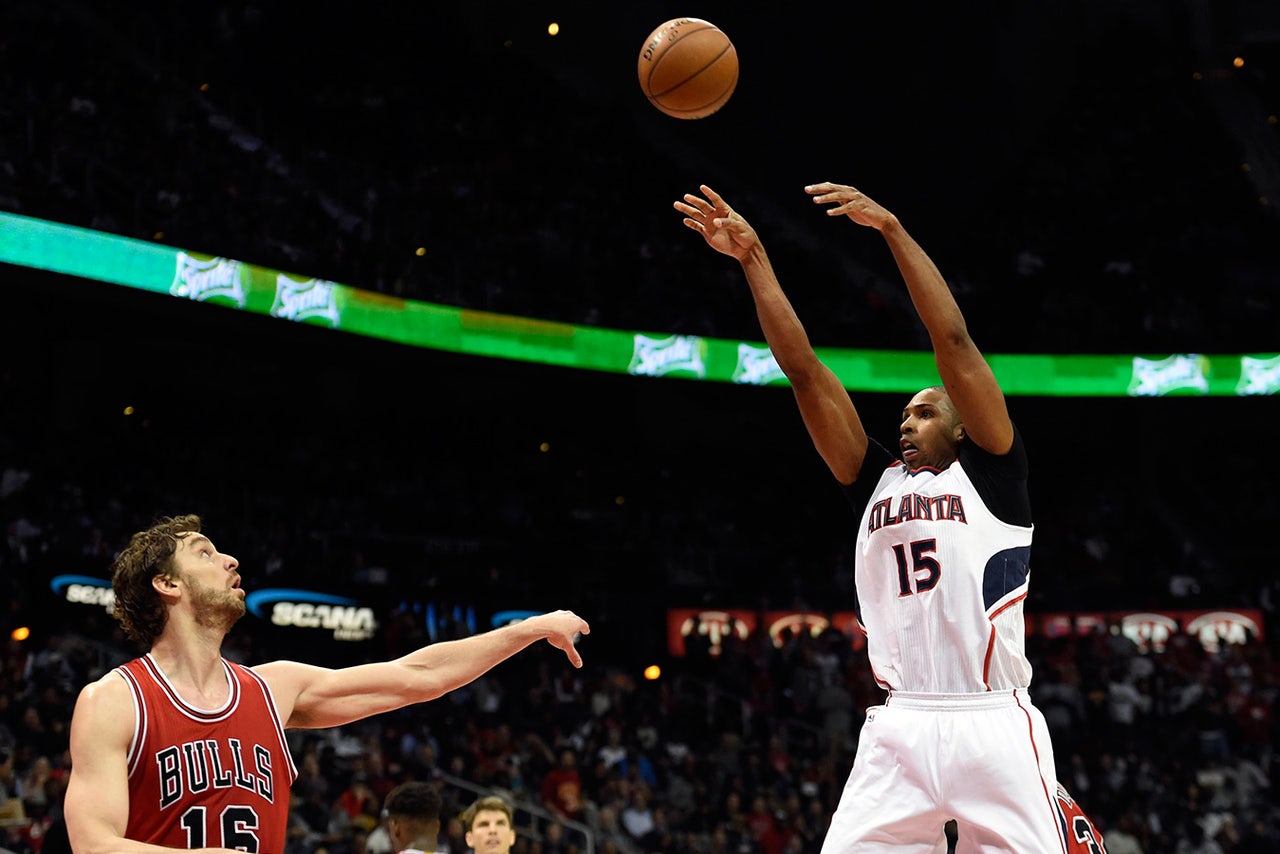 Going inside the Atlanta Hawks' 93-86 win over the Chicago Bulls on Monday night at Philips Arena:
1. Hawks maintain home dominance as schedule toughens
Philips Arena is quickly becoming a safe haven for the Atlanta Hawks, regardless of the level of competition. With a closely contested yet convincing win over the Chicago Bulls, one of the favorites in the Eastern Conference and the owner of a three-game winning steak entering Monday, the Hawks improved to 12-2 at home this season. That's tied with the Washington Wizards for the best mark in basketball and Atlanta's overwhelmingly positive stretch of winning 10 of its past 11 games suddenly takes on some added legitimacy.
The win over a Chicago team that claims one of the league's best backcourts, rising star Jimmy Butler and former MVP Derrick Rose, was significant, despite the Bulls missing annual Defensive Player of the Year candidate Joakim Noah due to an ankle injury. It was the Hawks' first win over a team that holds a winning record as of Monday's games since beating the Wizards on Nov. 25. The 17-7 record has been built upon the league's easiest schedule, but it also gave the team time to put its concepts into game action and gain confidence with every win.
As for coach Mike Budenholzer, he's been less likely to discuss the strength of the schedule, or lack thereof, as the players have in recent weeks. Following a quality defensive effort from his team -- it was the 14th time the Hawks have held an opponent to fewer than 100 points, improving to 13-1 in those games -- Budenholzer's mantra didn't change.
"There's not much message tonight. We'll get together tomorrow and we'll have a practice, I don't feel like we've had a practice in a long time. We just want to kind of get better each day," Budenholzer said in his postgame news conference. "I don't think we put as much emphasis (on the schedule) probably as you guys or other people. Each night we kinda want to have the same expectations, the same standards, no matter who we're playing. But it's always good to be tested by some of these teams we're playing now."
Before taking down the Bulls, Atlanta's only true hang-your-hat win came in that road game against Washington. Against playoff-caliber opponents Budenholzer's team had lost to Toronto (twice), Cleveland and San Antonio. That changed as the Hawks overcame a poor effort on the boards by getting out into transition, leaning on their bench depth and relying on forward Al Horford, who, considering the opponent, played arguably his best game of the season. These are all positive developments for Atlanta. The Hawks have not necessarily been a losing team in Philips over the past few seasons, but this is a dominant stretch inside the friendly confines. The seven-game home winning streak is their longest since the 2010-11 season. "It was very important," forward DeMarre Carroll said of the win. "We had to come out and match their physicality because they have a very physical team. We just tried to take the fight to them."
2. Hawks keep Bulls defense from settling in through transition
Ever since Tom Thibodeau arrived in Chicago, the Bulls have been a defensive juggernaut, wearing down opponents with their physical style of play. For any team, it's a mistake to let the Bulls's defense set up and settle in, with or without Noah on the floor. Thibodeau has a knack for taking away another team's strength.
Atlanta countered that by capitalizing on Chicago's 14 turnovers and 37.6 percent shooting by getting out in transition, particularly Horford and his frontcourt mate, Paul Millsap.
The Hawks scored 12 of their 93 points in transition.
"That's our plan. That's what we demand of each other. We talk about it," Budenholzer said of his versatile big men getting out in transition. "Thats their skill, that's one of the things that makes them different. We have a lot of depth and so hopefully we keep our guys fresh and (keep) that ability to run and that pace on a nightly basis. That's something that's gonna be important to us."
3. Hawks keep Rose in check
To date, the Bulls' best player is not Derrick Rose. That distinction falls on Butler, the up-and-coming star that is averaging 20.9 points and 5.9 rebounds per game in his fourth NBA season. He was also the best player on the floor for long stretches on Monday night, knocking down 22 points, including three 3-pointers, grabbing nine rebounds and playing effective defense (even coming close to stealing the win from the Hawks on a late deflection/jump ball situation in a one-possession game).
The spotlight remains on Rose, though, who played 31 minutes coming off a back-to-back despite battling injury issues for the past few years. He's still the centerpiece, and it was still a goal for the Hawks' team to hold that backcourt in check, particularly with the Bulls' frontcourt not at full strength. And if it was Thibodeau's plan to get Rose into the paint, it was Budenholzer's defensive principles that aimed to keep him on the outside.
"We didn't do anything necessarily different or specific to Rose, but I think our pick-and-roll defense and our bigs' ability to hopefully be in a stance and move their feet and keep some of these dynamic guards out of the paint, at least more often than not, is something that we talk about and we drill and work on," Budenholzer said. "(Rose is) one of the best in the league. I thought at times we were good and at times he was inside (our defense)."
Rose finished the game with 14 points on 21 shots and committed six turnovers. He missed all seven of his shots from beyond the arc, though he did contribute in other ways, namely grabbing five rebounds and dishing out eight assists.
"I'm just trying to get a feel for the game," Rose said. "In the fourth quarter in certain spots I think I should have chosen to be aggressive. I didn't, and that's something I have to learn from. ... We put ourselves in that hole and we should have had the lead a lot sooner."
15: The Bulls overcame a poor shooting night by grabbing 15 offensive rebounds, leading to 17 second-chance points. It's the fifth time this season the Hawks have allowed 15 or more offensive boards.
5: Al Horford eclipsed the 20-point plateau for the fifth time this season, hitting 10 of his 19 shots from the field for a team-high 21 points.
"It was a jump ball I never should have been in. My goodness, that was stupid. (My teammates) were so wide open under the basket, though. Jimmy Butler jumps 15 feet in the air and gets it." -- Kyle Korver on late-game mistake
---