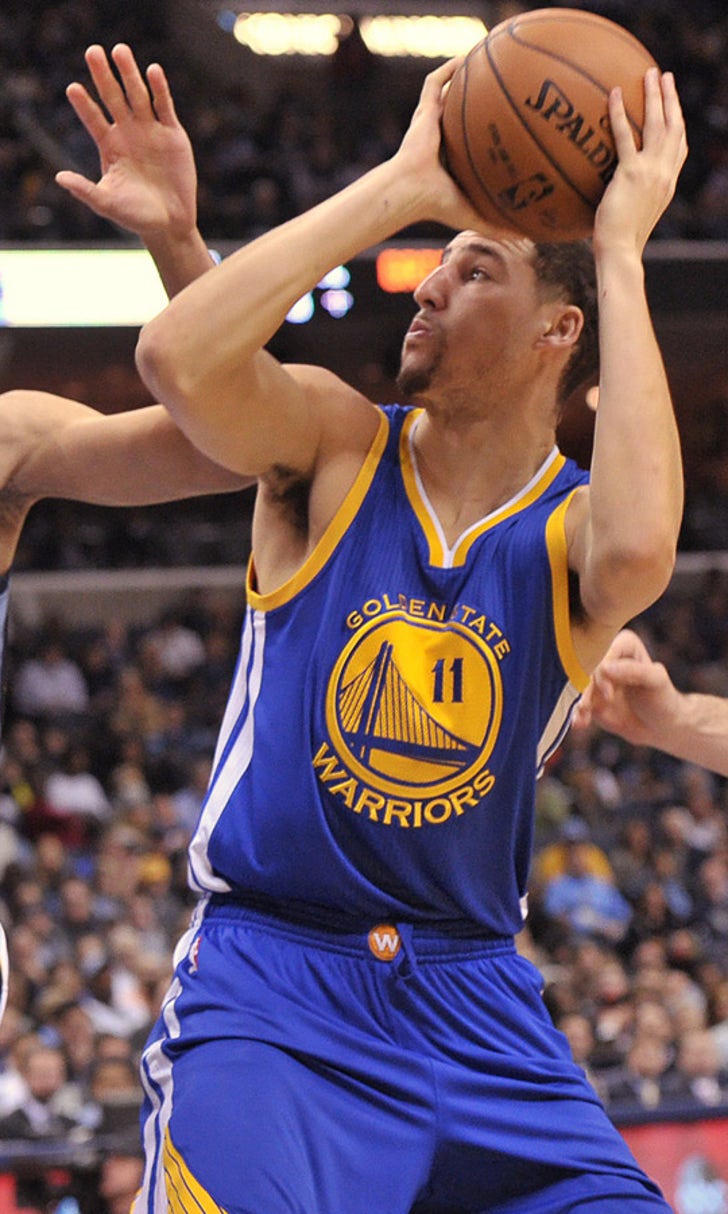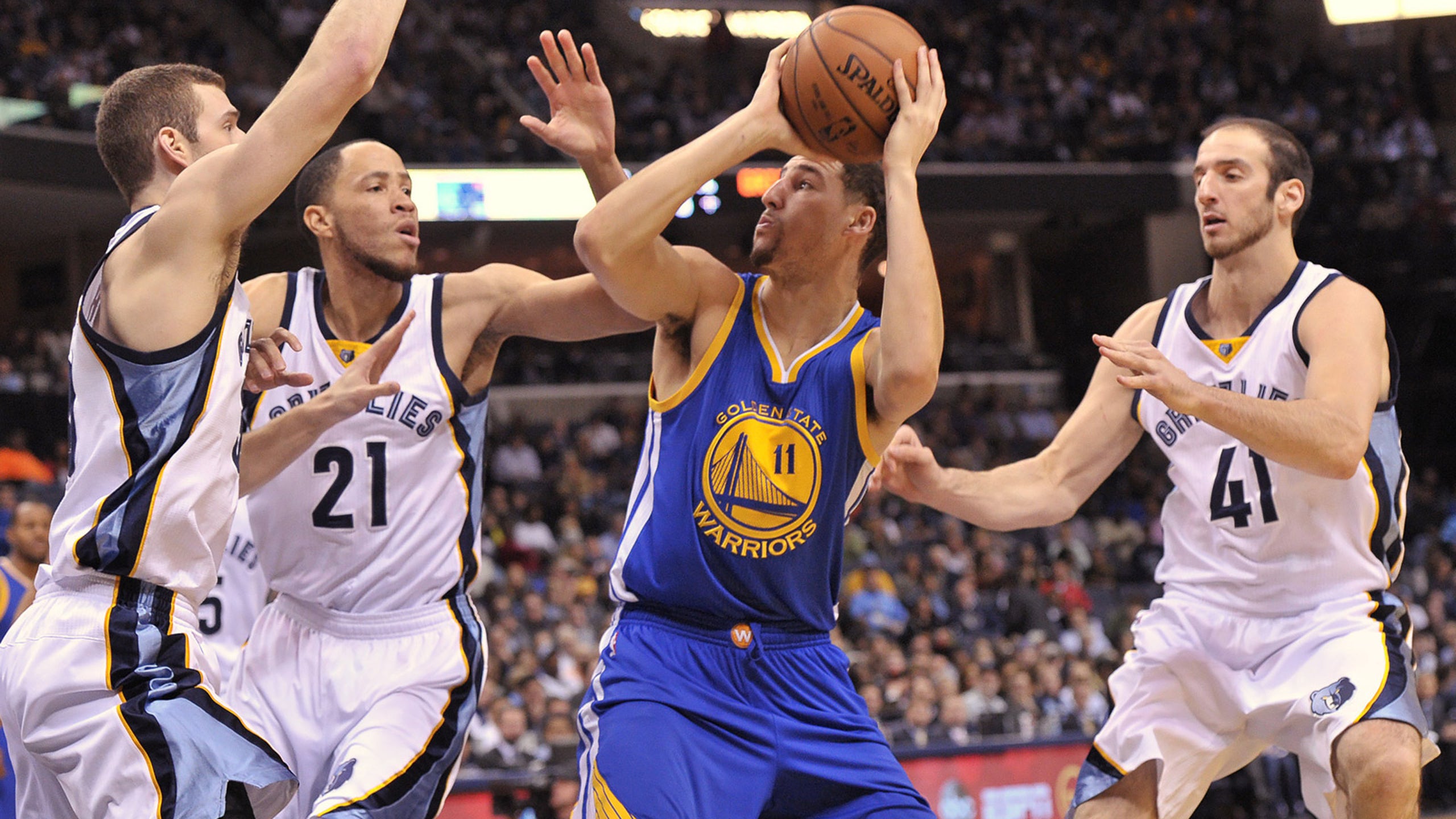 Court Vision: Grizzlies end Warriors' 16-game streak
BY foxsports • December 17, 2014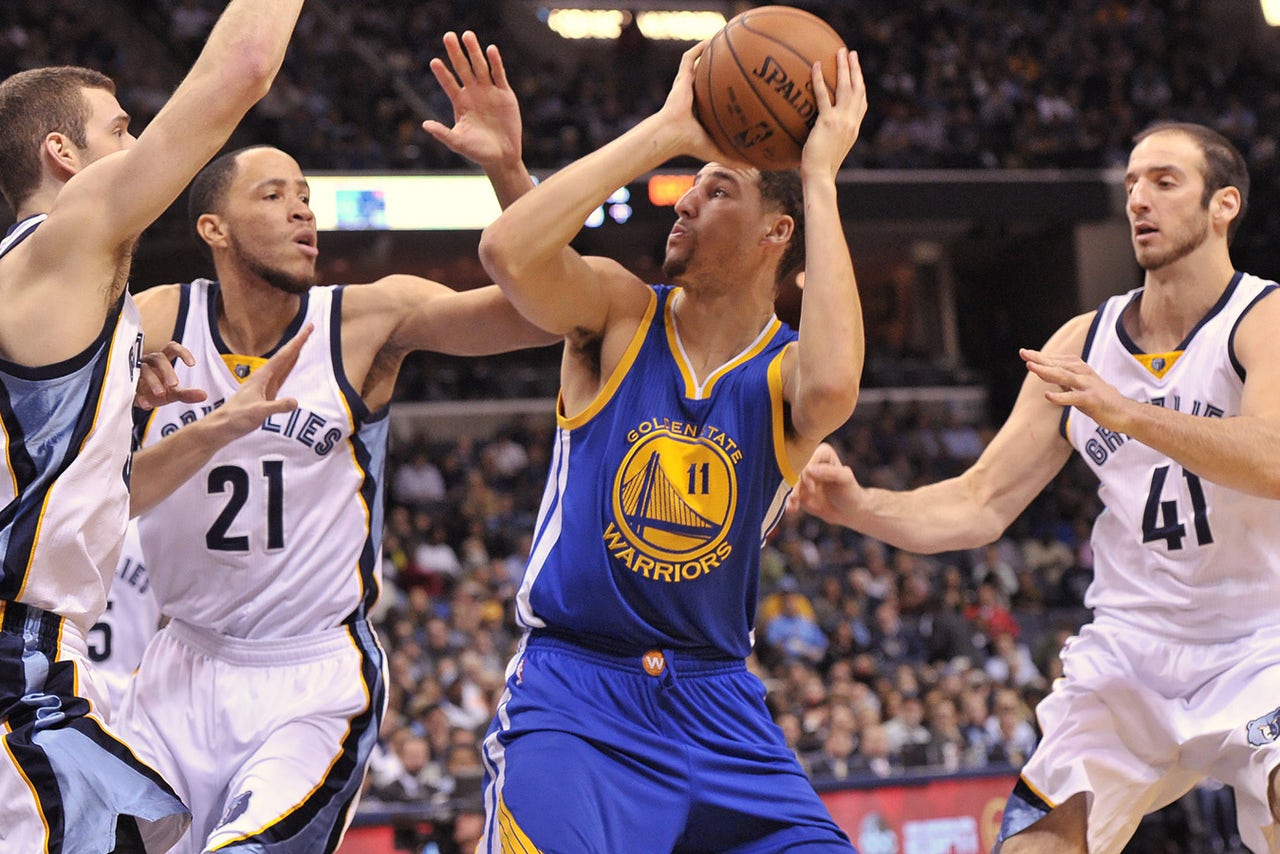 MEMPHIS, Tenn. -- In a December game that felt like May, Memphis ended Golden State's 16-game win streak with a 105-98 win. Golden State was 13-1 on the road while Memphis is now 12-1 at the Grindhouse. Golden State (21-3) and Memphis (20-4) still sport the NBA's best records. Tuesday's meeting, a combined .870 winning percentage, was the fifth highest combination of any matchup at least 20 games into a season in NBA history.
1. There will Beno scoring without Beno
Memphis trailed by six after a quarter but opened the second on a 20-0 run, the third longest streak in franchise history. Vince Carter hit three 3-pointers in the stretch. The common denominator in all 20 was backup point guard Beno Udrih, who assisted on all 20 points.
Asked what Udrih has done to be such a facilitator, Memphis coach Dave Joerger kept it short.
"Well, he did a good job of throwing it to Vince to start the second quarter," Joerger said, to a standup-ish laugh from present media. "Beno's been great. He um, he uh, you guys got me messed up, now."
Udrih had six assists in the quarter and finished with eight. He also scored six of Memphis' 40 bench points.
Carter had a season-high 16 points. He hit 4 of 7 from behind the arc, including his first three in the decisive second quarter that saw Udrih take the ball and run with it -- and of course pass it several times.
"We came off the bench really hot," Udrih said. "We ran the ball, pushed it. Basically I think we gave them a little of their medicine."
The run came with an all-bench lineup. Center Kosta Koufos and power forward Jon Leuer drew praise from starting center Marc Gasol for changing the defensive rhythm.
"I thought defensively (the bench) did an amazing job, playing one side of the floor, helping the other side, helping the helper," Gasol said. "I thought defensively, Kosta and Jon were outstanding."
The Warriors were 0 for 11 with two turnovers in the second quarter before Marreese Speights scored at the 6:49 mark.
2. Stephen Curry had 19, only three from behind the arc
Warriors point guard Stephen Curry entered the night shooting 41 percent from 3. He scored 19 points, but made only 1 of 10 from deep.
"We knew what they was trying to do, run pick-and-roll," Grizzlies forward Tony Allen said. "Draymond (Green) stretches the floor. He's a great shooter. Fortunately for us, they didn't go down tonight."
Golden State played without Andrew Bogut (knee) and David Lee (hamstring). Green hit only 2 of 11 and missed all four of the 3-point attempts.
When Curry missed his sixth 3-pointer, his frustration was visible. Golden State grabbed that offensive rebound and got it back to Curry, only to see him drive stubbornly to the rim and have Gasol block his shot.
Curry entered the game in the top five in scoring (23.7) and assists (7.7). He had six assists, but also four steals and seven rebounds, helping the Warriors outrebound Memphis 49-48.
"We weren't able to give him enough space," Warriors coach Steve Kerr said. "The biggest problem tonight was our execution offensively."
Splash brother Klay Thompson scored 22 points, only eight in the second half. He made 4 of 5 from deep. His team hit only 9 of 31. They usually shoot .376. Memphis, in a new look on Beale, entered the night shooting one spot better than Golden State at third in the league, .379.
Golden State led the NBA in opponent field goal percentage at .411. Memphis shot 46 percent. Gasol made 11 of 21 for a game-high 24 points. Smash brother Zach Randolph had 17 points and 10 rebounds as Memphis took advantage of a smaller lineup.
3. No rest for the weary with another early-but-important game looming
Memphis didn't celebrate too long. The Grizzlies have the second game of a back-to-back Wednesday at San Antonio, a team riding eight straight wins against Memphis. The Spurs handed Memphis its last loss, 107-101 here on Dec. 5.
"And trust me, it's a team we want to beat," Gasol said, "really bad. We want to go there and beat them. It's not easy. I know they rested guys yesterday and we played tonight, but to me it shouldn't be an excuse."
December games may not take on a lot of meaning as far as the playoffs go, but for Memphis, which lost in Game 7 of the opening round last season at Oklahoma City, December wins mean steps closer to possible Game 7s at home.
Tuesday's win, in front of a sellout crowd -- in a battle of Western Conference teams that have all the looks of being capable of being at home in May -- could mean a lot more than it seems before Christmas.
Wednesday is another chance to win a game with a lot of meaning, minus the April stress.
San Antonio hit 14 3-pointers in this season's six-point win.
"Of course we have to make shots, but most importantly defending," Carter said. "They're going to hit shots. They move the ball extremely well."
50 -- Memphis led the NBA coming into Tuesday with 47.3 points per game in the paint. The Grizzlies scored 50 on 47 shots. Golden State didn't make its usual on the perimeter, but also had 50, on 52 attempts.
6 -- Mike Conley scored 17 points, six huge ones in the fourth quarter. His two free throws put Memphis ahead 90-86 and had a finger roll and floater that pushed late leads to seven and five.
---