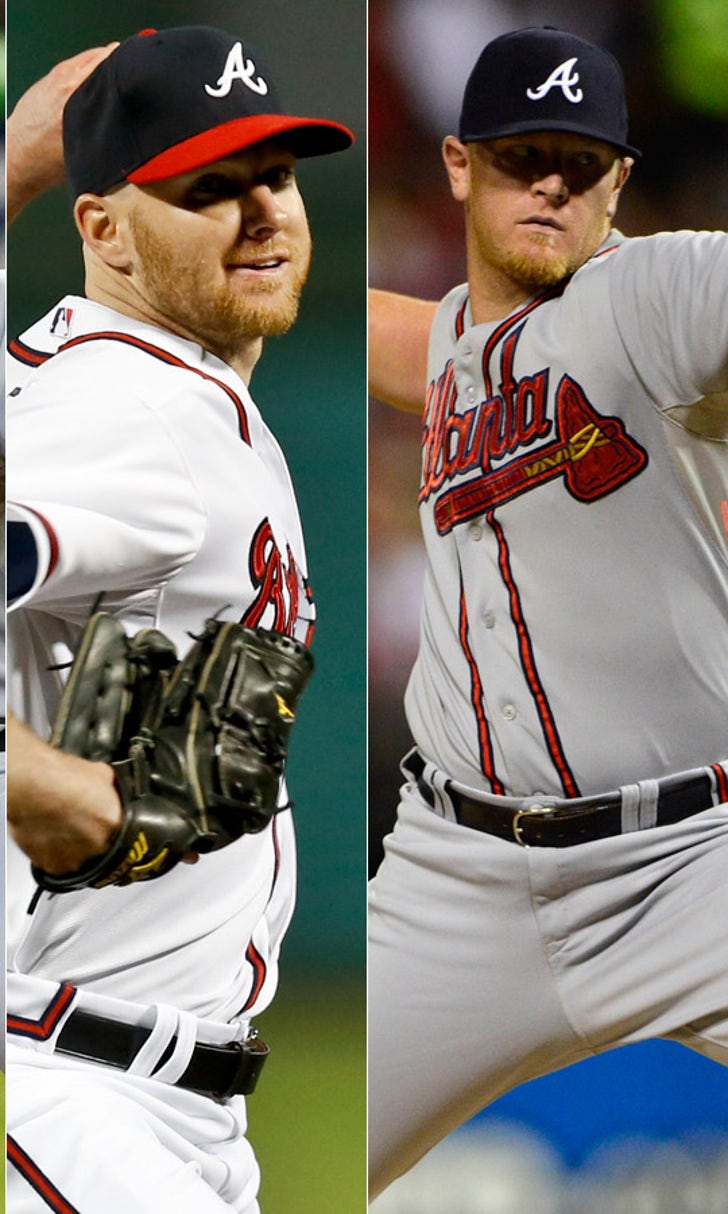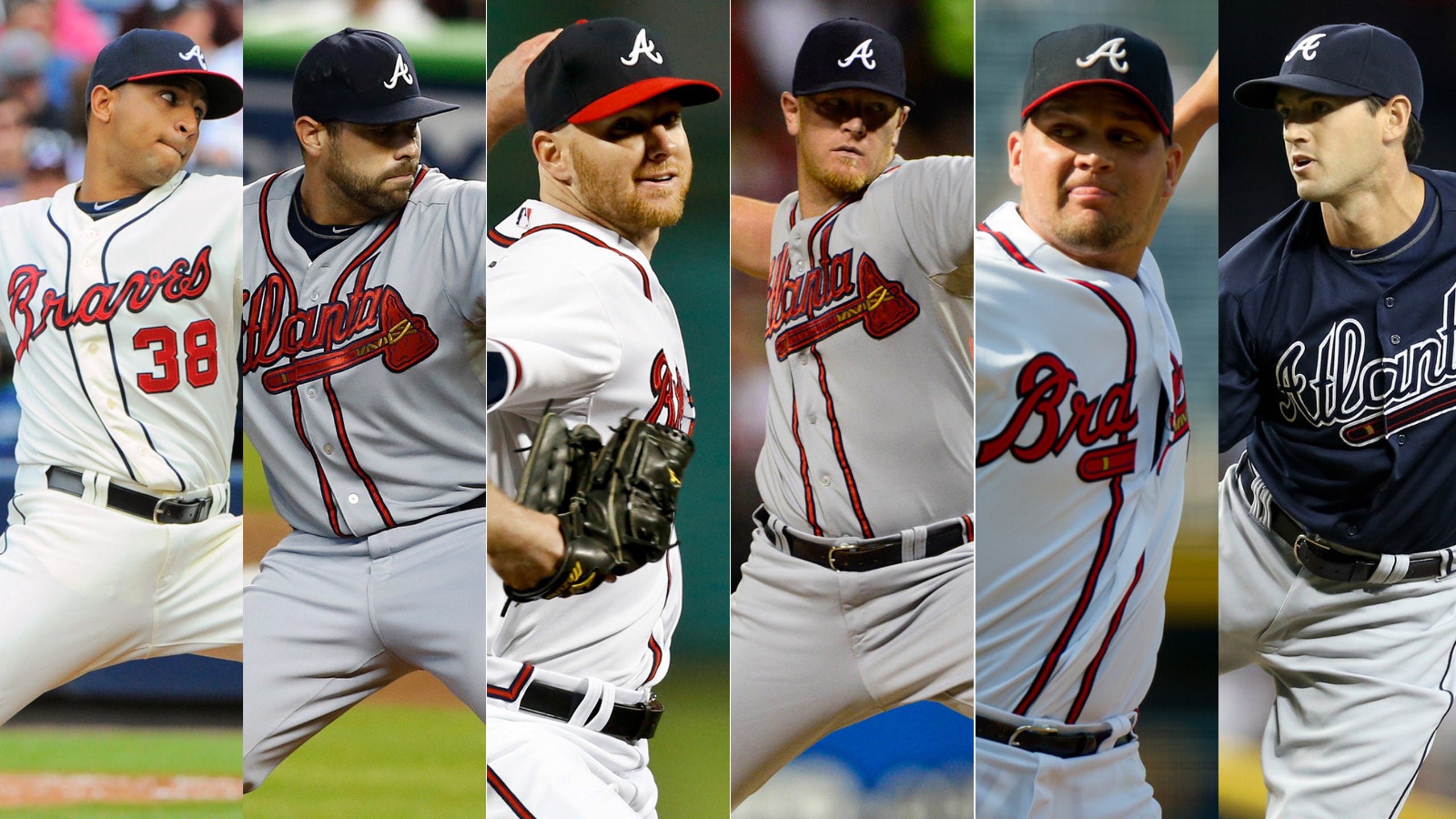 Could Braves bullpen be better year after leading majors?
BY Cory McCartney • January 28, 2014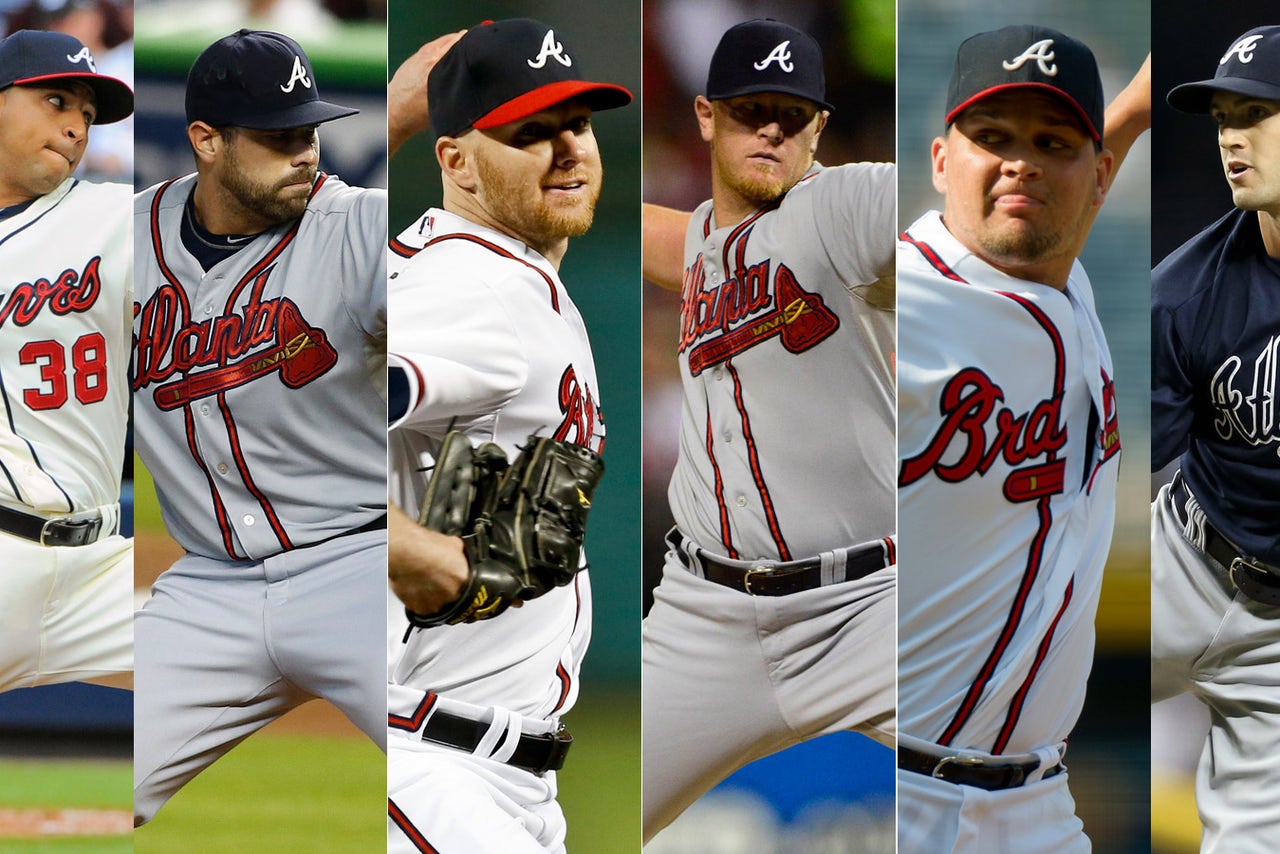 The modern game, Braves manager Fredi Gonzalez is one to say, is played from the ninth inning forward.
From that end, it all starts and ends with Craig Kimbrel.
The anchor of the best bullpen in baseball -- one with the numbers to back it up -- Kimbrel's stats are staggering. He's the only pitcher in history with at least 40 saves in his first three seasons and his 138 since 2011 are 28 more than anyone else in that span.
But it's the pieces around the All-Star closer that helped the Braves 'pen lead the majors with a 2.46 ERA last season, equaling the '03 Dodgers for the best since the 1990 A's (2.35), and it's group that amazingly, could be even better this year.
"Our expectations are high as if the season never ended," said right-hander Anthony Varvaro, who led the team with 73 1/3 innings in relief. "We have to just continue where we left off."
Where they left off was filling voids that, a year ago, would have seemed crippling. Eric O'Flaherty and Jonny Venters were, along with Kimbrel, the backbone of the Atlanta 'pen for two seasons, combining to pitch 40.1 percent of the team's innings of relief.
Venters was shut down in the spring and would undergo Tommy John surgery and O'Flaherty's season ended the same way in May after just 18 innings pitched.
Still, the Braves remained dominant as Varvaro, Luis Avilan, Luis Ayala, David Carpenter, Scott Downs, Cory Gearrin, Jordan Walden and Alex Wood all played key roles.
It was an unexpected source of high-level support. While Ayala, Downs (acquired in a late July trade) and Walden were known commodities as past closers, Carpenter had been infrequently used in stops with the Astros and Blue Jays and picked up off waivers; Avilan, Gearrin and Varvaro combined for fewer than 75 innings in '12 and Wood had yet to play above Double-A.
Nonetheless, Kimbrel had enough faith in those he had seen before to believe all they needed were opportunities.
"I was comfortable with those guys because I was with them all through spring training," Kimbrel said. "I knew the ability they had and it was just going out there and proving that they had the ability and could do it at this level. They all did it and really held down the bullpen."
They did, helping Atlanta rank third in saves (53) and fourth in batting average against (.222) along with that that league-leading ERA (0.09 points higher than the second-place Royals). That all came despite throwing just 460 2/3 innings, 29th in the majors and trailing only the Tigers at 439 2/3.
"We just tried to pretty much pick up where (O'Flaherty and Venters) left off," Varvaro said. "It's not like we tried to outdo them, so to speak, it's just that in order to be successful, we had to pick up where they left off."
Avilan, Carpenter, Gearrin, Varvaro and Walden return this season, along right-hander Wirfin Obispo (2.55 ERA in the second half as a closer with Triple-A Gwinnet). There's also left-hander Ryan Buchter, who made 51 appearances out of the bullpen in Gwinnett and could get a serious look.
Wood is expected to start the year in the rotation, though depending on how he's impacted by the availability of offseason acquisition Gavin Floyd, could be back in a relief role.
In all, the Braves bring back the bullpen's leader in innings (Varvaro), games and holds (Avilan with 75 and 27, respectively) and it gets a boost in the form of Venters, who signed a one-year, $1.625 million deal.
While the left-hander won't likely be available until later May or early June as he continues rehabbing from his second elbow reconstructive surgery, Venters should eventually join the mix with Avilan, Carpenter and Walden as Kimbrel's primary setup men.
"Our bullpen is going to be as strong as it was last year," Kimbrel said. "Adding Jonny back, a left-handed guy that's as strong as he is ... I've talked to him the past couple of days and it seems like he's going to be on track to get back on time."
Venters can help to strengthen an area where the Braves are already among MLB's best: dealing with lefties.
With Avilan and Walden holding lefties to .144 and .190 batting averages, respectively, last season, and Carpenter at .224, only five bullpens ranked better than Atlanta, which held lefties to a .239 batting average.
That's where Venters has been at his most effective, with a career average of .191 against and 115 strikeouts to 25 walks. It's a devastating thought of how strong this group could be at full strength if Venters can come close to those numbers when he returns.
But to open the season, it looks to be largely the cast that delivered unexpected support, one that gets its edge from Kimbrel.
He stood at his locker during the Braves' early pitching program -- dubbed "Camp Roger" by the players, as they get extra work in with coach Roger McDowell -- and discussed the evolution of becoming a leader.
"In any sport you can't go into something and say 'I'm going to be a leader,'" Kimbrel said. "If you go about your business it happens."
It's happened and Varvaro said the impact Kimbrel has had on a bullpen that, not too long ago, looked like a collection of castoffs and unproven young arms, has been undeniable.
"He kind of keeps everything level for the rest of the bullpen; tries not to get too high, not to get too low," Varvaro said. "He makes it look so easy and we feel like we have that same mentality."
---
---