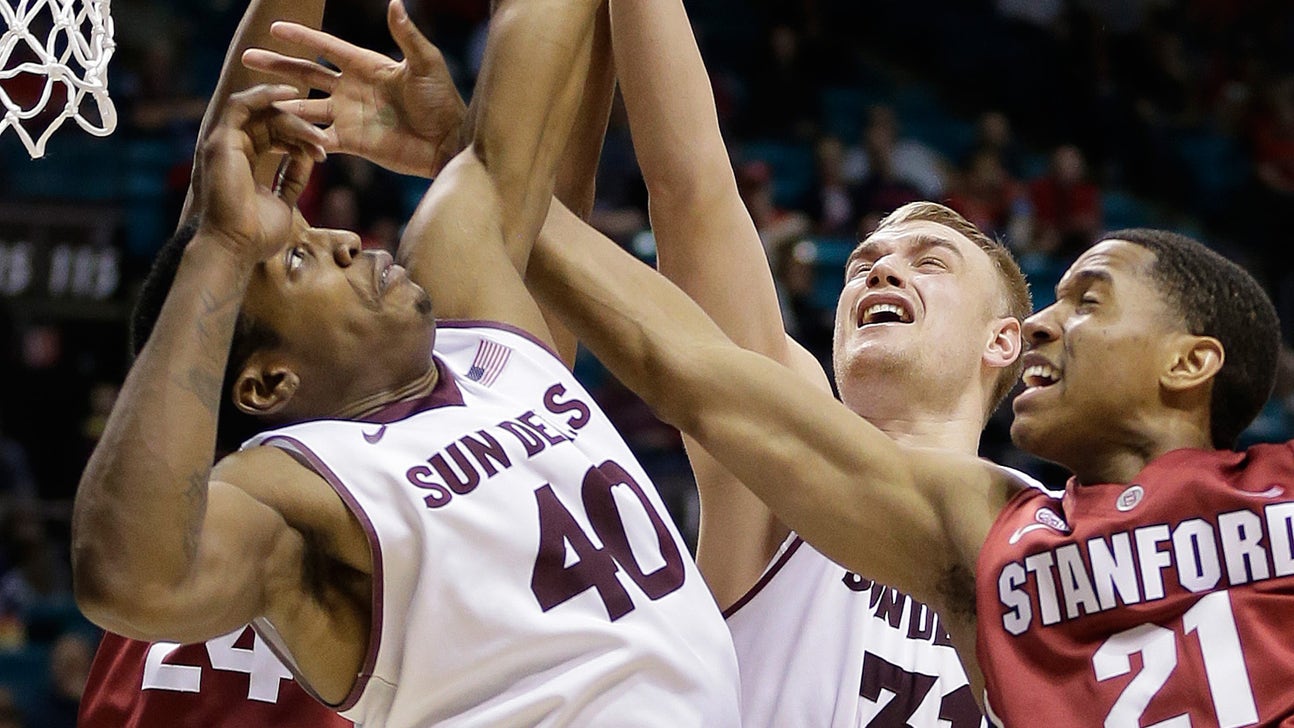 Could ASU's bubble burst on Selection Sunday?
Published
Mar. 14, 2014 2:39 p.m. ET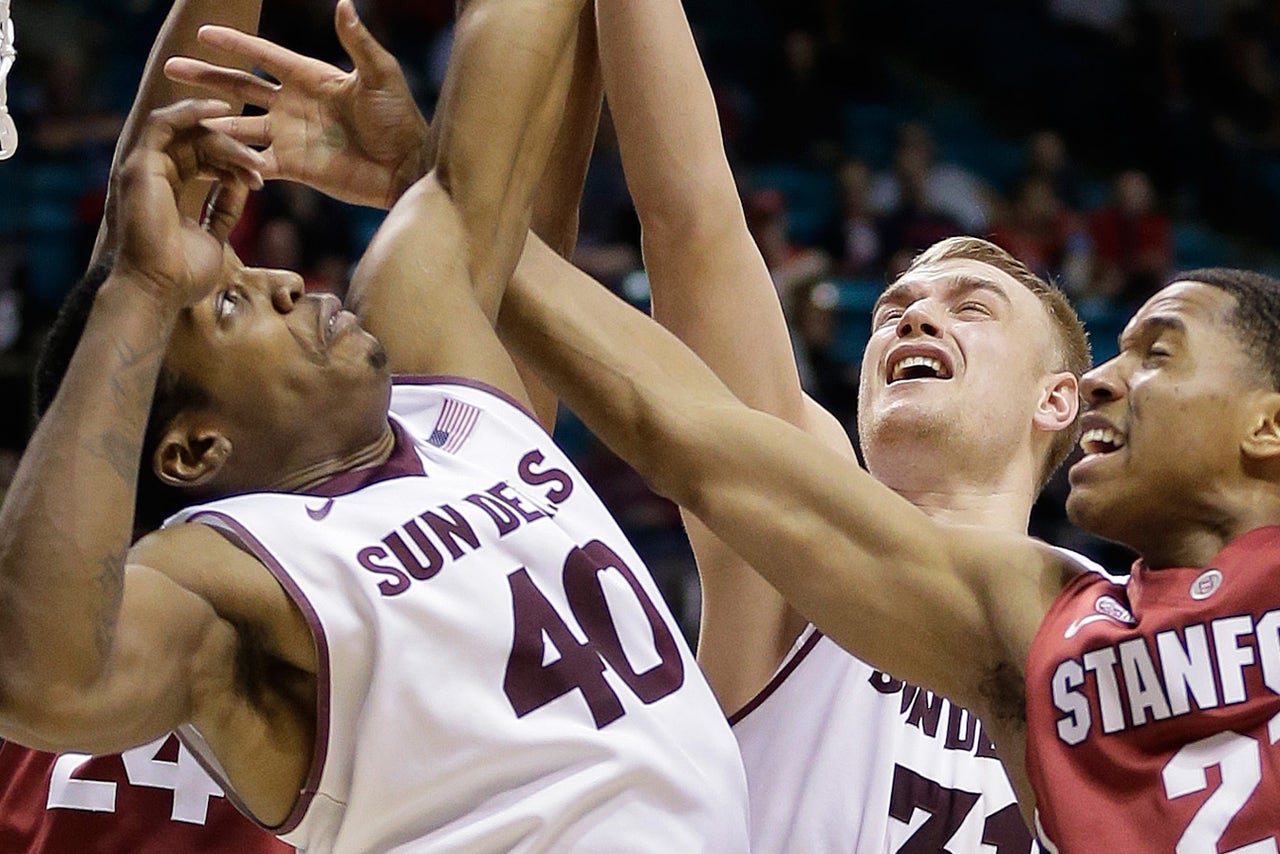 The Sun Devils are slipping but haven't yet lost their grip on a spot in the NCAA tournament.
That's the verdict as of Friday morning, as all 98 tournament projections listed on aggregator BracketMatrix.com have Arizona State -- following an ugly 79-58 loss to sixth-seeded Stanford in the Pac-12 quarterfinals Thursday night -- going dancing. If that holds true, the Sun Devils, losers of three straight to put their tournament status in question, will make their first NCAA appearance since 2009.

It's not all good news, though. After ASU was listed earlier this week as either a No. 8 or No. 9 seed on basically every bracket, the Devils' projected seeding on BracketMatrix.com has dropped to a No. 10. Their average on the 98 brackets is 9.67, putting them at No. 37 overall, good for the top No. 10 seed. Of course, that's just an average; the best seeding to be found is a No. 8, but there are several projections that have ASU as low as a No. 12.

And for those looking for additional reasons for concern, there are plenty. First on the list are Kansas State and Iowa, both of which have an average seeding ahead of ASU (they rank 35th and 36th, respectively) but do not appear on every bracket, which shows that the Devils are right in the range where opinions about tournament worthiness begin to diverge. Second on the list are the many teams not far behind ASU in average seeding that are still playing and thus have opportunities to make their own tournament cases (see Tennessee, Minnesota, Providence, etc.). With every win that pushes a bubble team into the no-longer-on-the-bubble area, the Sun Devils' situation gets a bit more precarious.

It's a waiting game now, and while ASU still looks to be relatively safe, there's no way to know for sure until about 3 p.m. Sunday.

---