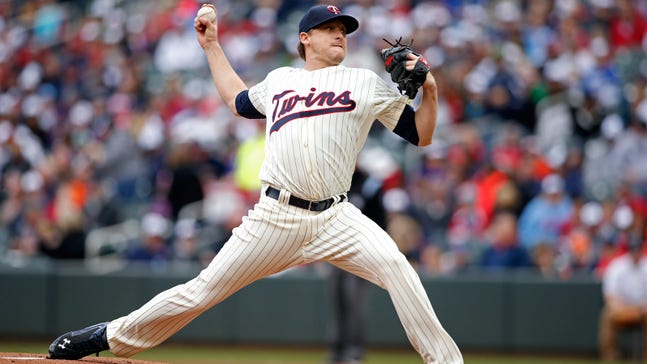 Correia pitches Twins past Orioles, 6-1
Published
May. 3, 2014 5:24 p.m. ET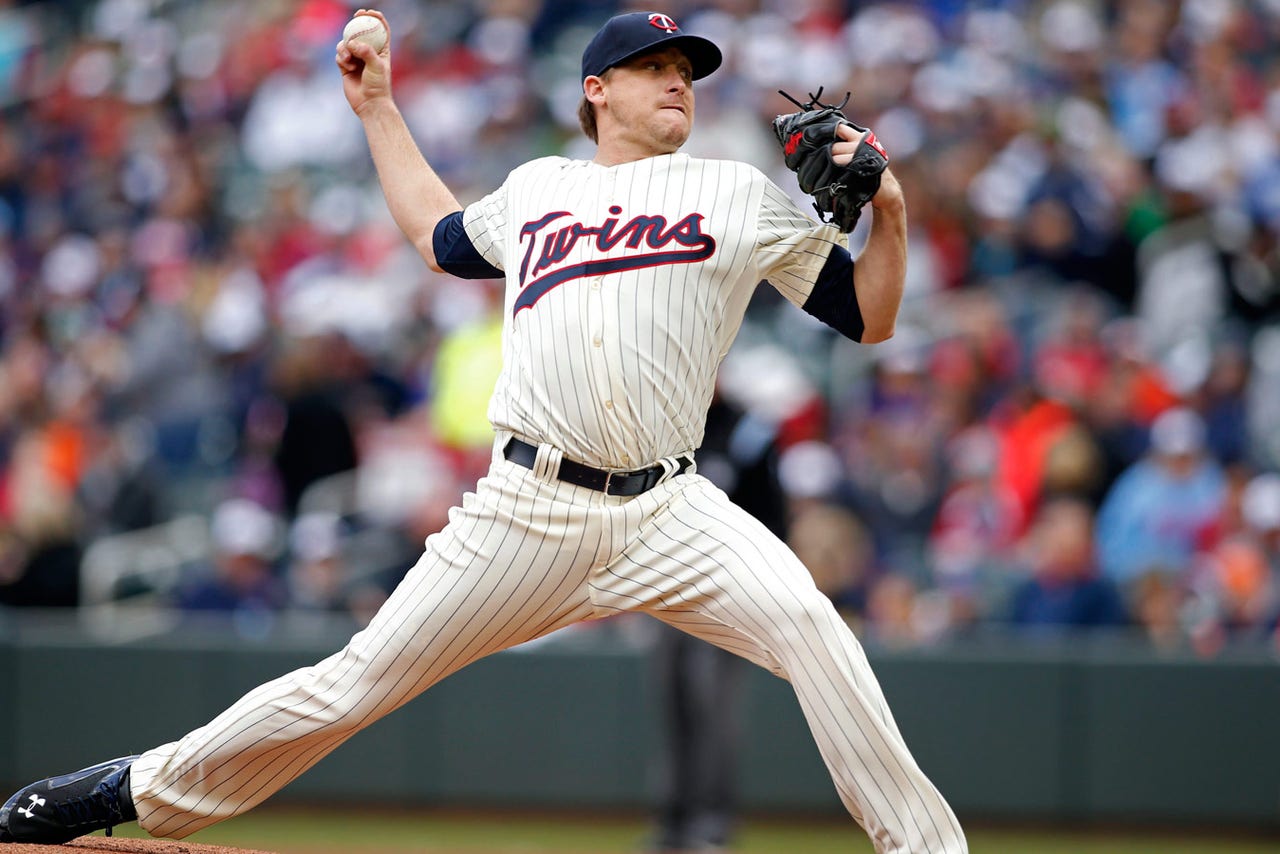 MINNEAPOLIS (AP) -- A few keys made things a lot easier for Kevin Correia and the Minnesota Twins.
Joe Mauer and Brian Dozier both homered, Correia earned his first win of the season and the Twins ended their four-game losing streak by beating the Baltimore Orioles 6-1 Saturday.
Mauer entered the game batting .136 with runners in scoring position, but had three hits and four RBI. His three-run shot in the seventh off reliever Brad Brach to break open the game.
Mauer's RBI single with Dozier on second in the fifth inning broke a 1-for-30 team slump with men in scoring position.
"You can go back and make us look as bad as you want to and then I can throw more numbers at you and make us look better," manager Ron Gardenhire said. "But yes, lately we have been struggling, but we're facing pretty good pitching. We went through a little bit of a dry spell, but I'll take my chances."
A day after failing to score a run in starter Ricky Nolasco's nine-inning performance, Minnesota's batters took a more-aggressive approach against Orioles starter Wei-Yin Chen (3-2).
Chen threw a season-high 108 pitches in five innings, watching Twins hitters foul off several pitches to keep him on the mound for some long at-bats.
"We're still being aggressive, we lost that in the past couple of days," Dozier said. "We let a lot of fastballs go by, especially with men in scoring position and we're not that type of team and that's not what we're taught."
Dozier's eighth homer, a solo shot off Chen in the third, gave the Twins the lead for good.
"I was able to get ahead in the count a lot of times," Chen said through a translator. "I tried to make a good pitch to get hitters out and I couldn't do it like in my previous outing. So I was kind of having trouble."
Correia (1-3), meanwhile, worked efficiently through Baltimore's lineup, allowing five hits in seven innings. He won for the first time since last Sept. 1, a span of nine starts.
Correia walked none, struck out three and retired 13 of his final 14 batters. Casey Fien and Jared Burton combined for two innings of scoreless relief.
"Like I've always said, that's what I'm here to do," Correia said. "I felt like I've thrown some games where I've had a good chance to win a game and to go a month without getting one is hard, it just puts more pressure on you every time you go out there so it's nice to get that first one."
Adam Jones scored Baltimore's only run in the second after reaching base despite striking out. He fanned, but the wild pitch got past catcher Kurt Suzuki, allowing Jones to make it to first. J.J. Hardy's single tied it at 1.
But Minnesota regained the lead when Dozier led off the third by hitting a full-count pitch from Chen into the left-field seats.
"Especially with the performance last night by Nolasco and Correia today, you want to get runs in for your guy and you know I was happy was able to do that today," Mauer said. "Yeah, it's been a little frustrating trying to get runners in, but today we got enough for our guy, which was good."
NOTES: Mauer has two homers and 11 RBI this season -- all at home. ... Orioles manager Buck Showalter plans to get a look at LHP Johan Santana next week in extended spring training before the team begins a series with Tampa Bay. Santana was supposed to make his spring training debut in Sarasota, Florida, on Saturday, but the game was rained out. The two-time Cy Young winner recovering from shoulder surgery is expected to throw Monday instead. "It's still a little early, but he's had no setbacks and his velocity's inching up," Showalter said. ... Twins slugger Josh Willingham is still experiencing soreness in his recovery from a broken left wrist, and is backing off from taking infield swings, Gardenhire said. Gardenhire also said OF Aaron Hicks is still feeling the effects from a concussion suffered Thursday night. "I don't know how long it's going to be," Gardenhire said. ... The two teams finish their three-game series Sunday when RHP Miguel Gonzalez (1-2) makes his sixth start of the season for Baltimore. Minnesota's Phil Hughes (2-1) will try for his third straight win.
---