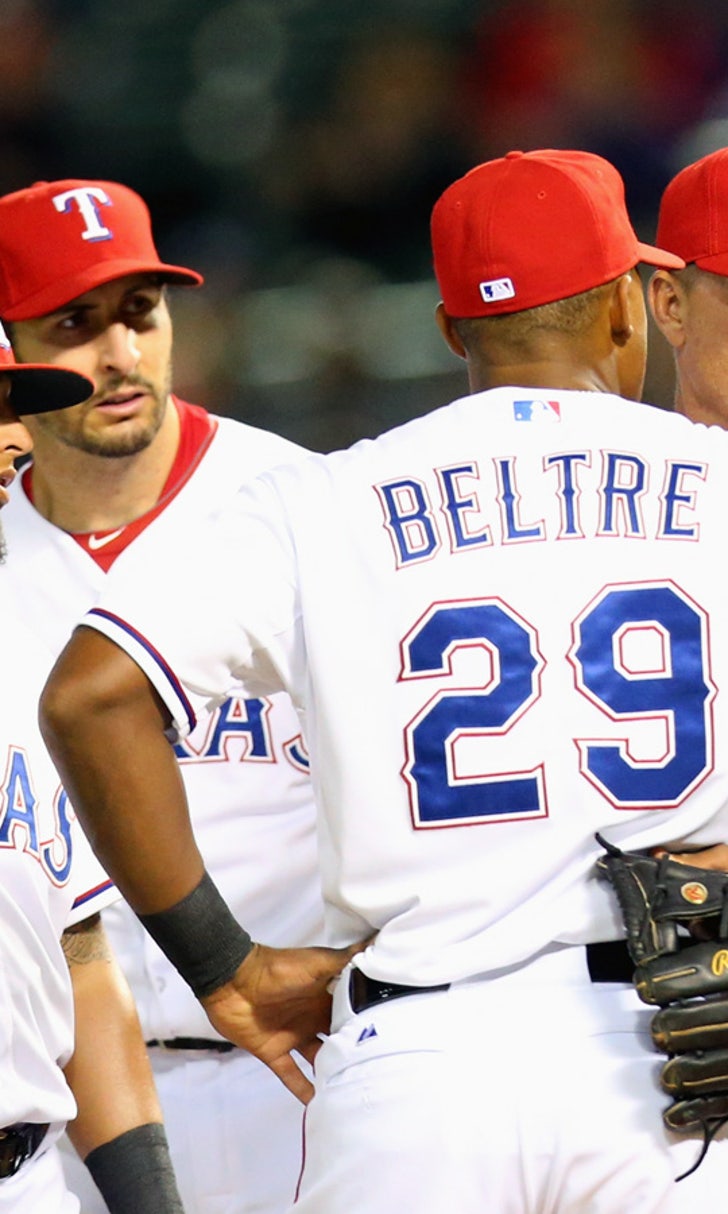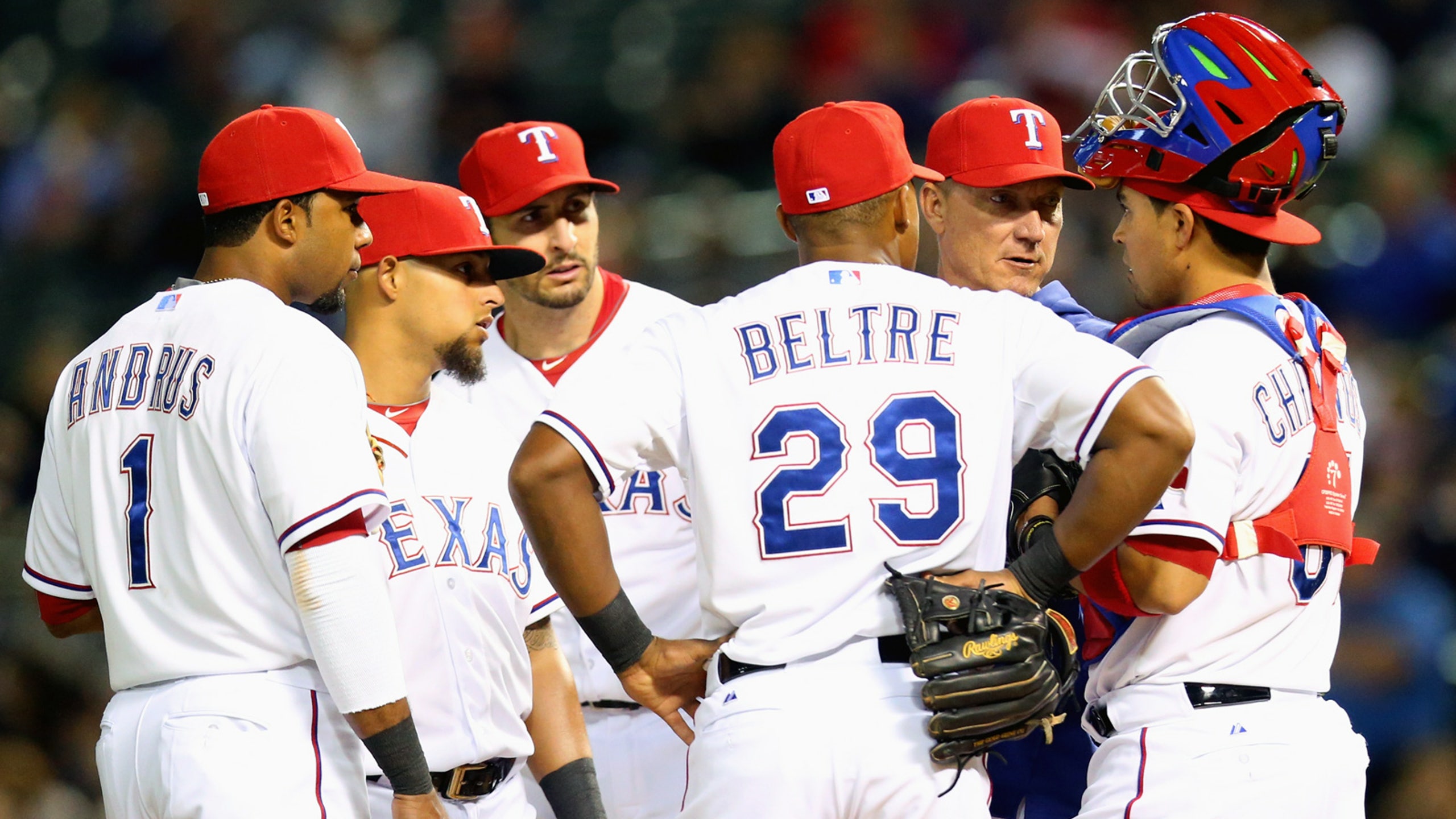 Contender positions that could most use an upgrade
BY foxsports • June 13, 2015
We're all moving forward on the baseball calendar. Pitchers and catchers? Way back there. Spring training games? Opening Day? Well behind us. And we've just recently seen the completion of the amateur draft, so now we look ahead again. The next specific date is that of the All-Star Game, followed by the non-waiver trade deadline. However, while the trade deadline comes after the exhibition, we've just entered trading season. Unofficially, it kicked off with the Mark Trumbo deal. More officially, it always lurks on this side of the draft.
Trading season is relevant to everyone. If your favorite team is sitting pretty, maybe this is where it makes the move that puts it over the top. If your favorite team is stuck in the middle, maybe this is where it makes the move that makes all the difference. And if your favorite team blows, maybe this is where it makes the move that sheds salary or directly benefits the future. For everyone, trade talk fills the time between games. For some, trade talk is also a welcome distraction.
This time of year, there's always chatter about who's most in need of what. I thought, for purposes of this post, I might try to make it mathematical. I looked at every certain and fringe contender, position by position, and tried to identify the positions of greatest need as trade season heats up. I wound up selecting five positions, because I think five is a good number, and a better number than four or six. Why do I think that? That would be a different article.
Because I did this with math, some assumptions become necessary, and there's room for error. I'm under no delusion that this method is perfect, but I did what I did, and I might as well explain it to you before I get to the results. This looks like it could be a seller's market. How come? Lots of teams presently in contention. Granted, that depends how you define "in contention," but I decided to set a cutoff at 10-percent playoff odds. Remember, in this wild-card era, it's not hard for a general manager to convince himself his team has a shot. That cutoff falls between the White Sox and the A's. We've got 22 teams in contention, by this process. All but one American League team is in the mix.
Next, I needed a breakdown of positions and expectations. That's where this very handy table comes in. What you see are projections, for each team, for each position, based on the players at those positions, as assigned by our team depth charts. For some of you, this might seem strange -- this process leans on projections, instead of what the players and positions have actually done in 2015. But projections are better at knowing the future than we are, and decisions shouldn't be made based on what's taken place. They should be made based on what will take place.
I've gone with the projections, and run some math. For each team and each position, I calculated a number showing distance from the league average. In statistics, it's called a z-score. The lowest z-scores show those positions that could most use an upgrade, at least as far as this method is concerned. At last, results: the five positions that seem to be in the most need:
And for good measure, the next five positions that seem to be in the most need:
Some of you might be wondering about the Blue Jays'€™ rotation. It missed the top 10 by the narrowest of margins. And, honestly, their rotation need is real, and can't really be captured entirely by this method -- the Blue Jays could use a No. 1 to throw in the postseason. But then, they don't literally not have decent arms. Plus, they hit the crap out of the ball. Think what you'd like. This is just one method of finding the worst positions. It's not a perfect method.
Let's look at those top five. They're the whole reason we're here, after all.
Rangers bullpen
The Rangers weren't actually supposed to be contenders, according to the preseason numbers. Then they started poorly, then they improved, and you know how this has gone. The Rangers are the nearest team in their division to the Astros, and in 2015 that's not an insult. But the pitching staff could be in better shape, and the bullpen could be more stable. Even before Neftali Feliz went on the DL, manager Jeff Banister said the bullpen didn't have roles. The unit doesn't project well, nor has it pitched well. Shawn Tolleson is an exception. The rest has been worse. Maybe Feliz improves. Maybe Ross Detwiler helps. Maybe other internal candidates help, as arms return from injuries. But if the Rangers stay in the race, they should be exploring the reliever market. I know it's kind of dull, but I can't just go against my own method. (I thought about it.)
Padres shortstop
Well, I think we all saw this one coming. Alexi Amarista isn't a real option. Clint Barmes isn't a real option. For all the upgrades they made over the winter, the Padres never addressed this glaring weakness, and now they have another chance to try to round out the team, if GM A.J. Preller decides to keep pushing in chips. An issue is the shortstop market. Another issue is how the Padres have already depleted the system. That just about takes them out of the running in any potential Troy Tulowitzki sweepstakes. But the Padres are one of the dozens of teams that could use Ben Zobrist. Maybe they talk the Brewers into making Jean Segura available. They could try to call the Mariners on Chris Taylor, or they could get crazy and call up the Cubs. It's not impossible to make the playoffs with Amarista and Barmes. It's just less possible.
Orioles designated hitter
This one, I'm on the fence about. The Orioles project very poorly at DH. The Orioles are projected to get the most at-bats from Jimmy Paredes at DH. Paredes has shown some real signs of breaking out, offensively. It's possible that's a real thing, and the projections are just slow to respond. But then, over the past month, Paredes has managed just a .601 OPS with one home run. He might be out of magic. And the Orioles aren't out of the race. So they could make a move, and the neat thing about their situation is it affords them plenty of flexibility. They could get a DH, or Steve Pearce could DH, or Chris Davis could DH, or Delmon Young could DH, or . . .
Again, the Orioles are another team that could really use a healthy Zobrist for the second half. He's a perfect Buck Showalter player, and a good fit for this roster, even though he'd be just another position player shortly due to become a free agent. As an alternative, the Orioles could call the Rockies on Wilin Rosario. Or maybe Marlon Byrd is a fast healer.
Tigers bullpen
Every year, seems like. Every year, this is a thing. Now, the Tigers are actually 10th in baseball in bullpen ERA. But they're 25th in bullpen FIP, and the projections are lousy. Only the Twins'€™ and Rangers' bullpens have a lower strikeout rate. It would make sense to be active on the market, to bolster the depth behind Joakim Soria. Even if it turned out to be too much depth, when has anyone ever complained about that? A potential internal boost would be Bruce Rondon, who's nearly back. If Rondon is both healthy and good, he's obviously a stabilizing force. But the Tigers should know where they are a few weeks from now.
Royals rotation
The Royals rank in the bottom 10 in rotation ERA, rotation FIP and rotation xFIP. They're actually in last in rotation xFIP, and the projections, obviously, aren't fans. It helps to have that bullpen and it helps to have that defense, but this is still a flaw, as the Royals haven't found a replacement for James Shields. Yordano Ventura continues to be puzzlingly easy to hit (and injury-prone), and you don't want to end up in a situation where you're depending on Edinson Volquez. Good news: Danny Duffy is coming back. Good news: Kris Medlen might be available before long. But you also don't want to rely too heavily on pitchers who've been recently sidelined. The Royals wouldn't get involved in a Cole Hamels sweepstakes. They'd be unlikely to pony up for Johnny Cueto. But maybe they could do better than Aaron Harang. Scott Kazmir might loom as one option. Maybe even Jeff Samardzija, if the White Sox keep on not hitting. Pitching is going to be out there.
. . . . .
As I said, it's not a perfect method, but it's a method. That's what I've been able to calculate, today. A few weeks from now, situations might look different, if only because the landscape of contenders might look different. Injuries, also, open up new problem spots. But who wants to try to have tomorrow's conversation, when we've got all this stuff to talk about now?
---