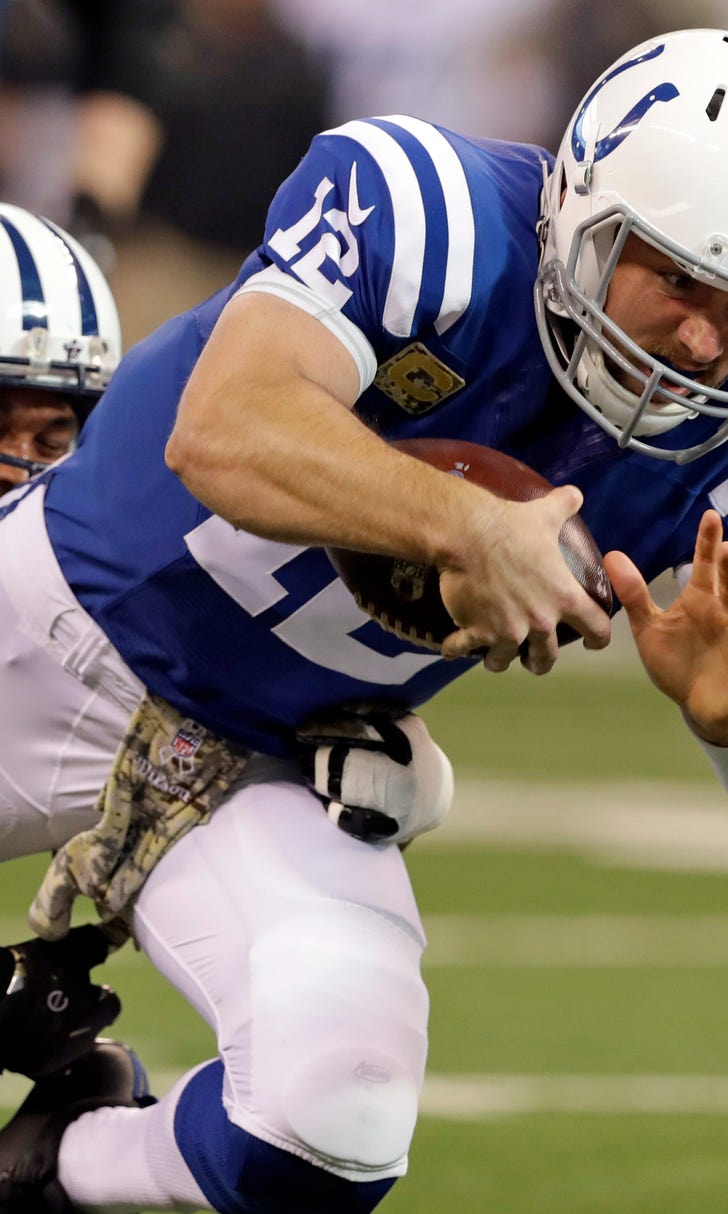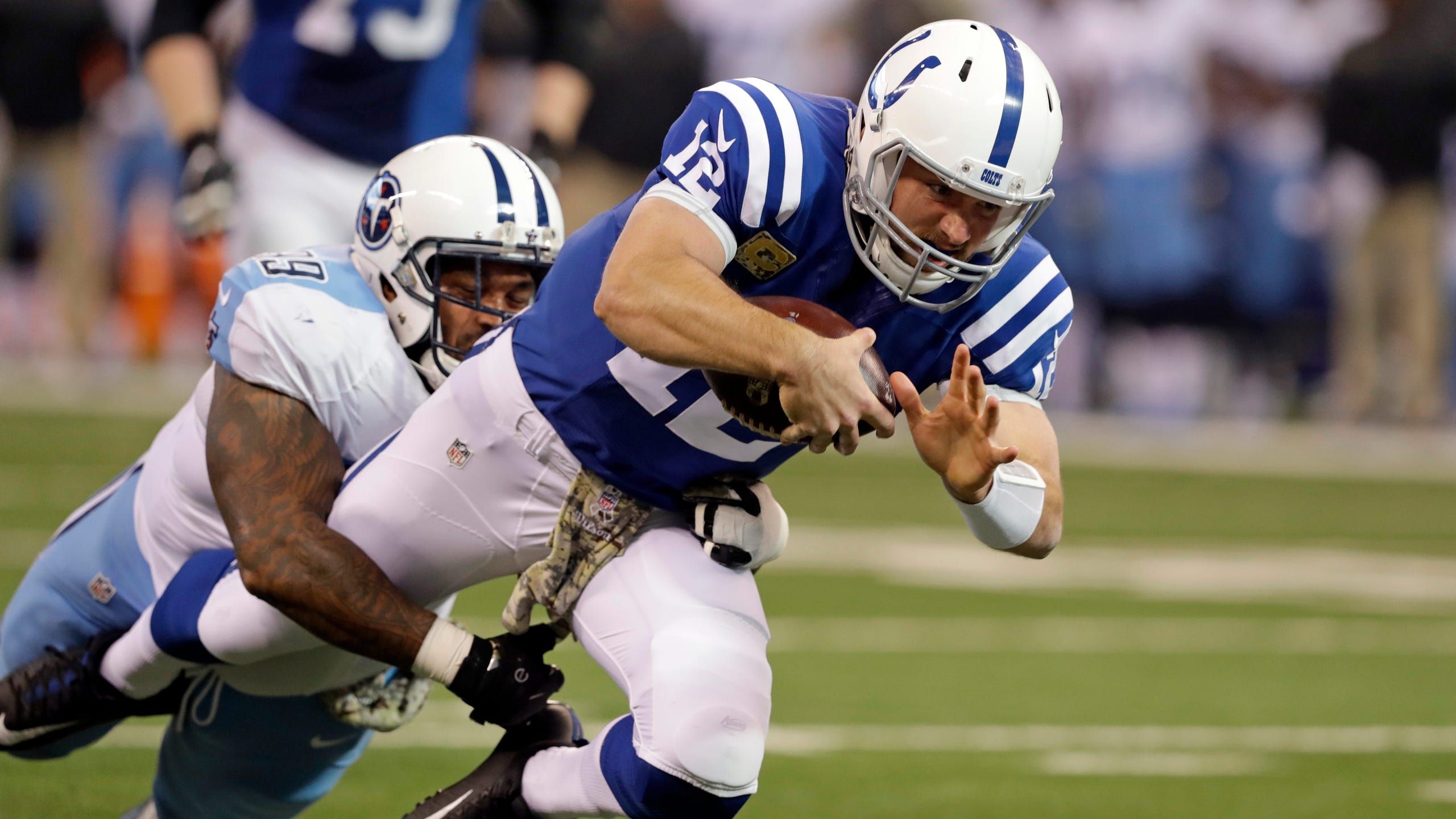 Concussion could sideline Luck for Colts' Thanksgiving game
BY foxsports • November 21, 2016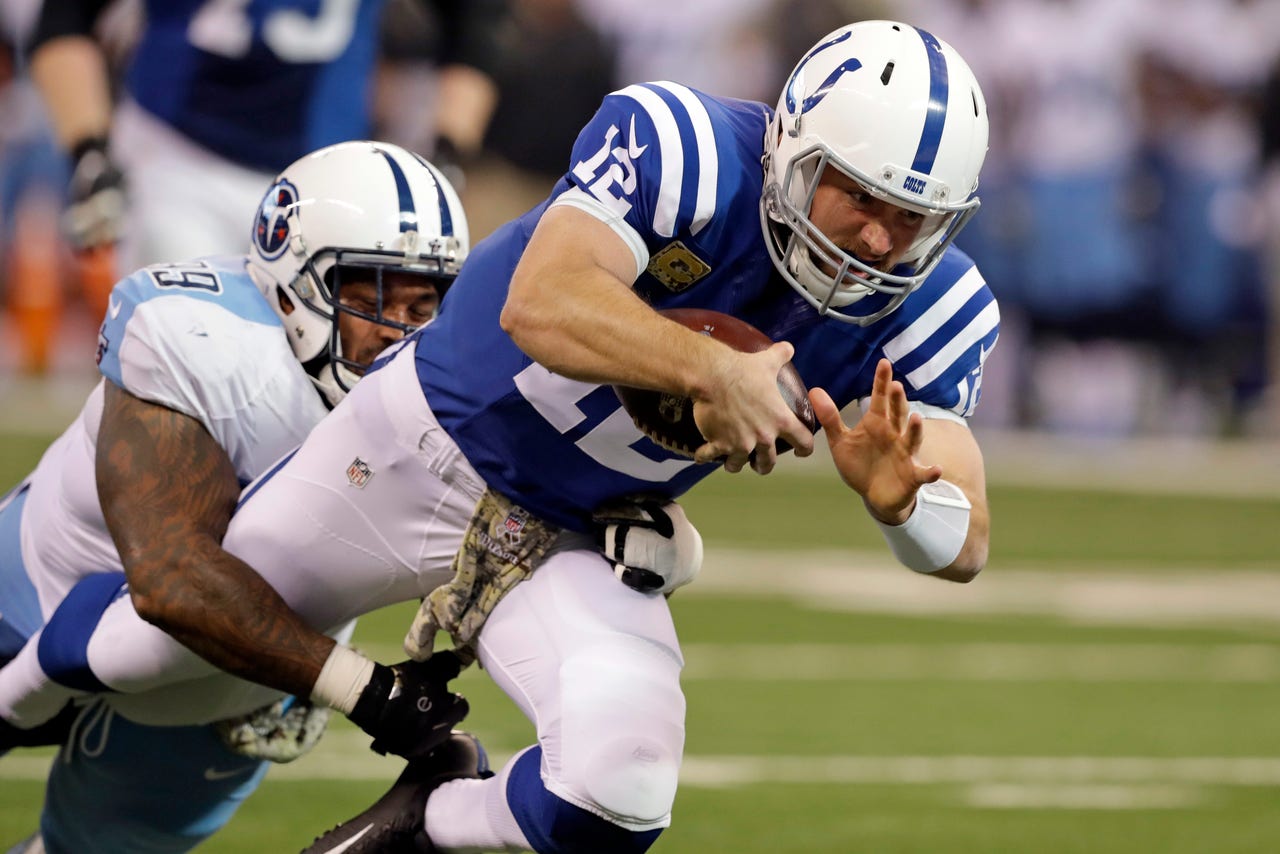 INDIANAPOLIS -- The Indianapolis Colts' second straight win may have cost them quarterback Andrew Luck.
Luck entered the concussion protocol after complaining about concussion-like symptoms following Sunday's 24-17 victory over Tennessee. Coach Chuck Pagano said Monday he believes the concussion occurred in the fourth quarter, but couldn't cite which play Luck was injured on.
The surprising news came a little more than 24 hours after Pagano told reporters the Colts had no significant injuries from the game. Indy (5-5) hosts Pittsburgh on Thanksgiving night, leaving little time for Luck to recover. If he can't play the Colts will likely go with backup Scott Tolzien, who hasn't thrown a regular-season pass since the 2013 season.
"Andrew and (safety) Clayton Geathers, pretty much well after we were all done with media and the locker room and things like that, both guys didn't feel right," Pagano said Monday. "Both guys went in the training room and saw our docs and both were evaluated for concussions. Both are in the protocol and it's up to the docs and trainers to monitor that situation, so that's where that's at."
Geathers also entered the protocol after apparently getting hurt on the final defensive play of the game.
Even with Luck healthy and playing pretty well this year, it's been a struggle. Indy needed fourth-quarter rallies to win its first two games and had to hold off opponents' comeback bids in each of the last three wins.
Last year, Luck missed nine games with multiple injuries, the last seven because of a lacerated kidney. To help keep him healthy this season, the Colts reduced his workload at practice. But he has been sacked a league-high 35 times.
So when Luck was not taking snaps at practice Monday, it wasn't immediately clear whether it was part of the routine or a new injury.
After practice, Pagano clarified what had happened -- and the process Luck must undergo before playing again.
"You have to feel better, you have to take an impact test and pass an impact test, then practice non-contact, then have another day and then take another impact test and be cleared by an independent," he said. "Again, that is our trainers and docs that will handle that."
The timing couldn't be worse.
Indy just moved back into second place in the AFC South and got back into the playoff hunt by stringing together its first winning streak of the season. A third straight win would be a major step forward for a team that has been inconsistent all season.
Now, the Colts will probably face an old nemesis, Pittsburgh (5-5), without their star quarterback.
The Steelers have won three straight in the series and 13 of the last 15 since 1984, and they just snapped a four-game losing streak with a win Sunday at Cleveland.
It's not the first time the Colts have faced this sort of predicament. Luck's 2015 injuries forced the Colts to rely on four additional quarterbacks to get through a season in which they finished 8-8 and missed the playoffs for the first time since 2011. And Indy won the final game after signing Josh Freeman and Ryan Lindley as replacement quarterbacks the week of the game.
Tolzien has two career starts, both in 2013 when he replaced injured Green Bay quarterback Aaron Rodgers. He finished that season 55 of 90 with 717 yards, one touchdown and five interceptions.
But the short week doesn't leave much time for Pagano to fret.
"He has a limited amount of exposure, but he is a pro," Pagano said. "Again, if he has to roll and be the guy then he will do a great job. He prepares really well every single day."
---
---