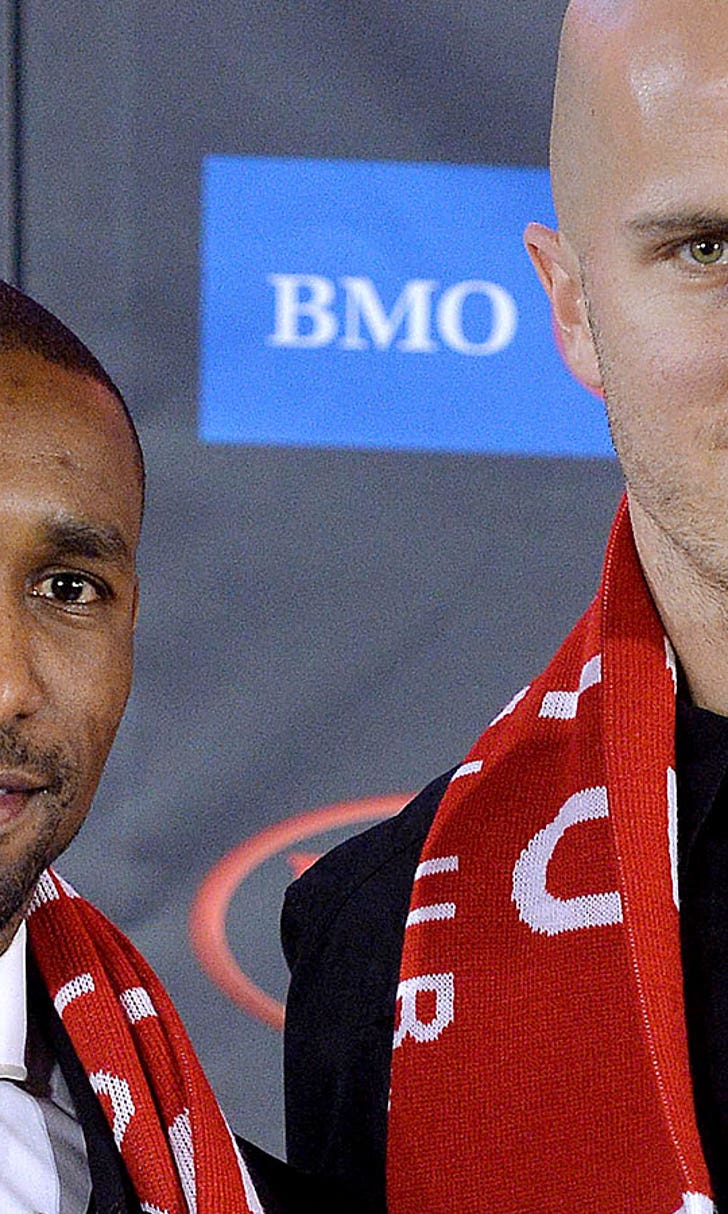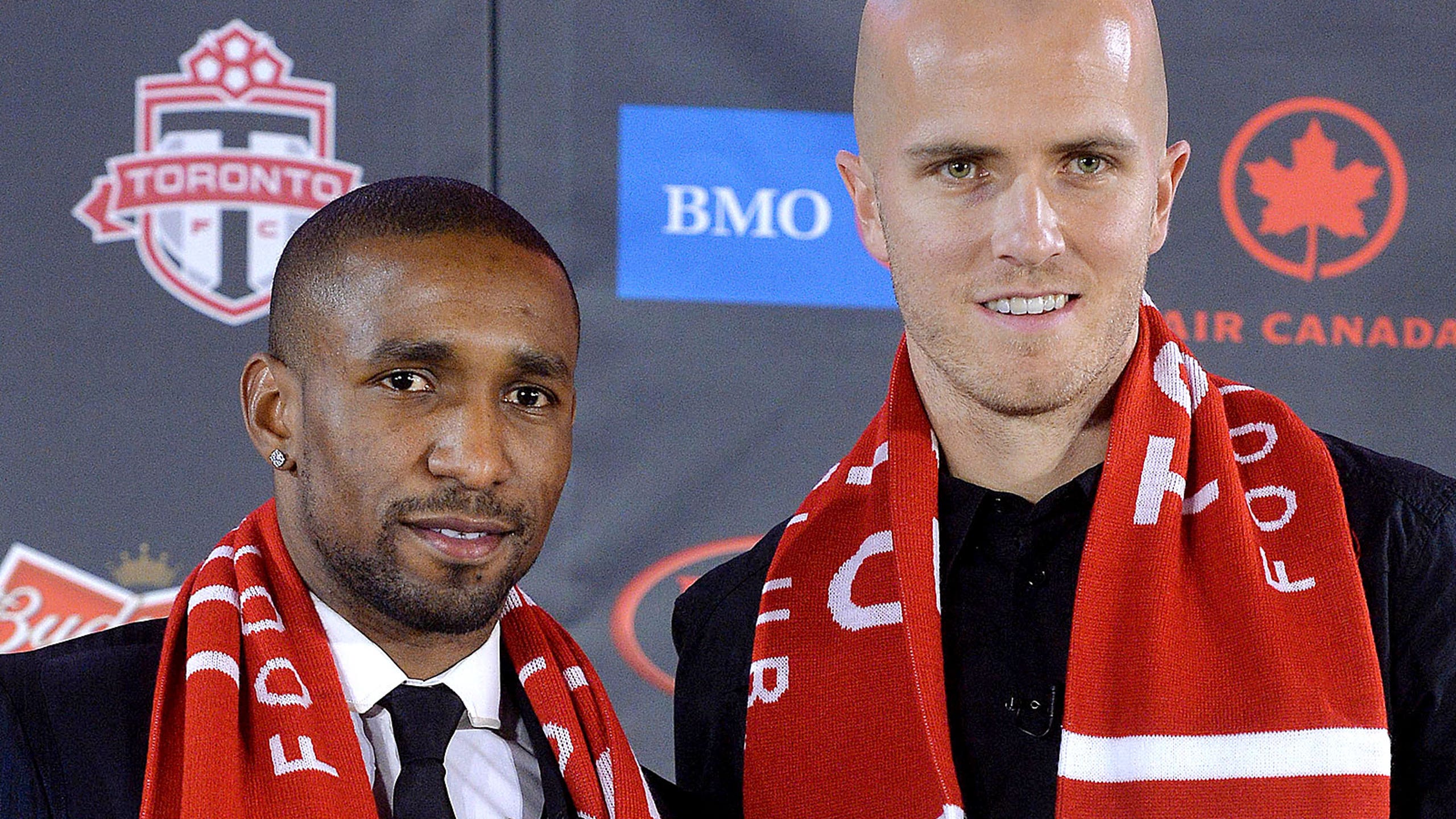 Competitive balance at stake in MLS as some clubs set new spending pace
BY foxsports • February 22, 2014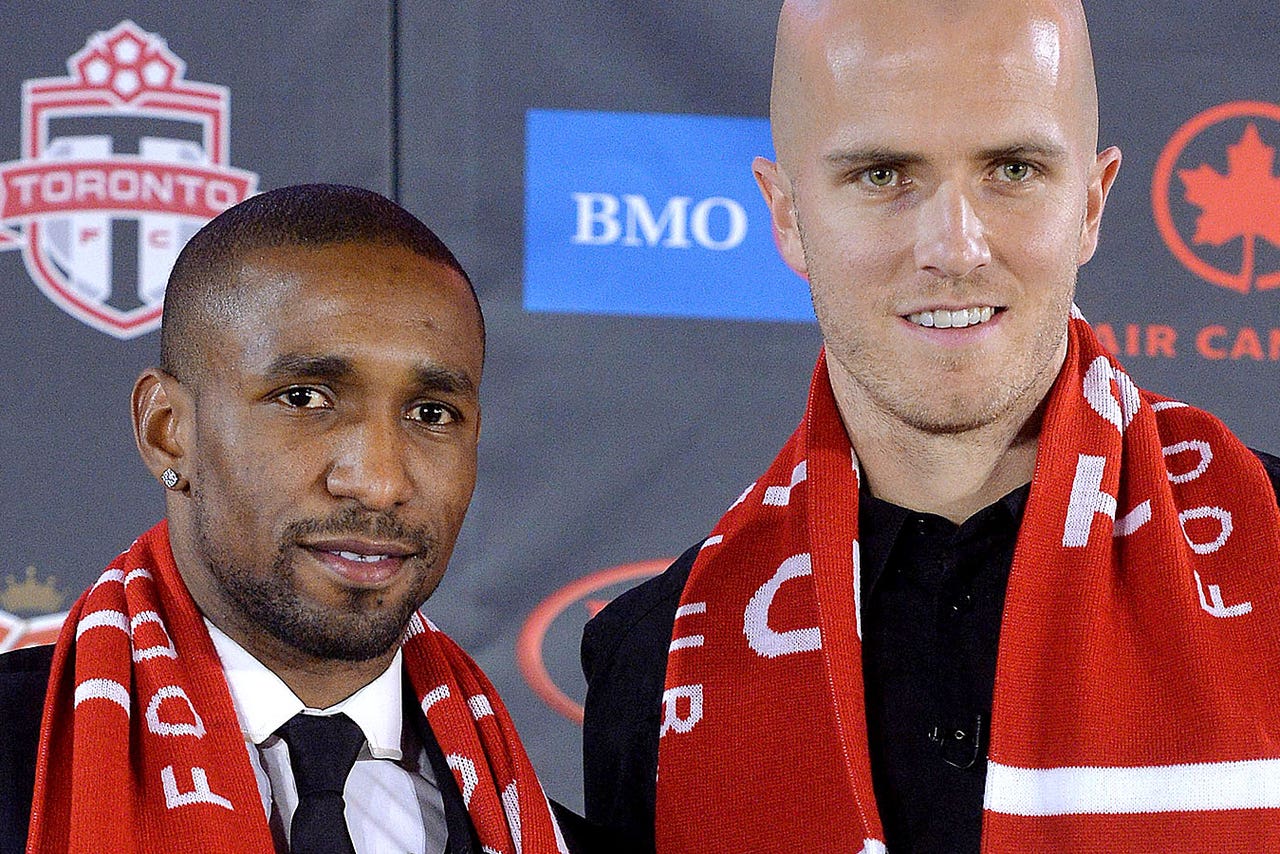 For as long as it has existed, Major League Soccer has followed a few bedrock business principles. It would grow slowly and carefully, avoiding the pitfalls that swallowed the old North American Soccer League whole. And within the confines of its unique single-entity model, every club would enjoy equal opportunity.
At MLS headquarters, they dislike the word "€œparity,"€ but to this day, on the eve of the league'€™s 19th season, a modest salary budget continues to enforce competitive balance.
And certainly, this policy has paid dividends. The love has been spread around; nobody has dominated for very long and so every franchise has had a chance to make an impression on its market. In 18 seasons, nine teams have won MLS Cup. The moneyed Los Angeles Galaxy won the Cup in 2011 and 2012 and the equally rich New York Red Bulls picked up the Supporters' Shield for the best regular season record last season. But the 2013 final was played between Sporting Kansas City and Real Salt Lake, smaller-market teams who prioritize savvy over spending.
The landscape, however, appears to be changing. Major League Soccer's planned, centralized economy is going capitalist. Collective responsibility and revenue sharing still prevail. But with the big-market teams getting better at monetizing their brands, their payrolls have swollen accordingly. Thanks to the Designated Player rule, allowing three players to hit the $2,950,000 salary cap at just $368,750 each -- those are the 2013 numbers and will rise by five percent in 2014 -- while they actually earn more, some teams have trebled or even quintupled their wage bill. This is allowed, provided the clubs pick up the extra salary themselves -- the rest of the payroll is covered by the league'€™s central fund.
Working within the parameters of those rules, a foursome of the league'™s richer or more profitable teams threatens to form an oligopoly, breaking away from the perfect competition -- to use the old economic terms. Last season, New York, newly David Beckham-less LA Galaxy and Seattle each shelled out between $9 million and $10 million on payroll while no other team spent more than $4.3 million. This year, those three should spend about the same. Toronto FC, meanwhile, just dropped the better part of $100 million in transfer fees and guaranteed contracts on just two players, Jermain Defoe and Michael Bradley. The two new imports will make at least $12 million annually, likely pushing Toronto's total payroll beyond $14 million.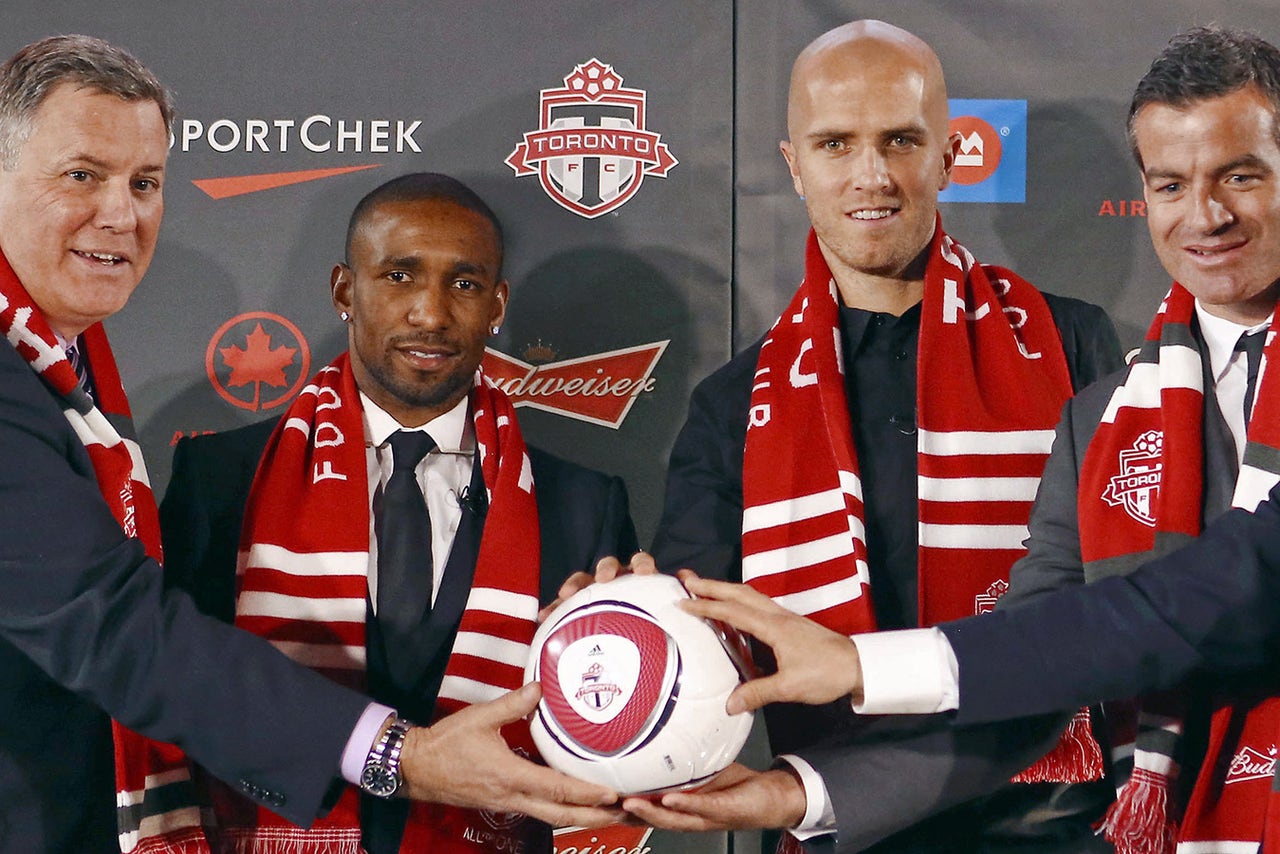 Toronto FC responded to Clint Dempsey's arrival in Seattle by splashing the cash on Michael Bradley and Jermain Defoe.
Equal opportunity? Competitive balance? Those are probably things of the past. Statistical analysis has proved that the height of your payroll correlates very strongly to the points you accrue during the season. An arms race has broken out.
This is a good thing, argues Bradley. "œAbsolutely," he says. "€œFor the league, you have to let teams that want to spend money spend, and let teams that think it's important to have a budget and want to find success that way do that. You can'€™t have a league where every team spends the exact same amount of money, does everything the exact same way. That'€™s not reality."€
"€œThere'€™s a reason why in every league, in every sport, there'€™s some teams that spend a lot of money,"€ adds Bradley. "€œBig-market teams typically have that ability. Then there'€™s smaller-market teams, there'€™s teams that kind of fall in the middle -- that'€™s what makes sports."€
With varying spending habits, big and small clubs emerge. It creates narratives. And everybody gets caught up in the fevered pursuit of upward mobility. Ambition begets progress.
And if it sounds a tad self-serving for the players to be in favor of more spending on the players, the economic justification is nevertheless there. In soccer'€™s global marketplace for talent, higher salaries equate the better players. Bring in enough of those, and your league'€™s quality, exposure and value will rise. At this stage, sinking money into payrolls is a sound investment, not just aspirational.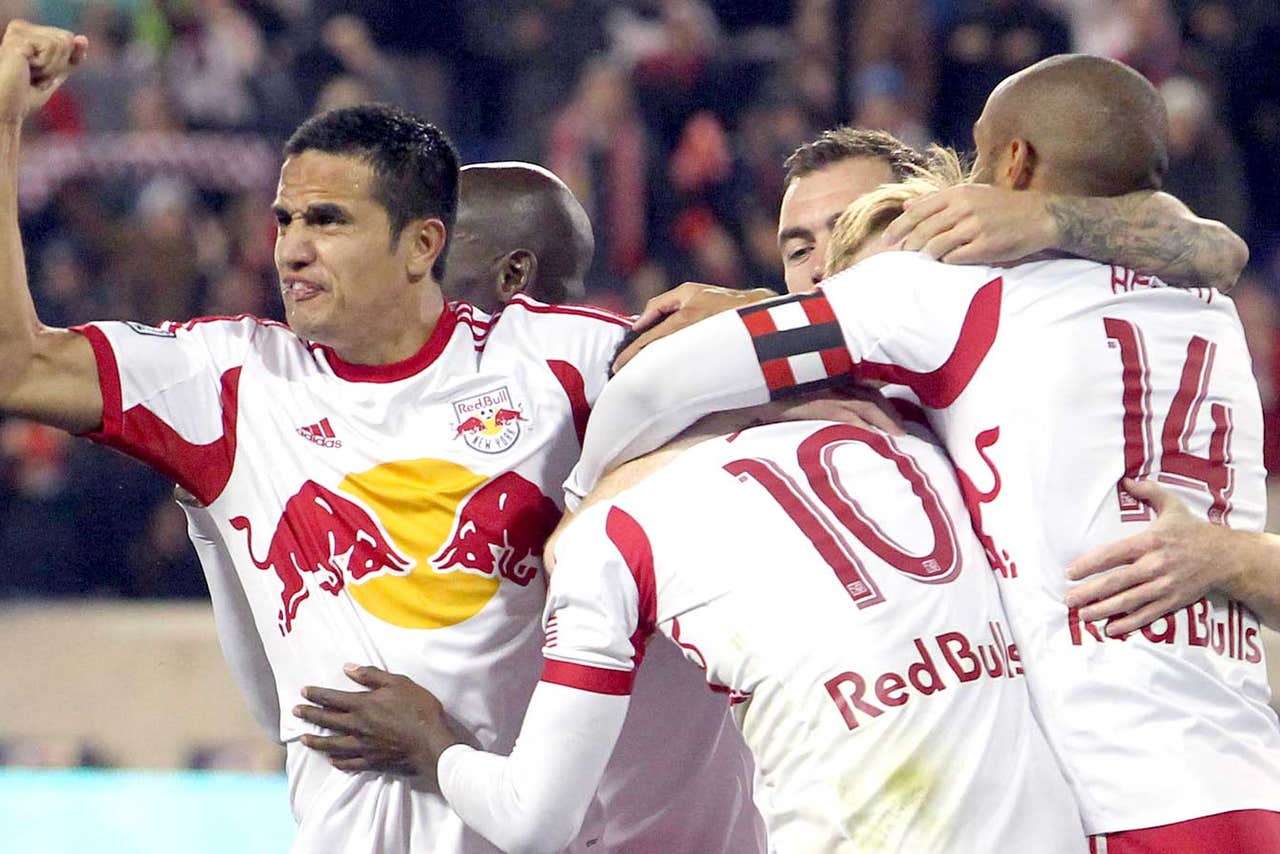 Increased spending will allow MLS to make an indelible mark on the world stage, according to New York midfielder Tim Cahill.
"€œThe positive side of this is the imprint the league is making internationally on the world stage,"€ Red Bulls midfielder Tim Cahill said. "€œThis intent to show to players that they'€™re willing to go for it is fantastic for the league."€
But irrelevance looms over some teams that can'€™t or won'€™t keep pace. RSL has had strong results over the years through continuity, clever acquisitions and a sound vision. "€œWe'€™ve been able to really tread water with the elite teams in our league for a while because of our experience and work ethic,"€ RSL captain Kyle Beckerman said. "€œBut as it goes on, we'€™re going to have to make some decisions. Are we going to get passed by if these teams keep spending money and we don'€™t? Small market or not, everybody might have to spend some money."€
That means taking a gamble of sorts, perhaps with bigger stakes in the smaller markets, where the potential for raising revenue is limited. But there is a pervasive sense that the league'€™s maturity and growth trajectory put it on sufficiently stable footing to take the leap. "€œIn the past I would have said [the increased spending] is not a good thing because I don'€™t think the right people were in place to be making those decisions,"€ says Galaxy midfielder Landon Donovan. "€œI think now you have the right people in place. When Toronto does what it does, if it had been some of their previous decision-makers, I would have said, 'Eek, that'€™s not the best thing for them.'€™"€
"€œYou have real soccer people now making those decisions,"€ Donovan continues. "€œI think that'€™s great. The more we do that, the better it is. I think the league understands that it'€™s time that they start spending even more money on players and start really raising the level because people are getting excited about it now and the product on the field has to match that excitement."€
Major League Soccer'€™s stated objective is to be one of the world'€™s foremost leagues by 2020. Well, the biggest leagues are typically dominated by a handful of teams or less. American exceptionalism doesn'€™t apply here, since this is a global game. If MLS wants to reach its goals, it may have to resign itself to letting go of some of its founding principles.
---