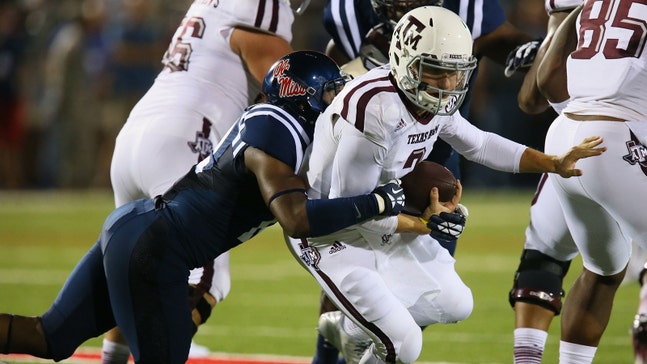 Comment of the Day: capitals99 on Johnny Football
Updated
Mar. 4, 2020 8:46 p.m. ET

The selection of Johnny Manziel in the first round of the NFL draft Thursday night has set the Cleveland sports world on fire. It seems Browns fans from all over the state and beyond are psyched up to see what Johnny Football can do for the franchise that has searched so long for a quarterback to lead it to a championship.
Well, maybe not everyone.
FSO reader "capitals99" sees as much or more fizzle as sizzle in Manziel and suggests the Browns should have gone with a different SEC signal-caller.
While Manziel won the Heisman Trophy in 2012, McCarron led the Crimson Tide to their second consecutive national championship with him at the helm.
Last season, Manziel led the SEC in passing at 316.5 yards per game while McCarron was fifth at 235.6. Manziel also threw nine more TD passes (37 to 28).  
What do you think?
---