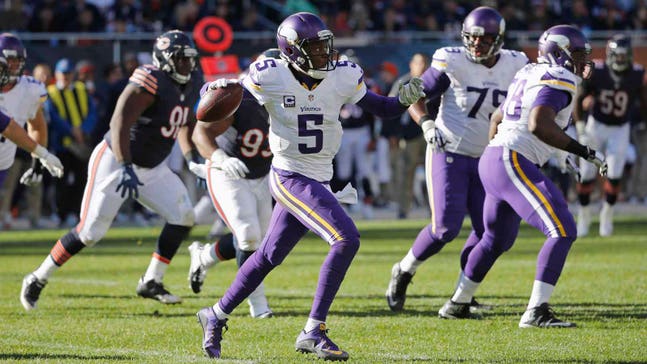 Comeback win gives Vikings increased confidence
Published
Nov. 2, 2015 6:48 p.m. ET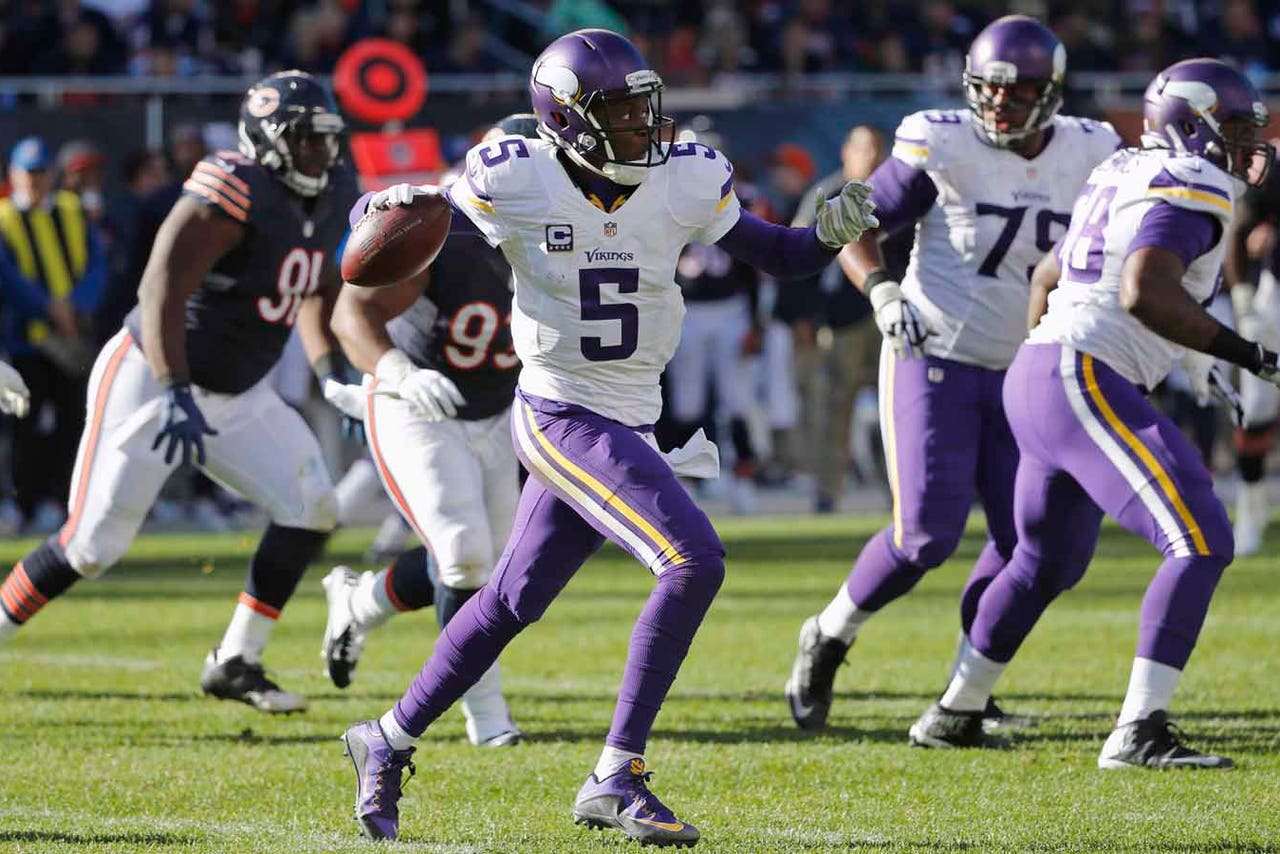 EDEN PRAIRIE -- That line in the NFL between winning and losing a particular game is often so thin. The Minnesota Vikings have begun to figure out the formula for staying on the right side of it.
Their 23-30 victory at Chicago on Sunday was the latest sign of progress for a young team that has rather quietly built a 5-2 record.
"We've been in a lot of these close ballgames," coach Mike Zimmer said. "I think some of the team is starting to really believe that we can win in these situations."
During his news conference on Monday at Winter Park, where an air of confidence and focus has trumped anxiety and edginess all season, Zimmer delved deeper into sports psychology as he listed a four-step ladder of 'learns' for a football team.
"First you learn how to compete. Then you learn how to win. Then you learn how to handle winning," the coach said, "and then you learn how to be a champion. So we're somewhere in that stage of learning how to win and learning how to handle winning."
Any potential for complacency ought to be eradicated simply by looking at the remaining schedule.
With nine games left for the Vikings, their current combined opponent record is 42-25. The Bears are the only team with a losing mark.
Six of the nine foes, including Green Bay twice, are on track for the playoffs. Two of the opponents below the cut, St. Louis and Seattle, are right behind the Vikings in the NFC wild-card race.
The Rams (4-3) will visit Minnesota this weekend.
"We've just got to keep on doing all the right things that we've been doing right and fix all the wrong things that we've been doing wrong," said defensive end Everson Griffen, offering as simple of an outlook as possible for the second half of the season.
The primary guiding principle under general manager Rick Spielman and Zimmer for shaping the roster, as they've stated so many times, is acquiring players who are tough, smart and passionate.
Sounds obvious enough, but the lure of a specific physical attribute or two in a particular player certainly cloud a team's judgment.
"We don't make a lot of mistakes when the game is on the line, and that's part of really what we're trying to preach," Zimmer said. "You don't have to do something that is out of your character. It's still about the team."
Quarterback Teddy Bridgewater provided a perfect example on Sunday. He sputtered through most of the game, missing open receivers and forcing throws, but in the fourth quarter he played like a polished perennial Pro Bowler.
With the Vikings trailing 20-13 and less than five minutes remaining, Bridgewater was sacked for a 7-yard loss on first down.
The next play? He scrambled around the left side for a 19-yard gain. On third-and-4 at the end of that drive, he found Stefon Diggs for a 40-yard touchdown pass.
Granted, Bridgewater's most important completion should have been intercepted, when his second-down throw crossed midfield, hung in the air for far too long and was snagged by a leaping Charles Johnson at the 27. Sometimes it's all right to be a little lucky.
"The guys did a great job of just digging deep," Bridgewater said. "They showed a lot of heart."
They'll have to keep showing it if they want to make the playoffs for the first time in three years. Beating the Bears was a valuable step.
"That's a big game to win, and that's a momentum builder," Griffen said. "That shows us that we can win these close games."
---
---