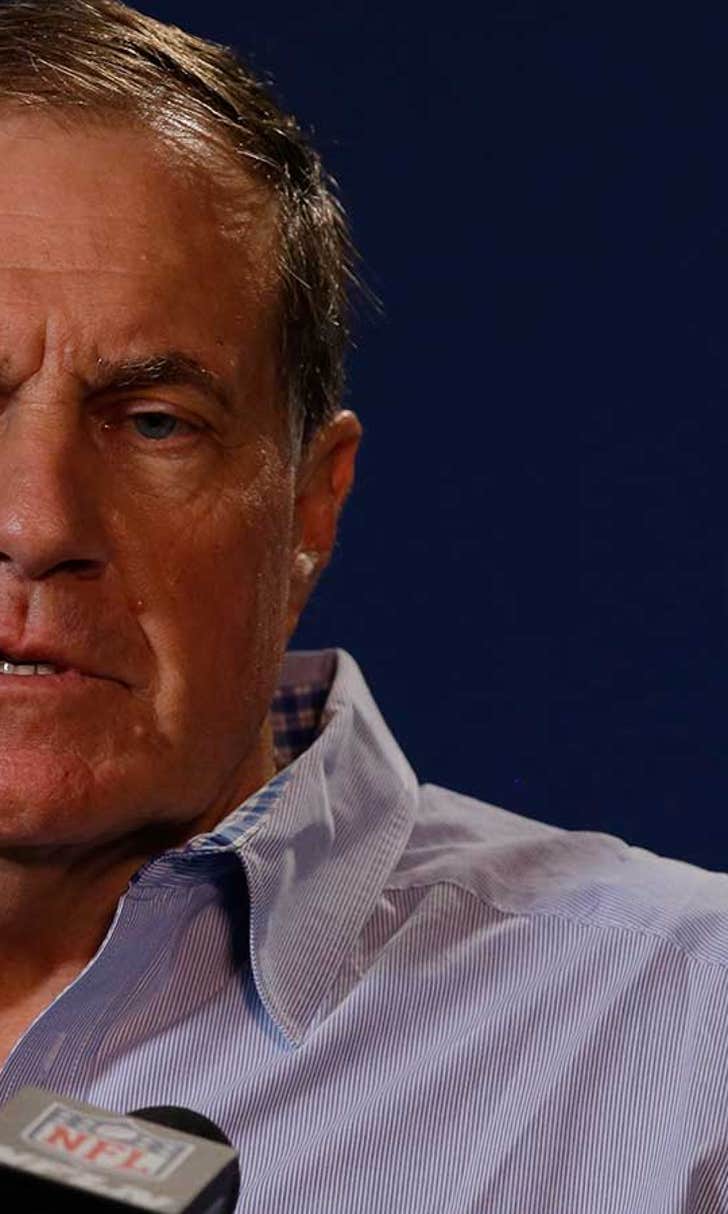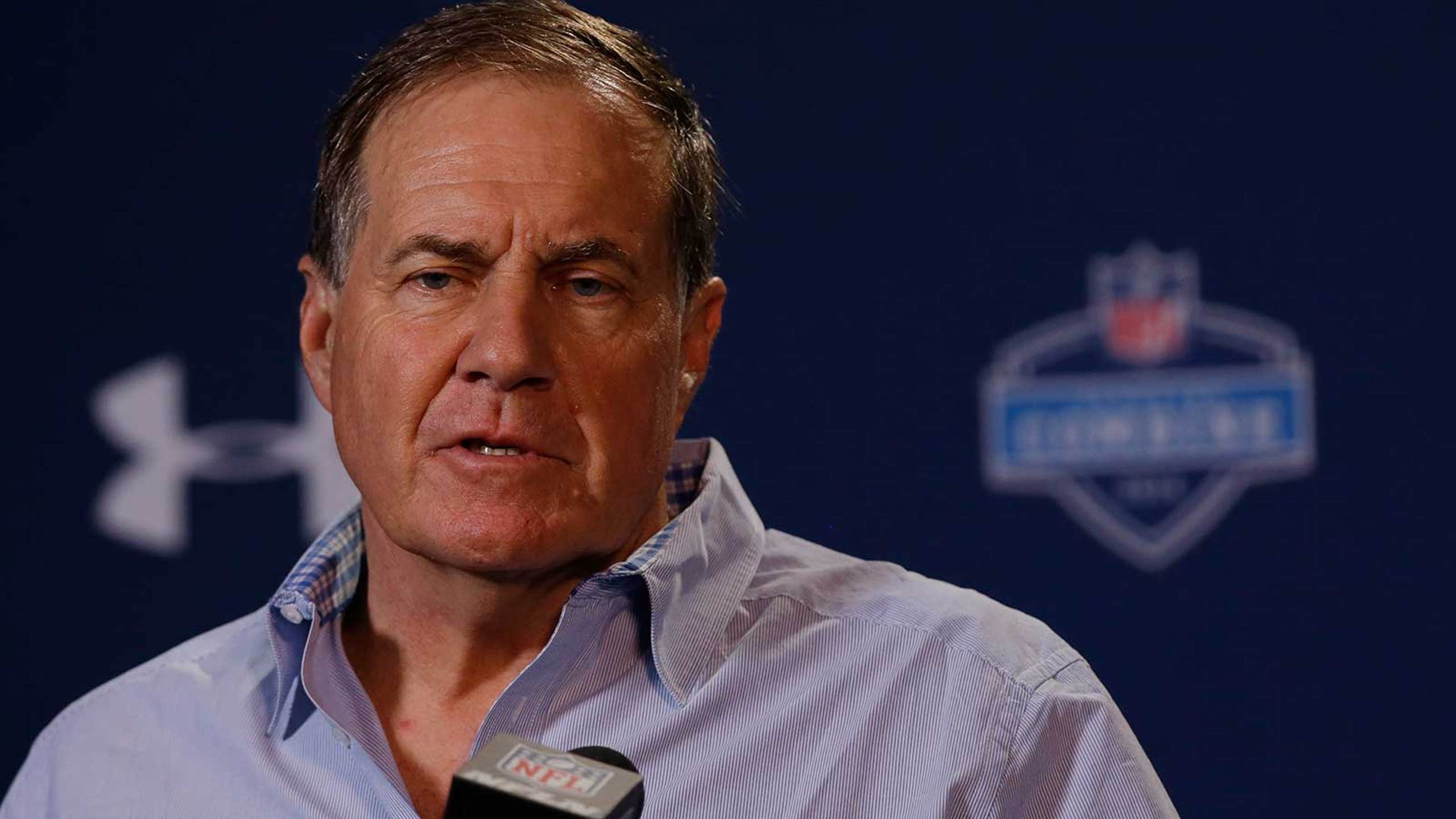 Combine notes: Zimmer making immediate impression in Minnesota
BY foxsports • February 20, 2014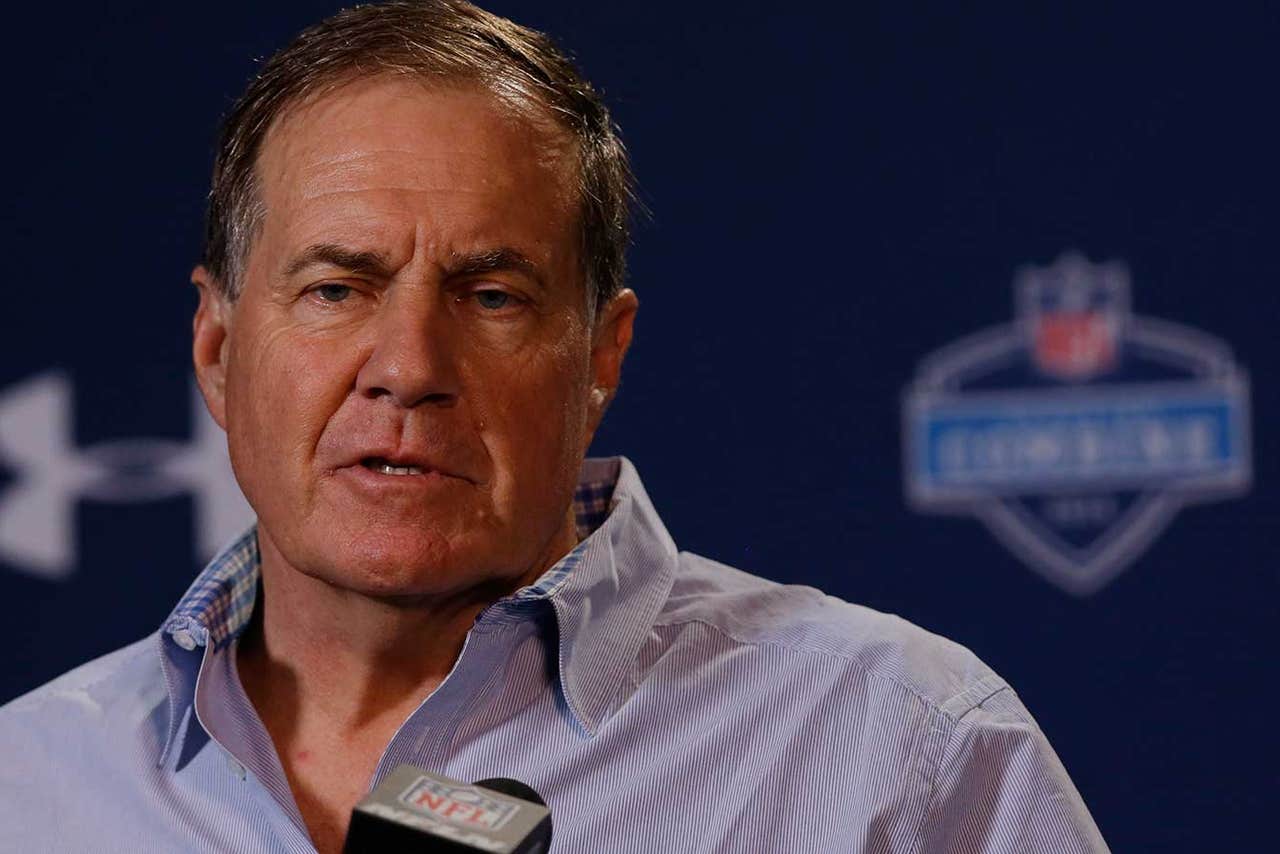 INDIANAPOLIS -- Anyone who has met Mike Zimmer knows exactly what Rick Spielman was talking about Thursday. The Minnesota general manager spoke glowingly about his new head coach at the NFL Scouting Combine.
Zimmer, the former Bengals defensive coordinator, has a reputation for being direct. Some call it gruff. Spielman called it a perfect fit for the Vikings.
"I think the biggest thing is the perception of him being so gruff. When he's in the office and you tlak to people around him, he's the nicest person in the world," said Spielman. "Very smart, very football-minded person, but the gruffness part and him not being polished and things like that, I don't know why other teams passed on him having an opportunity to be a head coach but I'm sure glad they did because it was the right fit, the right timing, the right coach for us."
Zimmer was hired on Jan. 15 to replace Leslie Frazier, another former Cincinnati defensive coordinator. Zimmer ran the Bengals defense for six seasons, including leading it to a No. 3 overall ranking this past season.
This will be Zimmer's first head coaching job. Spielman said the Vikings interviewed seven candidates for the job before deciding on Zimmer.
"He has a reputation of taking guys that are good football players that maybe some guys think are done but yet get them to play to their capabilities and beyond their capabilities," said Spielman. "He may be gruff between those lines but if you ask, and I've called agents of players who played for Mike Zimmer, and as demanding as he is I've never heard as much respect for a coach, that guys love to play for this guy. He has that 'it' factor of being able to hold guys accountable and getting them to play to their utmost ability, yet the players love him for that. That's one thing that really stuck out."
PRAISE FOR PETTINE: New Browns head coach Mike Pettine started his NFL career in the Ravens video department, moving into coaching with Rex Ryan there while Ryan was Baltimore's defensive coordinator. Pettine went with Ryan to New York to be his defensive coordinator when Ryan became head coach of the Jets.
"He's not a very handsome kid. I'll start right there," Ryan said. "That's pretty obvious, but he's a football junkie. He's a smart guy. And I think he'll want to be great, I don't think there's any doubt about it. I feel fortunate that I had Mike with me for as many years as I did, and hopefully he learned a few things, what to do, maybe what not to do from me and things, but I'm sure he's going to be very successful."
Ryan respects that Pettine worked his way up from the bottom in the NFL coaching world.
"We had conversations and it was clear that this guy grew up very similar to how I did, in a football home," Ryan said. "Smart, so I was drawn to him that way. (He) Did a tremendous job. You talk about a guy working from the ground floor up, that's him. That's why I think he's going to be an excellent coach."
Pettine spent last season as the defensive coordinator for Doug Marrone in Buffalo.
"Mike is very knowledgeable, very smart, has a great work ethic and we wish him the best of luck," Marrone said. "I just respect him. I don't look to characterize people by labeling them.
"I just think he's a very hard worker, he's very demanding, knows exactly what he wants and does a good job communicating that with the players."
BUCKEYE BIG MEN: Ohio State center Corey Linsley and offensive tackle Jack Mewhort were among the first group of players to arrive in Indianapolis on Wednesday and begin their combine experience. It includes medical testing and individual meetings with teams before they are brought into the media room to speak with reporters.
"I got up at 4 a.m. for the drug test and have been up ever since," said Linsley, from Youngstown. Mewhort got the same wake-up call.
Linsley is projected as a Day 3 draft pick, while Mewhort is seen as high as a second-round choice in various projections. The combine is where players get a real first shot at selling themselves and their abilities to teams.
"I'm a workhorse. I think I'm a lot more athletic than people have given me credit for. I don't think people know how strong I am yet," said Linsley. "Honestly, I'm an accountable guy that you can depend on. They want the good player but if the good player can only last for two years, what's the use? So I think that's a big selling point for me."
LOMBARDI HAS LANDED: New England coach Bill Belichick was asked what former Browns GM Mike Lombardi's role will be now that Lombardi has been hired to be the Patriots' assistant to the coaching staff.
"Mike's got a lot of experience," Belichick said. "He's done a lot of things in his career. I'm sure he'll be doing many of those things for us."
The Browns fired Lombardi on Feb. 11. 
Belichick and Lombardi have a long-standing relationship dating back to when Belichick was Cleveland's head coach from 1991-95. Belichick was asked why he didn't hire Lombardi before he was hired by the Browns.
"We always do what's best for our team."
FRIDAY FRENZY: Friday is going to be a busy day, both locally and nationally. Bengals head coach Marvin Lewis will speak with the media Friday at 11:45 a.m., 30 minutes after Zimmer makes his combine debut as a head coach. Former Cincinnati offensive coordinator Jay Gruden, now the head coach at Washington, is due to speak Friday afternoon.
Most eyes, cameras and recorders will be the quarterbacks. Johnny Manziel, Teddy Bridgewater and Blake Bortels are all set to meet the media. Running backs and wide receivers are also on the schedule.
---