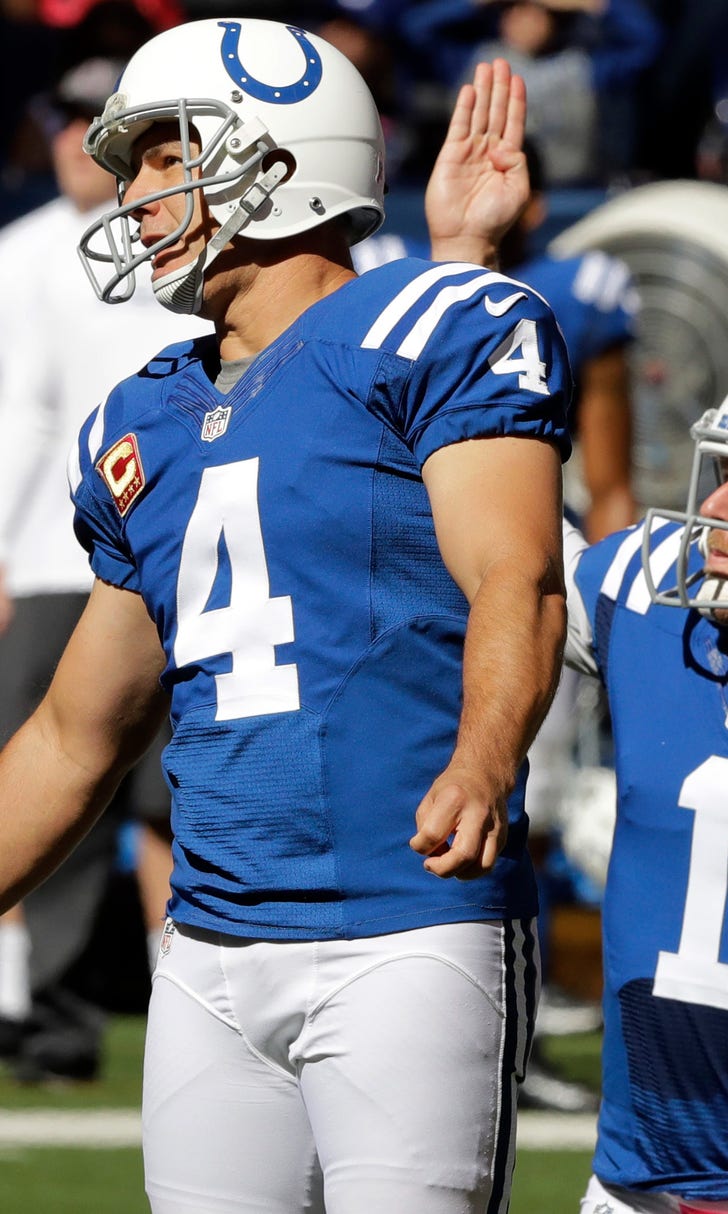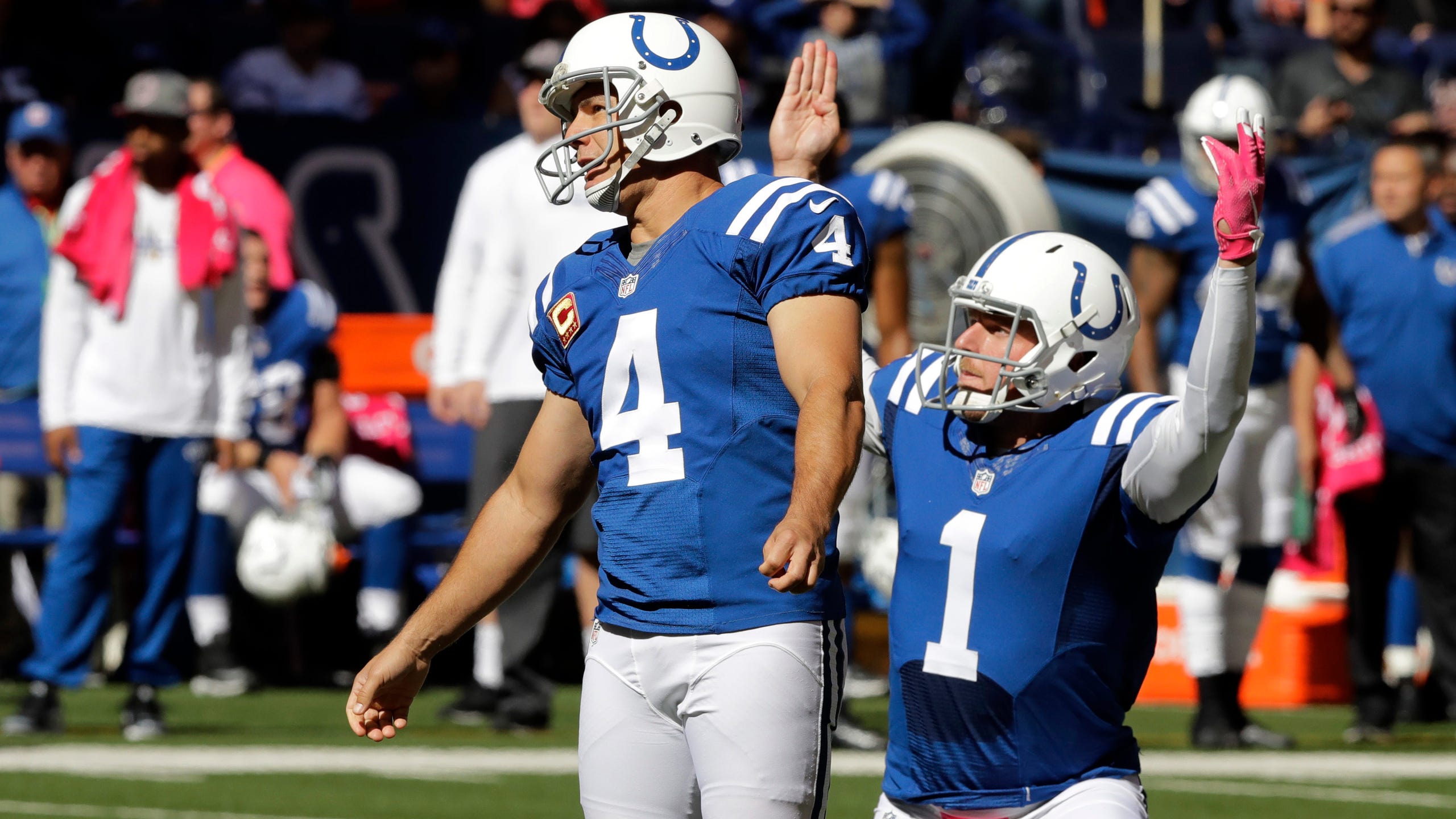 Colts' Vinatieri rarely misses, and when he does, 'it's not a good day'
BY foxsports • October 12, 2016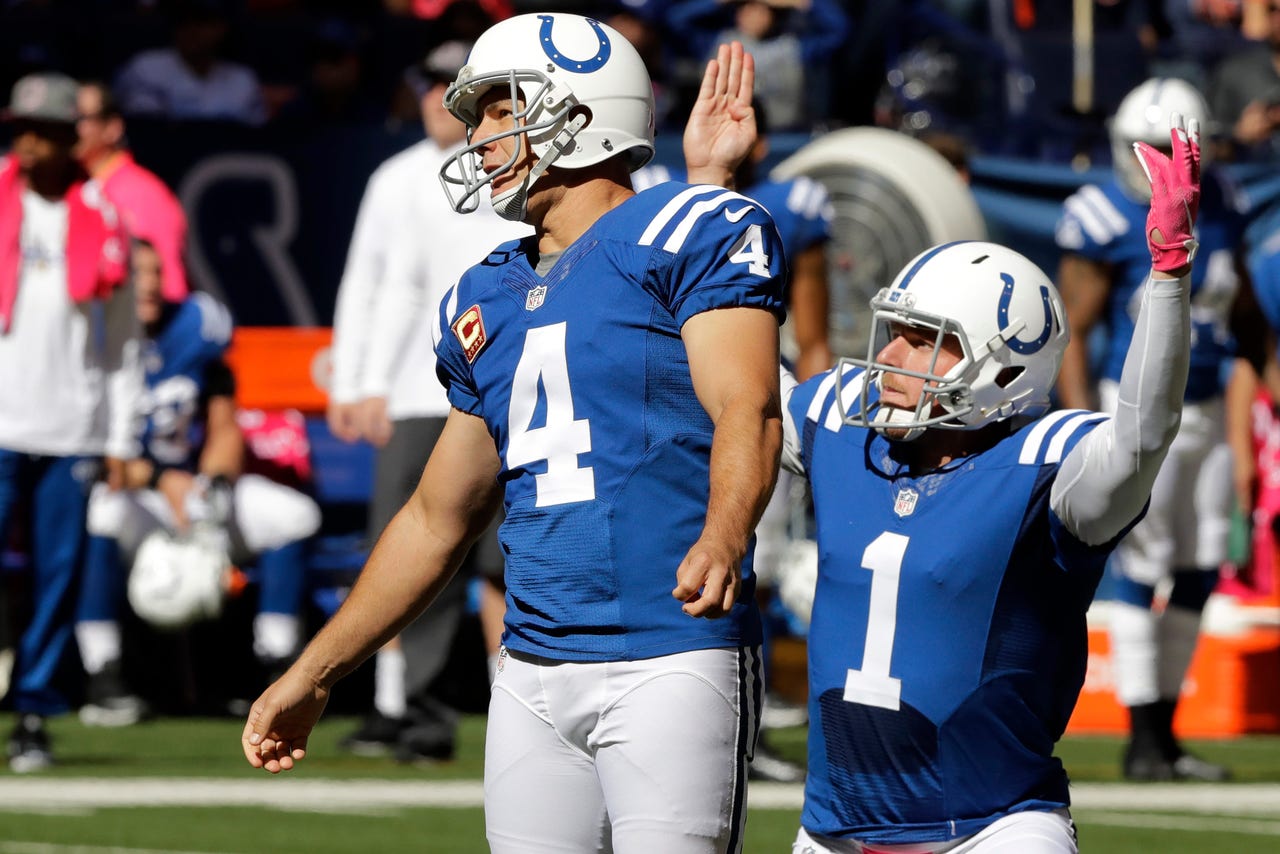 INDIANAPOLIS -- Adam Vinatieri has never been a superstitious guy.
He'll talk numbers and records, goals and streaks all day, even when he's on the cusp of another major milestone.
If experience has taught the 43-year-old Indianapolis Colts kicker anything, it's this: Work hard, savor the special moments and focus on putting the football between the goal posts.
Nobody has been more successful at it recently than Vinatieri, who has made 38 consecutive field goals and nine in a row from 50 yards or more.
"He doesn't miss in practice, either," holder Pat McAfee said Wednesday. "I don't remember what year it was he told me this, but he said, 'It's never a good day if I miss.' Even in practice, it's not a good day if he misses."
Fortunately for the Colts (2-3), Vinatieri succeeds far more often than not.
He's 12th in league history with a field goal rate of 84.5 percent and has made 87.2 percent of his kicks since moving from the harsh New England winters to the cozier, warmer conditions inside Indianapolis' dome and retractable roof stadiums.
Of course, it's not as if Vinatieri needed a climate-controlled environment to make his case as one of the league's all-time best.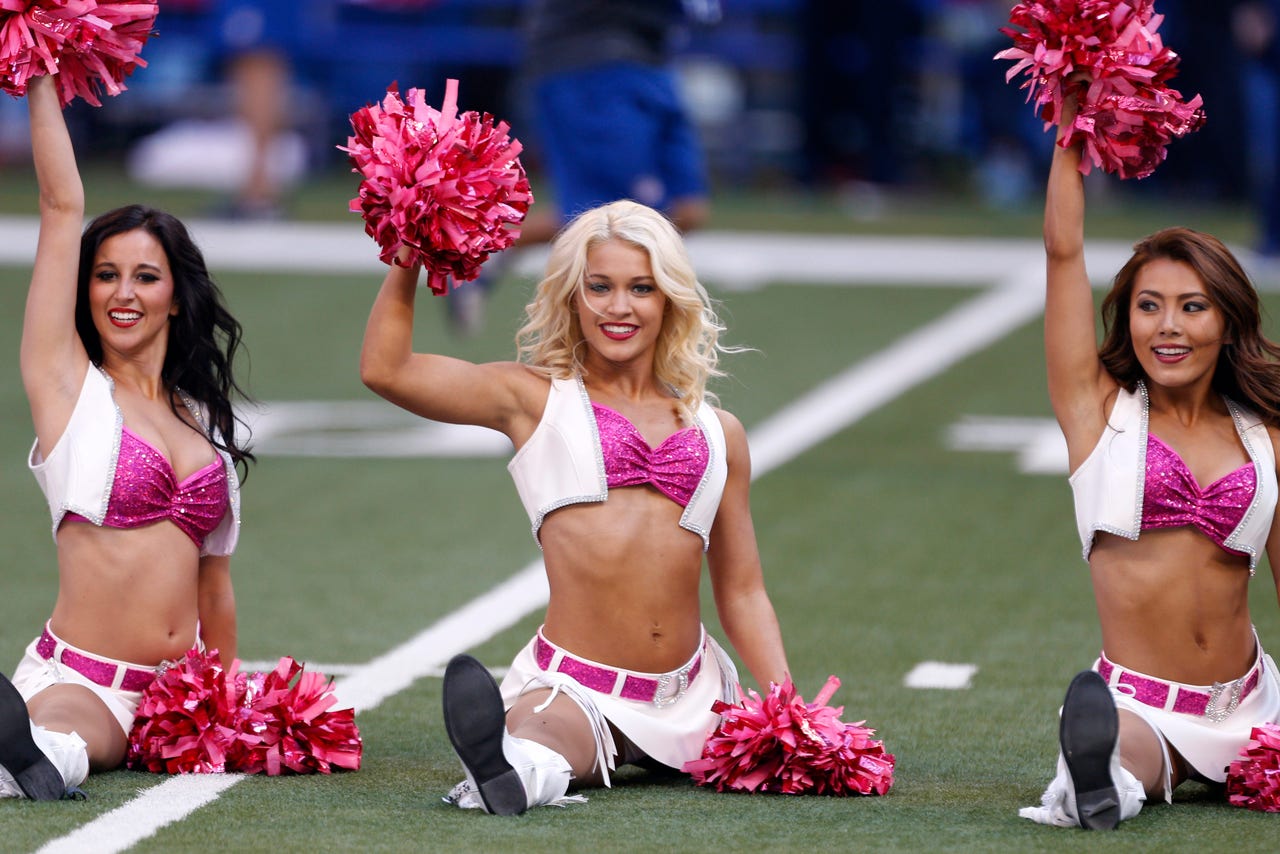 View from the sidelines: NFL cheerleaders 2016.
He won three Super Bowls with the Patriots, two thanks to last-minute field goals. He made two crucial field goals in blizzard conditions during the infamous "Tuck Rule" game during New England's first title run and he left as the franchise's career scoring leader.
But even after the Patriots decided to go with a younger kicker following the 2005 season, Vinatieri has continued to thrive.
He's climbed to third on the NFL's career scoring list (2,304) and in field goals (516) and is the first player in league history to score 1,000 points or make 200 field goals with two teams. If he makes five field goals Sunday at Houston (3-2), Vinatieri would break Mike Vanderjagt's NFL record of 42 in a row. Gary Anderson is second on the list at 40.
While Vinatieri prefers not to talk about making 43 at 43, it's not out of bounds, either.
"The key is I feel like the first time I step onto the field it's just another opportunity to put points on the board for my team," Vinatieri said after earning his 16th AFC player of the week award by making all five attempts in last week's 29-23 victory over Chicago. "I'll try to get to 39. If I do that, I'll try to get it to 40."
In many cases, Colts players might not know how lucky they are.
Vinatieri is the only kicker Pro Bowl long snapper Matt Overton has worked with in five NFL seasons. McAfee, a Pro Bowl punter in his eighth season, has spent seven years working exclusively with the best clutch kicker in league history.
When outside linebacker Robert Mathis arrived in 2003, Vanderjagt was on the roster and with the exception of Vinatieri's injury-shortened 2009 season, Vinatieri and Vanderjagt are the only kickers he's had as teammates.
Others in the locker room, such as defensive tackle Art Jones, cherish the peace of mind Vinatieri gives them.
While Jones was part of Baltimore's 2012 Super Bowl-winning team, he still remembers losing the AFC championship game a year earlier on a missed chip-shot field goal.
"It makes a defensive player feel really good knowing you have a guy who is going to put points on the board," Jones said. "We talk about it (the streak), but he's one of the most humble guys I've ever met. He doesn't like talking about it."
That's primarily because Vinatieri would rather make sure he's ready for the next kick than celebrate the last one.
And it's a big reason that after missing his first two field-goal attempts last season, prompting speculation that age may finally be catching up to him, the 21-year veteran looks as spry as ever. He's made 68 of his past 71 tries, and with the Colts struggling to score touchdowns, Vinatieri is on pace to score a career-high 163 points.
"I promise you, if he actually misses one, it won't be his fault. It will be my fault or Overton's fault," McAfee said. "But we never worry about that. The only thing we know is that if he misses, it's not a good day."
Notes: Five of the 12 players who did not practice Wednesday were given an extra day off by coach Chuck Pagano. Those players were safety Mike Adams, cornerback Dontae Davis, running back Frank Gore, defensive end Kendall Langford and Mathis. ... Receivers Quan Bray (shin) and T.Y. Hilton (hip), cornerbacks Darius Butler (finger surgery) and Patrick Robinson (knee and hip), offensive lineman Jonotthan Harrison (appendectomy) and defensive tackle Zack Kerr (ankle) also sat out. Pagano said Kerr was week to week. ... Inside linebacker Josh McNary (stinger) did limited work Wednesday.
---
---