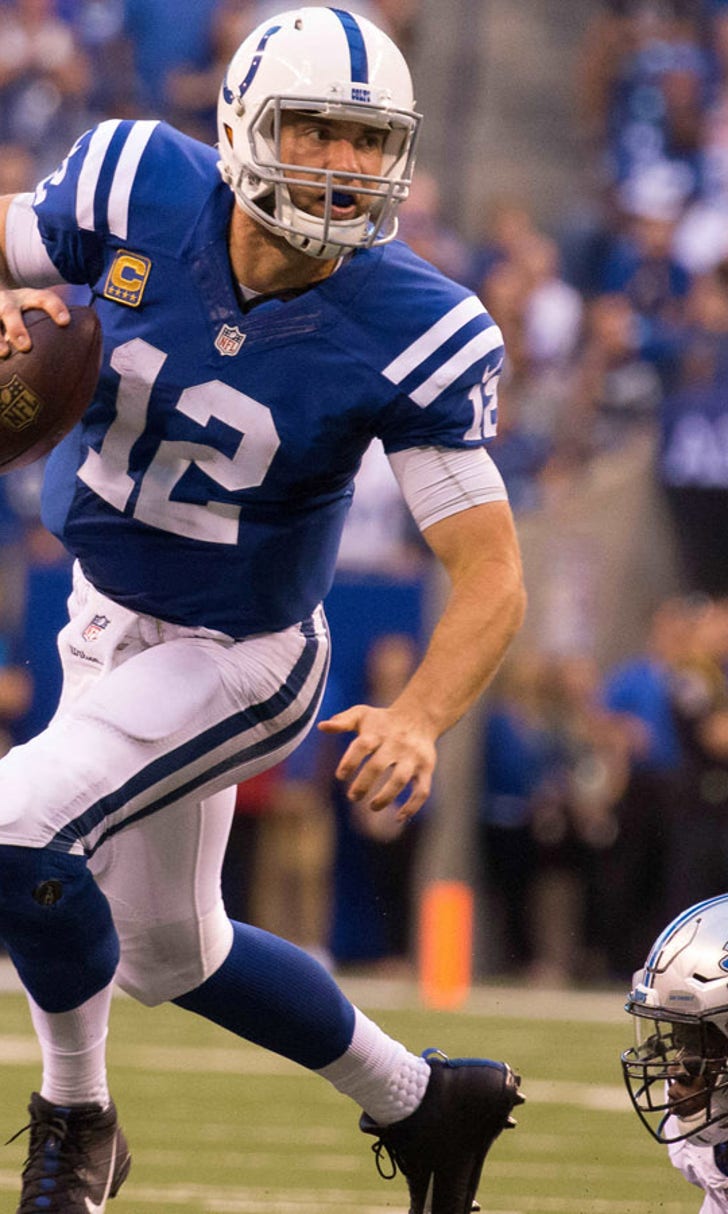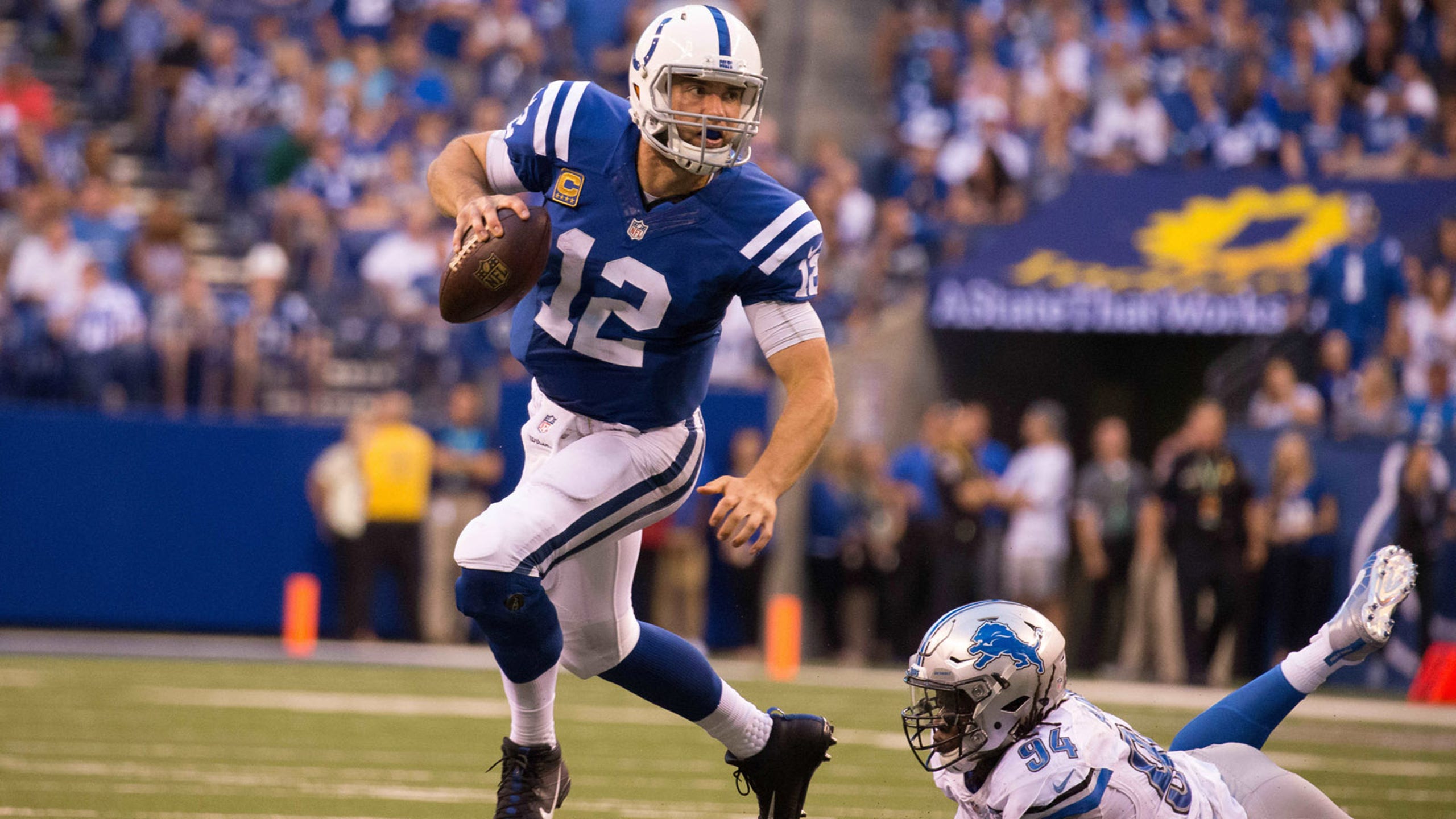 Colts travel to London for showdown with winless Jaguars
BY foxsports • September 28, 2016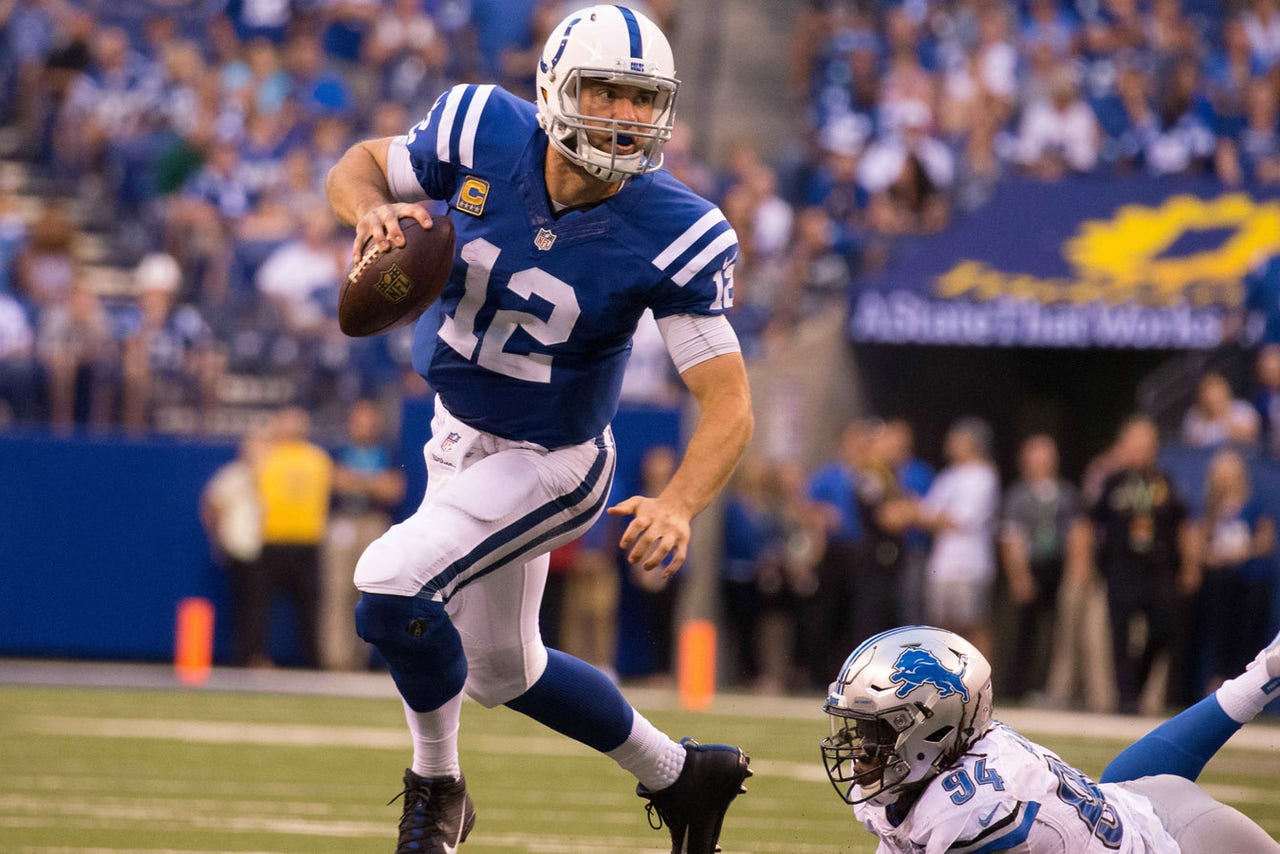 Despite throwing an interception and having a fumble returned for a touchdown, Andrew Luck delivered the Indianapolis Colts their first victory of the season last week.
Blake Bortles hasn't been able to overcome his mistakes for the winless Jacksonville Jaguars.
How the two young quarterbacks play Sunday at Wembley Stadium in London will be critical in a match-up of AFC South rivals that figures to be full of offense.
"It's just been such stupid things that have gone wrong that are easily correctable," Bortles said. "That's why, for me, I can't wait to get another opportunity to go play.
"I can't wait to get an opportunity to reach our expectations and play the kind of football we know we can play as an offense and score the points and move the ball that we know we can."
Bortles' start to the season has been puzzling considering the success he had a year ago.
Although he did lead the league with 18 interceptions, his 35 passing touchdowns tied for second in the NFL behind Tom Brady of New England and set a franchise record as Jacksonville tied with New Orleans for most pass plays of 20 yards or more with 72.
So far this season, the big plays have dried up and Bortles has made too many mistakes.
Through three games, the No. 3 overall pick of the 2014 draft has thrown five touchdowns with six interceptions and lost a fumble.
Bortles twice had opportunities to win games at home on the Jaguars' final drive of the game and failed, turning the ball over on downs against Green Bay in Week 1 and throwing an interception against Baltimore last week.
Jacksonville (0-3) is 26th in the league in offense (317.3 yards per game) and tied for 26th in scoring (18 points per game).
"These first three have all been difficult, but it's part of it," Bortles said. "You don't always start well; you don't always play well. There are 13 games left and a lot of football to go.
"I think any time you lose or any time you under-perform or anytime you had an opportunity and didn't capitalize on it, it's going to sting, and that's part of football."
Bortles' counterpart, Luck, hasn't missed a beat since returning from a rib injury that cost him nine games last season.
Luck again looks like one of the elite quarterbacks in the league with six passing touchdowns and two interceptions while going against Detroit, Denver and San Diego.
The Colts (1-2) were staring at another loss last week against the San Diego Chargers before the No. 1 pick from the 2012 draft found receiver T.Y. Hilton for a 63-yard touchdown with 1:17 remaining in the game.
"He's wired the right way," Colts coach Chuck Pagano said of Luck's ability to recover from bad plays and win games. "We talk all the time about moving on and you can't throw as bad as those plays are and how costly they are at times from a turnover standpoint, especially playing that position.
"Andrew's always been able to put those behind him, make the corrections and go back out and move on. I think in this game no matter what position that you play you have to be able to put good plays behind you as well as bad plays."
A return to form by Luck probably means trouble for the Jaguars. In six career games against them, he is 5-1 (having won his last five) with 12 total touchdowns and three interceptions.
In those five wins, Indianapolis is outscoring Jacksonville by a healthy 23.6 points per game, and Luck is completing 69.2 percent of his passes.
The Colts will likely need something close to Luck's best this week.
Indianapolis has faltered defensively and is 30th in the league, allowing 31.7 points per game. Only New Orleans and Tampa Bay have been worse so far this season.
Another thing to consider is Indianapolis will be playing in London for the first time, while the Jacksonville will be there for the fourth straight season.
Jaguars players who have previously been to London said the first year there can be especially brutal because of how different the trip is than any other on the schedule.
It's doubtful the Colts will allow that to be used as an excuse, but grogginess could be a factor.
"It's been pretty seamless for us and we've been able to focus as coaches and players on the task at hand and that's preparing for the ball game," Pagano said.
---
---