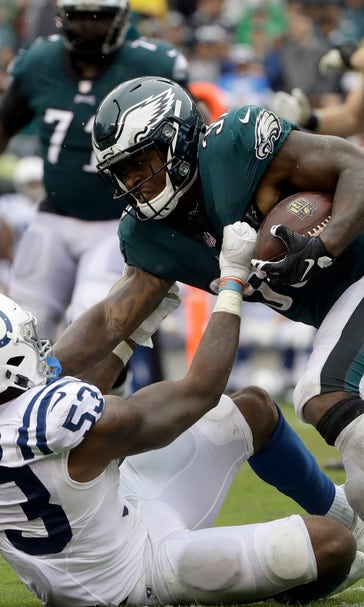 Colts' transition from 3-4 to 4-3 defensive front has been surprisingly smooth
September 25, 2018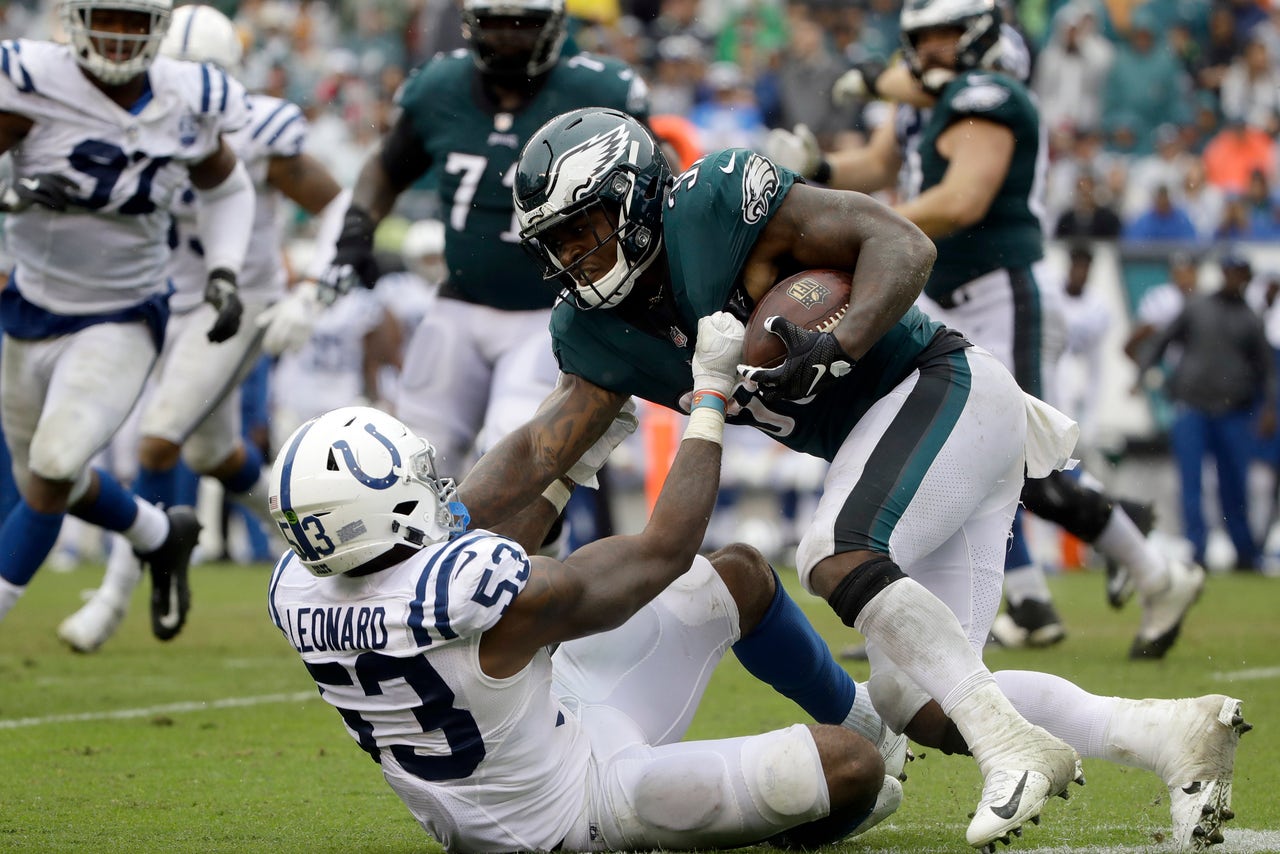 INDIANAPOLIS — The Indianapolis Colts' defense appears to be rounding into form.

Rookie linebacker Darius Leonard leads the league in tackles. Safeties Clayton Geathers and Malik Hooker look healthy. The sacks and turnovers are up, the miscues are down and first-year defensive coordinator Matt Eberflus sees things coming together.

No, it's not a perfect start, but for a defense that has traditionally finished near the bottom of the league, this is progress.

"It's not as clean as it should be in terms of execution," Eberflus said Tuesday. "The alignments are off a little bit and the angles we tackle at have to improve, but you can see the guys understand it (the system) a little better."

Eberflus expected the transition from the previous 3-4 front to the more traditional 4-3 to take time.

But things have gone faster and more smoothly than almost anyone anticipated.

Three weeks into the season, the Indy defense is ranked No. 16 overall and No. 15 against both the run and the pass. Only 12 teams have allowed fewer points than Indy's 63.

With 10 sacks, Indy is almost halfway to last season's 16-game total (25), and only seven teams have more takeaways than the Colts (five).

The biggest beneficiary has been Leonard, a second-round draft pick out of South Carolina State who already has 41 tackles, three sacks, one forced fumble and one fumble recovery as he continues to learn the system.



"Football is football, so I think it's pretty easy," he said. "I think it's really just about just how hard we practice, 24-7. We practice hard."

Leonard isn't the only one thriving in Eberflus' system, the same version made popular by Hall of Fame coach Tony Dungy in Tampa Bay.

The oft-injured Geathers produced a career-high 11 tackles each of the past two weeks. Defensive end Margus Hunt already has a career-high three sacks to go along with 10 tackles — more than he's had in four of his first six NFL seasons.

Hooker, Indy's first-round pick in 2017, is flashing the playmaking ability Indy detected in college as his teammates get in sync.

"I feel like we're in a good spot, but we've still got a lot of work to put in," Hooker said. "I think it's guys buying into the coaching, believing (other) guys are running to the ball and just being physical out there."

Clearly, this is far from a finished product.

While the defense has kept the Colts within striking distance, breakdowns still occur.

In Sunday's 20-16 loss at Super Bowl champion Philadelphia, the defense allowed Carson Wentz to burn nearly 11½ minutes on a fourth-quarter drive that resulted in the go-ahead touchdown. Indy aided the drive with four penalties, including a holding call on defensive end Jabaal Sheard after it appeared Indy had stopped Philadelphia on fourth-and-5 at the Indy 42.

"I think he was just in there and it just happened. He was trying to run a stunt and it just happened," Eberflus said. "We want no foolish penalties. So it comes down to judgment, concentration and self-control. Really, it comes down to those three categories, and we'll get better at it."

The improvements cannot be ignored.

Over the previous three seasons, the Colts allowed 5.7, 6.0 and 5.7 yards per play. Not surprisingly, they missed the playoffs all three seasons.

This year that number is down to 5.3, though Eberflus expects the number to continue to drop as players become more accustomed to their new roles. Eberflus is working with seven new starters and an eighth player, Sheard, who moved from outside linebacker back to defensive end.

There could be more help on the way, too.

Rookie defensive linemen Kemoko Turay showed signs of his pass-rushing potential in Sunday's game, and Tyquan Lewis remains on injured reserve with an injured toe. Both were second-round picks.

But even without those guys making a huge impact so far, Eberflus believes the defense is on schedule.

"One of my mentors in coaching said, 'You get what you emphasize and if you emphasize too much, you don't get anything,'" Eberflus said. "I think if you just hang your hat on a couple things, the rudiments of the game, that's what you'll see on tape. You've got to do a good job of coaching it up."

NOTES: Indy has claimed cornerback Arthur Maulet off waivers from New Orleans and released running back Christine Michael. ... The Colts also signed offensive tackle Rees Odhiambo and cornerback Lenzy Pipkins to the practice squad after releasing offensive tackle Will Holden and cornerback Tarvarus McFadden from the practice squad.


---
---