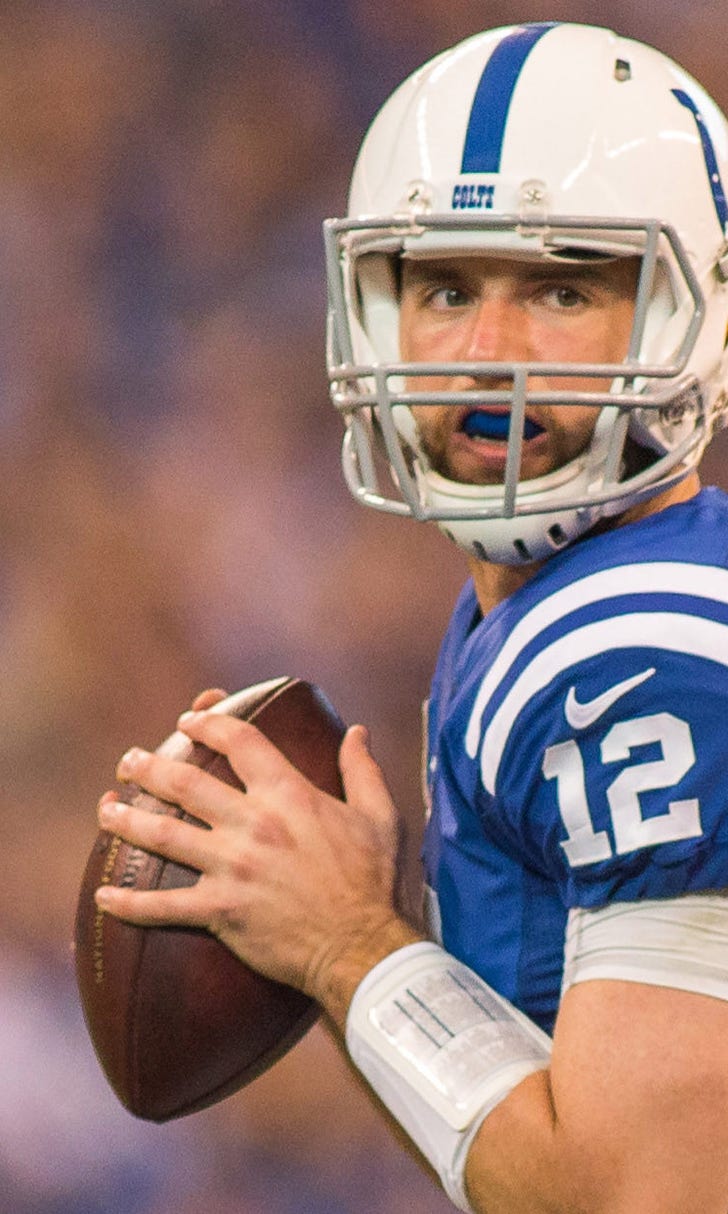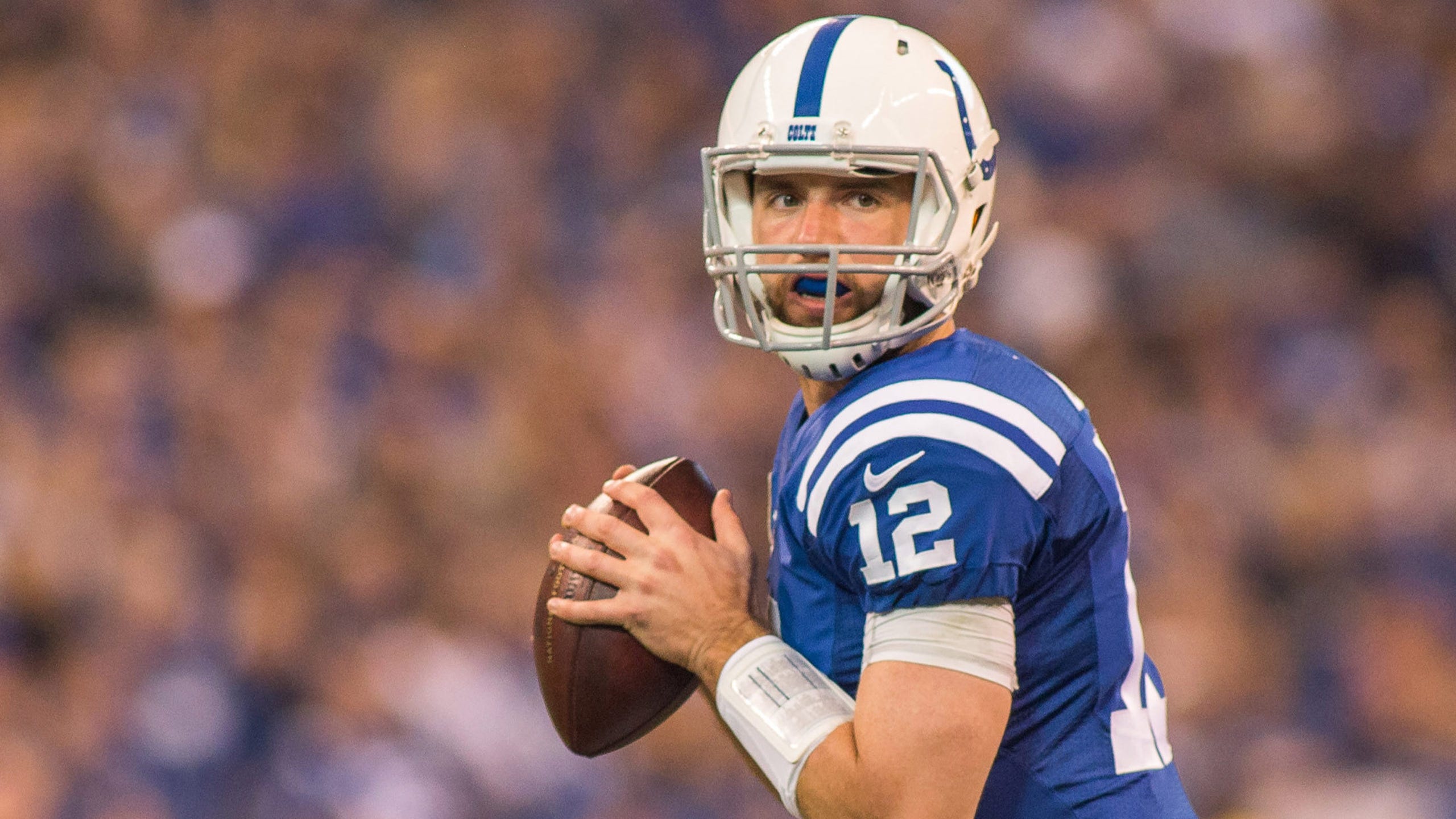 Colts start fast, hang on for 24-17 win over Titans
BY foxsports • November 20, 2016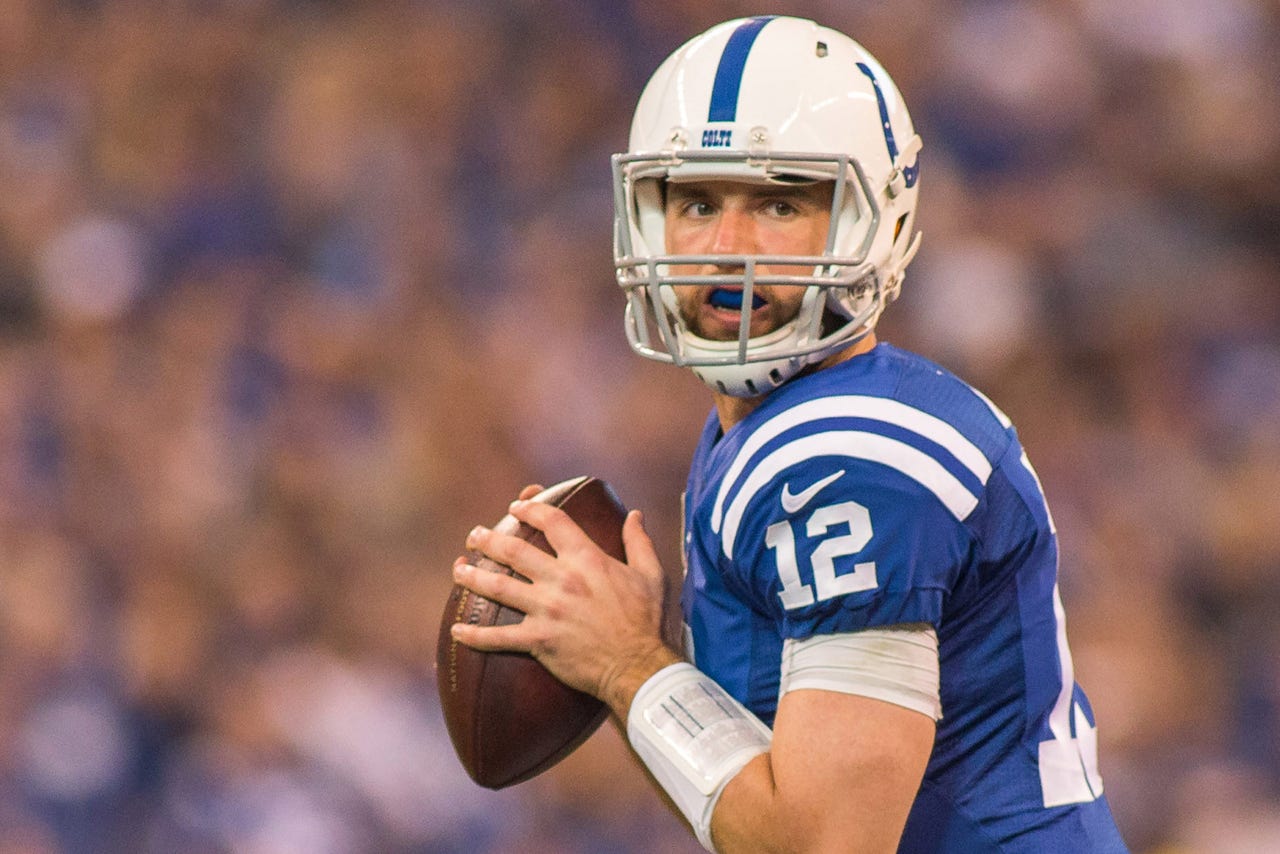 INDIANAPOLIS -- The Indianapolis Colts followed the blueprint to get back into playoff contention.
They started fast and finished strong. They were creative with play-calling and fortunate enough to get a couple of good bounces.
And with the 2006 Super Bowl champs watching every play, these Colts did something to make the old guys proud: Beating Tennessee yet again.
Andrew Luck led the Colts to touchdowns on each of their first three possessions and the defense staved off the Titans' second-half charge for a 24-17 victory on Sunday.
"Love the way the guys responded, loved the way we started the ballgame. We went out and put 21 quick points on the board. The defense was outstanding," coach Chuck Pagano said after Indy moved into second in the AFC South.
The Colts (5-5) have won back-to-back games for the first time all season -- and for the first time they no longer have a losing record.
If Houston loses Monday night at Mexico City, the Colts would be one game out of the division lead and potentially in position to win the title by winning their final two division games in Indy.
The Colts have won 11 straight against Tennessee (5-6) and still have not lost to the Titans at Lucas Oil Stadium, which opened in 2008.
"It's not about the streak, it's not about here. It's not about ... somebody asked me something about their helmets. It's not that," Titans coach Mike Mularkey said. "This was a team that played better than we did today, coached better than we did today."
Even as the script changed.
Luck led usually slow-starting Indy on three straight touchdown drives to open the game.
The second was set up when Frank Gore took the snap, ran left and flipped the ball to Luck who had lined up at receiver. Luck looked up the field and spotted the wide-open Gore for a 49-yard pass play.
Indy made it 21-0 when T.Y. Hilton caught a pass that slipped right through the fingers of Titans cornerback Perrish Cox. Afterward, Cox looked around in dismay.
Tennessee answered with a 3-yard TD pass from Marcus Mariota to DeMarco Murray in the final minute of the first half, a 34-yard TD pass from Mariota to Tajae Sharpe and a 47-yard field goal from Ryan Succop to make it 21-17.
But Adam Vinatieri answered with a 49-yard field goal and the Titans' last gasp ended when Murray was stopped for no gain at the Colts 19-yard line with 2:42 left.
"What a great stop, what a gritty fourth-down stop by the defense to win the game," Luck said.
Luck was 15 of 28 for 262 yards with two touchdowns and one interception, while Hilton finished with five catches for 97 yards.
Mariota was 25 of 38 for 290 yards with two TD passes -- his seventh straight game with more than one, breaking Warren Moon's franchise record.
STREAK BUSTER
Vinatieri's NFL record streak of consecutive field goals ended at 44 when a 42-yarder sailed wide right. While he has been terrific at just about every venue, the window end of Lucas Oil Stadium that has given so many other kickers trouble finally caught up to Vinatieri on Sunday.
MURRAY'S MILESTONES
Murray, the 2014 rushing champion, reached the 1,000-yard mark for the third time in his career -- barely. The NFL's second-leading rusher entering the game ran 20 times for 70 yards to give him exactly 1,000. His streak of consecutive games with a rushing score ended at five, tying Earl Campbell's franchise record.
INJURY REPORT
Tennessee left tackle Taylor Lewan limped off the field with 5:34 to go. Mularkey said Lewan will have an MRI on his left knee Monday. Titans cornerback Brice McCain left in the first half with a leg injury, but returned in the second half and picked off Luck.
THEY SAID IT
Titans: "We were outplayed and we were out-coached until we all settled down and got back into a groove," Mularkey said. "And I give our guys credit. Nobody panicked."
Colts: "If I told you, I'd have to kill you and, uh, that wasn't how we drew it up," Luck said when asked about the name of the trick play he ran with Gore.
UP NEXT
Titans: Visit Chicago next Sunday.
Colts: Host Pittsburgh on Thanksgiving night.
---
---