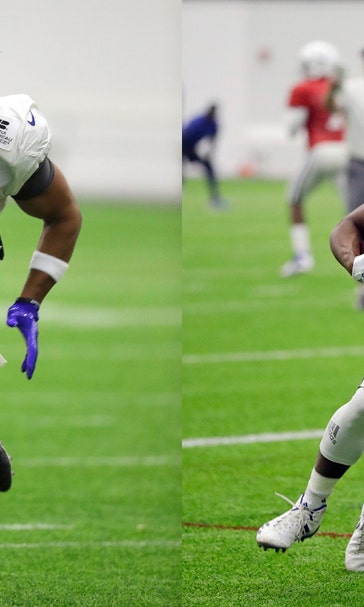 Colts' rookie backs getting baptized by fire with Mack, Turbin and Ferguson injured
August 11, 2018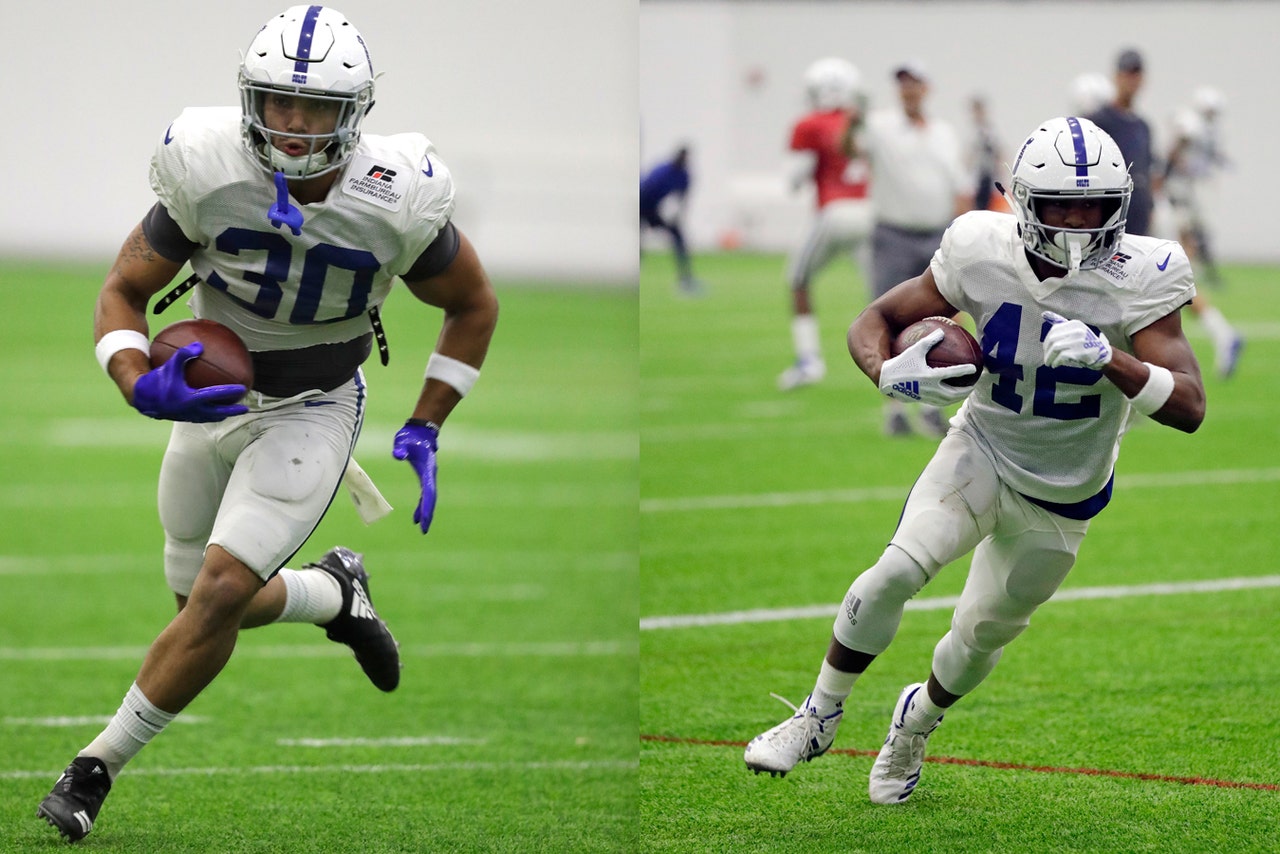 WESTFIELD, Ind. -- Jordan Wilkins figured the days of working in an understaffed backfield ended at rookie minicamp.

A spate of injuries proved him wrong.

When the Indianapolis Colts returned to practice Saturday, the running back took a quick glance around the field and suddenly realized only three other people were around -- rookie Nyheim Hines, veteran Christine Michael and former NFL star Tom Rathman, who now serves as the Indianapolis Colts' running backs coach.

Of course, it's not an ideal work environment, but right now the Colts don't have a choice.

"Rookie mini-camp, it happened real quick and we were struggling through that," Wilkins said, recalling the last time he worked with such a small group of backs. "It kind of sucks that we're back at that point. It is more of a workload, but I'm not worried about that."

Instead, the fifth-round draft pick sees it as an opportunity to show the Colts they found a value pick and a potential workhorse.

He's not the only trying to prove his worth.

Hines, a fourth-round pick, hopes to change the coaches' perception after struggling in the preseason opener. Michael is trying to find a more stable home on his fifth team in six seasons and after missing all of last year with an offseason knee injury.

And, at the moment, it remains unclear whether help may be on the way.

How did the Colts find themselves in such a predicament?

Marlon Mack, the hand-picked successor to Frank Gore, left Thursday's game with a hamstring injury and is listed as week to week. Backup Robert Turbin also left the game with an ankle injury and he, too, is considered week to week. Josh Ferguson, a backup each of the past two seasons, still hasn't returned to practice since hurting his hamstring on the third day of training camp.

Reich said Ferguson could return this week.

"You don't like just having three guys," coach Frank Reich said when asked if Indy needs another body. "But we've got a couple of guys dinged, so we'll have to see how things play out."

Fortunately, Wilkins seems well-suited to carry a big workload.

Listed at 6-foot-1, 216 pounds, he became the fifth player in Ole Miss history to top the 1,000-yard mark with his breakout 2017 season. He averaged 6.5 yards per carry, demonstrated an ability to catch passes out of the backfield and convinced the Colts to take him in the fifth round.

So far, he's outperformed the expectations.

On Thursday, he rushed six times for 21 yards, caught one pass for seven yards and sealed the 19-17 victory by spinning away from a Seattle defender for a three-yard run on third-and-1. Reich called it a winning play Friday, shortly after announcing the injuries to Mack and Turbin.



Hines is a different kind of player. At 5-9, 198 pounds, he possesses sprinter speed and can line up in multiple spots.

Reich, who served as Philadelphia's offensive coordinator last year, envisions Hines playing the same kind of role as Darren Sproles and he has a similar resume.

At North Carolina State, Hines was both a receiver and punt returner and was called into emergency duty as a running back, too.

"My freshmen year I played receiver and we had some redshirt guys and literally all four running backs were hurt except for one, so I had to go play running back and there were two guys in the game," Hines said. "That was a really interesting bowl game for us."

Michael was solid in the Colts' preseason opener and could start next Monday night against Baltimore.

But unless general manager Chris Ballard makes a move or Ferguson gets healthy, these three backs will have to do the Colts' heavy lifting.

"That's the goal to be the starter, but that's up to the coaches and it's out of my control," Wilkins said. "Whatever role I'm given, I'll be excited about and will play to my highest ability."

Notes: The Colts signed defensive end Ryan Delaire and released safety Shamarko Thomas, who was ejected from Thursday's game for an illegal hit. ... Andrew Luck did not participate in Saturday's light workout -- as planned. He is expected to return to the field Sunday. ... Starting safeties Clayton Geathers and Malik Hooker took part in team drills Saturday when the Colts were not in pads. Both are coming off of knee surgery.


---
---