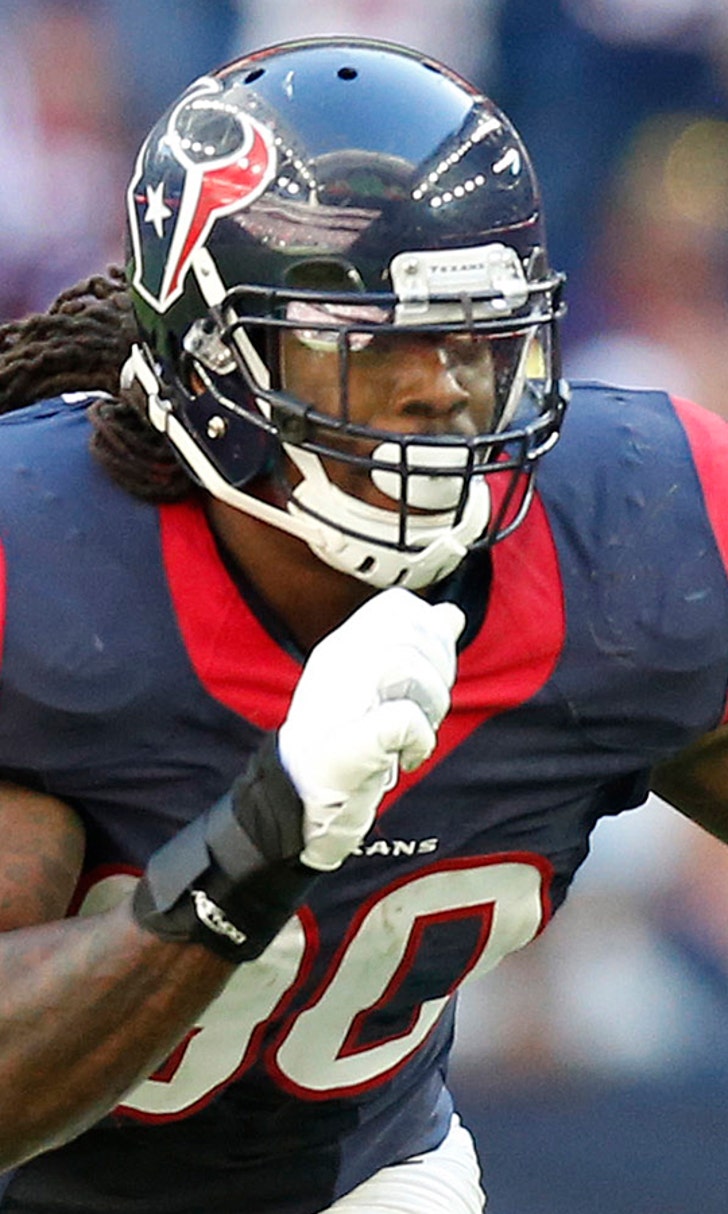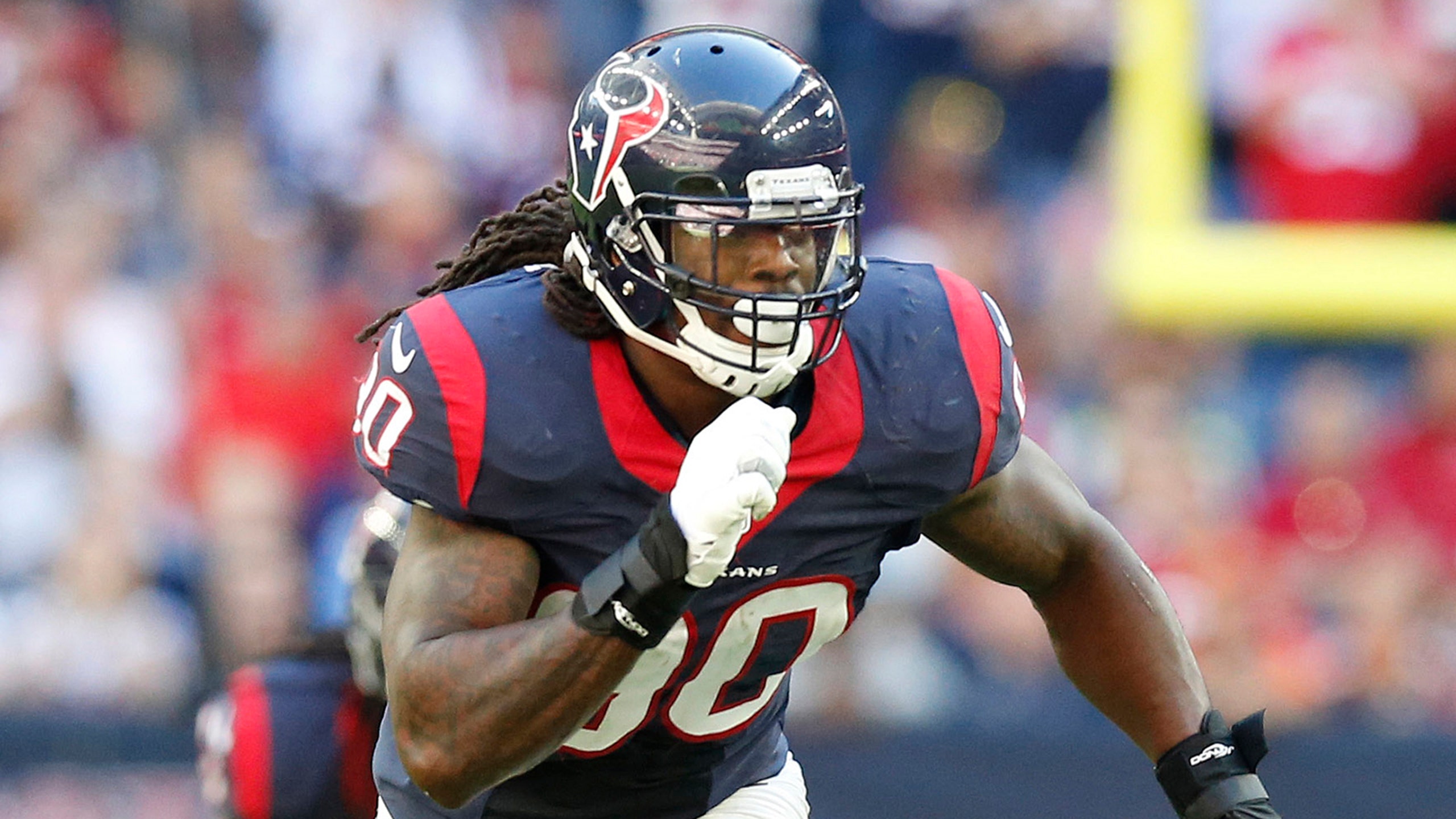 Clowney working to make impact soon for Texans
BY Shawn Ramsey • November 23, 2014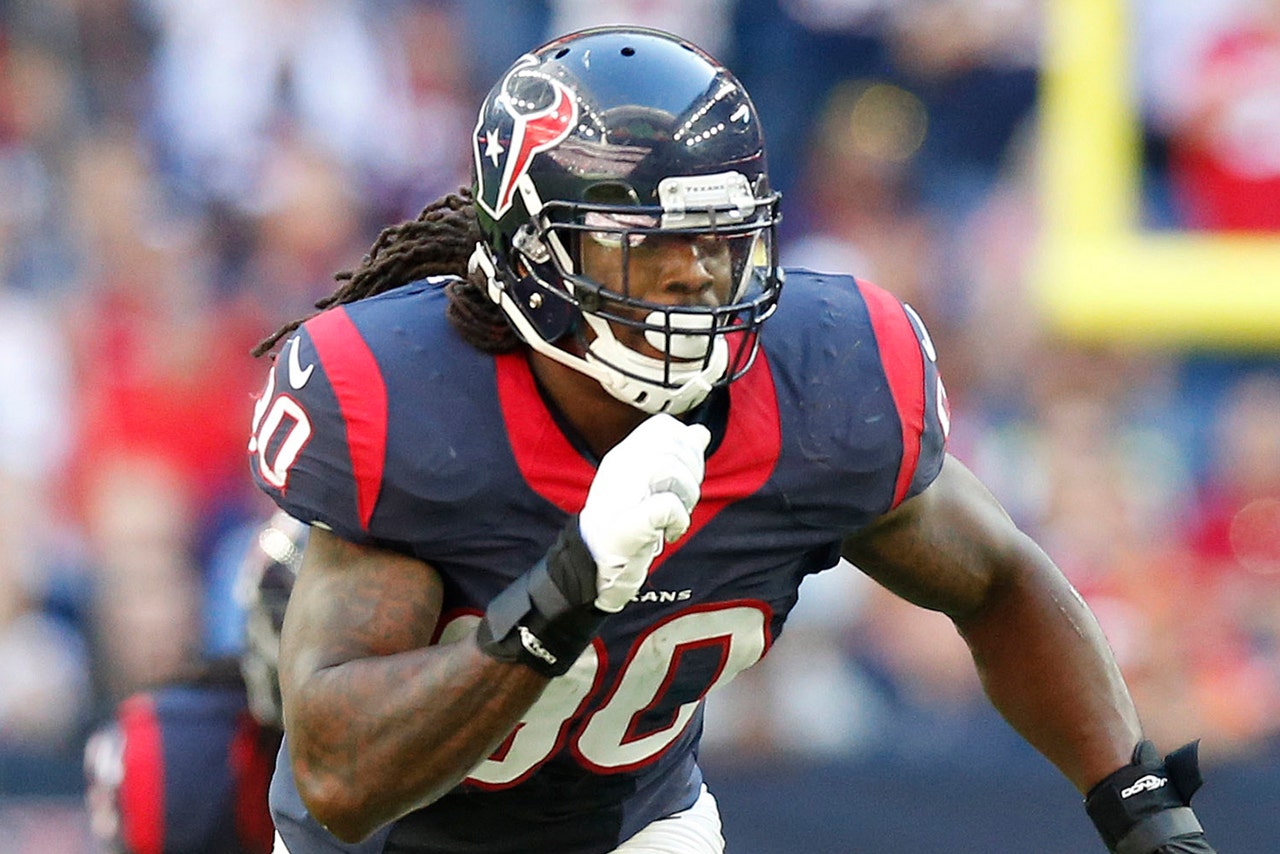 Houston Texans linebacker Jadeveon Clowney played in back-to-back games for the first time this season after appearing in Sunday's game against the Cincinnati Bengals. So far, however, the rookie has yet to make the impact that was expected of him as the No. 1 overall pick.
Clowney has been plagued with injuries this season, most recently undergoing surgery to repair a torn meniscus suffered in Week 1 against the Washington Redskins. He has yet to record a sack in four games played and has just seven combined tackles this season, far from the lofty numbers expected of him.
"I'm just trying to do whatever the team needs me to do: set the edge, try to play football, try to get after the quarterback, and get a win hopefully," Clowney said after the Texans' loss to Cincinnati Sunday.
Clowney, who arguably had the best game of his pro career against the Bengals with three combined tackles, stated after the game he is still held back from doing some of the things he wants to do as a result of the injury.
"Somewhat, somewhat," Clowney said when asked if he playing at the level he wants to be. "Some things are holding me back still, but I'm just out here trying to do what I can do and have fun."
While Clowney isn't quite at 100 percent, the rookie felt the need to come back quickly due the amount of time he missed in his first season as a pro.
"I'm probably one of the guys on here who has missed the most games this season, so I'm just trying to get back out here and get a feel of it," Clowney said. "When it's the first time in the NFL, it's just really about getting a feel for it."
For Clowney, making the adjustment to pro-football life as well as being limited due to injury is just another hurdle for him as he tries to prove he was worthy of being the No. 1 overall pick.
"It's an adjustment," Clowney said on bouncing back from his injury. "You never know if you're going to have an injury or not coming into the league, so when that happened to me it was a setback. I'm just trying to do everything I need to do to get back to where I need to be to help the team out."
Follow Shawn Ramsey on Twitter: @ShawnPRamsey
---
---