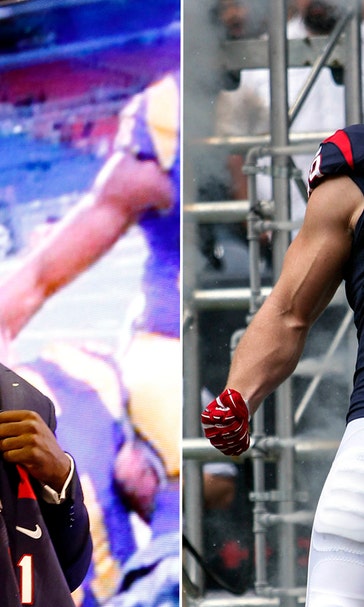 Clowney, Watt ready to team up on Texans' defense
BY Shawn Ramsey • May 9, 2014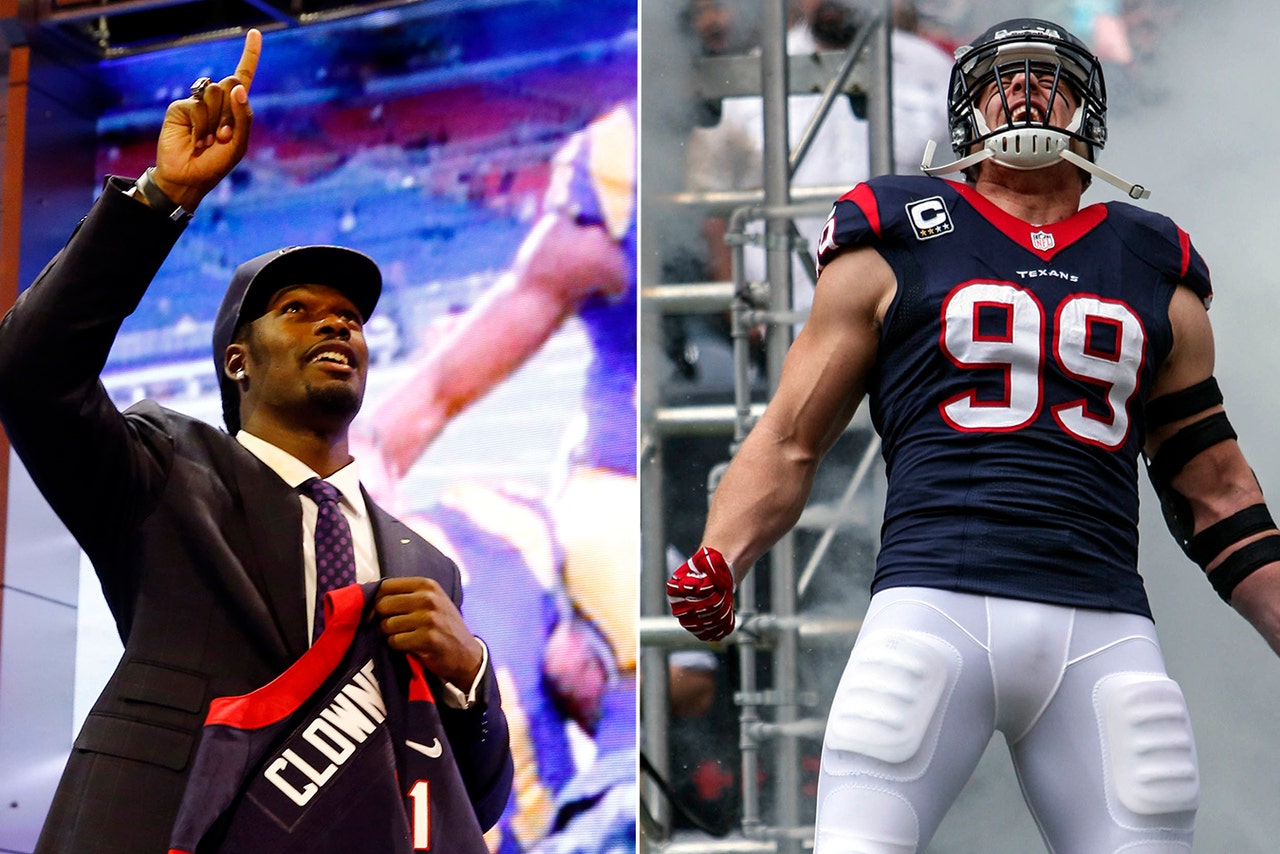 Quarterbacks beware.
Jadeveon Clowney is coming to Houston and is expected to line up opposite of Pro-Bowl defensive end J.J. Watt, instantly making the Texans' defensive front one of the most feared in the NFL.
Opting to take the best overall player in the draft over a much-needed quarterback, the Texans made Clowney the third first-overall pick in team history on Thursday night.
"I've been dreaming about this my whole life. I'm so excited to be drafted by the Texans," Clowney told the Houston Chronicle. "I can't wait to get to H-town. A lot of people have doubted me. I've been proving people wrong throughout my life. A lot of people said I wouldn't be anything growing up, and now look at me."
"He says he's going to stay on my butt when I get there," Clowney said according to Houston Texans website. "He told me he's going to give me every piece of knowledge to help me improve my game. He's going to show me like a mentor or big brother to me and I told him I appreciate that and I'm looking forward to working with him."
After admiring Watt from afar during his time in South Carolina, Clowney is eager to get to work with the former Defensive Player of the Year.  
"I've been watching him since I was in college and to get to play beside him is going to make it even better for me, help me improve my game to where I want to be, take my game to the next level and I'm just looking forward to getting that knowledge from him," Clowney told the Associated Press.
Clowney's arrival will give Watt a chance to see an increase in his already impressive stats with some of the pressure from opposing offensive lines coming off him to guard the newest Texan.
"I used to think if I ever got to play with J.J. I'd get a lot of sacks because he gets double-teamed all the time. That would take a lot of pressure off me. Hopefully, I can take a lot of pressure off him," Clowney said.
The Texans were still reportedly open to trading the pick as the draft began, but none of the offers were able to entice the team to give up on the opportunity to select Clowney.
"We always felt very confident in the selection, so we were very bullish in what we were asking for," general manager Rick Smith said.
Now with Clowney in the mix, Houston is gearing up for day two of the NFL Draft on Friday, where it is expected to draft it's quarterback of the future, possibly with top pick of the second round.
Fresno State's Derek Carr, younger brother of the Texans' first-ever draft pick David Carr, is the consensus highest-rated quarterback remaining on the draft board. Houston also reportedly has LSU's Zach Mettenberger, Alabama's AJ McCarron, Pittburgh's Tom Savage and Eastern Illinois' Jimmy Garoppolo on its radar as well.
---