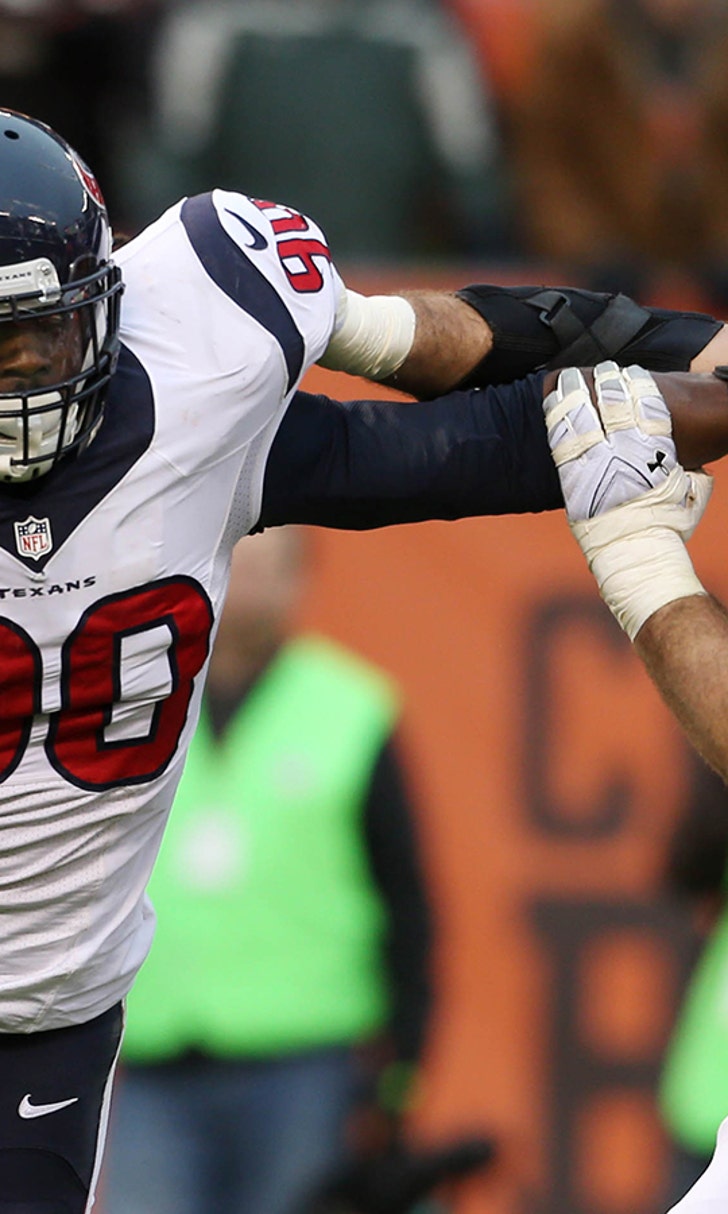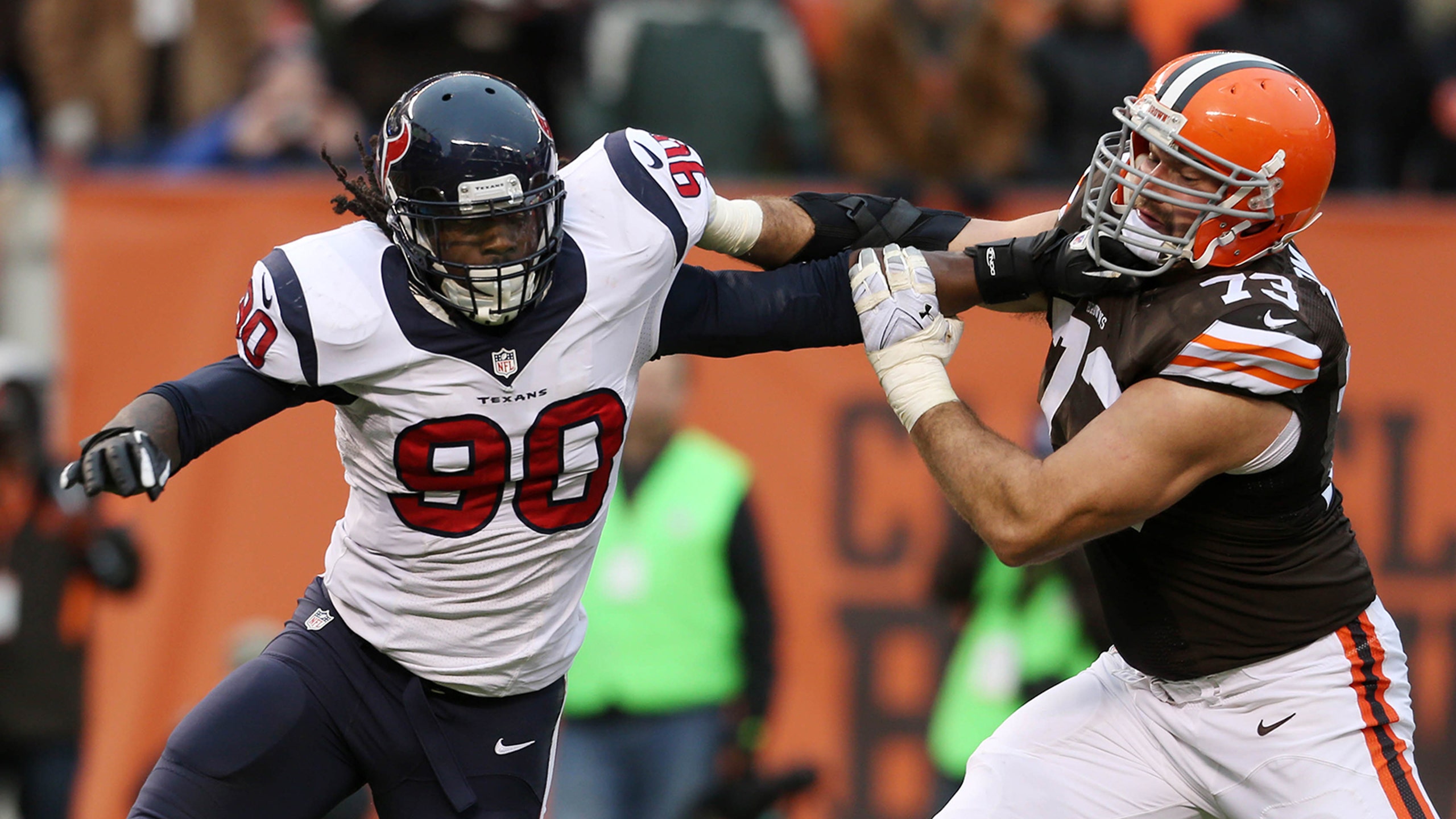 Clowney 'felt great' in return to action against Cleveland
BY Shawn Ramsey • November 17, 2014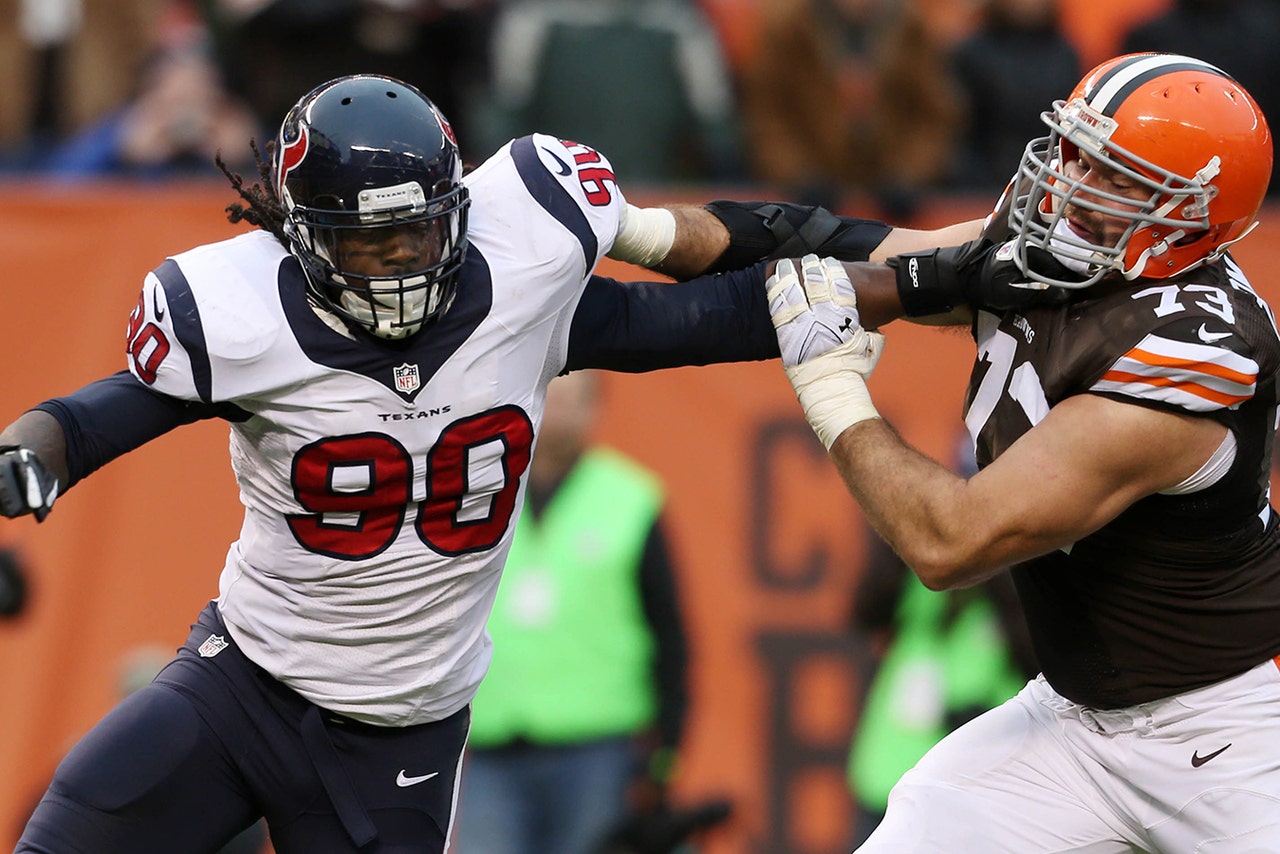 If no one had mentioned it, you probably wouldn't have noticed Houston Texans rookie Jadeveon Clowney returned to action for the team's 23-7 win over Cleveland Browns.
He didn't have a bad game by any means with two tackles, including one for a loss, but his impact wasn't quite felt on the field (perhaps due to his fellow defensive-mate J.J. Watt dominating on both sides of the ball).
"I felt great. I moved around like I wanted to," Clowney told the Houston Chronicle. "I could have been better but I felt better than I did against Tennessee. I had a lot more confidence in my knee."
While individually Clowney wasn't a force, he was a part of a defense that held three Browns running backs to 58 yards on 24 carries, his one tackle for a loss resulted in a loss of nine yards by former Texan Ben Tate.
Clowney returned from the knee injury he suffered in Week 1 against the Washington Redskins to face the Tennessee Titans in Week 8, however he sat in Week 9 as the Texans faced the Philadelphia Eagles due to an illness.
Follow Shawn Ramsey on Twitter: @ShawnPRamsey
---
---