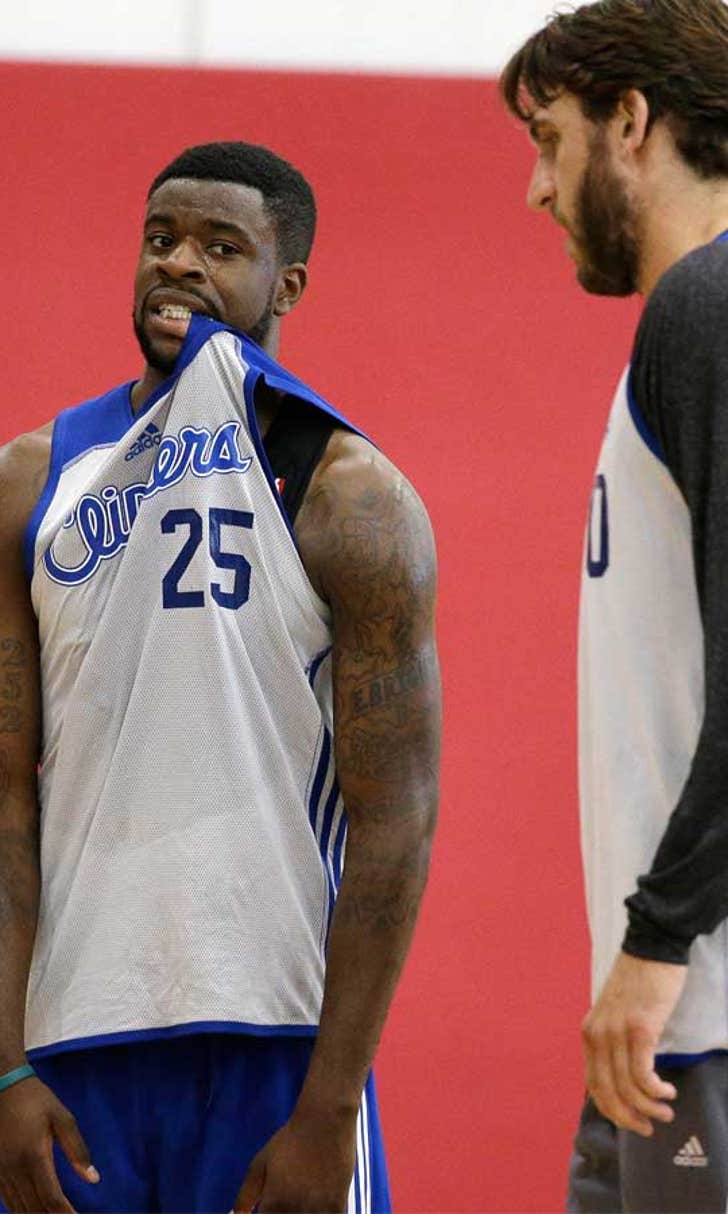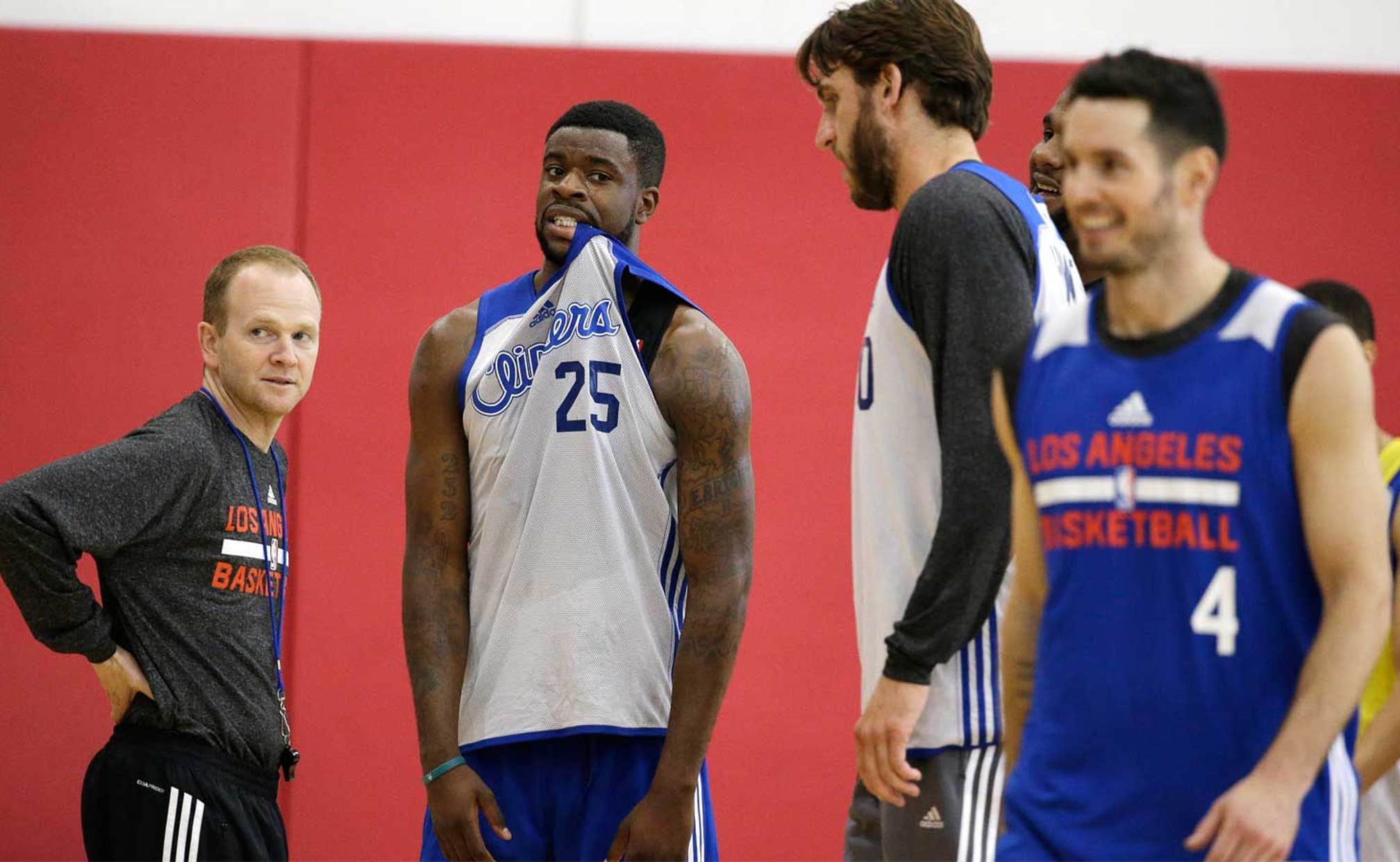 Clippers wrap up training camp in Las Vegas
BY foxsports • October 5, 2014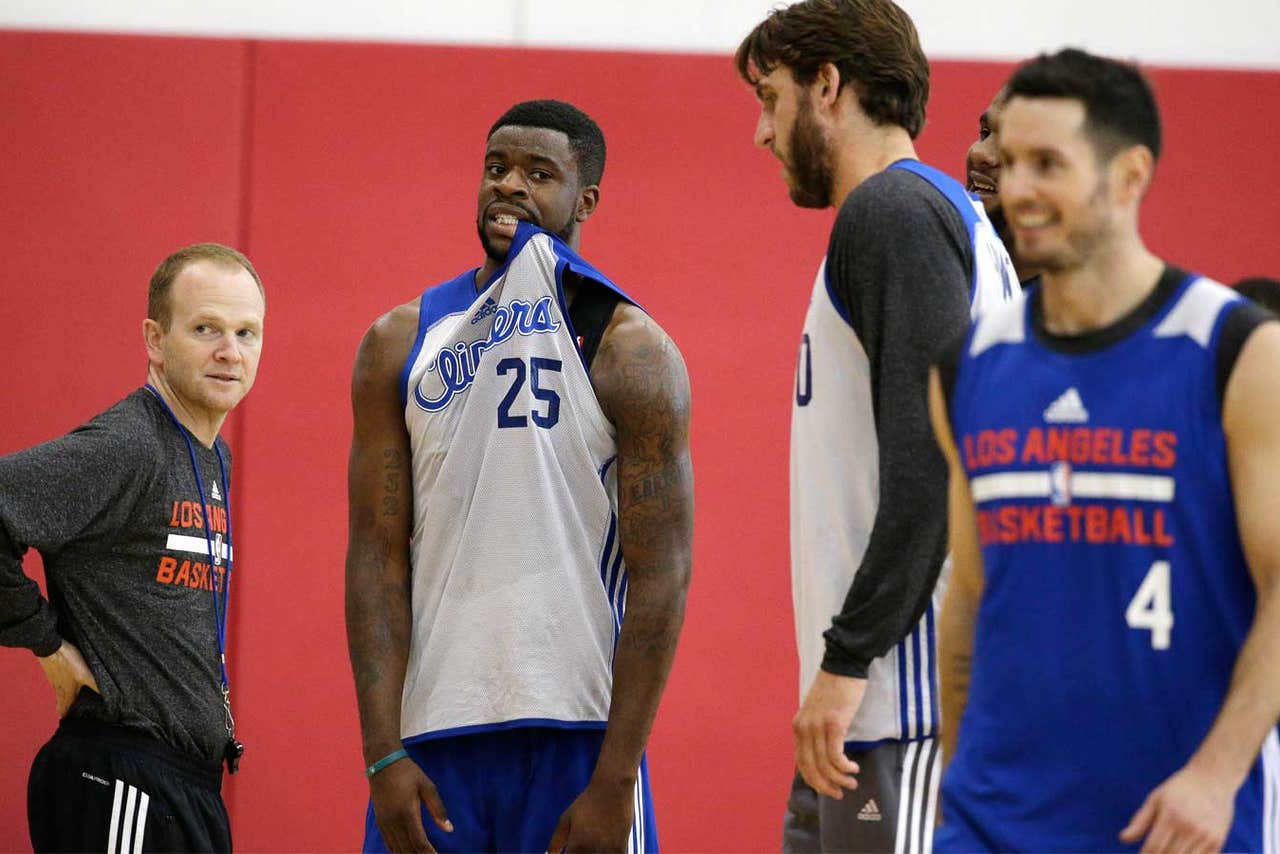 LAS VEGAS (AP) -- The Los Angeles Clippers concluded their five-day training camp at UNLV on Saturday, and they won't have much of a break after returning home.
The Clippers open their preseason schedule Tuesday night at Staples Center against the Golden State Warriors, the team they eliminated in the first round of last season's NBA playoffs.
"You can always use more time, but that's the way it goes," forward Blake Griffin said after Saturday's final workout in Las Vegas. "It's kind of a good test to see where we're at, even though preseason is fickle. Sometimes guys aren't playing, some guys aren't playing as hard, but it's good to switch it up and go against someone else for a change."
Coach Doc Rivers, starting his second season as Clippers coach after nine seasons with the Boston Celtics, said he was pleased with the decision to train in Las Vegas. Players had a chance to bond with each other, and all of them resisted the temptations that can be found along the Strip.
"From what I hear, most of the guys went out to team dinners three or four nights," Rivers said. "This is a great town to do that in. And more importantly, our guys had self-control. They were all fresh in the mornings."
On the court, Rivers said he was generally content with his team's progress, although he conceded there is still work to do.
"We got out of the camp what we wanted," he said. "I thought our team improved. We played together, and that was the No. 1 key. I honestly didn't think our execution was very good, the end-of-game stuff, throughout camp, but I thought we got better."
The team's new acquisitions, 7-foot-1 center Spencer Hawes and point guard Jordan Farmar, are becoming more comfortable with the second unit. Rivers has already seen that both give the Clippers a new dimension, Hawes with his outside shooting and Farmar as a point guard who can score.
"With Spencer, you realize you can do a lot of things you couldn't do last year, and that's nice to have," Rivers said. "Jordan is a dynamic shooter even though he's a point guard. We realized as camp went on that we can run stuff for him without the ball. That makes us really dangerous."
Hawes, signed as a free agent in July after playing last season in Philadelphia, said the training camp allowed him to learn more about his new teammates.
"It's always a challenge when you're with a new group, trying to figure out what they like, what you like, and trying to make it work together," he said. "But these are guys you've played against for a while, so I think we know each other's game pretty well."
---
---