Clippers won't surpass Lakers until they start winning titles
BY foxsports • January 6, 2015
Who's the best NBA team in Los Angeles?
That depends on the criteria. If you judge by championships, that's the Lakers with 16. The Clippers have none.
If you're judging by the current state of affairs, that's a landslide in favor of the Clippers, who have won nine of the last 10 meetings and eight consecutive during that streak.
The Clippers are a playoff team, and the Lakers aren't. The Clippers have almost as many wins (23) as the Lakers do losses (24).
"Honestly, I could care less about beating the Lakers," Clippers center DeAndre Jordan said. "If we're worried about beating the Lakers, then we're in trouble. We're not trying to just beat them. We've got 28 other teams beside the Lakers we've got to beat. We can't worry about beating them. I don't really care about that. At all."
It's not that the Clippers don't want to beat the Lakers, it's that they have plenty of struggles to work out on their own without putting too much stock in a city rivalry.
The Clippers have bigger fish to fry in the Western Conference if they're to get past the second round of the playoffs. They fell to sixth place in the Western Conference after Monday's home loss to Atlanta, 107-98.
Other than Jamal Crawford, the Clippers' bench has provided little relief. Defense is problematic. After Monday's loss, Chris Paul said: "defensively, we have no presence right now." The Clippers are feasting on teams with a below .500 record and are 7-9 against opponents with a winning record at the time they played.
Those are more pressing issues for the Clippers than dwelling on championship banners.
"Those 16 championships are something you can never take away from them as a team," Blake Griffin said. "Kobe's got his (five) championships. He's had an unbelievable career there. You take a look at the rest of the roster, take a look at who's been there … It's not like we go out and carry this history, not making the playoffs and all those things because we haven't been there. We're working on our past. The Lakers have a great franchise … right now we're worried about right now."
Kobe Bryant missed the Lakers game against Portland on Monday to rest, but he's scheduled to play Wednesday in a Clippers home game at Staples Center.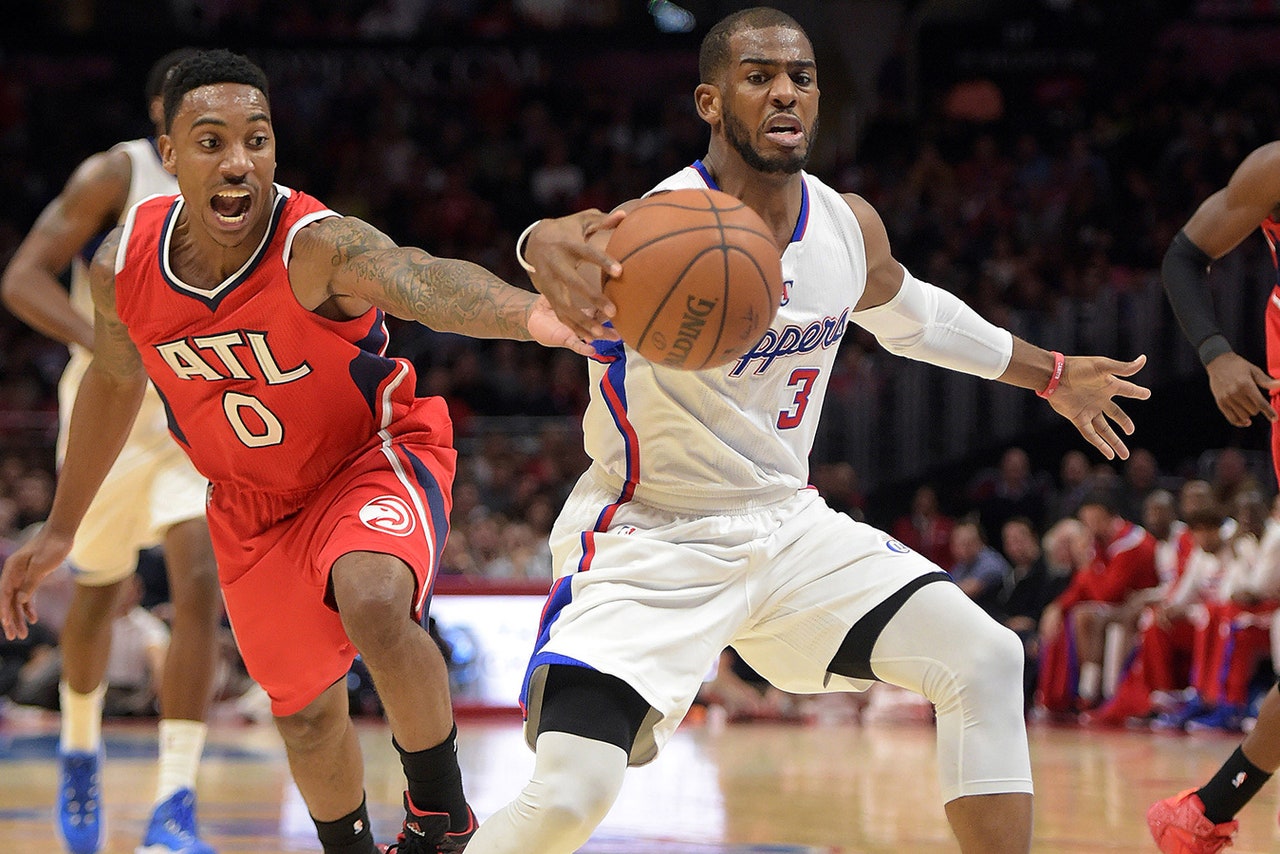 Paul on Clippers loss to Hawks: 'We've got to get better all around'
Bryant has won five championships, as he recently pointed out to a heckling fan by counting on all five fingers and nodding with his head.  
"They're right. We have zero titles," Doc Rivers said. "They have 16 or (11) in this city (five were in Minneapolis). Our job is to win the title, not because of the Lakers. Our job is to win a title because we're the Clippers, and we want to win a title as the Clippers. That's it. We're not going to catch them in the next 13 years or 16 years, for sure. It's going to be hard to do that. They have a head start. One helluva head start right now."
Rivers, pressed by a reporter about the Lakers continually playing the championship card, said: "They do have their history, and you know what? They should celebrate it. They can talk about it. That doesn't bother me at all. They do it a lot in Boston. They do it probably in Dallas, I don't know about Dallas with football, but somewhere."
And until the Clippers win their first NBA title, this debate will rage on and on.
---
---