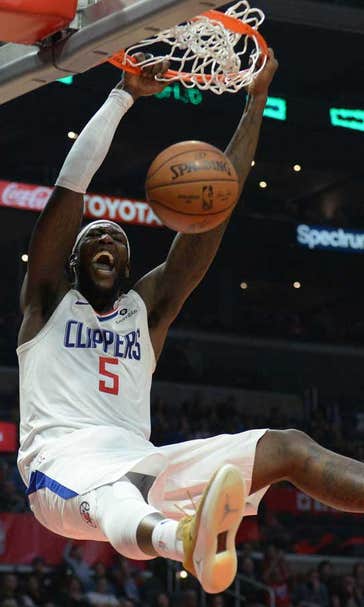 Clippers look to dominate the boards again vs Suns
December 10, 2018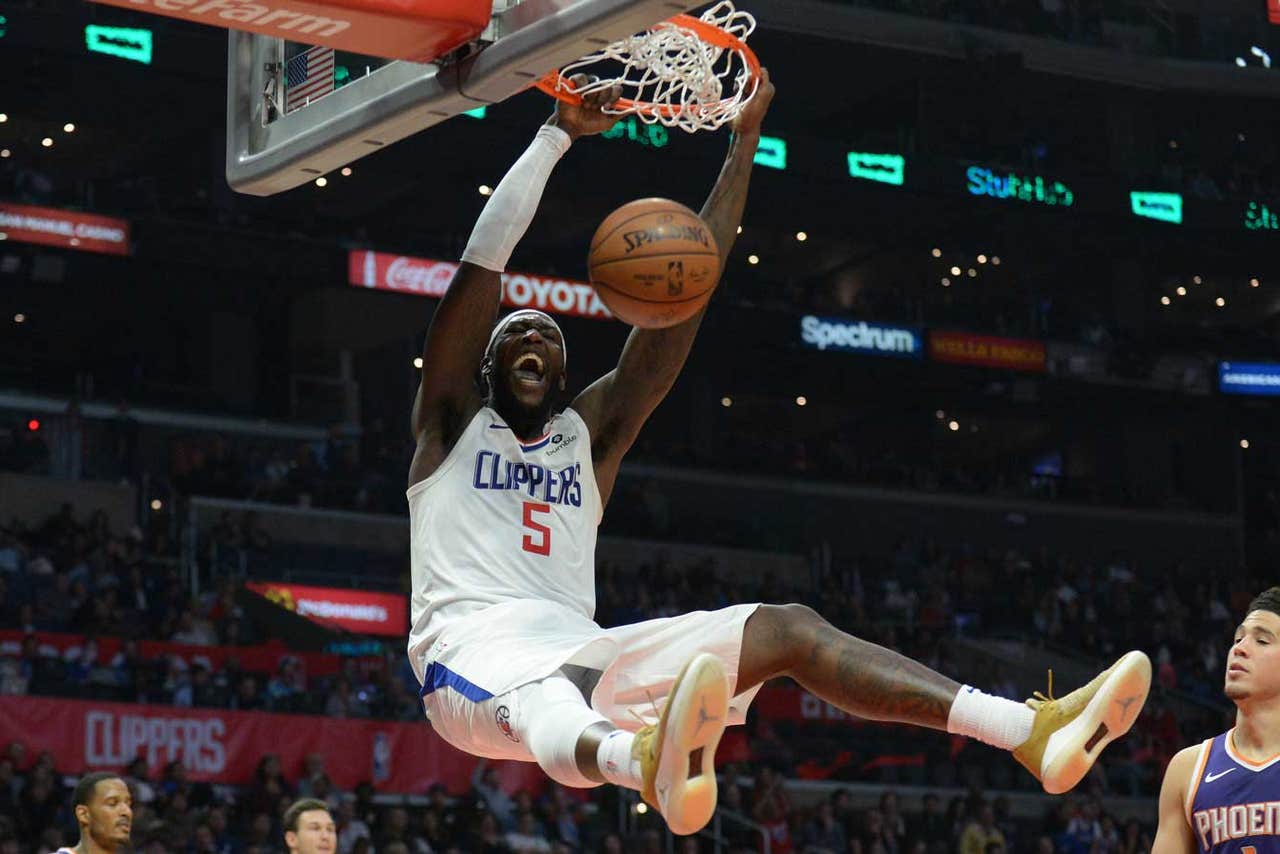 PHOENIX -- The Los Angeles Clippers had their way with the Phoenix Suns when it mattered most in their previous meeting this season, dominating the paint while pulling away to a 16-point victory almost two weeks ago.

Consider it part of the education of Suns center Deandre Ayton, the 7-foot piece of their future.




And although the Clippers are in a mini-skid, having lost their last two and three of their last five since stopping the Suns 115-99 on Nov. 28, the Suns have been going through much worse heading into Monday's game.

Phoenix (4-22) has lost eight in a row, 11 of 12 and is off to the worst start in franchise history.

The Clippers dominated the boards in the previous meeting in Los Angeles, rolling up a 56-34 rebounding edge.

How dominant?

Forwards Danilo Gallinari and Tobias Harris and center Boban Marjanovic all had double-doubles, and 6-foot-8 Montrezl Harrell played so well inside that Ayton mistook him for a player several inches taller. Ayton had a season-low four points with nine rebounds in that game.

The No. 1 pick in the 2018 draft, Ayton is averaging 15.8 points and 10.1 rebounds while shooting 59.5 percent from the field. But he been tested physically on the defensive end, and questions have arisen about his energy level.




"It's been challenging, obviously," Suns coach Igor Kokoskov told reporters.

"We put a lot of pressure on him. Expectations are high. It's not easy to carry and be a big part of any franchise in the NBA, and he's realizing how difficult it is to be that guy.

Ayton was removed four minutes into a 122-105 loss to Sacramento last Tuesday, although he was back in the lineup shortly, and he and did not start a 108-86 loss at Portland because of a stomach ailment. The Suns had nine points in the first quarter of each game.

"Every night you have to bring it," Kokoskov said. "You have to accept the challenge. It's not just guarding your man and your matchup but it's also carrying the whole team. The season is going to be a roller coaster. We understand that. But we always want to push him and ask for more."

"I guess I didn't step it up," Ayton told reporters after the Sacramento game.

Ayton had 16 points and 11 rebounds in his return to the lineup in a 115-98 loss to Miami on Friday.

"I have to be more aggressive," he told reporters.

The Clippers had scoring issues of their own in a 121-98 loss to Miami on Saturday, a day after the Heat handled the Suns.

Los Angeles was outscored 30-8 in the fourth quarter, when the Heat used a 27-2 run that drew a pair of technical fouls from Clippers coach Doc Rivers. Miami had a 58-48 rebounding edge despite playing without center Hassan Whiteside for the second game in a row.

"We played poorly," Rivers told reporters afterward. "It (technical) wasn't why we lost the game. We didn't play very well."

The Suns have continued to experiment with the starting lineup and the rotation in the absence of Booker and T.J. Warren. Booker has missed four of the last five games with a hamstring strain and Warren has missed five in row with a right ankle injury.

Warren is expected to play while Booker will sit.

Ayton, however, may sit after missing practice on Sunday with flu-like symptoms.

Suns rookie De'Anthony Melton made his first start at point guard in the loss to Miami on Friday, and reserve shooting guard Troy Daniels played a season-high 32 minutes.

Melton, obtained with Ryan Anderson from Houston in the Marquese Chriss trade, and had 12 points, four assists and four turnovers in 25 minutes against Miami. Daniels, a 3-point specialist, had a season-high 18 points and made 6-of-10 three-point attempts.

Settling on a backcourt partner for Booker has been a work in progress. Isaiah Canaan started 15 games at point before he was waived two weeks ago and rookie Elie Okobo also has made three starts. Booker stared as the nominal point six times just before his injury, with rookie Mikal Bridges as the two.

Through it all, veteran Jamal Crawford also has been used as a facilitator while teaming with Booker down the stretch. Melton drew the start ahead of Okobo against Miami.

"They both have to be ready," Kokoskov said. "We don't have a point guard. We have a "two" starting at point guard. That's how we play. That's our team, and both of them understand that."


---
---