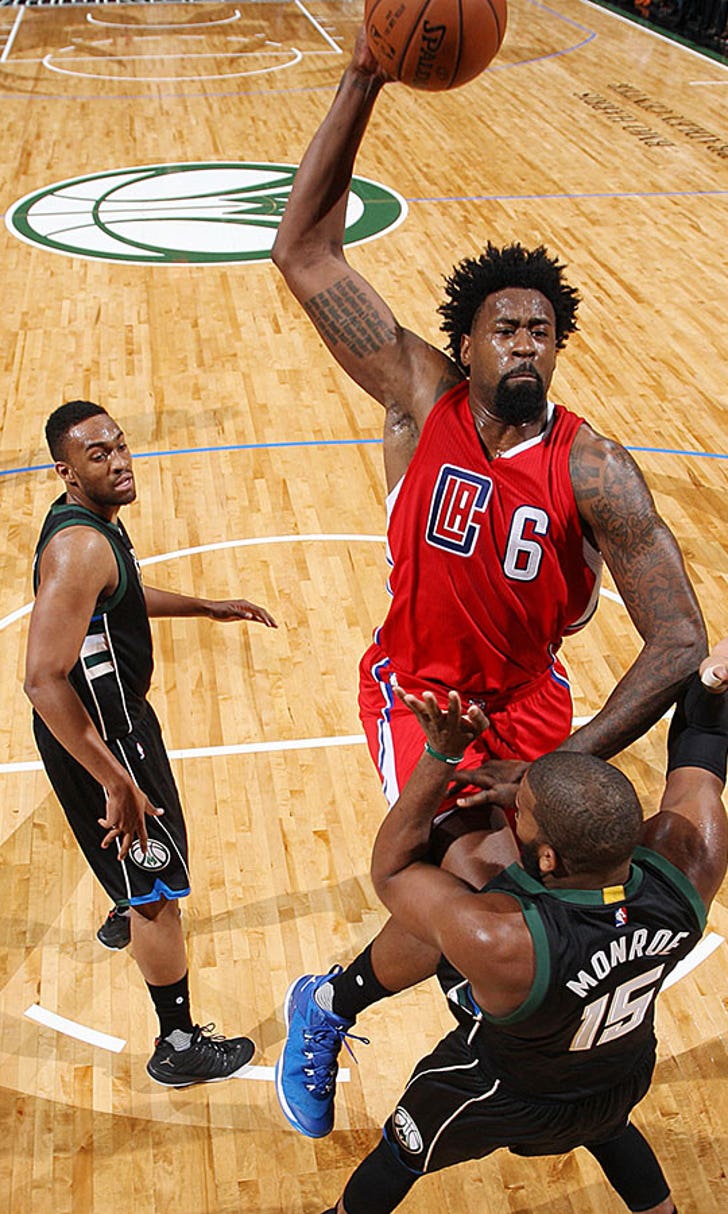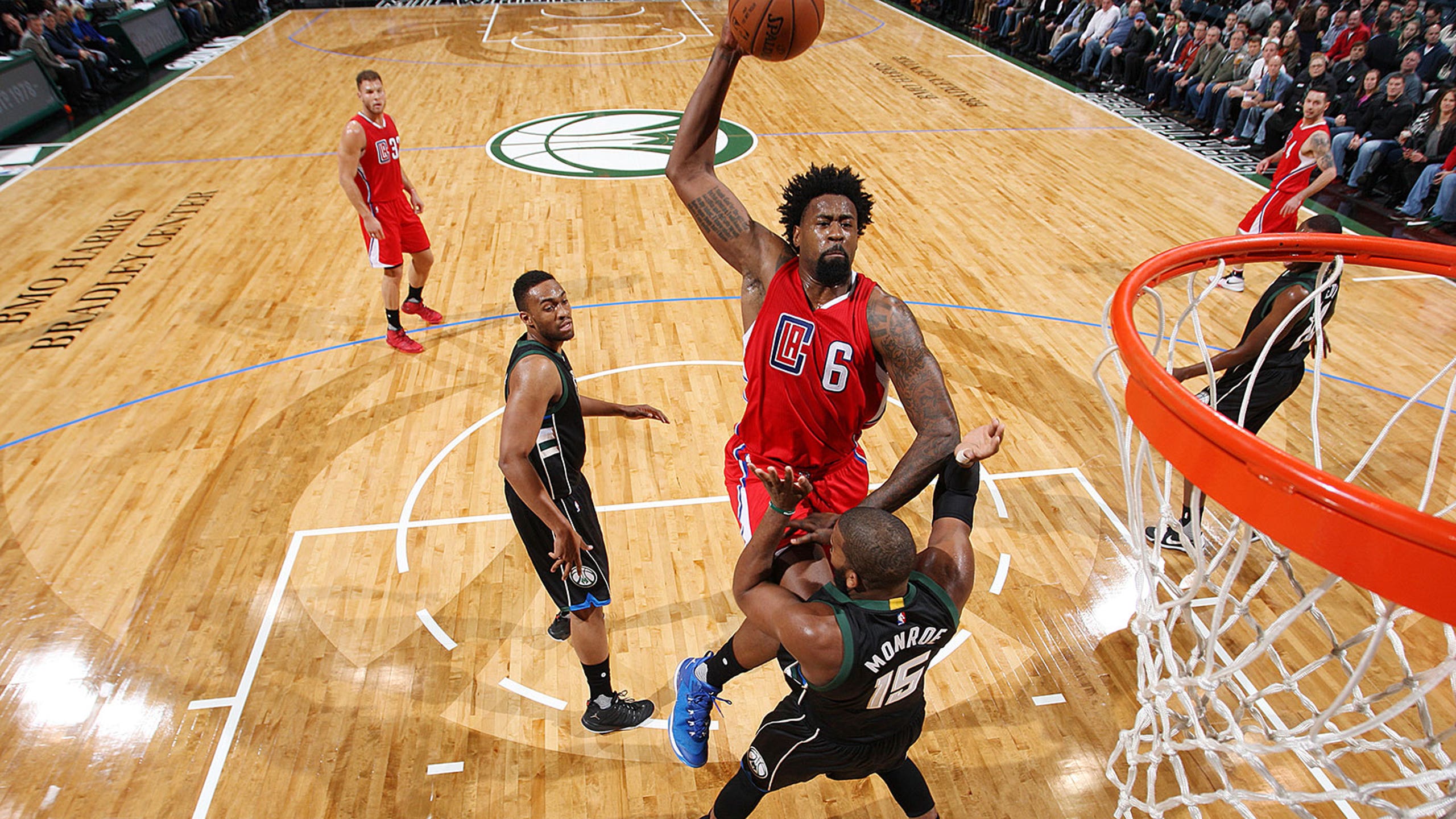 Clippers host Hornets, seek 8th consecutive win
BY foxsports • January 8, 2016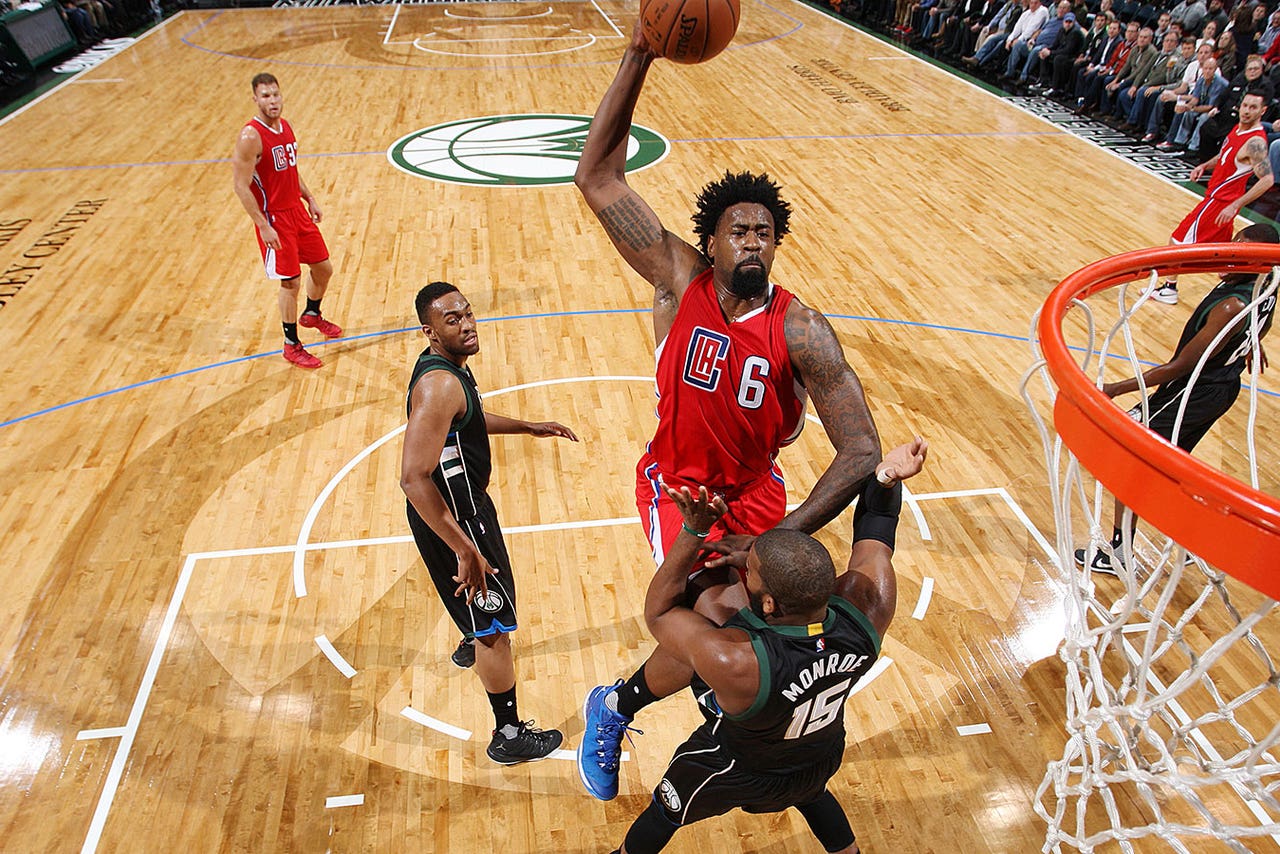 The last matchup between the Charlotte Hornets and Los Angeles Clippers was just the beginning of the former's decline while proving to be the middle of the latter's surge.
The next one Saturday could give the Clippers their longest winning streak in more than a year while extending the visiting Hornets' season-high skid.
Los Angeles (23-13) carried a three-game winning streak into a Dec. 30 matchup at Charlotte and held off the Hornets 122-117 for a third straight win in this series and ninth in the last 10 meetings.
The Clippers then closed a 5-0 road trip before beating Philadelphia 130-99 on Saturday and Portland 109-98 on the road Wednesday for a seven-game winning streak. Another against Charlotte would give Los Angeles its longest run since winning nine in a row Nov. 24-Dec. 10, 2014.
And most of it has come without Blake Griffin, Los Angeles' leading scorer at 23.2 points per game and second-best rebounder at 8.7. The five-time All-Star has missed the last six games with a partially torn left quadriceps tendon and is unlikely to return until next weekend.
The Clippers have fared just fine without him, averaging 112.2 points on 50.2 percent shooting while posting season-high point totals against the 76ers and Hornets. Smaller lineups have spaced the floor and Los Angeles has turned away from most of its set pieces - which mostly involve Griffin.
"We're just trying to make do and stay afloat until our big fella comes back," point guard Chris Paul told the team's official website. "What it can do is prepare us for games Blake might get into foul trouble. And what it does right now is it gives other guys confidence, so when Blake does come back, guys still have a rhythm."
J.J. Redick has averaged 20.0 points since Griffin's departure - scoring 26 against Charlotte - while making 21 of 34 3-pointers. Paul has put up 17.7 points and 12.3 assists per game, and DeAndre Jordan has averaged 14.8 points, 14.3 rebounds and 2.3 blocks.
Paul has averaged 11.1 assists in his last 15 games and has double-digit assists in 13 of 17 career matchups against Charlotte.
Six of Los Angeles' wins during its streak came away from home, and the Clippers now open a five-game stint at Staples Center - where they have won six of eight overall and five in a row in this series.
Charlotte (17-18) has lost its last six road contests, three during a five-game skid which started against Los Angeles. Opponents are averaging 111.4 points during the drought, and Golden State and Phoenix combined to shoot 50.3 percent in a pair of losses to open a four-game trip this week.
Phoenix had lost nine consecutive games before beating the Hornets 111-102 on Wednesday. The Suns made 19 of 33 3-pointers, two away from matching a record for a Charlotte opponent.
"Too many errors in the defensive end," said guard Kemba Walker, who has averaged 27.3 points in his last six games and scored 29 against the Clippers. "Not controlling the basketball and letting guys get to the paint. That kind of hurt us all game."
Injuries continue to plague the Hornets. While Michael Kidd-Gilchrist, Al Jefferson and Aaron Harrison have missed extended time, Nicolas Batum, Jeremy Lin, P.J. Hairston, Cody Zeller and Spencer Hawes have sat out a handful of games. Kidd-Gilchrist and Jefferson are a long way from returning, and Batum - second on the team with 16.3 points per game - is questionable for Saturday.
---
---