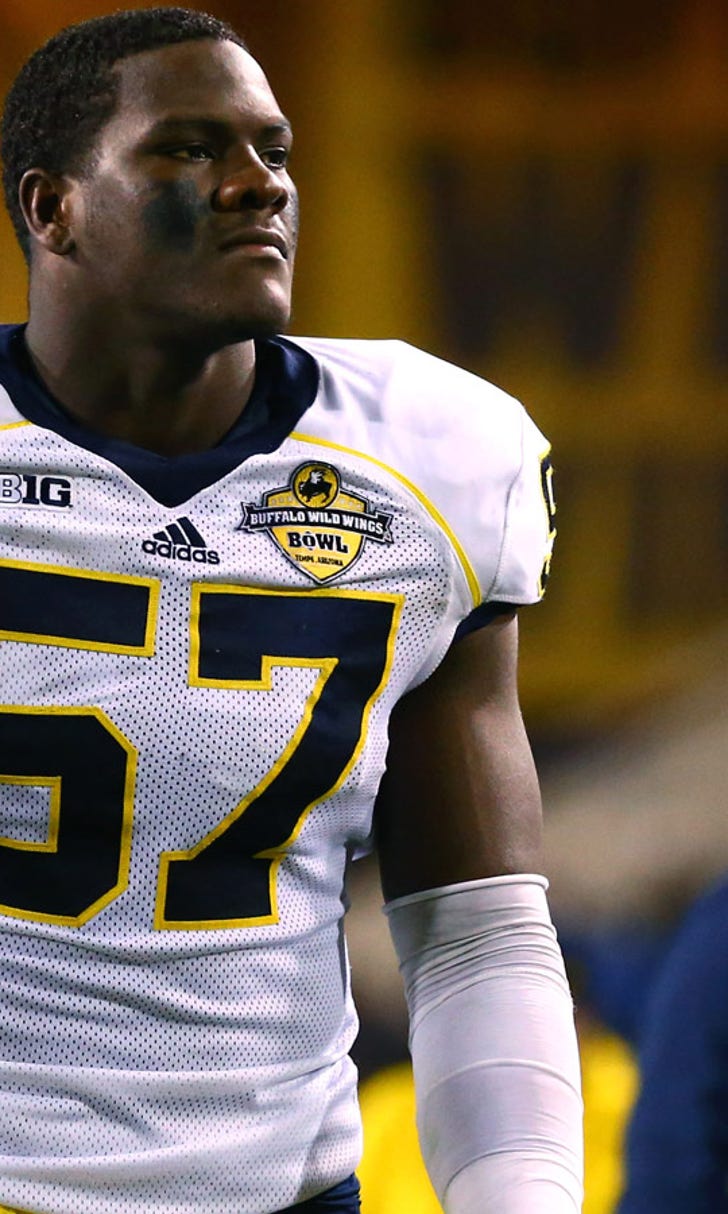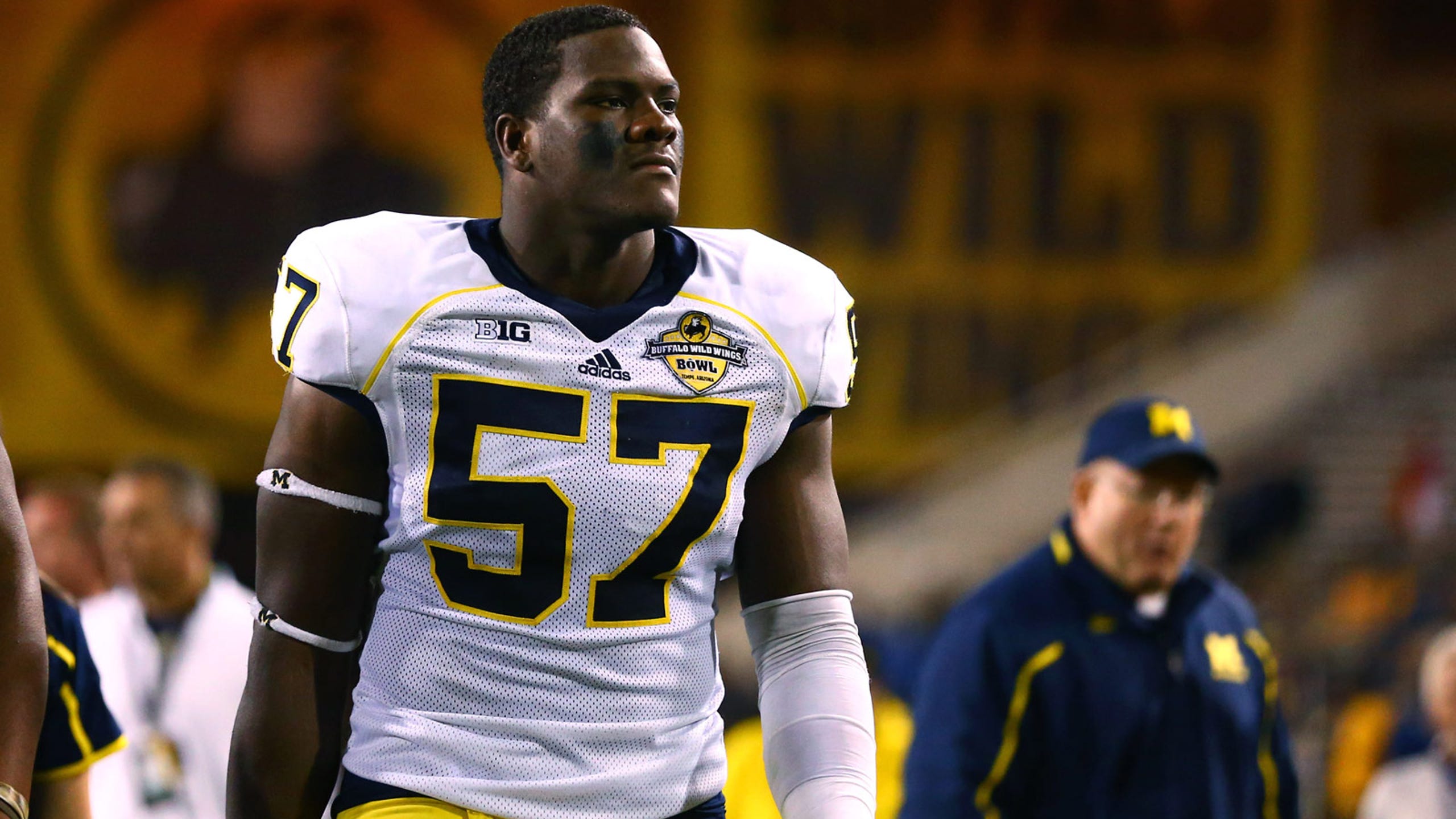 Cleveland native booted by Michigan after arrest
BY foxsports • November 17, 2014
Senior defensive end Frank Clark has been dismissed from the Michigan football program following his arrest in Sandusky, Ohio on domestic violence charges.
Clark, a graduate of Cleveland Glenville High School, had 4.5 sacks on the season and 11 in his career.
Clark, 21, was charged with one count of misdemeanor domestic violence and one count of assault stemming from an alleged fight with his girlfriend inside a Sandusky hotel room. Perkins Police were called around 10:30 p.m., after the Sandusky Register reported someone in a neighboring room called the front desk, explaining actions inside Clark's room "sounded like a head was being bounced off the wall."
The caller also saw and reported three small children running from the room, with one supposedly saying, "Frank is killing our sister."
"This is a tragic situation," Michigan coach Brady Hoke said in a statement announcing Clark's dismissal. "Our student-athletes will be held accountable when their actions fail to meet the standard we have at Michigan. There is a legal process that will occur and we respect that process."
Clark entered a not guilty plea Monday morning in Sandusky Municipal Court. Bond was set at $3,000, and he was later released.
---