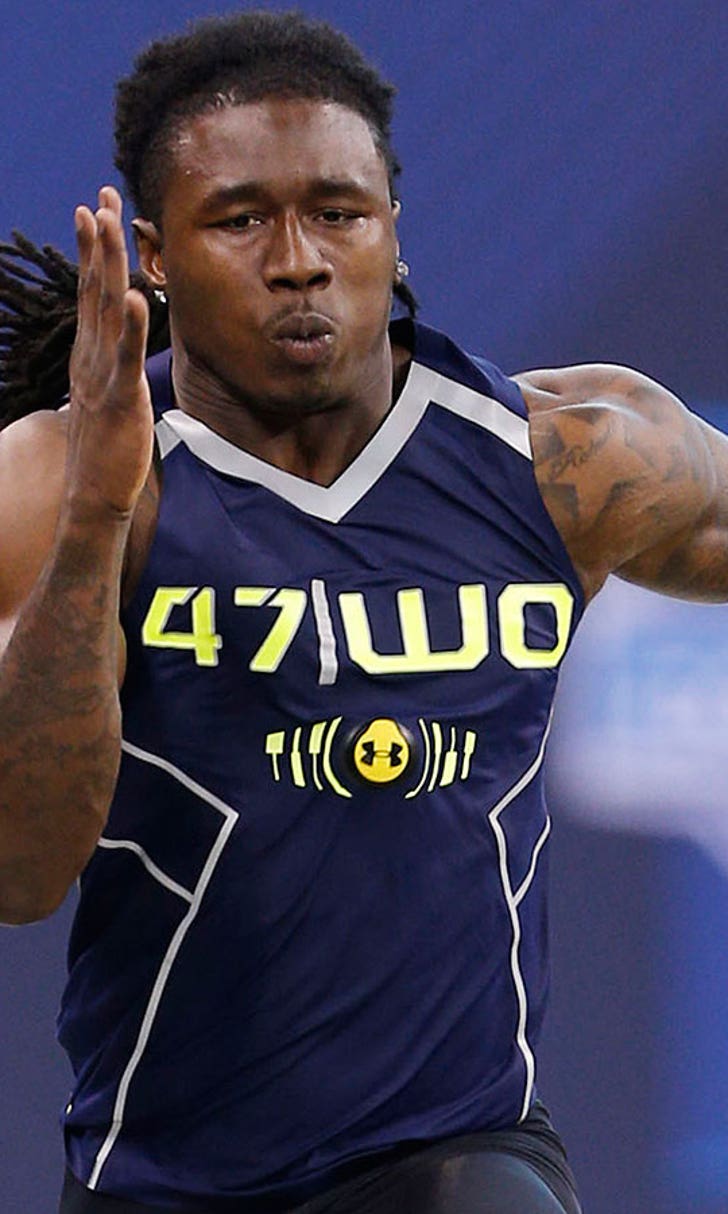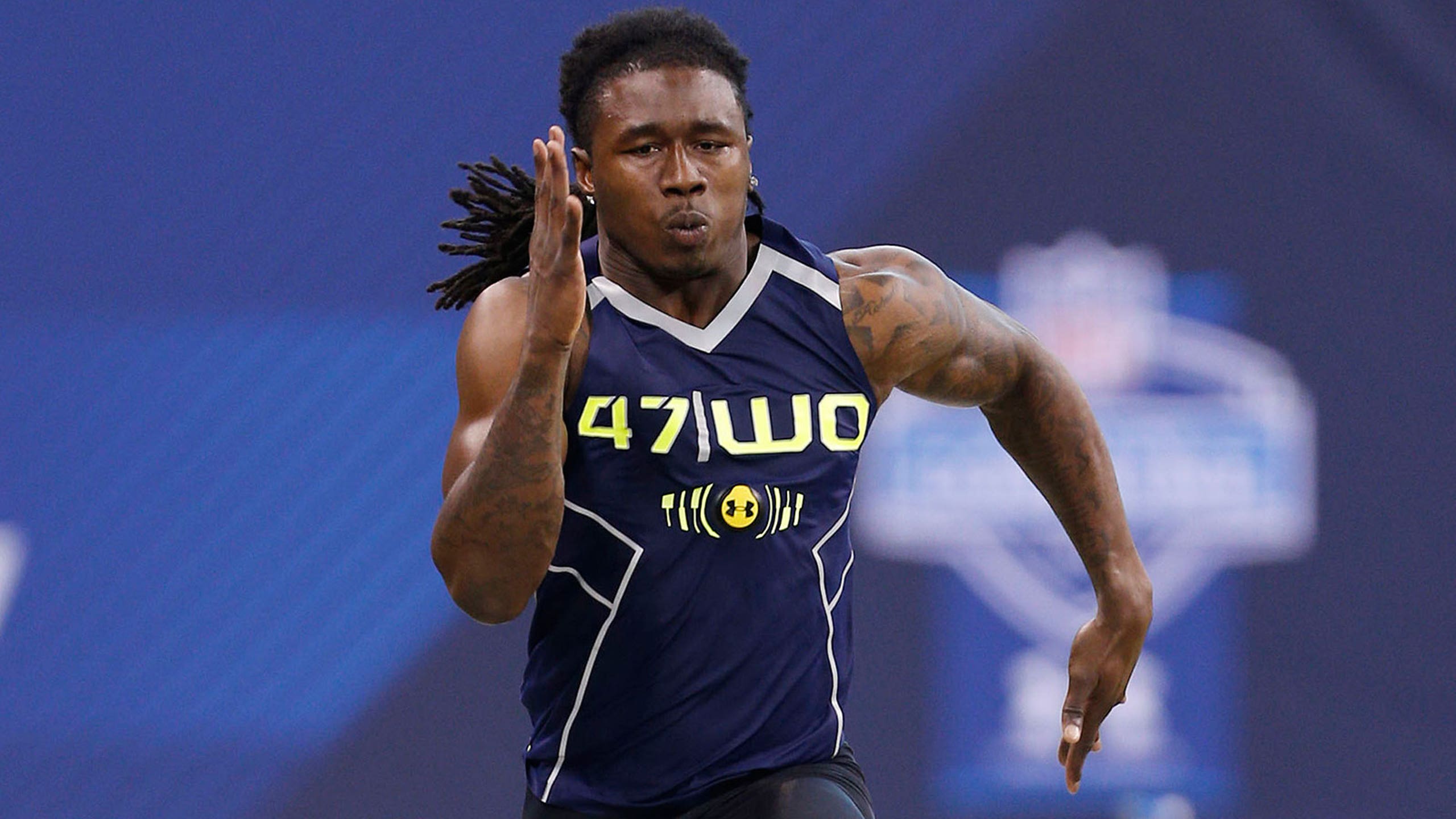 Clemson's Sammy Watkins fits Lions' need at receiver
BY foxsports • February 23, 2014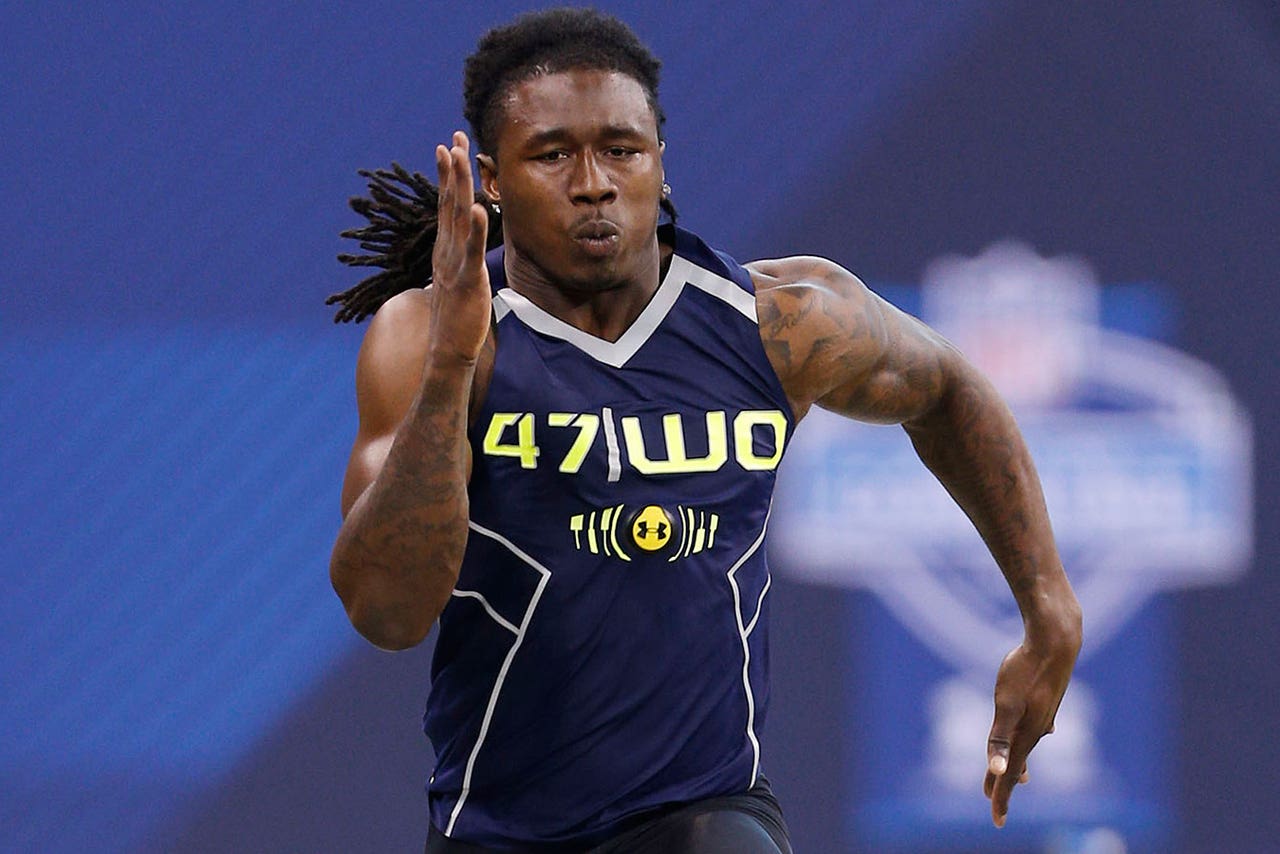 The Detroit Lions needed to add a high-end receiver to complement Calvin Johnson even before releasing Nate Burleson.
Without Burleson, that area of need has taken on a new meaning this offseason.
The Lions could look to add a top free agent or use the No. 10 pick overall in the NFL Draft to fill what's become a major void in recent years.
The more weapons they add for Matthew Stafford, the more likelihood that he returns to his franchise-quarterback status next season.
"We want guys that if for whatever reason -- Calvin's getting doubled or he's not playing in a particular game -- that a guy can go out and make plays by himself," Lions general manager Martin Mayhew said. "That was one of our things last year. When Calvin was injured, we struggled offensively a lot of times.
"We're going to be looking for a receiver who can win one-on-one matchups and can make plays down the field."
The Lions got a peak at their draft options Sunday, when the receivers took the stage at the NFL Combine in Indianapolis.
Clemson's Sammy Watkins didn't run as fast as some expected, but he remains the class of this year's group.
Watkins was officially timed in 4.43 seconds in the 40-yard dash, tied for the seventh-best among the wideouts.
"He's still quick and explosive," NFL Network analyst Mike Mayock said. "I thought he'd be a 4.35, 4.37 guy. To me, he's 4.35 on tape all day long."
Former Dallas Cowboys receiver Michael Irvin added during the NFL Network telecast: "He looks much faster. He snatches the ball with strong hands like Dez Bryant. That's a combination that will give fits to a lot of defensive backs in the National Football League."
Watkins -- who measured in at 6-foot-1, 211 pounds -- would fit in perfectly with the Lions, giving them a major threat on the opposite side of the field from Megatron.
The problem, however, is that he appears to be too good for nine teams to pass up in front of Detroit. The Lions could have to trade up to get him.
Otherwise, the only hope is that there's a serious early run on quarterbacks, offensive tackles and pass-rushers -- the so-called top "value" positions -- that results in Watkins somehow sliding down a few notches.
The fact he didn't run quite as well as projected also could work in Detroit's favor.
Maybe.
"Watkins is a special player," Mayock said. "I usually don't get too excited about wide receivers in the top-10, but this kid is different. He's physically explosive. He's got great hands. He's got good size. He's got very good speed.
"What I really, really like about this kid is, he's got some toughness. He'll go over the middle. He'll physically beat press coverage. He high-points the ball. He's got a little attitude about him. He blocks people. You can see him getting pissed off during games, and going after corners and safeties and linebackers.
"He's got an attitude like he wants to be the best player there is. When you combine that with his physical ability, I think it's awesome."
If Watkins is indeed off the board, the Lions have to decide whether there's another receiver worthy of being selected that early.
Based on the projections of most draft analysts, there appear to be only two only legitimate options that early: Texas A&M's Mike Evans and USC's Marqise Lee.
Evans is particuarly attractive because of his size (6-foot-5, 231 pounds), long reach and jumping ability (37-inch vertical leap). He ran the 40 in 4.53 seconds.
"He's done well on everything," Mayock said after watching Evans' combine performance. "He's checking off all the boxes. I think he's a top-15 pick in today's NFL.
"The ball never gets anywhere near his body. He's an all-hands catcher. To me, he's Vincent Jackson (a three-time Pro Bowl receiver now with the Tampa Bay Buccaneers). Every time I put the tape on, that's who I think of."
Evans, who was also a standout basketball player, played only one year of football in high school and then left college after three years, one of which he was redshirted.
"He's got great hands," Mayock said. "I think the one thing he has to learn is, he's got to become a better route-runner. Because of his quarterback (Johnny Manziel) and style of play at Texas A&M, most of his catches were verticals, back-shoulder fades and wide-receiver screens.
"At the next level, that's great and can get him production early, but he's going to have to learn to run routes. That's part of any young wide receiver, but it's specifically for a kid that hasn't learned a whole lot because he hasn't played a whole lot."
Lee (6-foot, 192 pounds), who also left college with one year of eligibility remaining, was hampered by a knee injury last season that limited his production. He was clocked Sunday at 4.52 seconds in the 40, which was slower than expected.
"He put up big numbers in the jumps (vertical jump and broad jump) just to show you how athletic he is," NFL Network analyst Charles Davis said.
If Watkins isn't available and Evans and Lee aren't viewed as value picks at No. 10, the Lions will have to fix the receiver problem either through free agency or later in the draft.
It's considered a deep draft at the position. Mayock said he believes there are 10-15 receivers who can "make an immediate impact."
Others who left a good impression at the combine include Oregon State's Brandin Cooks (5-10, 189 pounds), who ran the fastest 40-yard dash in 4.33 seconds, and LSU's Odell Beckham Jr. (5-11, 198). Florida State's Kelvin Benjamin (6-5, 240) is another option because of his size.
EXTRA POINTS
At 4.42 seconds, Saginaw Valley State's Jeff Janis ran the fifth-fastest 40 among the receivers, a particularly impressive showing for a 6-3, 219-pound small-college player.
"He's big and fast," Mayock said.
So much so that NFL teams are going to have to take a much closer look at Janis between now and the draft beginning on May 8.
--- Michigan receiver Jeremy Gallon was timed in 4.49 seconds in the 40 while Michigan State's Bennie Fowler ran a 4.52.
---