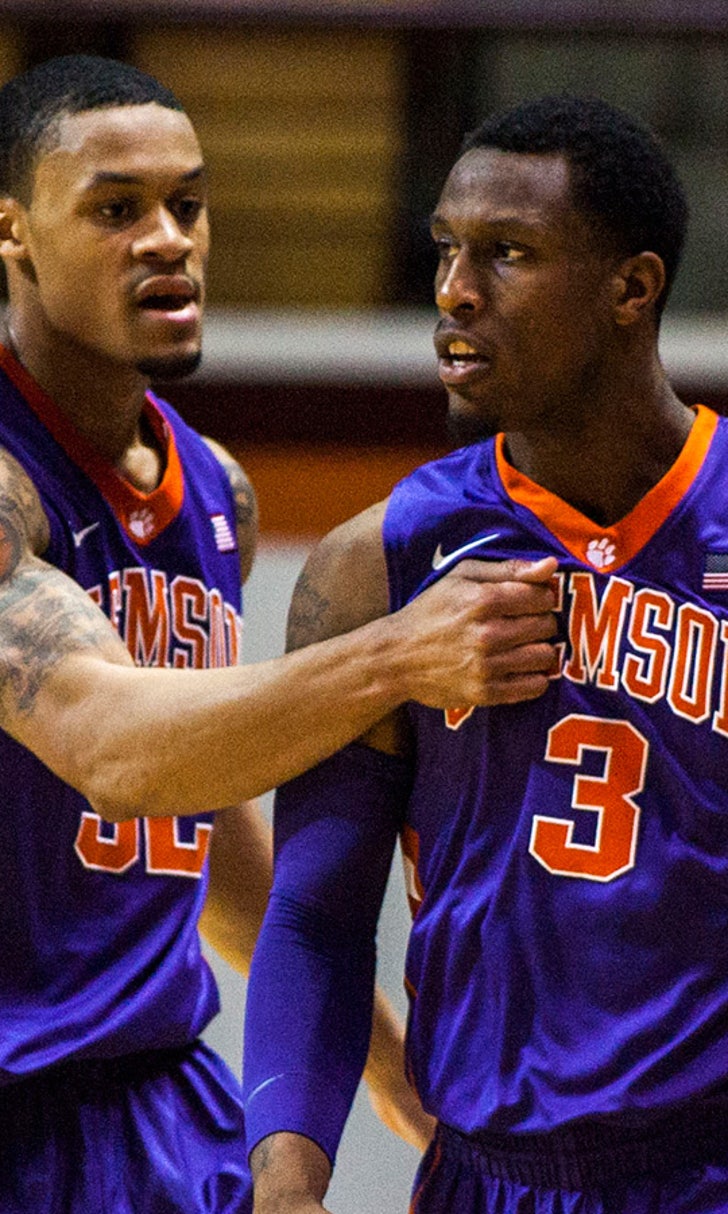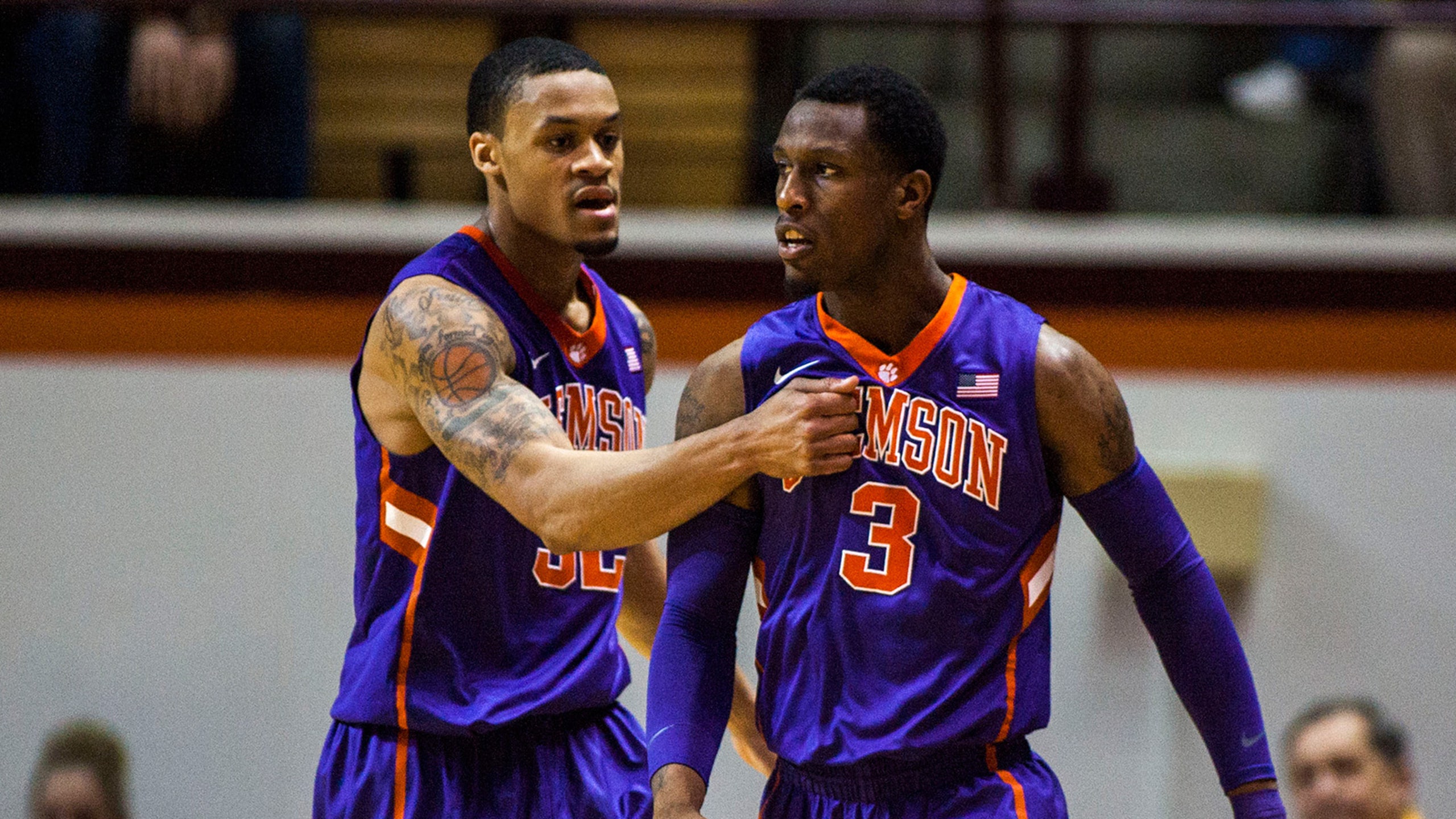 Clemson eyes opportunity to end futility in Chapel Hill
BY foxsports • January 23, 2014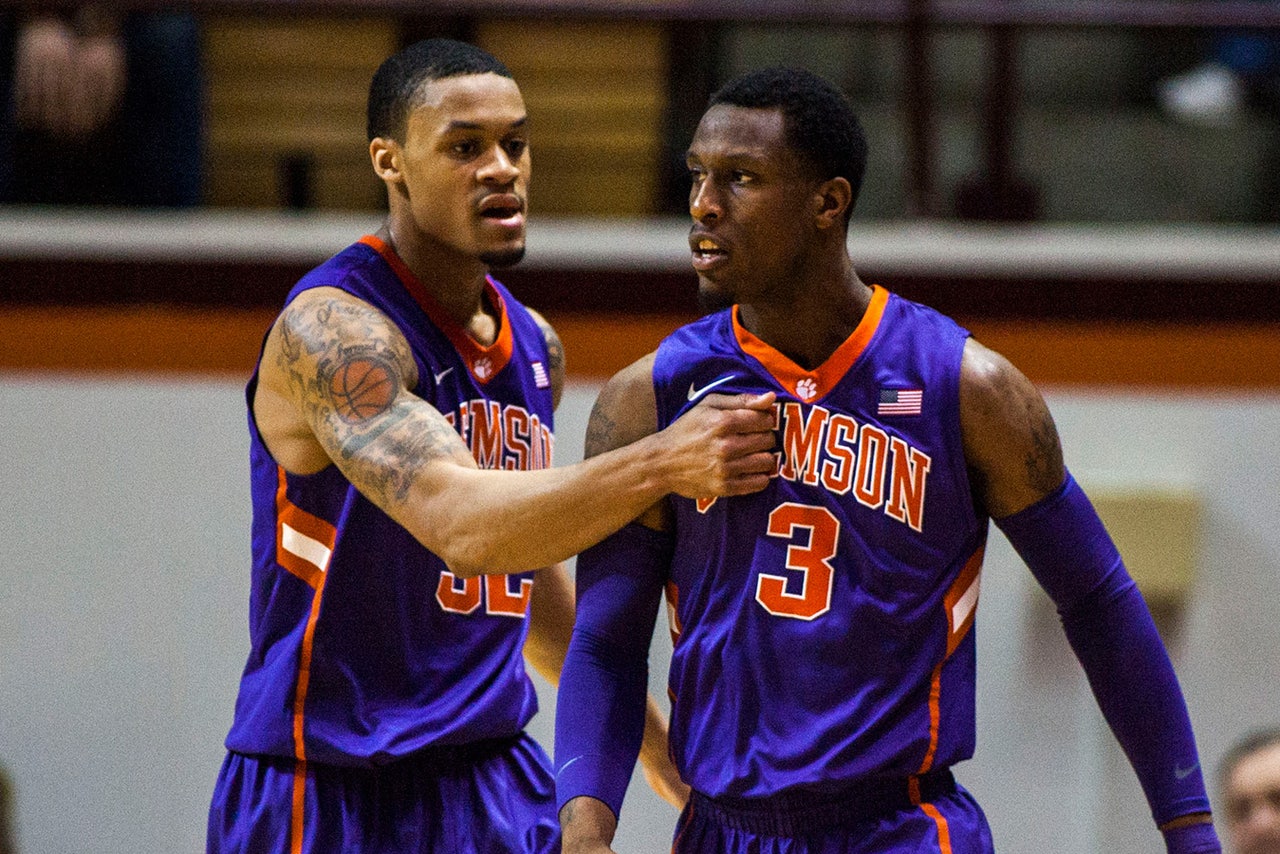 The last time Clemson was in Chapel Hill, it felt pretty familiar. Chants of "You can't win here!" echoed across the emptying Dean Dome as the Tar Heels took a comfortable, double-digit lead in the second half -- another game in Chapel Hill, another Clemson loss to North Carolina, the program's 56th in a row. With zero wins.
It's not the most remarkable streak in sports, certainly. But it is the longest home winning streak in NCAA history against one opponent. North Carolina basketball has been known for its (usually) winning ways. Clemson is known for ... football. And Horace Grant. (Yes, he played there.)
This year, Clemson has as good a chance as it's had in quite some time to beat the Tar Heels in Chapel Hill, finally. But let's not get ahead of ourselves.
The 0-for-56 streak dates back a long ways, and so let's start where it's most relevant: when Clemson became more competitive as a program. That hasn't been all that recent -- Clemson began basketball in 1911. If we look at this as if Clemson basketball began in 1980, when the Tigers reached their first NCAA Tournament, the futility seems even more dramatic.
Thirty of Clemson's losses in Chapel Hill have come since 1980. Of those, only six have been decided by 10 points or fewer. The 30 losses have come by an average of 19.2 points, and plenty have been of the 20- or 30-point variety.
However, Clemson has kept four of the past 13 meetings within 10 points, including two of the last four, which is why the streak has continued to get more and more attention.
This year, though, UNC is 11-7 and Clemson is 13-5, and seemingly primed to get that win in Chapel Hill for the first time ever.
The last time Clemson traveled to Chapel Hill and faced a UNC team with this many losses was in 2004, but even those Tar Heels were 17-8 (a better winning percentage than this year's version). So here's the only time the Tigers have faced a UNC team with a worse winning percentage in Chapel Hill: 2002. That season springs immediately to mind as a missed opportunity. The Tar Heels finished 8-20 that season, losing 12 ACC games. At one point, UNC lost 11 of 12 games with its only win during the stretch coming at Clemson. The Tar Heels won two of their final six games, though, and one of those wins was at home against Clemson, 96-78.
Clemson was nothing to write home about that year, either. The Tigers finished 13-17, losing 12 of their final 14 games of the season. Five of those losses, though, were by 10 points or fewer, including a few against ranked teams. They even beat a ranked team (No. 19 Wake Forest) just three games before traveling to UNC ... and getting demolished.
The closest such game, in terms of the final score, came the very next season, as Clemson suffered a two-point loss in the Dean Dome. The Tar Heels had lost three of its previous five games, including one to Iona, in what would be Matt Doherty's final season as head coach. But Clemson's last lead in that game came at the 11:39 mark. UNC reclaimed the lead for good with 8:04 to go, though Clemson was hanging around throughout and had a chance until the end. It was a one-point game with 29 seconds to go. 
Since we all remember the most recent thing as the biggest thing, most remember Clemson's 2008 double-overtime loss in Chapel Hill as "the one that got away."
It was one of those rare moments where luck and timing collided: Clemson had a team that would go back to the NCAA Tournament for the first time in 10 years, and it would be facing a UNC game in just its second game without starting point guard Ty Lawson (now of the Denver Nuggets). Clemson took advantage from the jump, getting out to an early lead and even leading by 11 with three minutes to go.
It was a mere formality.
Until it wasn't.
UNC outscored Clemson 35-14 in the final minutes of regulation and both overtimes to take a 103-93 double-overtime win. The Tigers would lose two more to the Tar Heels by single digits that season, including one in overtime at home. UNC would go on to the Final Four and lose just three games all year, while Clemson finished 24-10 -- nearly a third of its losses came against UNC.
Expansion has hurt the rivalry some, too. Since 2006, the teams have met twice in the regular season just two times (2008, 2011). There will be no return meeting at Clemson this season, just like there was no return meeting in Chapel Hill last year. And so Clemson has had just five chances in the last eight seasons.
Since 2006, Carolina has had two teams with double-digit losses 2010 and 2013. Those just happened to be the two seasons where Clemson hosted UNC without a return trip. Clemson throttled UNC at home in 2010, 83-64. UNC dropped five home ACC games that year while Clemson finished 21-11. That would've been a possibility.
The oddest part about all of this is it's not like Clemson has been a horrible basketball program. The Tigers have made either the NCAA or the NIT 22 times since 1980, making the NCAA Tournament 10 times. In those 10 seasons, they've traveled to Chapel Hill nine times and lost just twice by single digits.
After the 2012 game -- the 56th straight -- a Clemson player was asked, for the seemingly millionth time, about the streak. Clemson's Tanner Smith responded, like many did before him, that the streak wasn't the thing.
"I don't think it has much to do with extra pressure or anything like that," Smith told the Associated Press. "We just didn't make the plays down the stretch that we needed to make."
Facing a Tar Heel team in desperate need of a win, Clemson better be as focused and sharp as it's been all year if it wants to leave with the first win in Chapel Hill in program history. Now's as good a time as any.
---