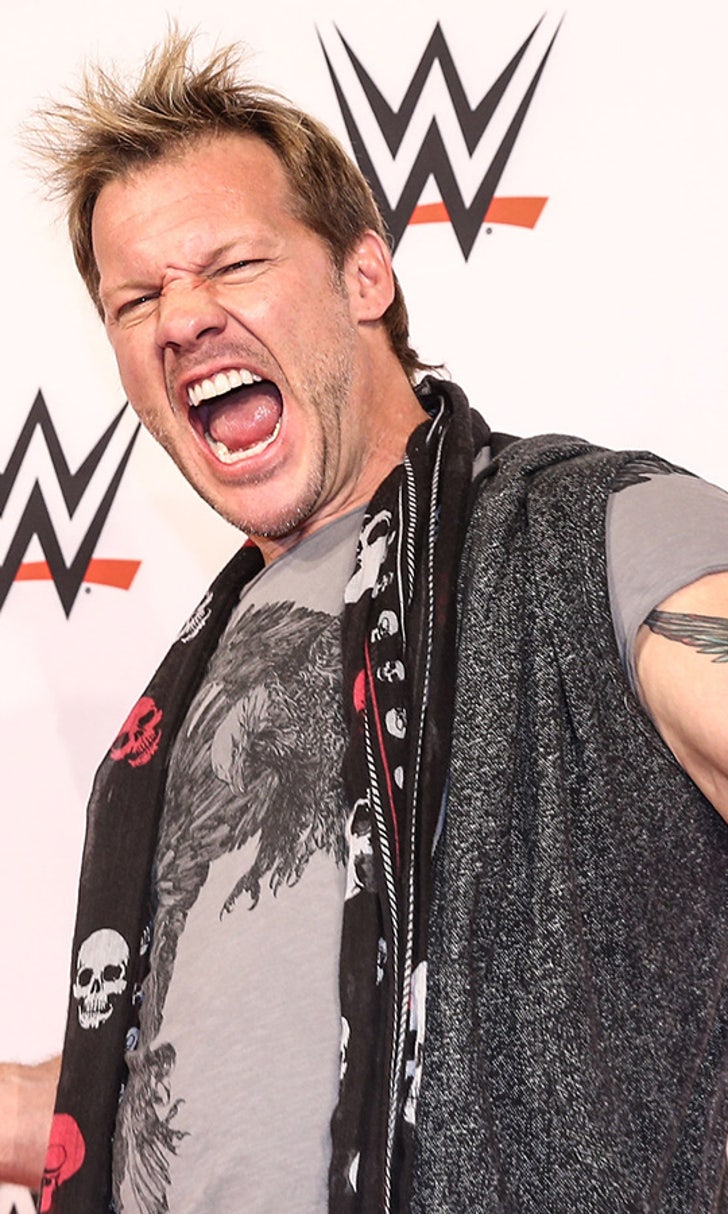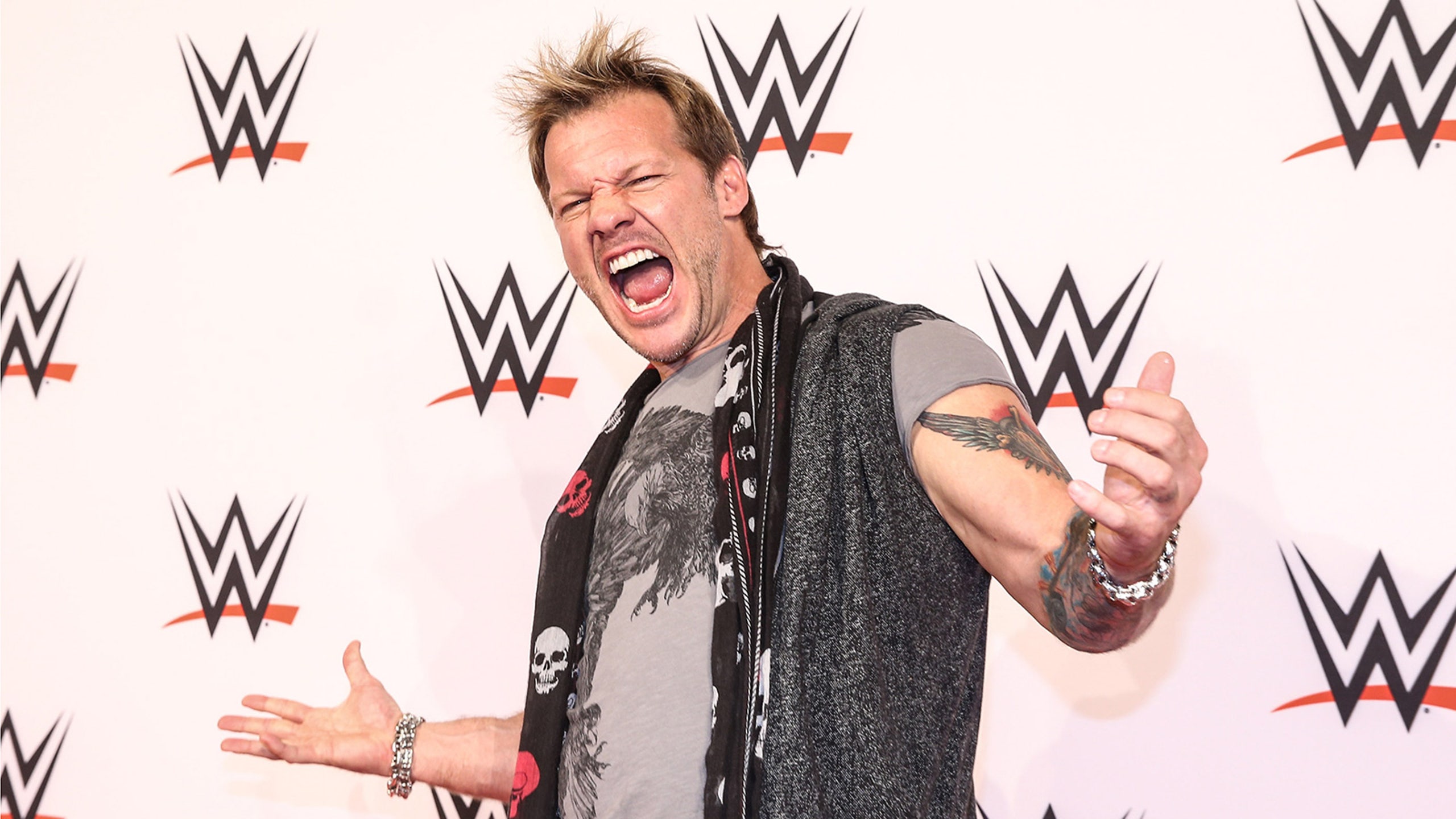 Chris Jericho on 25 years in wrestling, Vince McMahon, state of WWE, more
BY foxsports • October 8, 2015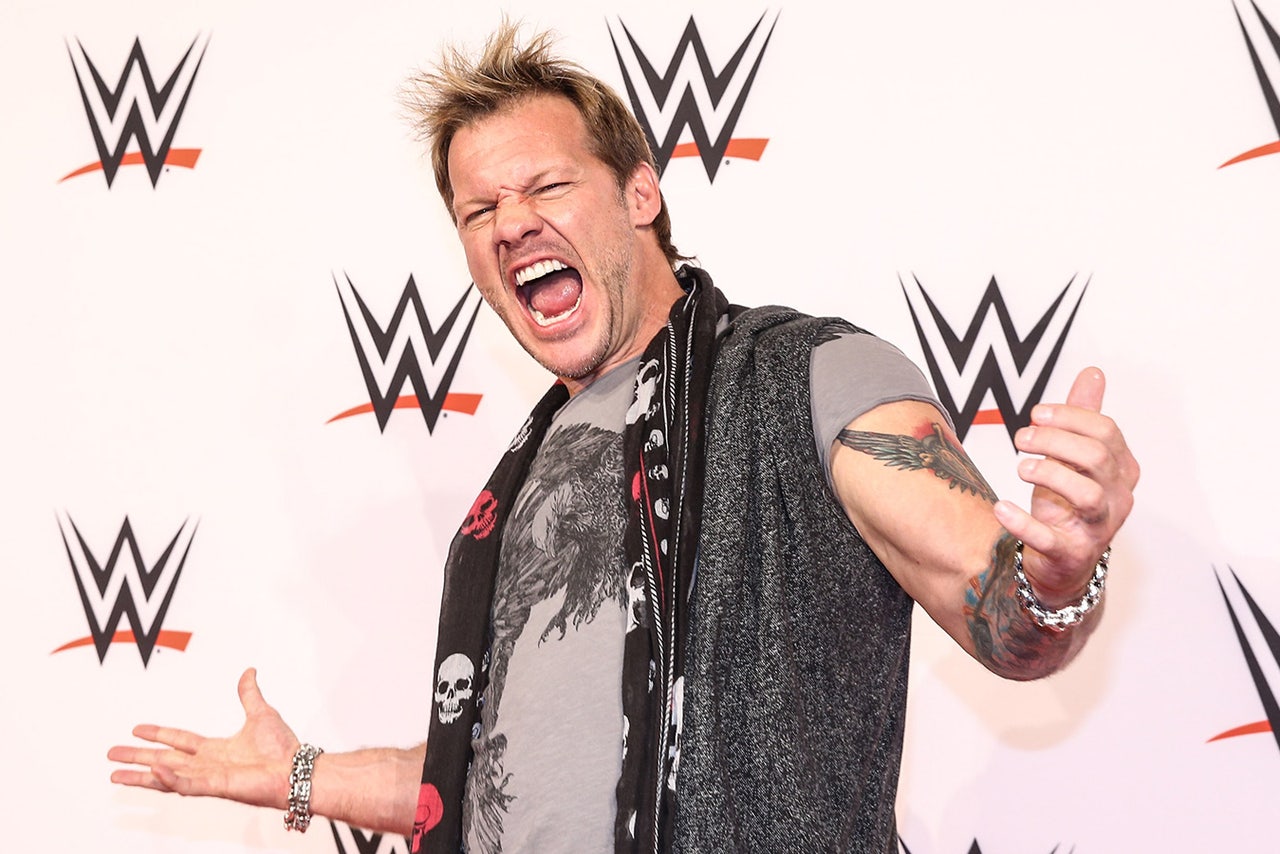 One thing you should know about Chris Jericho: He's always in motion.
Whether he's rocking the house as the frontman for his band Fozzy, sitting down with entertainment stars on his wildly popular "Talk is Jericho" podcast or starring in a Comedy Central web series to showcase his acting chops, he's never short on projects.
That's not even counting his three New York Times bestseller-list autobiographies, which weaved his colorful and tall tales from traveling the globe.
And he has plenty of material after spending his entire adult life as a professional wrestler in a career that has seen him go from backyard shows to headlining WrestleMania.
This past weekend, "The Ayatollah of Rock 'n Rolla" celebrated his 25-year anniversary of his first match. Just his luck, he was able to celebrate the milestone at Madison Square Garden as part of the WWE's special event Saturday evening.
Before hitting the road again, Jericho took some time to discuss his quarter-century in wrestling and how he's been able to stay relevant over the years.
FOXSports.com: Congratulations on your 25-year anniversary from your start in wrestling. What was it like this past weekend having friends and family to celebrate it with you along with having a match in the iconic Madison Square Garden?
Chris Jericho: You do so many matches over the years and it's kind of one week into another. Something like this, it doesn't happen very often. There are not a lot of guys in the history of the business that can even claim that. And then it's funny because it seems like, for years, very timely shows happen in big stars' hometowns. For example, I remember one time John Cena and I worked — I think it was at Survivor Series — for the world title in Boston and he wins. Or I remember Shawn Michaels in San Antonio for the tag team titles. Anytime we've seen these shows with hometown guys that would win titles, I would always be, how coincidental is that? I never had that because we don't really go to Winnipeg.
So, for me to be in the exact 25th anniversary of my first match in Madison Square Garden, it couldn't have been more timely. It's just completely a great, great coincidence. As soon as I noticed that, I just jumped on it. I work live events now rather than doing TVs — for now — and I go through the schedules and I pick the shows I want to do. I remember just looking at it and seeing Madison Square Garden. OK, I'll do that. It's always fun. And then it's like, wait a second, October 3rd? You gotta be kidding me. And once that happened, I jumped all over it. I wasn't sure if WWE would want to do anything with it. I kind of figured that they wouldn't, but I was going to do something with it. That's where it all started.
FS: Does it feel like it's been 25 years since you started?
CJ: Not really. I'll bet anyone would probably say that. I just had Paul Stanley on my podcast to talk about the 40th anniversary of "Kiss: Alive," and I said, does it feel like 40 years? No. It doesn't really feel like 25 either. I guess if you go through the body of work year by year and that sort of thing, yeah, it's been a long, illustrious career. But when I think back to Oct. 3, 1990 and the Ponoka Moose Hall, it doesn't seem like that long ago, yet it kind of does. I guess if you go through it and break it down year by year, territory by territory and country by country, man, I've been doing this a long time. When you think 25 years, it doesn't feel like it. I still go out there and perform at the highest of levels. I guess to give you the wishy-washy answer, yes and no, but I don't feel like it at this point. When you look at the history and the money then yes, yes I do.
FS: So what are the first memories of "Cowboy" Chris Jericho at the Moose Hall in Ponoka, Alberta against Lance Storm?
CJ: I didn't want to be "Cowboy" Chris Jericho. I f---ing hated the idea. I never wanted to do it. I think pretty much at that point I had talked my way out of doing it but they had still given me the name and where I was from, which was Casper, Wyoming. In the program, it does say that it was "Lance T. Storm versus 'Cowboy' Chris Jericho from Casper, Wyoming," even though I had no cowboy clothes on whatsoever.
I just went back there a couple of years ago to see if I could find the Moose Hall and it's still there. It's a small little place but, to me, it felt like the Tokyo Dome. It felt massive. There were probably like 50 people there, maybe 100 people, but it felt like there were 200,000. I dropped a knee on Lance's arm and I think some kid said, "Do it again" and I said, "You want me to do it again?" and I think five kids went "Yeah!!" I just couldn't believe that they were responding to what I was saying. I remember Lance's quote afterwards in the dressing room jumping up and down and he's like, "You're like Hulk Hogan out there man! People are going nuts for you." It was odd having people say "Do it again." It felt so huge, so big, so real, I guess at that point. I still remember getting my pay envelope with my name spelled wrong on it and I opened it up and there was a $20 bill and a $10 bill. I made 30 bucks for my first match. I was thinking I used to work eight hours a week at a deli part-time for $5 an hour and I'd make 40 bucks a week and here I made 30 bucks in 10 minutes. I was like, "Wow, I'm going to be rich doing this." I still remember that night.
I've probably seen that match about a dozen times — Lance had it on video — and watched it over and over again and analyzed it like you do when you first start out. I think that match is on my first DVD so anybody can watch it.
FS: I'm sure looking back on your early days you can laugh now about everything you had to go through from the small towns to working in front of tiny crowds for little or no money. How tough did it get for you while you were paying your dues?
CJ: It never got tough because that's what I wanted to do. There was no looking back even if you made hardly any money. I remember one time I worked at a kid's birthday party for a hot dog and a glass of orange juice. Hey, that wasn't the most glamorous of shows, but still I remember one time going to a place to do a show at a college on the night of the college homecoming beer bash. And they weren't conjoined events. There was wrestling in one place and the homecoming beer bash in another. Guess which one all the people went to? There were seven people at our match. Those are pretty hard, to go out and wrestle in front of nobody, but it wasn't discouraging enough to make me want to quit.
I was pretty lucky in that my first year I think I had 40 matches. I got to go to Japan and then there was a little more work here, and by the end of my second year, I got a full-time gig in Mexico. I was working full time from my second year in all the way up until when I left in 2005. Never had a lull, never had a time where I wasn't booked somewhere with some follow-up bookings. I was pretty fortunate looking back. I just felt like there wasn't big, open spaces of time where there wasn't any matches after the first year and a half or so. I pretty much had matches every month and then finally full-time work in Mexico, which led to full-time work in Japan and then etc.
FS: You talk about traveling the world, working full time in Mexico and then in Japan before you landed a spot in ECW and then WCW before going on to the WWE. We just don't see careers like that these days with the current generation. Do you see yourself as the last of a kind when it comes to that?
CJ: In some ways, yes. I've kind of been the last of the Mohicans when it comes to that sort of thing but, look, there's a whole new crop of guys that might not have had as many "territories" as I had before coming to WWE. Look at a guy like Seth Rollins, for example. He worked Japan, he worked Ring of Honor. He worked Pro Wrestling Guerrilla or wherever the places are to work. Bryan Danielson's the same and (Dean) Ambrose. Cesaro. They do have kind of the same pedigree that I have as far as going around the world and around all the places, all the available places, but there isn't a superpower competition to WWE like there was with WCW.
We had ECW, they had Ring of Honor. We had Smokey Mountain Wrestling, they have, I don't know, I'm sure there are other places where you can work fairly regularly. And then, there's Japan, which is still a post that a lot of people go to, especially now that New Japan is hot again. I don't think people go to Mexico anymore, but England, Germany, those type of places still have a lot of guys that go over there. When you think of all the guys I broke in with in my time, I am the last one of the guys that hasn't either retired or passed away. And that's another thing I've very proud of, is to still be working.
For example, this weekend I had Lance Storm, Don Callis and Dr. Luther in the front row. Those are three guys where we all started at the same time in Calgary and all of our careers took us different places. But to still be doing that and have those guys there, it felt really cool to kind of be the last representative of those early '90s group of amazing workers that came out of Canada and came out of the whole Japanese/Mexico independent scene. I take great pride in that fact and the fact that I'm still working at a very high level. To still be able to go out there and have one of the best matches on a show, that's pretty cool for me.
FS: How much different is your perspective on the wrestling business now compared to when you started? Obviously, it's going to change over time and over so many years especially in a business like this with all the triumphs and failures that go along with it.
CJ: I look at the business the same way that Vince (McMahon) does. In many ways, he's kind of my mentor as to how I feel about the wrestling business and what I think about the business. I've never been a guy to go, "You know what, things were a lot better when I started. Guys don't do this anymore" or "Boy has this ever changed. It's just so sad to see what the business has become." Business is always going to change and mutate and grow just like the NHL does or the NFL does.
You can't be stuck in what things were like in 1998. Oh, the Attitude Era, everybody was over! Yeah, that's true but there was a lot of s--t in the Attitude Era too. Plus, the Attitude Era, there were guys flying around the world and finally going into WWE. That kind of doesn't exist anymore. So guys are basically learning on the fly on TV. And it's harder for guys to make it nowadays. For example, "Tough Enough." A lot of people ask, "Do you not like the fact that these guys are getting a shortcut into the business?" Shortcut? Are you kidding me? The workup of guys that are new, plus being on TV under the gun, under the spotlight form the moment they get into the business — that's really, really hard. I wasn't in the spotlight for my first, basically, six years and by then you know a little bit. Starting from scratch, going right into the fire, it's pretty hard. NXT, it's so big now. You work NXT for two weeks and everyone knows who you are and making a decision on whether they like you or not, whether you have a future. You're screwed.
Back in those days or working Japan and Mexico and the indies, you had time to make mistakes, work on your character, learn what you're going to do. So the way things are now may be harder than the way they use to be. I've always kind of had the open mind to know the business evolves. It changes. The work is going to change, the characters are going to change but it's still a very vibrant, growing industry.
I've always looked at it like, "Do I want to ride the wave and get in on what's going on in the future and not kind of sit in the past?" It doesn't matter what era I think was better. All that matters is what era is going on now and to make it the best you can. If not, then retire and don't ever bitch and complain about the wrestling business. You know what I mean? I always try to think things forward and I think that's why I'm still able to do this.
FS: I think one of the things that has been a theme of your career and stood out is the way that you've kept reinventing yourself or making different things work. You've had great feuds with Shawn Michaels and Rey Mysterio, but even going back to WCW and when they weren't pushing you, you came up with "The Man of 1,004 Holds" to try to start a feud with Goldberg. Where does that mind-set come from with your creativity and finding ways to make things work and be fresh for you?
CJ: When I started, I was small and I knew I'd never be the biggest guy on the show. But I knew I could have the biggest character, the biggest personality and the biggest charisma. And that's how I looked at wrestling. I looked at it as show business, not as an actual contact sport because, guess what, it's not a real sport. It's entertainment. So, I always came at it from a showman's standpoint, from an acting standpoint, from a character standpoint. That's one of the reasons why I always wanted to morph and mutate and change ... Also, the big rock and roll influence. You look at a band like KISS or Madonna, they're always changing, whether it's the style of music or their look or whatever it may be. It's still KISS, it's still Madonna, but there's differences to it so it's never the same thing over and over again. Some guys can do that.
AC/DC has been the same for 40 years and thank God they have been. But, for me, I knew because I wasn't a big guy that I had to keep people's interest by catching them in the stories I'm telling and the characters I'm playing. If you're on TV 52 weeks out of the year or 100 times a year when "SmackDown" started or "Thunder," if I look the same, act the same, do the same stuff, people are going to get bored with me pretty quickly. I always wanted to have different elements; different hairstyle, different beard, different costume, different catchphrases, different character. I always believe when you turn heel you should get rid of everything you had as a babyface and vice versa because if not, you're the same thing. I always worked on that very specifically. Just always wanted to do the extra mile, wanting to be the character where if I was still sitting in the audience, that I'd be interested in watching. Knowing that when this guy comes out it's going to be something good and something different from what else is going on.
I think that's an interesting way of looking at it. You're not looking at it from your perspective despite all of the experience you have. If you look at it from an audience standpoint, then you're trying to say, what do I think is going to be entertaining to them? What is going to get them involved? That a way of looking at it that I don't think everybody does.
Absolutely. You have to look at it that way. You always have to remember what it's like to be a fan. You always have to remember, what am I looking for here? I remember KISS saying 'We always wanted to be the band that we wanted to see.' I always wanted to be the wrestler that I wanted to see. I was a big Shawn Michaels fan. I loved Ricky Steamboat. I loved Hulk Hogan. I love "Macho Man" Randy Savage. If I could be a combination of all those guys, throw in some David Lee Roth and some Paul Stanley and see what I can come up with, and that's what I did. I recreated it, sculpted it, cut away the fat, changed this and added that.
In 2008, 18 years into my career, that's how long it took me to find my stride as a performer. That's when I became, to me, exactly what I wanted to be. And that was a long way in. It took me 18 years and I was working at the top, top level a lot for that time frame, before I really found what I wanted to be. It does take a long time. And anybody who says it doesn't say it takes a long time is fooling themselves.
FS: Was there one particular moment in 2008 where you said 'I feel like I've got it'?
CJ: Right off the bat when I started the program with Shawn (Michaels) and he took the power bomb from Batista and landed on his knee and we didn't know if he was hurt or wasn't hurt and I called him a hypocrite and people started booing. Then I called them hypocrites. You're booing me? I'm telling the truth. I'm the honest man here. That guy's the hypocrite, he's the liar and you are cheering for him and booing me? You're a hypocrite. Then I realized I got it. I've got the ultimate thing of what a heel looks for: a kernel of truth that I can pound down people's throats until they get so sick of it they don't want to hear it anymore.
That's when I knew I had it. A combination of that, working with Shawn Michaels and Nick Bockwinkel. The company had just put out an AWA documentary. I grew up in Winnipeg as an AWA fan. Watching that documentary, I just remember how freaking great Nick Bockwinkel was with his persona, his character, his suits and ties, using big words. And then that movie "No Country for Old Men" came out where Javier Bardem played Anton Chigurh, a serial killer that was very calm, very collected, not yelling, not screaming. Just matter of factly just the way it is. Combining those things together; this is it. This is my masterpiece. That's kind of where it all started.
FS: One of the biggest moments of your career was back in 1999 when you debuted on WWE television and interrupted The Rock. It's become arguably the greatest debut of anyone in the company and an iconic moment. What was that day like leading up to you going out there for someone who had always dreamed of being in the WWE and debuting with the biggest star there?
CJ: For me, it was nine years before I got to the WWE, working around the world from being a main-eventer to whatever I was in WCW to having this buzz and just knowing that it doesn't matter what I've done for the previous nine years. All that matters is what happens from now forward. I was smart enough to realize that. That whole promo, I wrote it by myself on the floor of my apartment at the time. No rehearsal. No writer helping me. No approval from Vince. No nothing. Just me.
One thing we talk about regarding whether things were better back then, I don't know if it's better or worse, but I do know now that would never happen again. That segment would be rehearsed and over-rehearsed and analyzed and changed and moved. For some ways, it might be better. For some, it might be worse. I watch that promo back now and it was pretty good. There are a million things I would change to make it better. Is it one of the best moments of my career? No. Is it one of the more memorable and most critically acclaimed because of what people remember about it? Yeah. By far. So it was a great debut. Once again, what do you follow up with? For the first six months following my debut it was pretty much down the toilet. That was a lot of politics and me not knowing as much as I thought that I knew. And there was a lot of just not being that good as some of the other guys.
Even though I had worked around the world, you hear about the WWE style. That's a real thing and I knew nothing about it. I didn't even know how to bump and feed when I got to WWE. No one even taught me that in WCW. They don't bump and feed in Japan. Well, you do now but you didn't back then. Take a move and sell it for 10 minutes. That's not how things work when you're a heel in the WWE. Politically, I didn't have any friends or engage myself properly because I just came in same as always. I didn't play any political games. I just hung out, did my thing and a lot of people took offense to that and that's where things started falling apart from that end. But I remember that night being a pretty cool night because it seemed like most of the people knew that Jericho was coming out. Then when my name flashed on the Titantron, it was one of the bigger pops of my career and the future was in the palm of my hands at that point. That five-minute segment is definitely one of the most memorable moments of my career, for sure.
FS: You say it's one of your most memorable moments of your career, but there are things you would change about it. I think it's moments like that debut or championships won that fans look at as the stand-out moments. What are the moments in your perspective that stand out?
CJ: It's funny because I just read on Twitter that today is the seventh anniversary of Michaels vs. Jericho ladder match for the world title. People ask me, what's your favorite match of all time? That's it. That happened exactly seven years ago in 2008. That's a stand-out moment for me and not just the match itself, which is one of my favorite actual matches, but also the fact that it was a culmination of eight months' work for the world title and we were supposed to work one month. It was supposed to be a one-night thing, but we both realized it was something special and worked it into seven, eight months, whatever it was, and it culminated in a ladder match for the world title, which was incredible. That one stands out for me.
WrestleMania 19 against Shawn, once again, stealing a show that's a WrestleMania stands out to me. The whole Rey Mysterio angle was incredible. The match I had with Neville in Tokyo. The match I had this week with (Kevin) Owens. All those things mean a lot to me because I love the fact that I can still go out there and have these really great matches with innovative spots, stuff you don't see with guys who are just like me but 15 years younger. I like that. All of those moments stand out to me. I can go through every year of my career and say there are stand-out moments. There's too many of them. The body of work over the last 25 years, it's really cool for me to go, "Oh my gosh, there's this, there's that, there's that."
A dude reminded me last night, one of our old security guards was talking about a match Rock and I had in Honolulu in 2002 or 2003. Rock will tell you that it's his favorite match of all time. I still remember that night. Talking about a highlight of my career, it's a memorable one and I hadn't thought about it in years until that guy brought it up. There are a lot of those types of things as well.
FS: I know you're not one to dwell on the past a lot or have a lot of regrets. That being said, is there one thing over your career that you feel you missed out on or wish you'd done something different?
CJ: Not really because I think that everything that I did was a product of what my knowledge and what my experience was at the time. My first title run when I won the Undisputed Championship wasn't the greatest, but at the time, I didn't know any better and didn't have the attitude and the knowledge that I do now to make it better. For example, the whole Lucy the Dog and that sort of stuff.
At the time, I didn't think it was great but I didn't really have any choice to go and change it. You do the best you can with what you're given. I learned that in WCW. Whether you're out there for a minute or you're out there for an hour, you do the best you can with what you're given. I don't have any regrets about my career because I think it was exactly the way it was supposed to be. It was exactly the way where I could have these three books of stories about these first 23 years of my career because I have all of these great experiences coming from being a world traveler and learning all of these different styles.
I wish some of my friends were still alive but, once again, that's not for me to change. I couldn't change that. So, I think everything's gonna happen the way it's supposed to happen. And there's nothing where I wish I would have zigged instead of zagged and if there is, they're very minor things and thinking about it now, nothing pops in my head.
FS: Even when you mention different things that maybe you didn't like at the time that were given to you, I think looking at it now you can appreciate the challenge of it.  Thinking what can I do now? What can I do to make this work? And that can make you better as a performer.
CJ: Yeah. There's nothing that I can't take and try and make good. Sometimes they failed. I was given a really brutal segment a few years ago, some Highlight Reel segment with (Wade) Barrett, Miz and I think Brad Maddox. When it was time, Michael Cole said that it was the worst segment in the history of the business because Vince told him to say it. Afterwards, I was like, why would you have him say that? He said because it was terrible. I was like, I know it was terrible, but do you really have to say that? That was the best I could do with that s----y thing. He was like, "If you knew it was going to be s---, you should have told me." I was like, you go out there and try to do the best that you can with that you're given. Most times, there's a way to make it work but sometimes there's just no way to do it.
I remember one time I got a call from Brian Gerwirtz who was the head writer and he said "This week, you're going to be in the thing with apes." I was like, what? "Planet of the Apes" was the new movie that had come out and the Planet of the Apes are going to be there and Vince loves apes. He decided he wants the apes involved and thought "I don't know how to do it but put them with Jericho and he'll figure it out." It ended up being pretty funny but it involved a pie in the face for Stephanie, a bunch of ape jokes and bananas and pulling out everything we can, every bell and whistle, and we made it good.
Talk about what the hell are we supposed to do with apes? Same thing happened with all of those guest hosts when we went through that phase five, six years ago. Guess who was in there with them every week? And some of them were great. Bob Barker, awesome. Ozzy Osbourne, great. Mike Tyson, amazing. And some of them were the drizzling s---. Those two NASCAR drivers, I don't remember who they were. [Eds Note: They were Kyle Busch and Joey Logano.] Al Sharpton, awful, awful. Dennis Miller, terrible! But you have to go out there and try and make them look as good as you can. That's part of what my job is as a performer.
FS: I think it's both a blessing and a curse to have the reputation of being able to make a situation work.
CJ: Yeah. It is a blessing and a curse, but I take it more as an honor. You know, put him in there with Jericho and he'll make it work. Sometimes I just can't do it, but nine times out of 10 I can and I take great pride in that.
FS: Lately, you've been working with WWE again, but mainly just on house shows (non-televised events). How enjoyable has that been for you to still be involved in wrestling but just focusing on having fun in the ring and not having to deal with storylines?
CJ: It started about a year ago when they asked me to go to England to do a tour because somebody got hurt and I said sure. Then I thought, well, if I can do that in England, I should do it in the States. I don't need to be on TV ever again. People know who I am. I'm Chris Jericho no matter what. Maybe it's made me even more popular that I'm not on TV because people are surprised to see me. Even though we advertise it and I talk about it all the time on my podcast, on Twitter, etc., most people don't pay attention and are surprised when I come out.
I usually do a quick promo with whoever it is, Cesaro or (Luke) Harper or Kevin Owens lately, and we kind of set our own little tone and set our own little story and have the match. By the end of it, people are enjoying it and having a blast watching it. Easy for me; no stress, no hassle. Don't have to worry about what the storyline is. Don't have to argue with Vince about something that I don't like. Just go out there and do what we do best and that's perform. It's so easy and so much fun that I can't believe they still let me do it. I pick the shows I want to do. I pick the guys I want to work with and just go out there and get the job done. It's still fun for me to do. I really, really enjoy that. It's what I've been doing since I was 19 years old. As long as I can do it at the highest of levels and know that on any given night I can walk out of there and (have) people saying it was the best match of the show, that's all I need.
FS: You mentioned you and Vince getting into arguments over storylines. What's the worst argument the two of you have gotten into?
CJ: The worst argument is when I got the job to host "Downfall," the game show that I had to audition for quite a few times. I didn't tell him because I didn't want him getting involved because sometimes the company will get involved and screw things up for you. (laughs) And when I finally got the gig, I didn't tell him and it was on the front cover of the Hollywood Reporter, which he flipped out at. He forbid me from doing it and I was going to do it. No you can't. Yes I can. Well, you're fired. You can't fire me because I quit. You can't quit because you're fired. I'm going to fly to Connecticut to punch you in the face. I'll give you my address. I'll be waiting. That sort of a thing. We kind of just hung up on each other. We ended up working it all out but that was the biggest actual argument.
Most of the time with Vince, it's not arguments, it's just debates or it's a very calm "this is what you're doing." I wasn't supposed to be working with Fandango at WrestleMania 29. It was supposed to be Ryback and that was kind of the deal we had made. That was the promise that was made and it was changed very quickly for no real reason. I wasn't happy about that either. Nothing against Fandango, but that spot wasn't a really WrestleMania-worthy match, but once again, once I was told that this was my role, I made it a WrestleMania-worthy match. We had about three weeks to come up with an angle and if you go and watch that match and watch the night after, the most over guy on that show was Fandango. And I'm taking a huge chunk of the credit for that, thank you very much.
FS: WrestleMania 32 is going to be a huge show next year at AT&T Stadium in Dallas. The company hopes to have 100,000 people there in attendance. Do you see yourself being a part of that show?
CJ: Yes, no, maybe. It all depends. I came back a couple of weeks ago to do the Night of Champions thing and I don't come back just for one-offs. There's always a reason why I do everything that I do. That could give you some clues. It's going to be the biggest show of all time. I haven't done the last couple of Manias and, to me, it wasn't that the opportunity wasn't there or the offer, but what am I going to be doing? Who am I working with? What's the storyline because I know that for WrestleMania, everyone comes back.
I was the main event of WrestleMania 18. It might be the only WrestleMania main event I might have; it might not be the only WrestleMania show-stealer. But I also know that if you're not in the main event, your real estate on TV is less and less. I'm smart enough to know that if you get the right person and just given my own little world, give me my own little 10-minute segment every week like me and [CM] Punk had three years ago when we had an amazing angle that was never the main event of anything. It was just like well, here's the crossover segment. Here's the open segment. All right, that's cool. Punk and I were smart enough to know that's all we need. We don't need 20 minutes of talking. We don't need electrocutions or going through tables or whatever the hell they do to build up their angles. All we need is just 10 minutes of talking time, 10 minutes of TV time and we'll do the rest. So that's always been my mind-set. What can I figure out to do on the biggest show that's going to kind of back door my way into becoming one of the more intriguing storylines of the entire night? If I can figure that out, then I'm always open for it.
FS: I know that you've said that when you're not having fun or you're not up to snuff in the ring, that it's time to stop wrestling. Honestly, that doesn't seem to be anytime soon. Can you see yourself wrestling on a part-time basis for another five, seven years?
CJ: I don't think like that. I never have. To me, I just go day by day. Like I said, right now it's a blast. There's no reason not to do it, but that could change tomorrow. Or it could change 10 years from now. I don't know. I remember when I first starting wrestling I said I wanted to be done by the time I was 30. I couldn't envision wrestling longer than that. When you're 19, 30 feels like an eternity away. Now at 44, why not? Like I said, everything that I'm doing right now is very easy for me. Nothing is hurting. Nothing is hard to do
FS: You've had so much success outside the ring as well with Fozzy, now your Talk is Jericho podcast and the different acting projects you've been involved in. What do you think is next? What do you want to do when it comes to entertainment?
CJ: Once again, I never had a list. All I wanted to do was be in a band and be a wrestler. Those were my two goals. All of these other things have happened as a result. I never sat down and said I have to have a podcast some day. It was just presented to me. I never thought about hosting a show with giant fighting robots. Or (that) I want to be in a "Sharknado" movie or whatever. Those things just came to me and if I think it's a good opportunity, then I'll do it. I'd like to do more acting if it comes my way. I don't know. We'll see. There are always things that come across my desk.
There's never a shortage of that. Some of them I'll do, some of them I won't. "Celebrity Apprentice" three times I've said no to because I just don't feel it. "Dancing with the Stars," they asked me three times and on the third time I went for it. It all depends. I know that I'll always be doing something in the entertainment world. That's what I am — I'm a showman, I'm an entertainer, I'm a performer. Whether I'm 75 years old in the back of a Starbucks playing guitar collecting money in a hat, I'll be doing something entertaining people.
FS: Yeah, I think it's going to be interesting to see this next act for you when it comes to entertainment and what projects come your way after wrestling. I'm sure you're going to be very busy.
CJ: To me, I know that I'm not wrestling full time ever again. Those days are gone. It's not something that I do because I have to. I do it because I want to, because I like it. But I was also smart enough to know 10 years ago that I need to start preparing for life after wrestling because I don't want to be a guy that's owned by the business. Something happens and you get fired or you get let go and then I have to start working in high school gyms. Nothing wrong with that but I don't want to do that. I don't want to be signing autographs at every legends convention that comes around. Once in a while I'll do one if it's the right circumstance or if it's fun or whatever. But I never wanted to be held hostage by my career.
And that's why I was very adamant over the last 10 years to build a lot of different roads out of wrestling. Some of them worked. Some of them didn't. But they all combine to prepare me for what's going to happen when I can't wrestle any more. What happens if I have to go become a producer or an agent or what if I have to do that because it's the only thing I know? I don't want that. I always said I set myself up for something else afterwards and so far, so good.
---