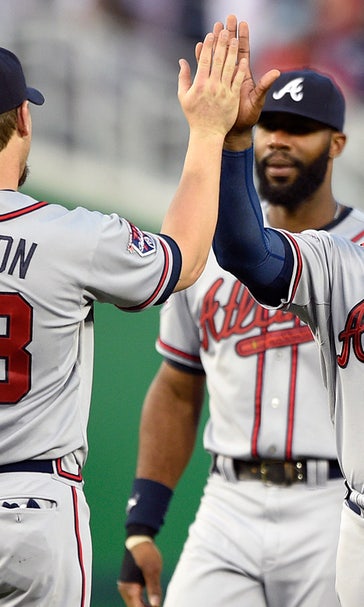 Chopcast: Braves salvage Nats series, look to make move in wildcard race
September 11, 2014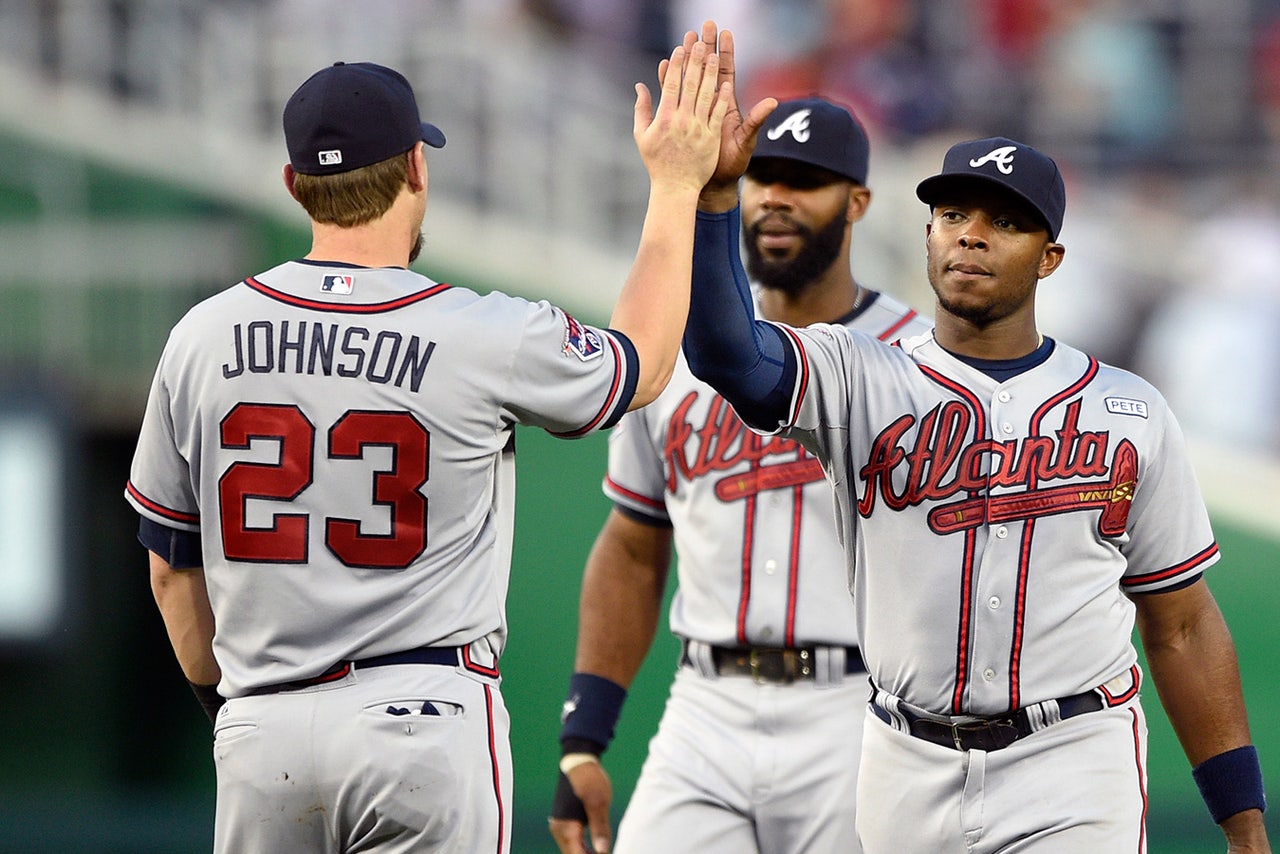 With their latest series against Washington Nationals lost, the Atlanta Braves are in a bind. But there's hope.
Atlanta sits 1 1/2 games back in the National League wildcard race (by the sheer grace of the contenders for the NL's second wildcard spot being wildly inconsistent) and have been a sub-.500 team since the first month of the season. The Braves offense ranks 29th in runs scored -- and in the bottom half in the league in practically every statistical category that carries weight -- and they simply aren't playing good baseball outside of some solid, non-Aaron Harang pitching outings.
The Braves hold a 3-7 record in their past 10 games, and there is little help on the way. As we wrote following Tuesday night's loss, the Braves are what they are at this point. The record and numbers speak for themselves. If postseason success is the goal, the Braves will have to be something they have not been this season: a consistent, winning club ... even if it is for the final 16 games of the season.
Those 16 games will make or break this season for the Braves, and no matter how they get things done they'll need to be better than the Pirates, Brewers and Marlins. That starts in Texas, where the Braves will take on arguably the worst team in baseball after salvaging their series against the Nationals behind a strong start from Aaron Harang.
This NL wildcard race is unique, if only because so few teams seem to be playing their way into the playoffs. The league as a whole has not produced too many high-quality teams this season, as evidenced by only five teams posting a .500 record or better since the first month of the season. Four of those five teams (Dodgers, Nationals, Cardinals, Giants) have all but guaranteed themselves spots in the playoffs. The other, the Pirates, has overcome a slow start and possesses significantly better odds than the Braves of reaching postseason play, according to Baseball Prospectus.
This is as easy as the road gets down the stretch for the Braves. This is a sweep-type situation. How will they respond as time starts to run out? Our writers discuss the playoff race, the Braves performance in Washington, what the trip to Texas means and more:
---