Atlanta Braves
Atlanta Braves
Chipper: 'Can't argue with the results'
BY foxsports • September 26, 2012
This is the second part of a two-part interview with retiring Braves legend Chipper Jones.

Chipper Jones has been the heart and soul of the Atlanta Braves for the better part of 19 seasons and is the last remaining player from the 1995 World Championship team still with the team. At 40 years old, he's retiring after 19 seasons with the club. Jones takes a look back at his final season and his career with the Braves in this two-part Q&A.


Q: Was this the kind of last impression that you wanted to leave on the fans?

A: That's why when I blew out my knee in Houston (in 2010) I didn't people's last impression was of me to be limping off the field out behind third base in Houston. I want their last impression to be me hitting a game-winning, three-run homer off Jonathan Papelbon. That's what I want. Or hitting two homers off Jason Marquis on bobblehead night. I want their last impression to be these 25 guys be the last team standing. We have a long to go. … If we put it all together at the right time, we can play and beat anybody. And that gives us hope.


Q: What are you going to do once the season ends?

A: The whole playoff situation is nothing but one big adrenalin rush, and when that finally ends, there's a slight depression that hits you. You stay at home for three or four days and you don't move. You lie in bed and you lament everything that happened. You take a few days to recharge the batteries. I can only describe it as somewhat of a depression, when it finally ends. Now we're talking about ending 19 years of your career. So, yeah, there's going to be some downtime when the season's over.


Q: When you made the decision, did it give you some freedom to just go out and play this year?

A: Yeah, it was a huge monkey off my back. That's why I did it in spring training. I didn't want to go into each and every city this season and have to answer the questions. 'Is this it? Are you done?' What are you going to do after the season?' I got it out of the way. It was a huge monkey off my back and I think one of the reasons why I've been able to play free and easy this year. 


Q: It was better than going in everywhere and having Chipper night?

A: That is not what I was anticipating when I made the decision. I did not envision what is happening. It was more or less to free my mind up and let everybody else know that this was indeed going to be it. There was no going back on it.


Q: How tough has it been with all the injuries?

A: There are some days when I just can't do it. The bounce back from a night game to 12:10 game, it's awful. If I can waddle my butt out there, I'll waddle my butt out there. This is one of the reasons I'm retiring. I don't know on a daily basis if I can play. More times than not, those day games are pretty tough on me. … I've had seven knee surgeries, so it feels like somebody is jabbing me with a knife in each knee joint with every step. And as you get in your late 30s and 40s, the back starts to stiffen up. It's hard to get loose and you're going out there trying to hit 95 mph. You have to generate some quick twitch and some power to be able to do that. Sometimes the body says, 'Nope. I'm not going to do it today.' I think that's why a guy like Juan (Francisco) has been so big for us because he allows me (to take time off). You know, 10 years ago, 15 years ago, I couldn't take a day off, because the team needed me so much. My presence alone in the lineup meant a lot. Now it's easy, because we've got a guy being productive in my stead. You put mine and his numbers together and they will stack up better, or pretty much any better, than other third baseman who's played this year, from a power and run production standpoint. (You) can't argue with the results.


Q: Will you tell the team anything as the season winds down?

A: There's no 'Win One for The Chipper' speeches. This is a team game. I've tried to stay team oriented my entire career and never put myself above anybody else. I'm one-ninth of the equation that goes out there every day and tries to help us win a ball game. I don't want (this year) to be any different. 
---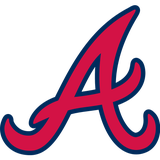 Get more from Atlanta Braves
Follow your favorites to get information about games, news and more.
---