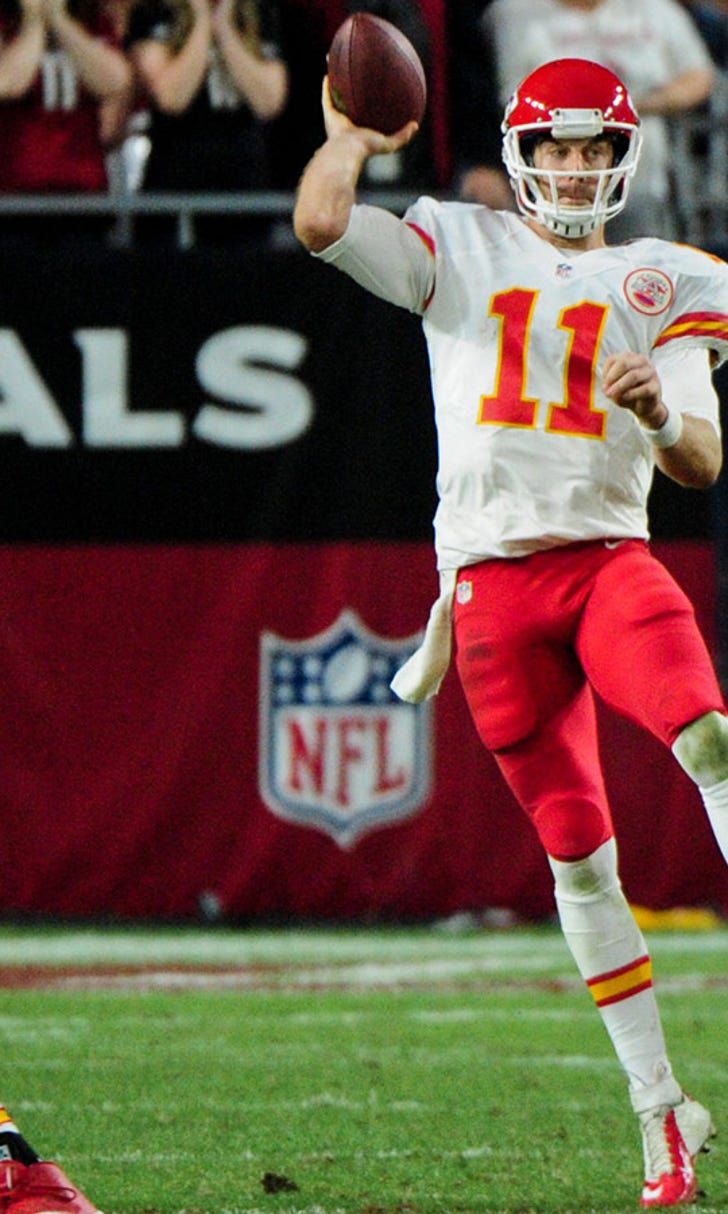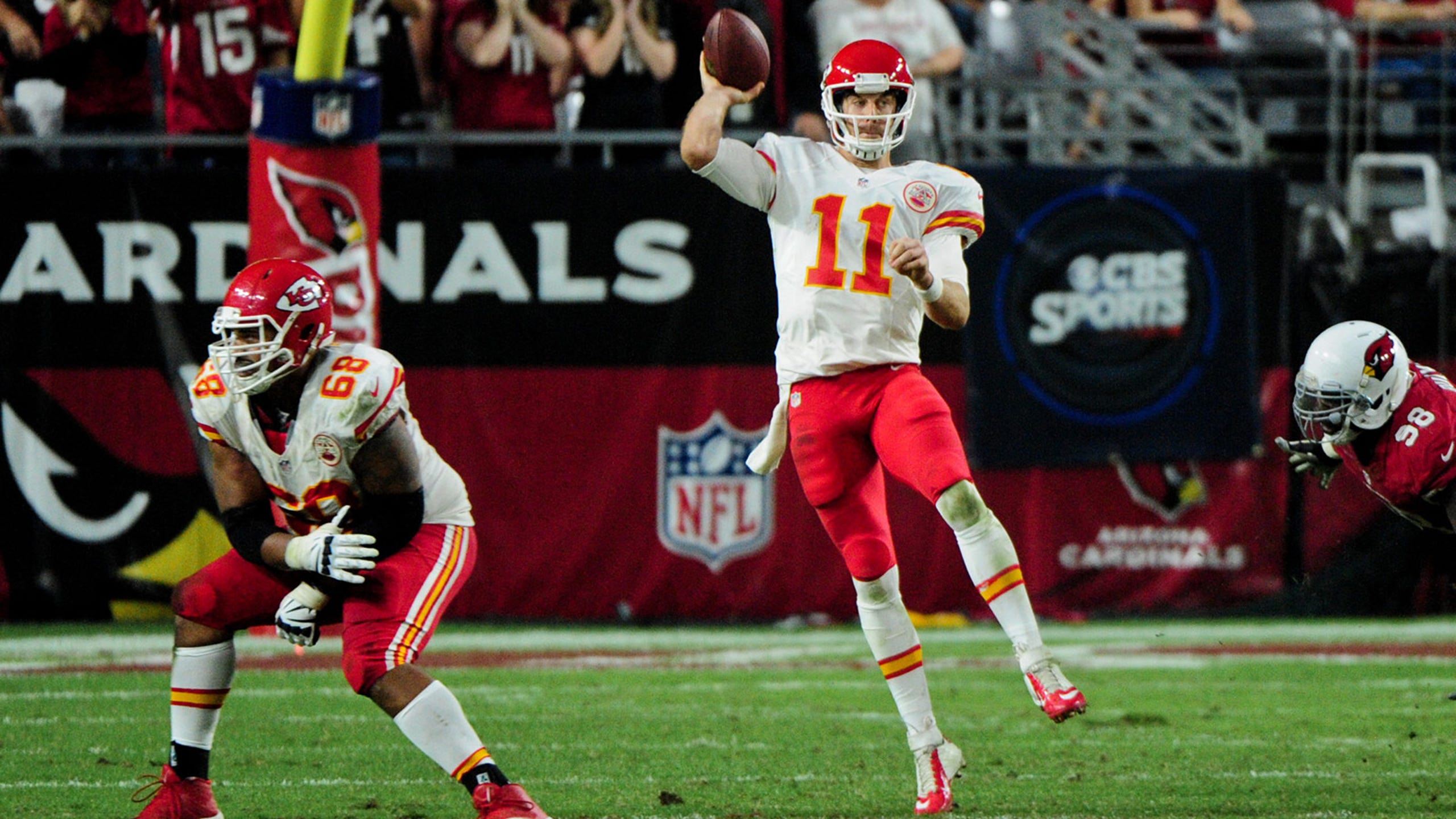 Chiefs' Smith suggests he lacked time to throw downfield on final series at Arizona
BY foxsports • December 11, 2014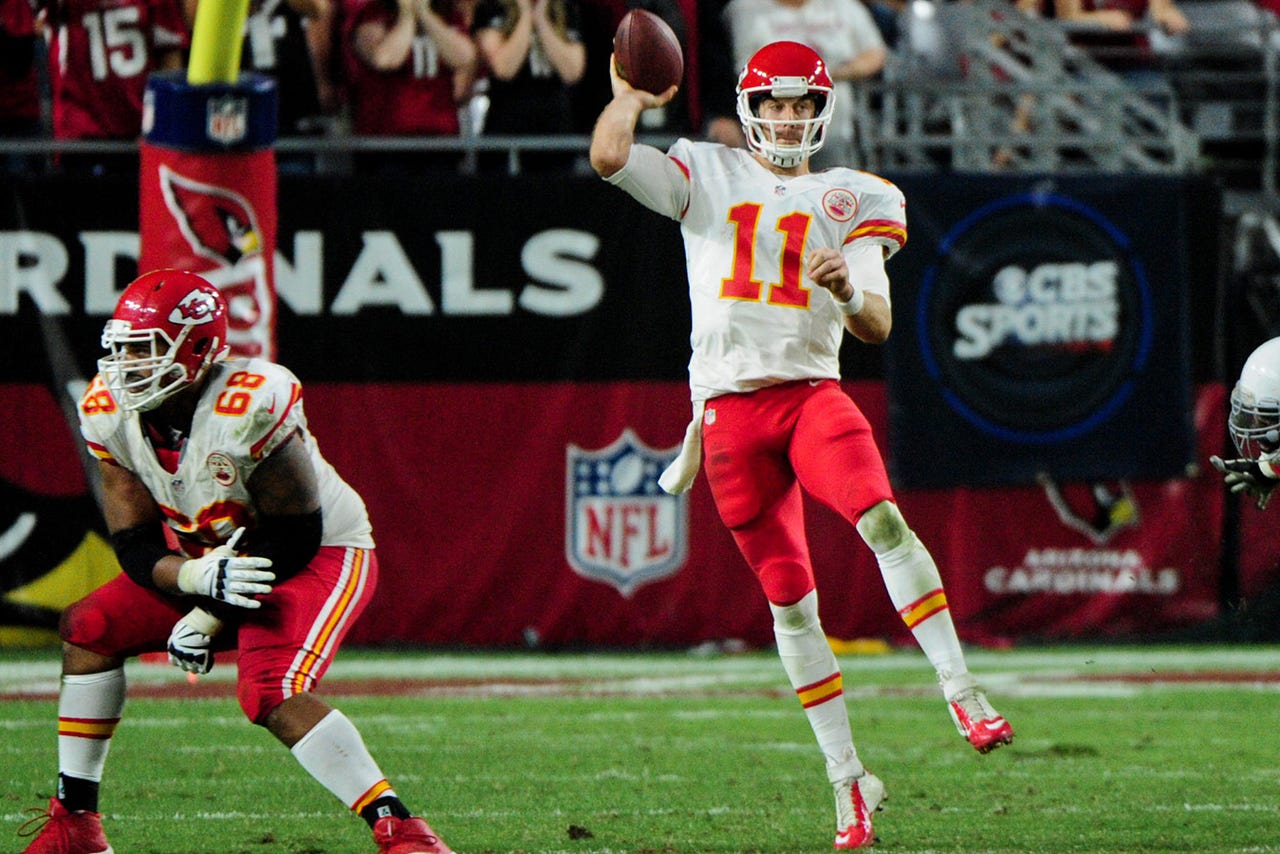 KANSAS CITY, Mo. -- It's been several days, but I have to admit I'm still completely puzzled by the Chiefs' final sequence of plays as they were trailing Arizona 17-14 on Sunday.
Setting the stage: Starting at their own 24-yard line, the Chiefs needed to gain about 38 yards to give kicker Cairo Santos a decent shot at tying the score.
They had 69 seconds and no timeouts -- a difficult situation, but in today's NFL, not unreasonable. Teams do it all the time.
But on Sunday, the Chiefs and quarterback Alex Smith had no chance. None.
Smith produced one short first down and seemed obsessed with tossing 4-yard outs. He never tried a deep crossing pattern that might have picked up a quick 20 or 25 yards.
And even the final desperation fourth-down play was pretty laughable. The Chiefs were at their own 36 and needed a miracle downfield, such as a pass-interference penalty or perhaps a defender falling down.
Still, Smith actually threw yet another check-down pass with 11 seconds left that was incomplete, and even if it had been complete, would have run out the clock.
On Wednesday, Smith addressed the bizarre sequence when asked if at some point he should have gone downfield (something he's not crazy about doing anyway).
"Certainly, I think at some point that does come up," Smith said. "I think a lot of things go into that. (It's) an unorthodox deal there at the end of the game -- most teams do kind of go into what you would call a prevent, more coverage and softer defense -- and for them it was pressure, so a little bit of it is that challenge and sometimes the ball does have to come out (quicker) and we have to try and make a play.
"You don't necessarily have the time or the opportunity to kind of push it downfield, so to speak. So it didn't really end up going that way but certainly, yeah, there always comes that time (when you should throw downfield)."
Hmm.
Well, there might have been a little pressure, but Smith is a good scrambler. And if he hadn't unloaded so many passes so quickly, he could have scrambled a bit, bought some time and fired one good shot downfield that would have given the Chiefs at least a try at a field goal.
But hey, we already know the issues with Smith's unwillingness to throw deep. Recently acquired Jason Avant just caught the team's longest reception of the season Sunday -- a 41-yarder after a Smith scramble (hint, hint).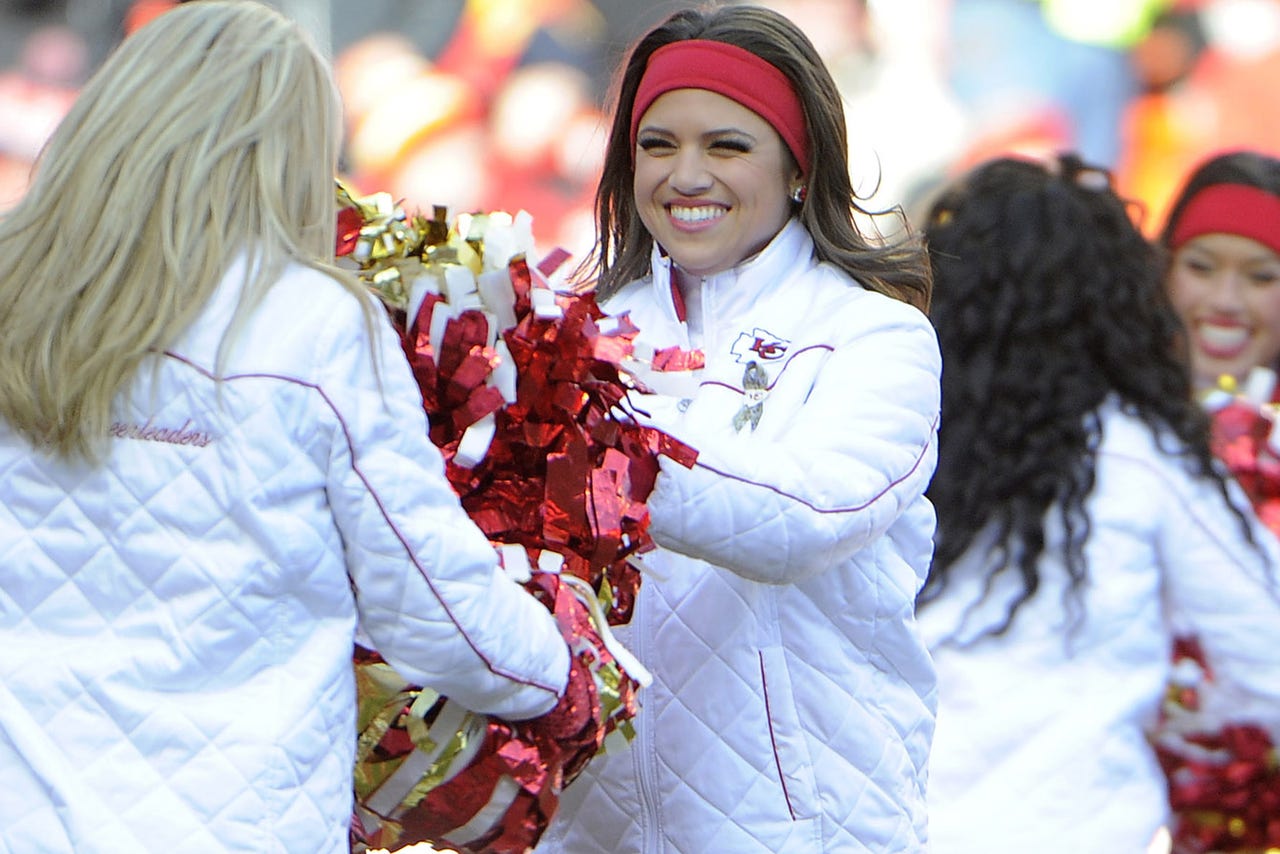 Flip through our photo album of Chiefs cheerleaders.
And, of course, the Chiefs' wideouts haven't caught a touchdown pass all season.
But Smith still feels confident in the passing game.
"My confidence is as good as it always is," he said. "We've had our fair share of games where I have been very clean."
You can follow Jeffrey Flanagan on Twitter at @jflanagankc or email him at jeffreyflanagan6@gmail.com.
---