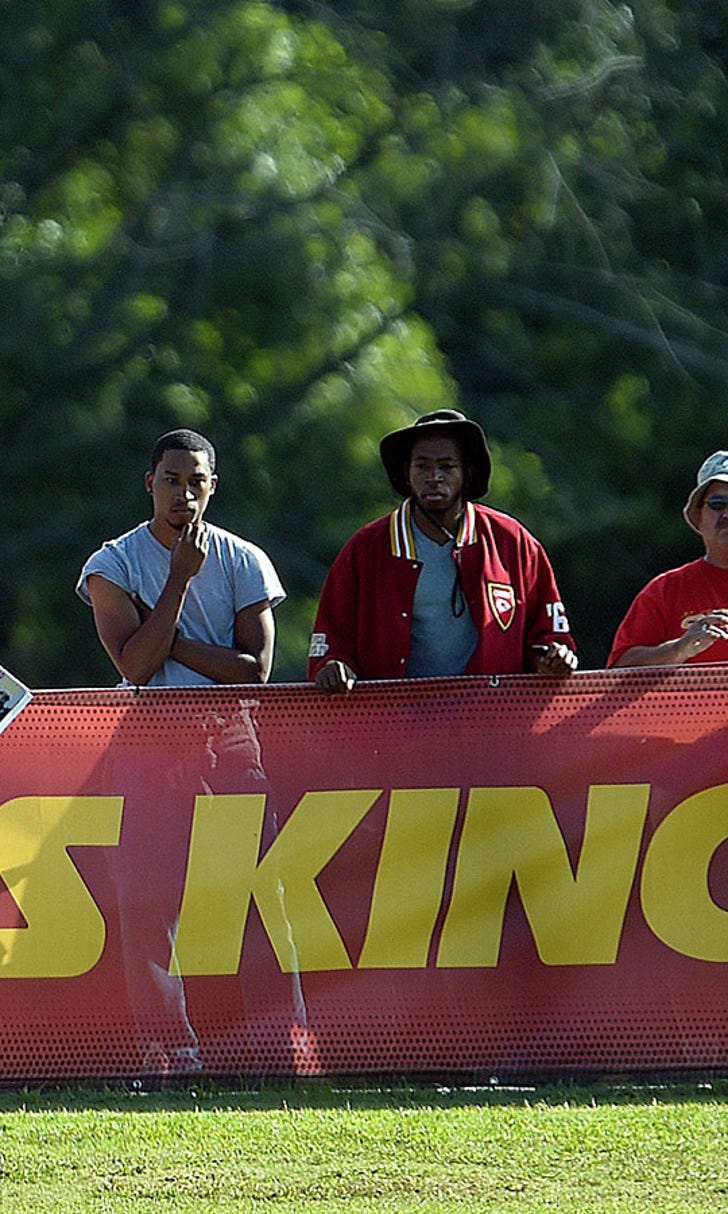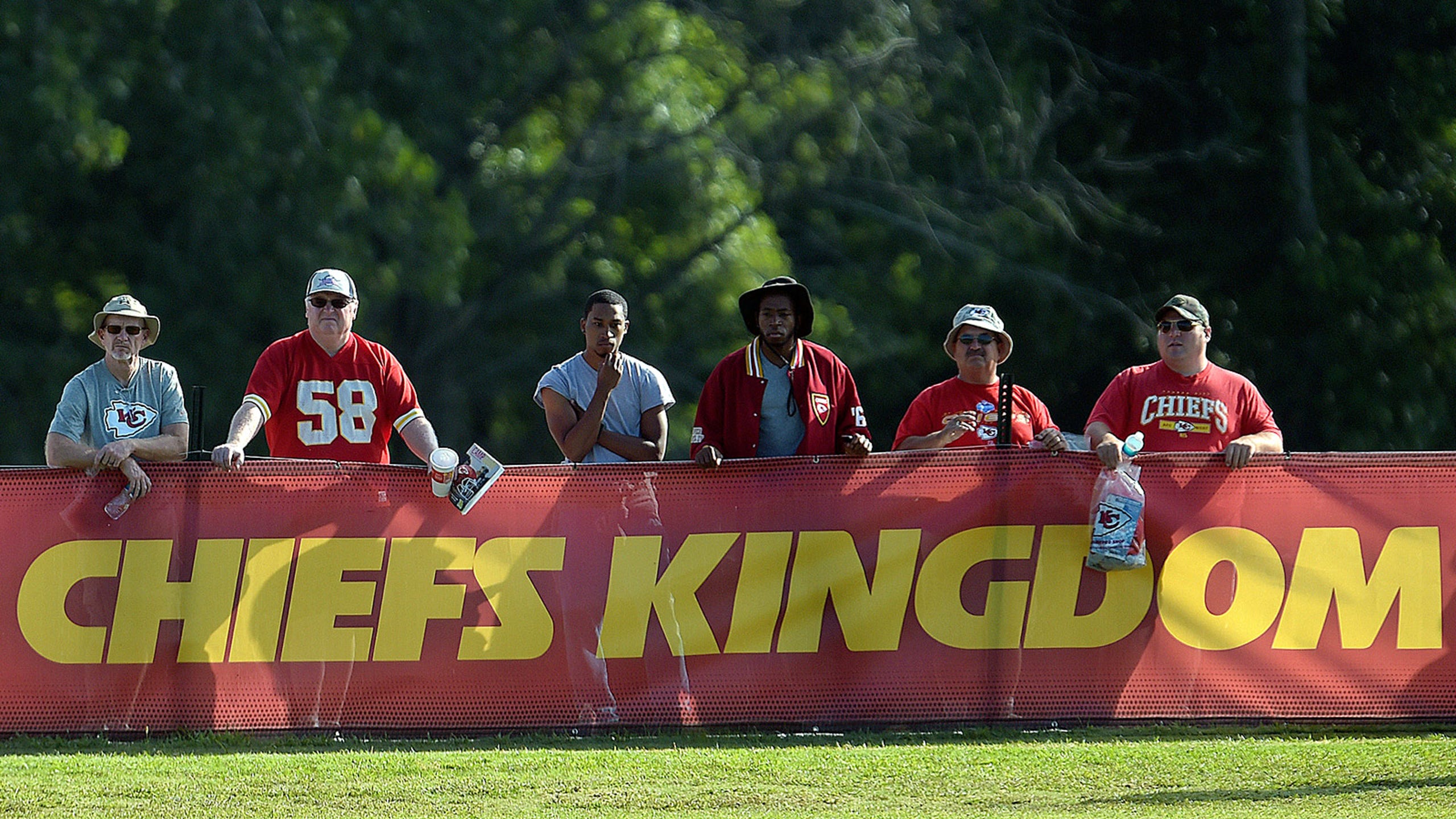 Chiefs say farewell to St. Joe -- and hello to more questions
BY foxsports • August 14, 2014
ST. JOSEPH, Mo. -- You've got questions. We've got a bus to catch. Go.
So, no Eric Berry on Sunday in Carolina. Should I be worried?
Andy Reid isn't.
"I'm not," the Kansas City Chiefs' coach said Thursday after the team's final training camp practice at Missouri Western State, an hour-and-20-minute walk-through in shorts. "It'll calm down. He wants to be out there every day, and so we let it calm down a little bit and put him out there and then it came back."
The "it" in this case being a case of lingering tendinitis in the right heel of the Chiefs' Pro Bowl safety. After sitting out the preseason opener last Thursday against Cincinnati, No. 29 tried to go on it Tuesday, only to leave the field after it started flaring up again.
"Let's get it where it needs to be," Reid said.
Ergo, the Chiefs are shutting Berry down -- for the time being, at least. Meanwhile, Panthers quarterback Cam Newton is on track to make his preseason debut Sunday. So that'll be fun. Best get yourself loose, Daniel Sorensen.
Wait. What's this about Dwayne Bowe having a broken finger?
Something like that. Reid on Thursday: "His finger is shot. It's been thrown out of place 15 times. And he's not catching the ball, but he's getting his work done."
Reid meant that as a compliment to Bowe and his overall grindiness. But, come on: It's the "not catching the ball" part that kind of worries you, doesn't it?
So, which guys LOST the most traction over the last 22 days?
1. Weston Dressler, WR/KR
2. Rishaw Johnson, G
3. Jeff Linkenbach, OL
4. Nico Johnson, ILB (although Josh Mauga's injury might save his bacon)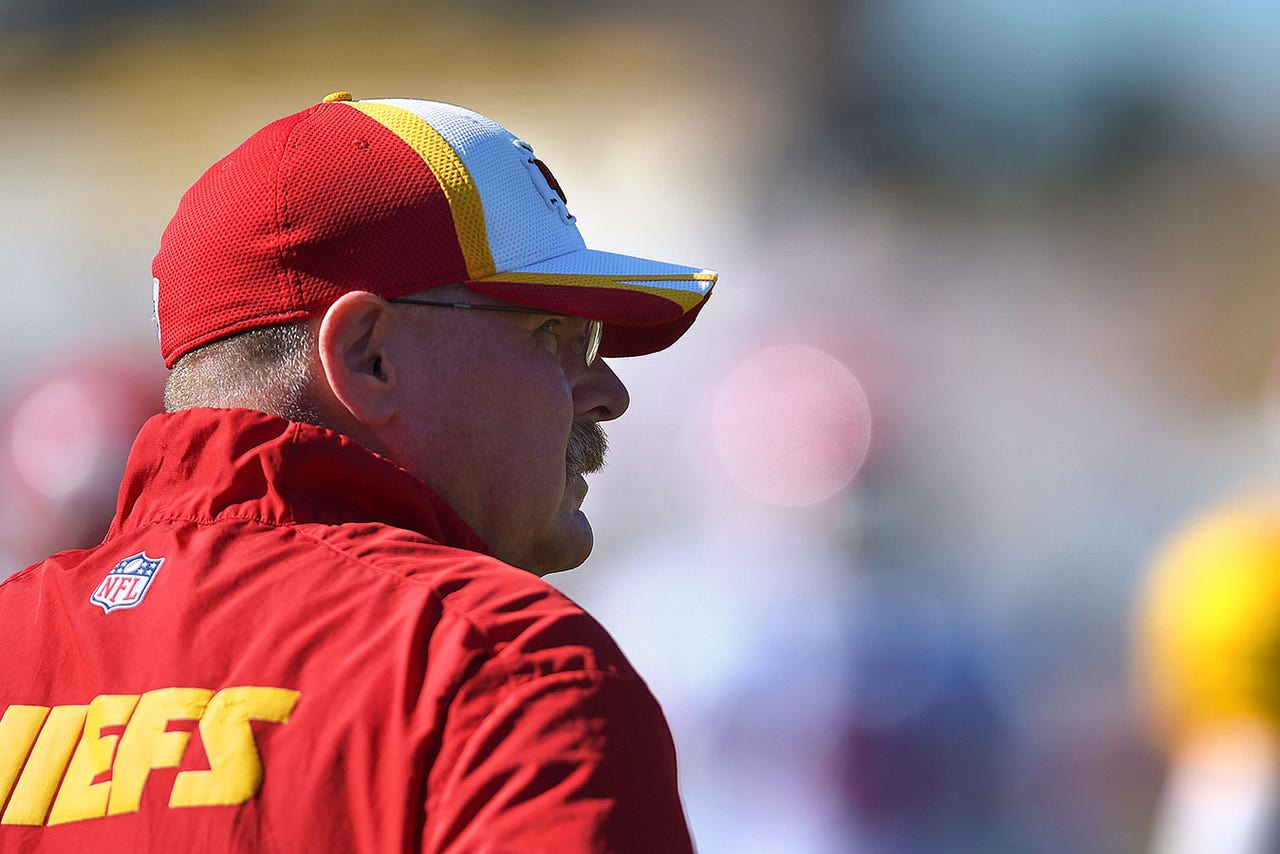 See who's doing what in workouts and throughout the preseason in our Chiefs training camp gallery.
Bigger camp star: Albert Wilson or Kyle Williams?
Wilson, although Williams has built up quite a fan club over the last two weeks. The lower half of the roster will have to make this bunch via special-teams contributions, and according to Pro Football Focus, no Chief had a better special-teams night against Cincy than Wilson (+1.2 grade) did.
Speaking of special teams, was it true that Ryan Succop missed a kick Thursday morning?
Yep.
So he's toast, right?
Nope.
What?
Look, Reid is going to let this thing play out as long as he has to. Santos had to be pretty much perfect to stick around, and sure enough, the kid has been pretty much that. Actually, exactly that. But Reid trotted out his favorite World Cup analogy again Thursday and insisted that while the rotation used during Week 1 of the preseason will continue, Succop will start.
"I love the competition, but it's so close," the coach said. "Every day. It's crazy. They're both right there."
Is it me, or do the Royals seem to take off whenever the Chiefs camp up at Missouri Western?
It ain't just you, champ. Going into Thursday afternoon's finale with Oakland, the boys in blue are 29-9 during the last two Chiefs training camps in St. Joe. The Royals were 15-4 in 2014 through Thursday morning.
So you think they'll be back in St. Joe?
I kinda do. The original five-season deal is complete, with the Chiefs now on a year-to-year arrangement. Most club types rave, publicly and privately, about the setup at Missouri Western. Reid is a big fan of small-college excursions, going back to his Lehigh University days with the Eagles. From dorms to cafeterias and student centers, it's a narrow, football-centric, controlled environment, and what coach doesn't want more control? Reid likes bonding, and nothing bonds you quite like being confined to a campus for three weeks every summer. If it's his vote, they'll be back.  
But ultimately, the final call is -- as with all things -- up to CEO and chairman Clark Hunt. Although St. Joe really does tick a number of boxes the upper management likes. For one, it's a regional visit and regional exposure for a franchise that, like the Royals, markets itself as a regional draw -- Omaha and Des Moines to the north, Wichita to the south, Columbia to the east, Topeka to the west, and on down the line. The current setup gets the team out among the people for a short stretch.
This is the NFL, of course, and money talks; if the Chiefs can squeeze more dollars out of staying home, home is where they'll probably stay. But it's hard to imagine that beating the state-fair-meets-church-festival atmosphere they've had in St. Joe, warts and all.
You can follow Sean Keeler on Twitter at @SeanKeeler or email him at seanmkeeler@gmail.com.
---