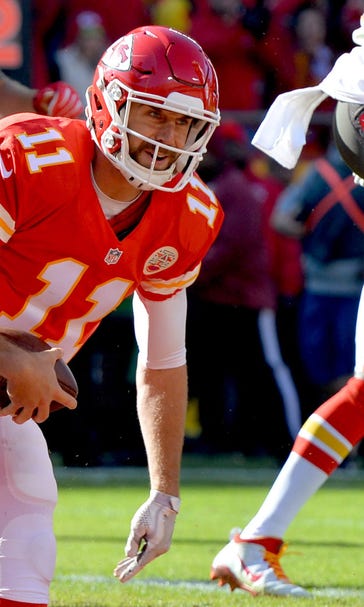 Chiefs' five-game win streak snapped in 19-17 loss to Bucs
November 20, 2016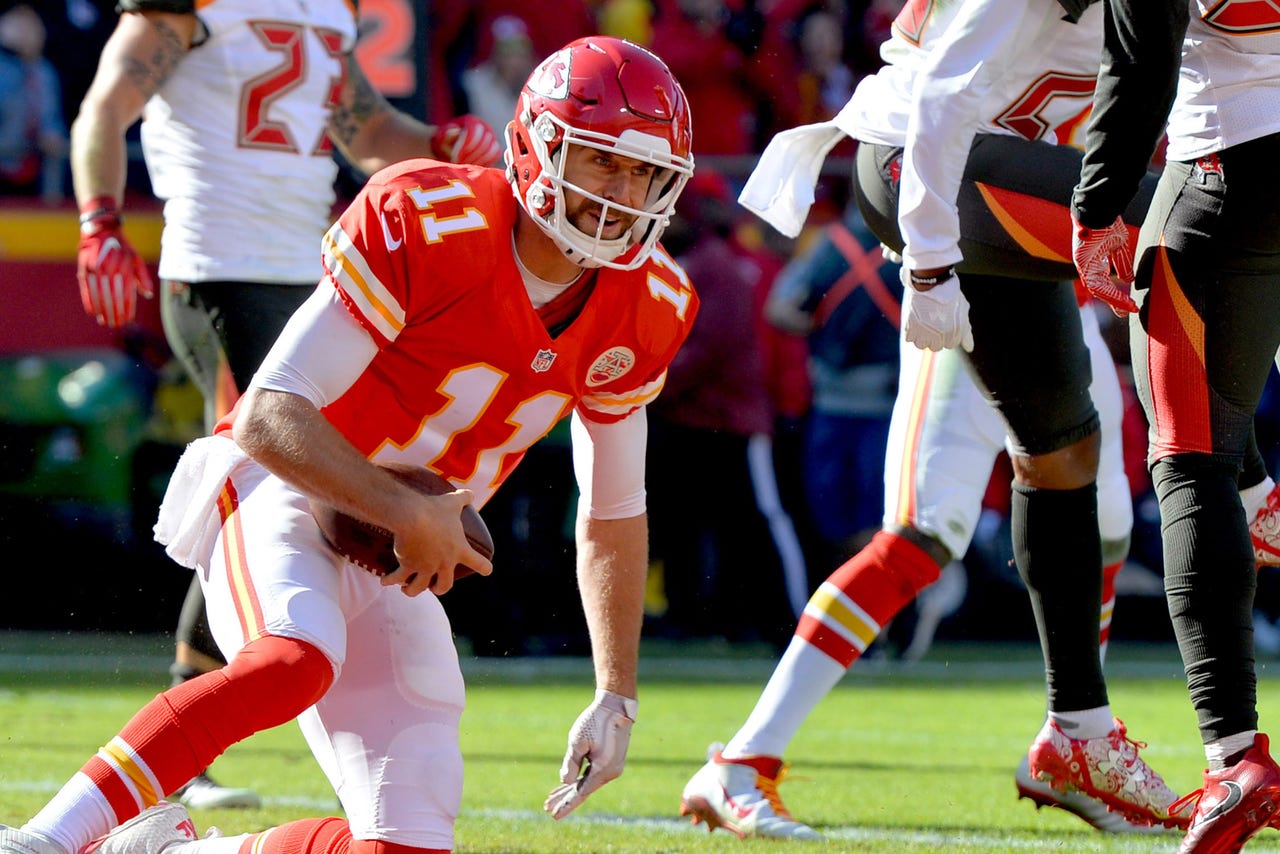 KANSAS CITY, Mo. -- The Kansas City Chiefs have ventured into the red zone five times the past two weeks.
They have one touchdown to show for it.
After settling for a field goal on the first trip Sunday, Alex Smith tossed an interception in the end zone midway through the fourth quarter that spoiled another drive. Tampa Bay capitalized by going the other way for a touchdown that proved crucial in the Buccaneers' 19-17 victory.
"I'm going to take responsibility for it. We're not getting into the end zone for touchdowns when we need to," said Chiefs coach Andy Reid, who this week said scoring touchdowns rather than field goals was a priority. "When you're given an opportunity, you've got to make plays."
The Buccaneers (5-5) certainly did, going 11 of 16 on third down. That included a conversion with just over two minutes remaining that allowed them to nearly finish off the game.
By the time Kansas City finally forced a punt, there was 8 seconds to go.
"I don't think there's one thing you can point to. I don't think there's one thing that can do it," Smith said of the red-zone trouble. "You got to come away with points. That's a difference maker."
Smith was 23 of 30 for 268 yards in another inconsistent performance. He was thoroughly outplayed by Tampa Bay counterpart Jameis Winston, who threw for 331 yards and a touchdown.
"I wish you guys could have been in that huddle," Winston said of the drive that nearly ended the game. "You could just see the faces, everyone was being anxious. I stepped in the huddle and said, `Guys, just calm down. Let's finish. Let's finish. We got this.' And we did."
As the Buccaneers celebrate their fifth straight win over the Chiefs (7-3), here are some of the story lines that came to dominate the afternoon:
GET ONE, LOSE ONE: The Chiefs' pass rush got four-time Pro Bowl linebacker Justin Houston back for the first time this season, but it also lost Dee Ford to a hamstring injury before halftime.
Ford entered the game tops in the NFL with 10 sacks. And while Houston wound playing more snaps than Reid would have liked, he was unable to generate much pressure on the quarterback. The only sack Kansas City got was granted to the team on Winston's fumble.
"He got a lot of snaps," Reid said of Houston, who had not played in a game since having surgery to his left ACL in February. "He's going to be sore tomorrow."
WINNING FOR MONK: Winston dedicated the win to former Florida State star and longtime administrator Monk Bonasorte, who died Saturday night after a battle with brain cancer. He was 59.
"He really meant a lot to me," said Winston, who starred for the Seminoles before becoming the No. 1 overall draft pick. "If the Bonasorte family is listening, thank you. I love you."
MORE HEAVY HEARTS: Chiefs long snapper James Winchester played one day after the funeral for his father, Michael, who was shot to death at an Oklahoma City airport on Tuesday.
Police believe the elder Winchester, an employee for Southwest Airlines, was gunned down near an airport parking ramp in retaliation for the assailant losing his own airline job.
"I can't commend that guy enough," Chiefs tight end Travis Kelce said. "The stuff that he's been dealt this week is, man, it's hard. It makes football seem pointless. It's life and when you lose someone special like that, for him to be out here to be a part of this team, it just shows you the type of brotherhood that we have here."
LET'S GO STREAKING: The Chiefs not only had their five-game winning streak snapped, they lost inside the raucous environs of Arrowhead Stadium for the first time since Oct. 11, 2015.
"Man, the crowd noise was amazing," Winston said. "I love to play here."
TOUGH SLEDDING: Buccaneers running back Doug Martin carried 24 times for 63 yards, while Chiefs running back Spencer Ware was held to 69 yards on 17 carries. Both teams appeared intent on establishing the run, and both defenses appeared intent on stopping it.
"We had some opportunities," Ware said, "and we didn't get it done."
---
---