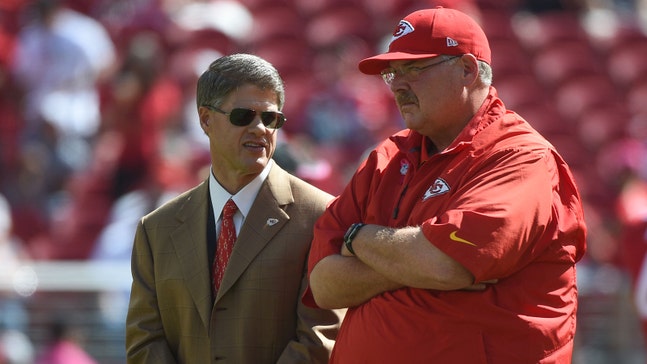 Chiefs chairman Hunt: We're not crazy about the '15 schedule, either
Published
May. 2, 2015 1:52 p.m. ET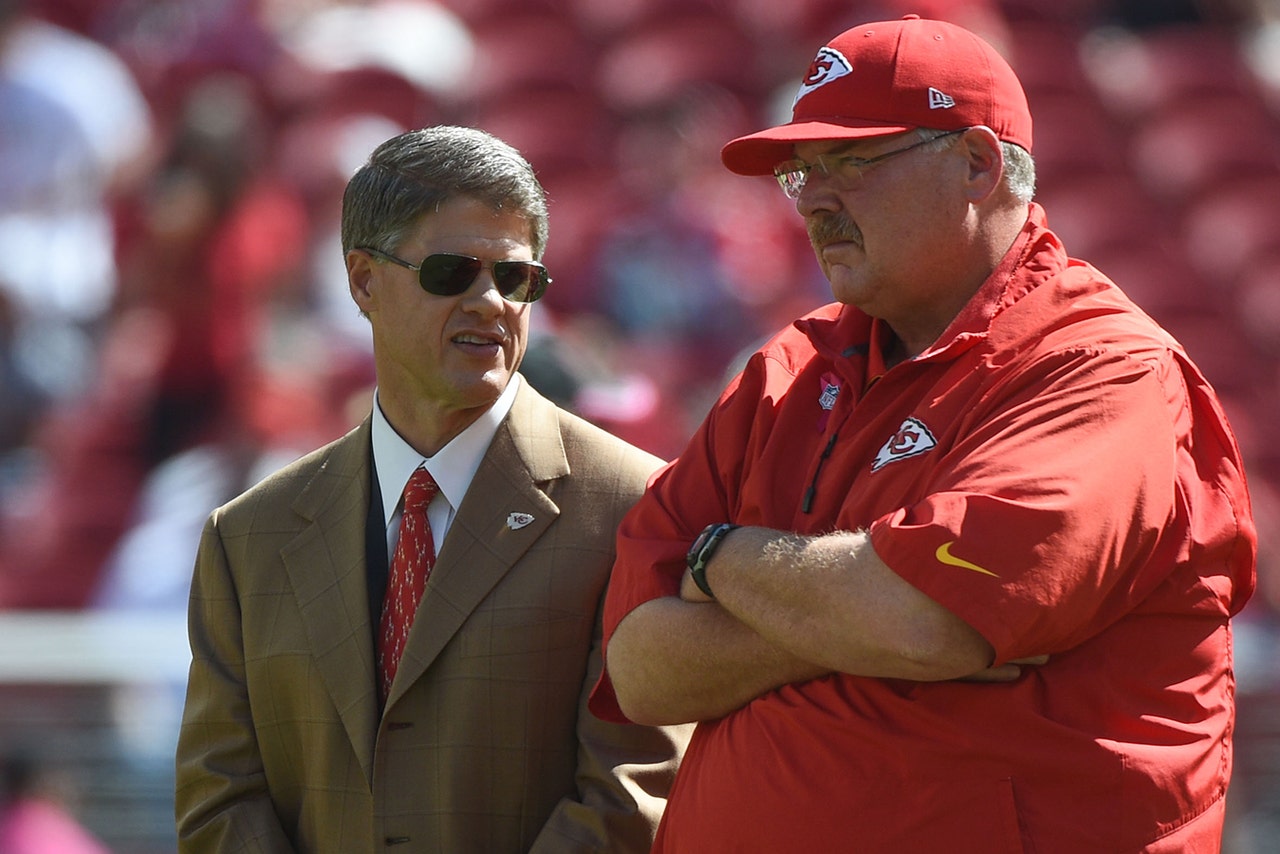 KANSAS CITY, Mo. -- A London trip and no home games between Oct. 26 and Nov. 28. The Kansas City Chiefs' 2015 schedule is funky -- and that's putting it kindly.
Chairman and CEO Clark Hunt has an awful lot to do with that funky. At least the first part, having moved an Arrowhead Stadium date with Detroit to the United Kingdom on Nov. 1 as part of the NFL International Series.
"Well, first of all, every year, when we look at the schedule, I personally don't think it's ever easy," Hunt said Saturday morning before the third day of the 2015 NFL Draft got underway.
"Now the great thing about Andy (Reid) is, Andy's been doing this long enough, it doesn't faze him. He just says, 'OK, you know, bring the games as they fall. We've got to play them all. If we're going to win the Super Bowl, we've got be able to beat the good teams at home, and away, and (in) London, et cetera.'"
The Chiefs drew only seven home dates -- with the London game counting as the eighth -- and four of them fall after Thanksgiving.
"We always make points (with) the league of asking for as many home games as we can get early in the season, when the weather's good here," Hunt said. "And, conversely, fewer games later in the season, and it just doesn't work out that way. Because we're one of 32 teams that has those types of requests, and the folks who do the schedules in the NFL are trying to balance, literally, hundreds of requests. And it's a very difficult job, and they came out with the best schedule (they) can, and we look forward to playing teams as they come."
Hunt also clarified (somewhat) the reasoning behind the Chiefs going overseas, that the NFL has mandated that any city that wins a bid to host a Super Bowl must give up a home game to the NFL International Series in the future. Hunt says the Chiefs are giving up the home game now with the hope it will be counted retroactively.
"(So) that when we get around to bidding for a Super Bowl," Hunt said, "we certainly will include in the bid that we've been to London already."
The next Super Bowl scheduled to be held in a cold-weather climate is LII, set for 2018 in Minneapolis.
"We would like to play more (home) games early in the season," Hunt said, "and it just didn't happen for us this year."
You can follow Sean Keeler on Twitter at @SeanKeeler or email him at seanmkeeler@gmail.com.
---
---