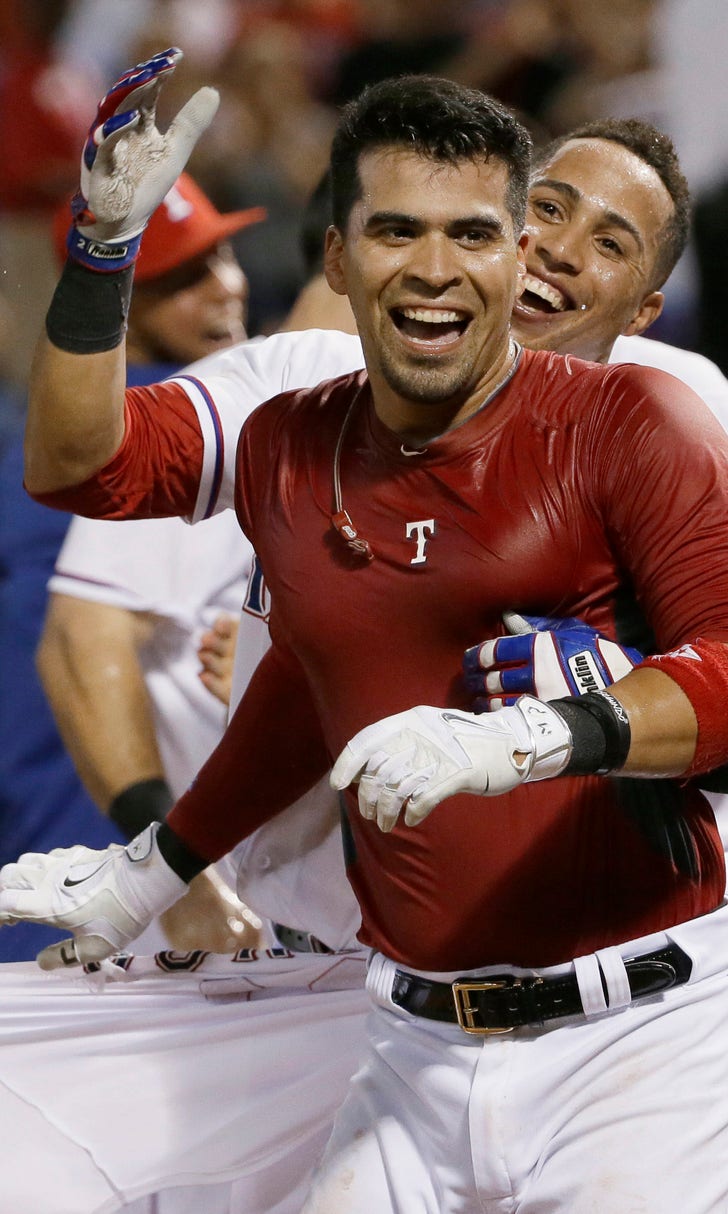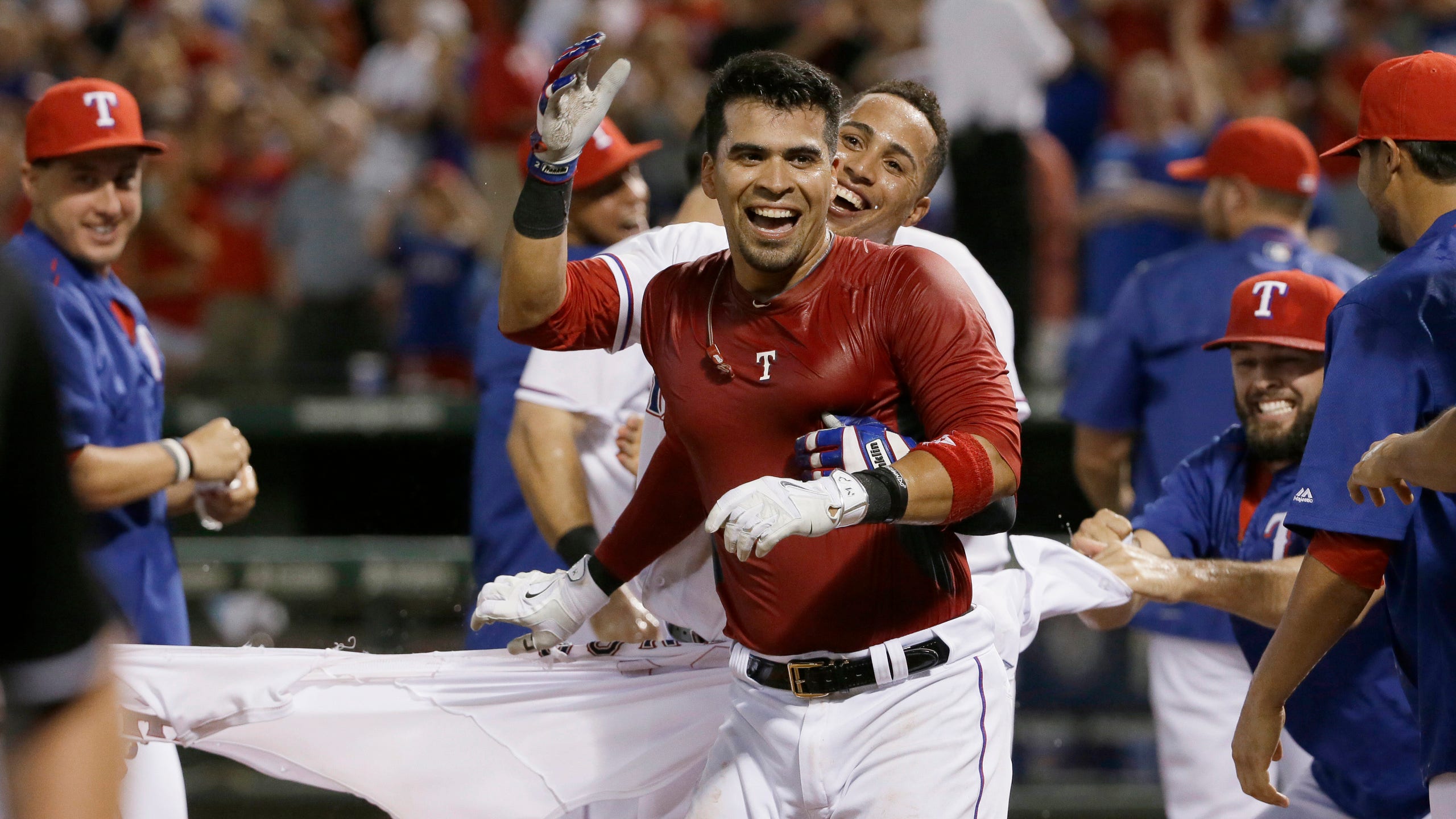 Chi Chi and Chirinos Show saves Ranger
BY foxsports • June 16, 2015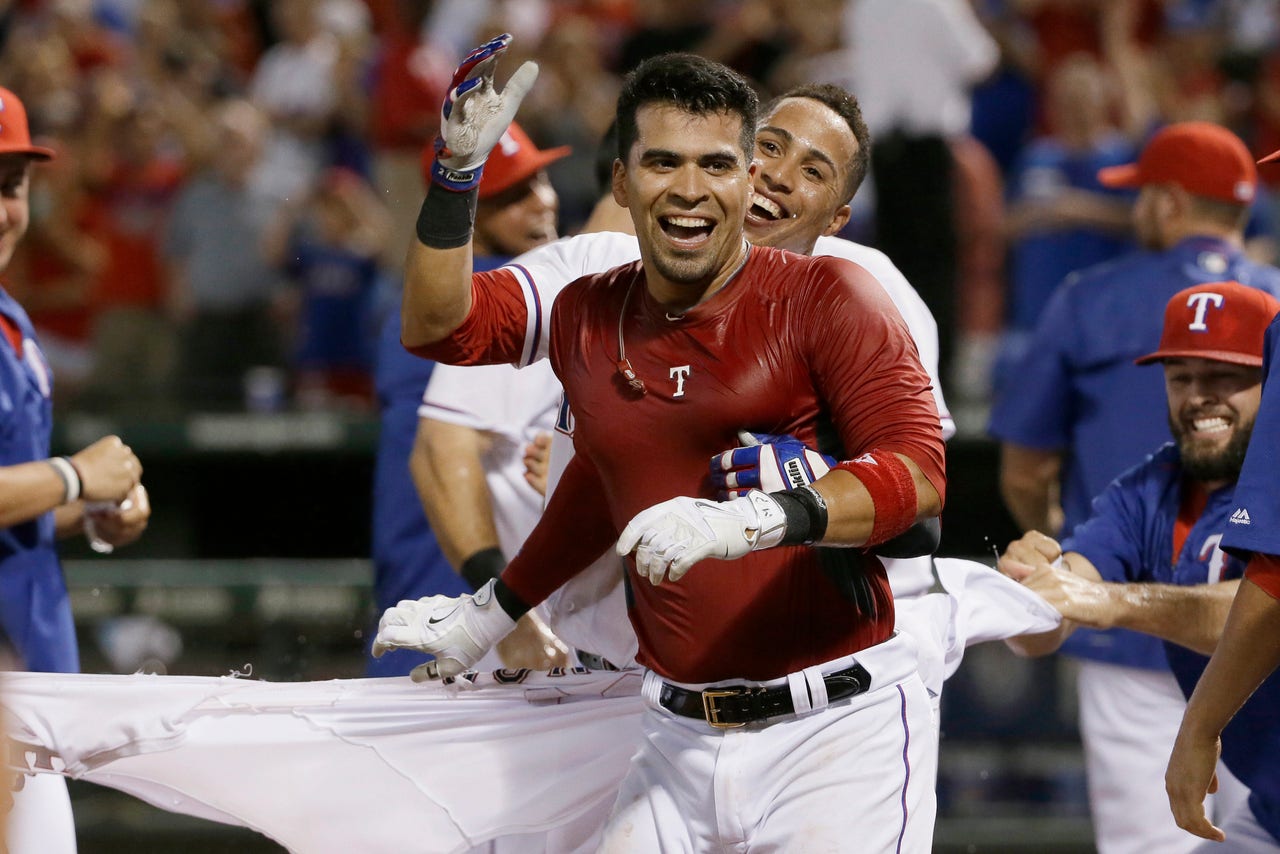 ARLINGTON, Texas -- Robinson Chirinos had starter Chi Chi Gonzalez's back all night Tuesday as the rookie right-hander flirted with his second career shutout in just his fourth major-league start.
So when Chirinos felt like he lost the shutout opportunity when Justin Turner tied the game at 2 with a two-run homer with one out in the ninth inning, Chirinos was mad at himself.
He channeled that anger into something good in the bottom of the ninth though, leading it off with solo homer to left to lift the Rangers to a 3-2 victory and their fourth walk-off win of the season.
The victory also moved the Rangers five games over .500 for the first time this season and gave Chirinos a sense of relief.
"I'm just happy to come through in that situation," Chirinos said. :I told myself before I went to hit everything happens for a reason. I was mad. I've been calling eight shutout innings and one pitch tied the game so I was mad at myself. I said 'Just forget it. Go out there and try to get on base and try to win this game.' That's what I did."
While the homer to Turner denied Gonzalez a chance at both the shutout and the win, it did little to change the outlook on another stellar performance for him. He held the Dodgers to four hits entering the ninth inning and has a 0.90 ERA. Four times he threw fewer than 10 pitches in an inning while extending the streak of quality starts for Texas starters to 12.
And he was also happy to see his battery mate come through and win the game for Texas.
"Me and him were in the battle the whole time, putting down the right fingers, getting the outs," Gonzalez said. "And sure enough I give up the home run but he gets it back for me."
The homer to Turner came on a fastball in, something Gonzalez had been having success with all night. Chirinos said he considered going with a changeup but stuck to what had worked, only this time Turner made the adjustment.
The Rangers were still in trouble after Gonzalez left. Shawn Tolleson gave up two singles to put the go-ahead run at second base but got a fly ball to left to end the inning and set Tolleson up for a win.
And even though Gonzalez didn't factor in the decision it took nothing away from a start that helped him become the first Texas pitcher in 20 years to allow two runs or less in each of his first four career starts (Darren Oliver, 1995).
"It was a mature outing, was on the attack all night long," Texas manager Jeff Banister said. "He threw 105 pitches, one bad pitch. Lot of early contact outs, seemed to have a lot of movement on all pitches, splitting the plate in half. Some really good hitters taking some not-so good swings."
The Rangers gave Gonzalez some early support when Joey Gallo drew a bases-loaded walk off Brett Anderson in the first inning. Texas made it 2-0 in the fifth when Prince Fielder legged out an infield single to pick up an RBI.
That looked like it would be all Gonzalez would need. Instead it set up his catcher instead.
"Man what a finish," Banister said.
MORE FROM FOX SPORTS SOUTHWEST: 
- PHOTOS: Cowboys Cheerleaders Auditions
- Ranking NFL quarterback salaries
- Oldest player on every NBA team
- College football's highest paid coaches in 2014
---