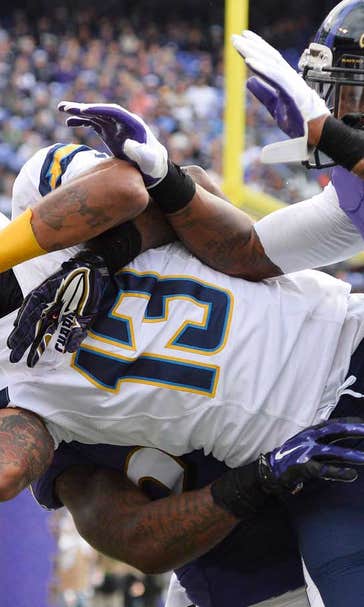 Chargers WR Keenan Allen has kidney injury, out indefinitely
November 2, 2015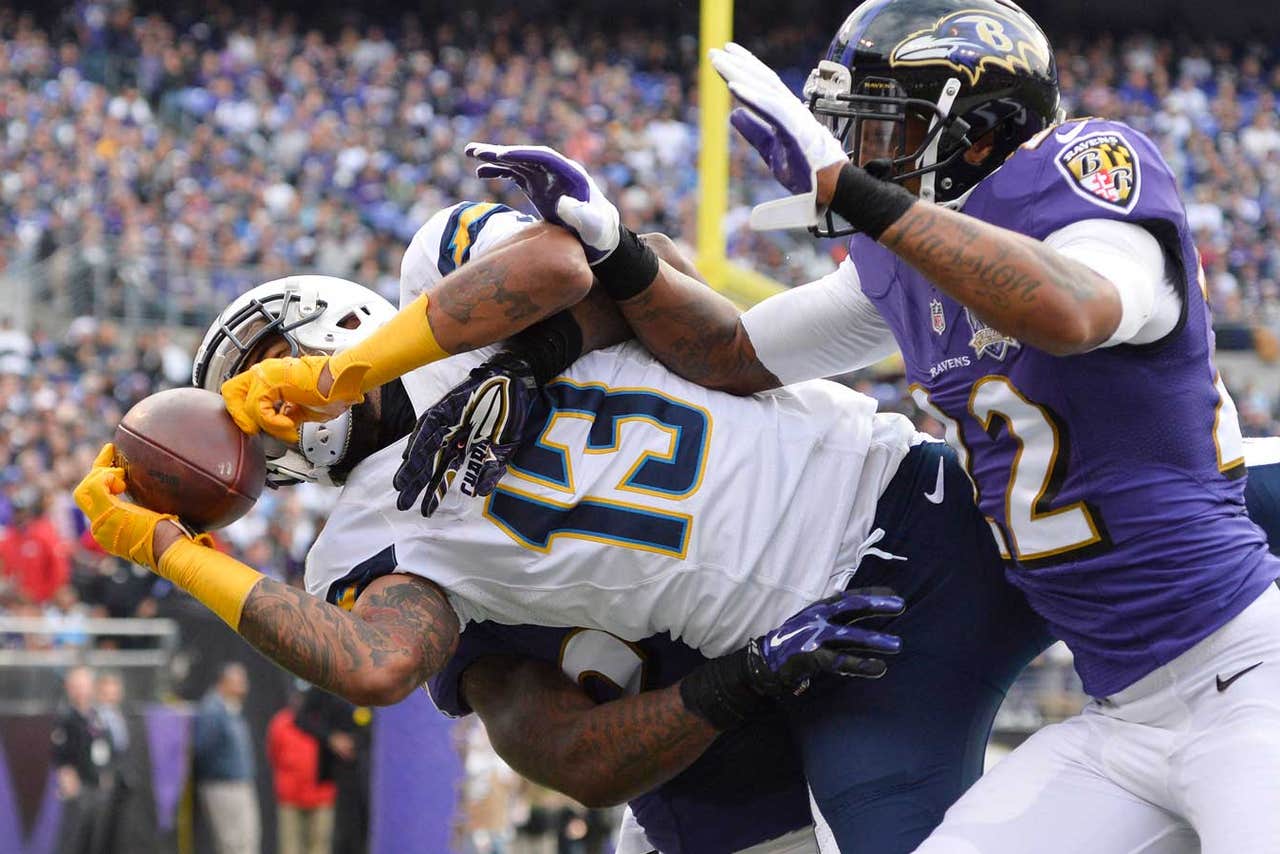 SAN DIEGO (AP) -- San Diego Chargers wide receiver Keenan Allen has a kidney injury and will be out indefinitely.
Allen was hurt making a spectacular touchdown catch just before halftime of Sunday's 29-26 loss at Baltimore. At the time, the Chargers thought Allen had the wind knocked out of him.
Allen is second in the NFL with 67 catches and third with 725 yards.
Coach Mike McCoy said only that Allen will "miss some time."
"It's not what you want to see. He's obviously in our prayers," running back Danny Woodhead said.
San Diego had 12 players leave with injuries. Some returned.
"I don't know if he's out. I don't know what the prognosis is," Woodhead said. "You never want anyone to have problems or anything. As an offense you have to go out and do everything you can to play well when you're missing someone like that."
The Chargers (2-6) have lost four straight games, the longest losing streak in McCoy's three seasons. Last in the AFC West, they will host the Chicago Bears (2-5) on Monday night.
Once again, mistakes and penalties hurt the Chargers.
Cornerback Stevie Williams committed a pass interference penalty against Kamar Aiken on third-and-19 from the San Diego 43, giving the Ravens the ball on the 22 with 1:05 left. Three plays later, Justin Tucker kicked the winning 39-yard field goal as time expired.
Punt returner Jacoby Jones also committed a huge blunder. Instead of fair-catching a punt early in the fourth quarter, Jones, who left the Ravens in the offseason to sign with the Chargers, let the ball roll to the San Diego 3.
The Chargers lost 2 yards and punted, giving the Ravens the ball on the Chargers 38. Joe Flacco capped the drive with a 1-yard sneak for a 26-23 lead.
"We've got to field that ball," McCoy said.
Jones has returned four punts for minus-2 yards this season. The Chargers have only 3 punt return yards.
---
---