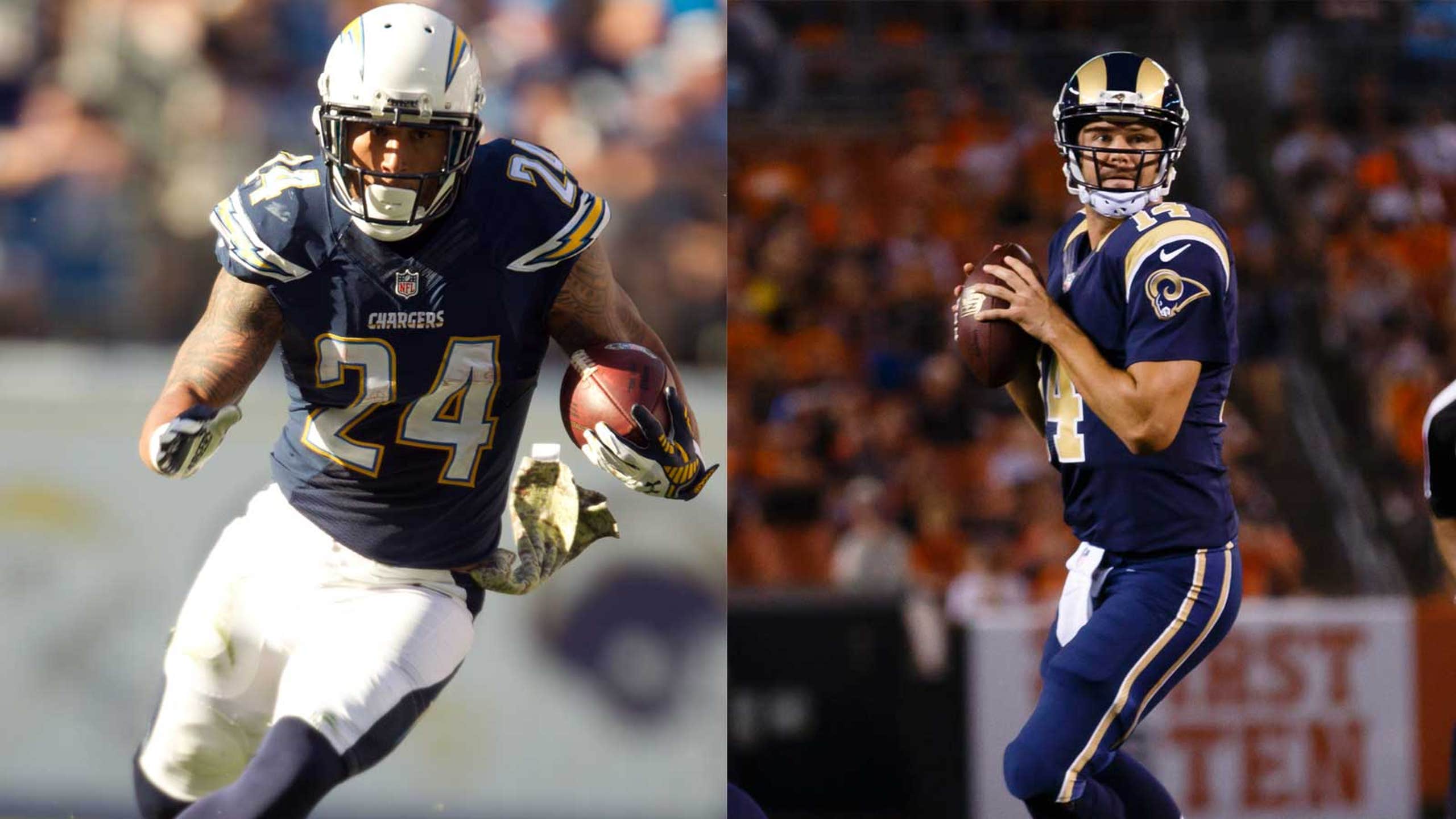 Chargers-Rams Preview
BY foxsports • November 19, 2014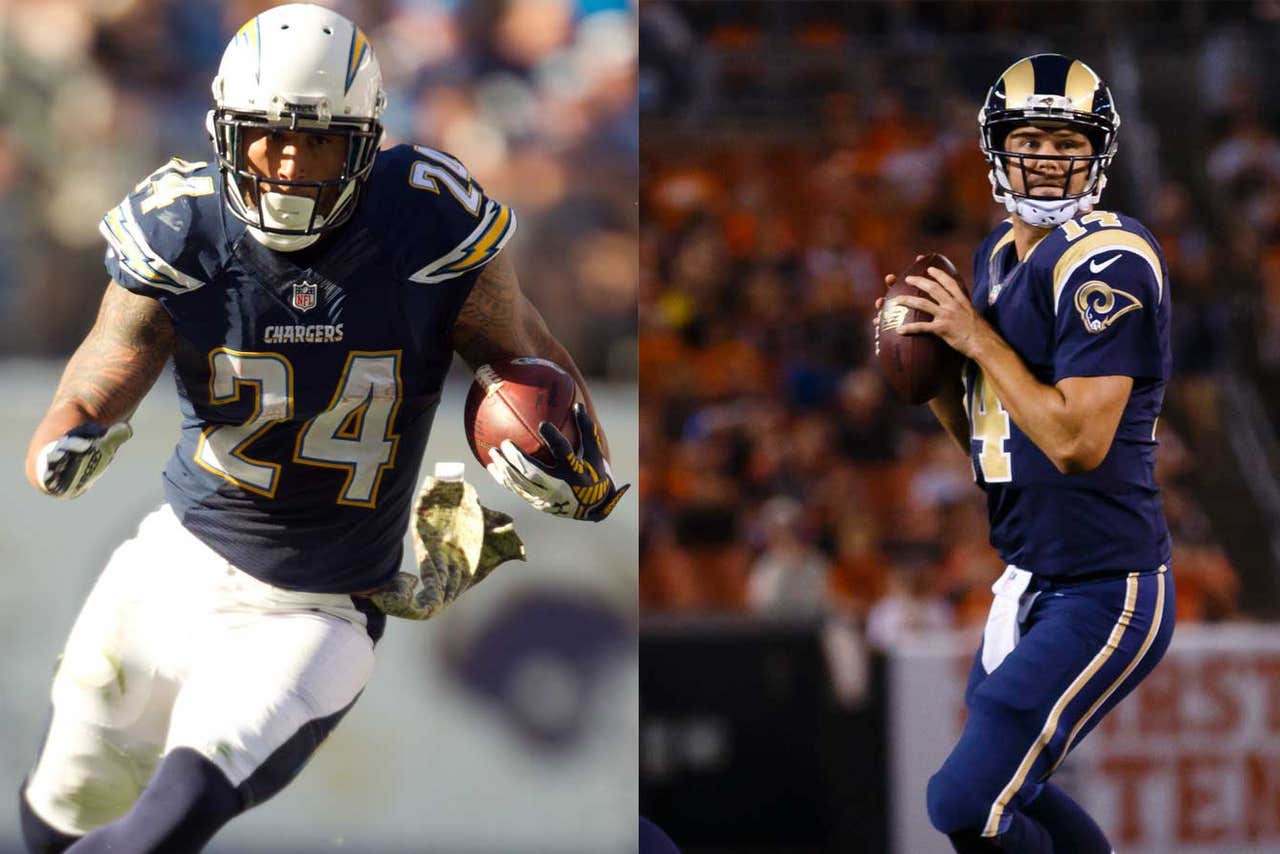 Antonio Gates gave some indication of what may be hurting Philip Rivers and slowing the San Diego Chargers offense last weekend before backing away from his comments.
Rivers, though, should start Sunday when the Chargers look to build on their first win in more than a month as they host the sack-happy St. Louis Rams.
San Diego (6-4) was rolling offensively when it averaged 29.4 points and 395.8 total yards during a five-game winning streak. The Chargers, though, have scuffled of late with 13.5 points and 258.8 yards per game over their last four.
Rivers has slumped to an average of 197.0 yards in those contests with six touchdowns and six interceptions. He had put up 303.6 yards per game with 14 scores and one pick during the win streak.
Rivers finished with less than 200 yards passing for the second straight game last Sunday in a 13-6 home victory over Oakland that snapped a three-game skid.
Following the contest in which Rivers was sacked twice and took two other hard hits, Gates let it slip that the five-time Pro Bowler has been trying to play through a serious injury.
"He's been taking shots all year," he said. "For those who don't know, he's been dealing with a rib injury, a very severe rib injury. So he's been toughing it out these last three, four weeks."
That certainly didn't sit well with coach Mike McCoy, who does what he can to keep injury information a secret. Gates backtracked earlier this week, saying there was "a misunderstanding of what I was trying to say about him."
"I was more so pertaining to just his toughness, mentally and physically, what he's been able to play through and how he's always been able to lead this team," Gates explained.
McCoy said Friday there have been no setbacks with Rivers, who has played in all 16 games every year since 2005, and he will be under center when the Chargers go after their eighth win in nine home games.
San Diego sits one game back of AFC West co-leaders Denver and Kansas City.
The Chargers, however, may need to put an emphasis on protecting Rivers against the Rams, whose 18 sacks since Week 7 are the second-most in the NFL. Star defensive end Robert Quinn is tied for the league lead with six over that span.
St. Louis had two sacks and two interceptions of Denver's Peyton Manning in last Sunday's stunning 22-7 home win. The Rams held the Broncos to their lowest-scoring total since Manning took over at quarterback to start the 2012 season and snapped his streak of 15 straight games with multiple touchdown passes.
Now the Rams (4-6) will try to claim back-to-back wins for the first time this season after they've followed recent victories over Seattle and San Francisco with blowout losses at Kansas City and Arizona.
"We're building this team and we're on the right track and we're moving in the right direction," coach Jeff Fisher said. "We've had some disappointing losses, some close losses and some things have happened but to be able to line up and play against these teams like we did, I think we've earned a little respect."
Shaun Hill made a positive impact in his first start since the opener, going 20 of 29 for 220 yards with one score. More importantly, he presided over the team's first turnover-free day since Week 7.
Kenny Britt keyed the passing game with four catches for a season-high 128 yards and a touchdown, while rookie Tre Mason provided a lift in the rushing attack after finishing with a season-high 113 yards on 29 carries.
"(Hill) throwing well helped the run game and us running well helped him throw," Mason said. "It all plays together."
The Chargers also got a boost from the ground game last week with the return of Ryan Mathews, who believes his knee isn't a concern after he ran for 70 yards on 16 carries in his first action since Week 2 because of a MCL sprain.
San Diego returned to its early season form defensively by limiting the Raiders to two field goals and 71 yards on the ground after it had given up 30.8 points and 134.8 rushing yards per game over its previous four.
The Chargers have dropped six of 10 all-time matchups, most recently losing 20-17 at St. Louis in 2010 as Rivers was sacked a career-high seven times.
---