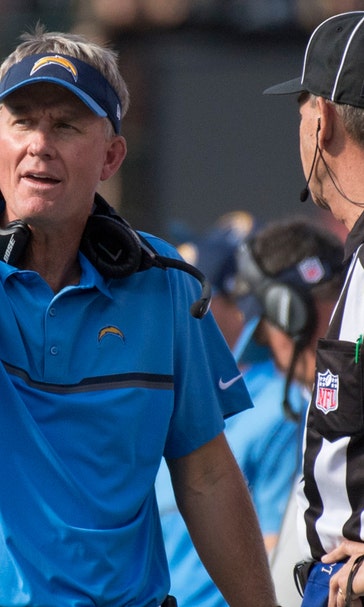 Chargers' McCoy says his focus is on Broncos, not job status
BY foxsports • October 10, 2016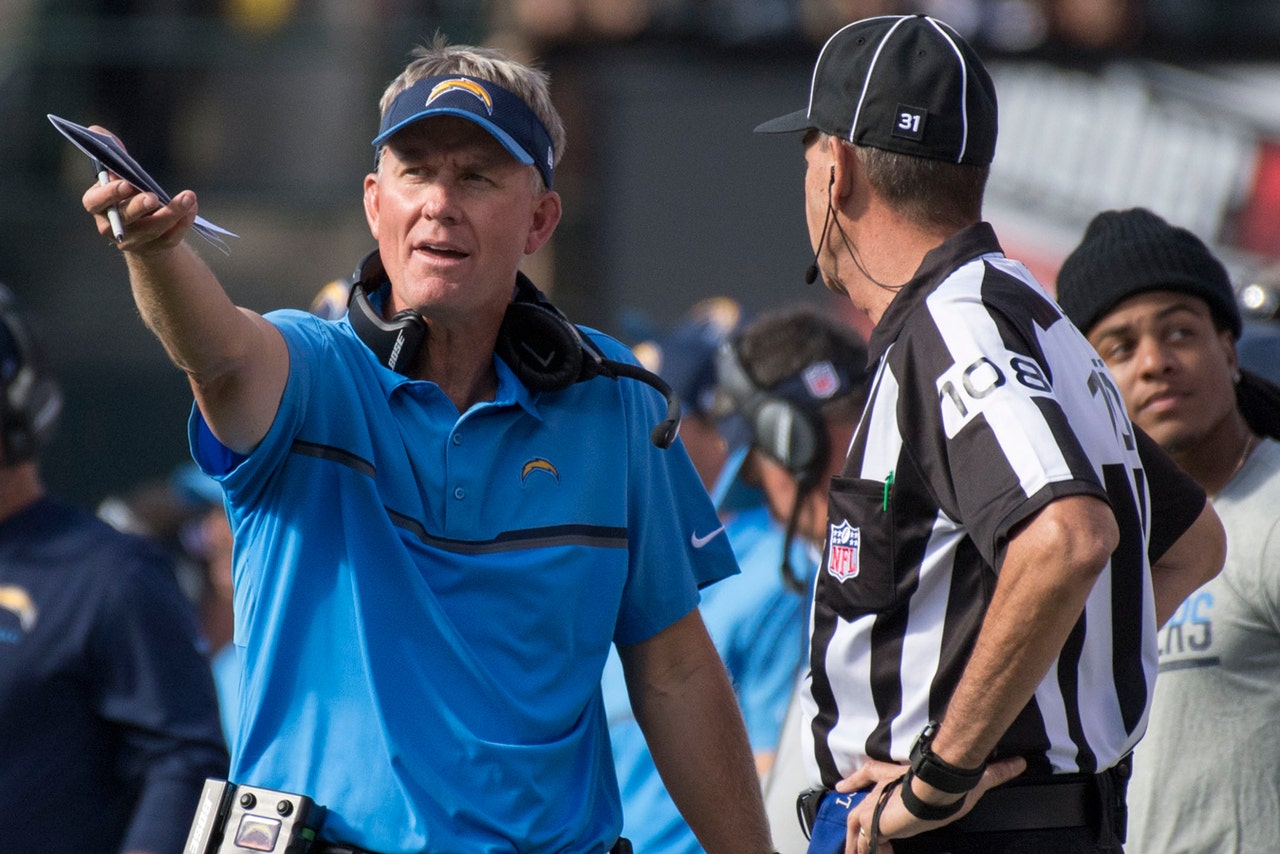 SAN DIEGO (AP) -- The San Diego Chargers keep finding new ways to lose, which keeps alive the uncertainty surrounding coach Mike McCoy's job status.
On Sunday, rookie Drew Kaser botched the hold for a potential game-tying field goal late in a 34-31 loss at Oakland that dropped the Bolts to 1-4.
It was the 10th straight AFC West loss dating to 2014 by the Chargers, who host defending Super Bowl champion Denver on Thursday night.
McCoy, whose overall record is 24-31, says he hasn't been told by his bosses whether he'll be coaching for his job Thursday night.
"The only time that's brought up is with you guys," he said during his Monday news conference. "All I'm worried about is the Denver Broncos."
General manager Tom Telesco didn't immediately respond to a request for comment about McCoy's status.
The Chargers haven't fired a coach during a season since canning Kevin Gilbride six games into the 1998 season. The Chargers also fired Don Coryell after eight games in 1986, the third year under owner Alex Spanos.
San Diego is 5-16 since John Spanos, the grandson of Alex and son of team chairman Dean Spanos, was promoted to president of football operations. While McCoy has drawn much of the ire of Chargers fans, John Spanos and Telesco are increasingly coming under fire because of their roster decisions and the fact that they hired McCoy.
John Spanos didn't return an email seeking comment on the state of the team.
The Chargers are in a malaise. They've won only five of their last 21 games, and two of those were against Jacksonville. They've lost 11 of their last 12 road games and it's been nearly 23 months since they've won a division game.
The Chargers' implosion comes as Dean Spanos will ask voters on Nov. 8 to approve an increase in hotel occupancy taxes to raise $1.1 billion for a new downtown stadium.
Sunday's loss saw a continuing problem, a critical lost fumble by Melvin Gordon, and a new one, a botched hold by Kaser. Kaser, a sixth-round draft pick, also shanked a punt that led to a touchdown that gave the Raiders a 10-point lead.
Kaser's botched hold came when McCoy chose to try a field goal rather than go for it on fourth-and-1 from the Raiders' 18 with 2:07 left.
McCoy said Kaser remains the punter but that the team will explore other options at holder.
McCoy also said Gordon has to do a better job of holding onto the football.
"He's got to protect the football. He knows that. It's an unfortunate situation," McCoy said. "We put our team in bad field position. We did that a couple of times with our defense, whether it was a punt or turnovers, to put them on a short field."
A week earlier, Gordon and receiver Travis Benjamin fumbled on consecutive plays to give the Saints the opening they needed to rally from 13 down to beat the Chargers 35-34.
"You can't put the ball on the ground," McCoy said. "The last two weeks it's been on the ground too many times."
Many Chargers fans were angered at images of kicker Josh Lambo laughing with Raiders kicker Sebastian Janikowski right after the game.
McCoy said he had a talk with Lambo, and that Lambo spoke with some teammates Monday.
"He's got to learn from it," McCoy said.
------
Follow Bernie Wilson on Twitter at http://twitter.com/berniewilson
---
---