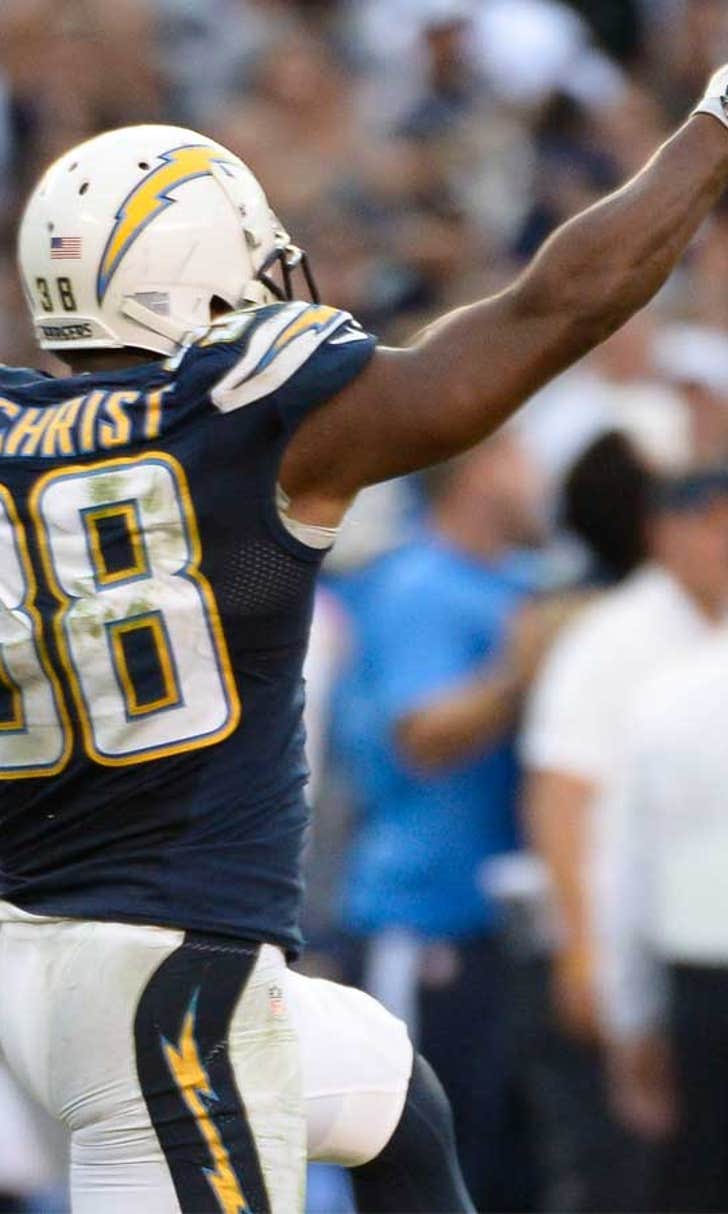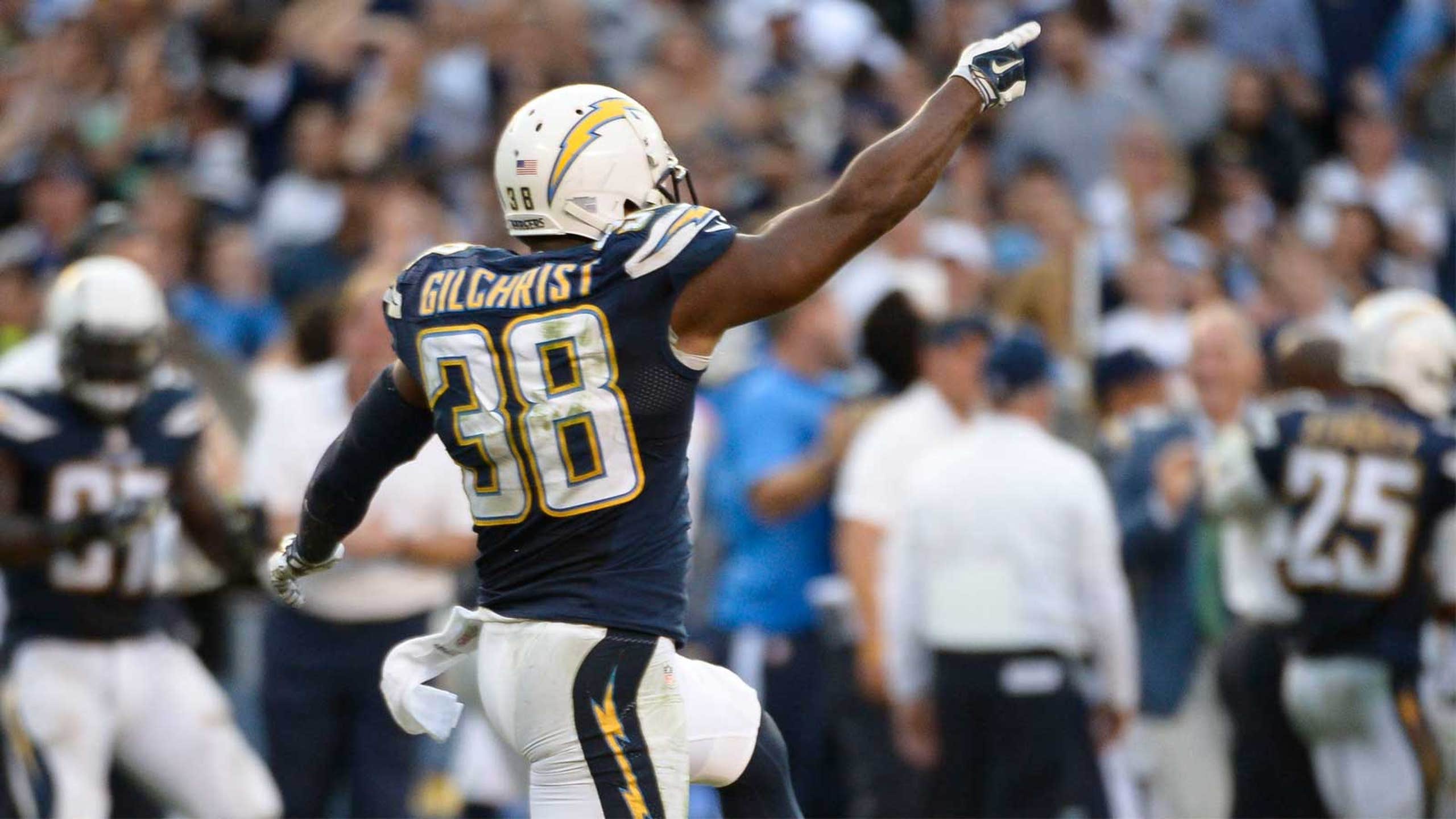 Chargers close with 5 games vs winning teams
BY foxsports • November 25, 2014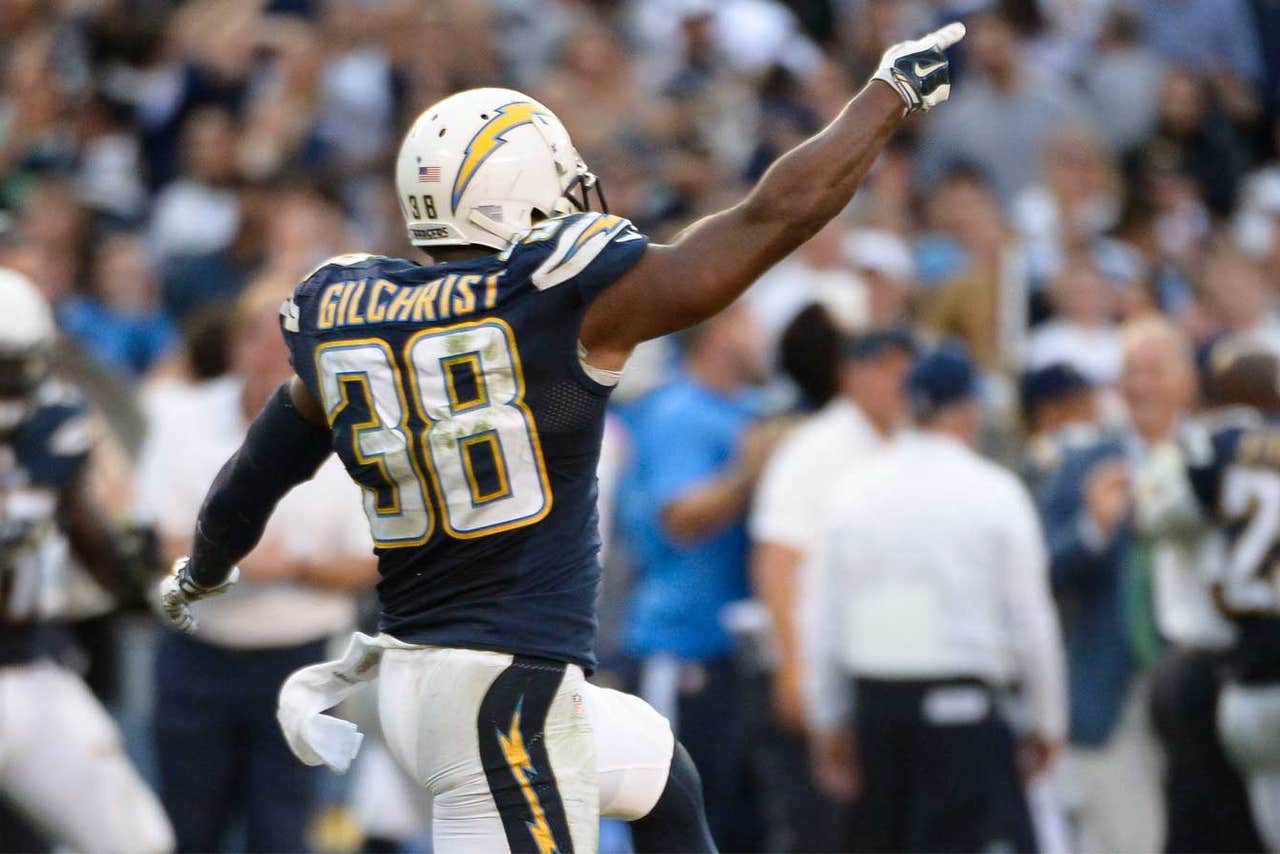 SAN DIEGO (AP) -- The perceived easy part of the San Diego Charges' schedule is over.
They close with five games against teams with winning records. Four of those teams made the playoffs last year and two of them, AFC West rivals Denver and Kansas City, have already beaten San Diego.
The Chargers (7-4) have won just one game against a team with a winning record, a Week 2 upset against defending Super Bowl champion Seattle.
San Diego beat the St. Louis Rams 27-24 Sunday after safety Marcus Gilchrist intercepted Shaun Hill's pass at the goal line with 56 seconds left.
It was San Diego's third takeaway. But the Chargers also had three turnovers, including a 99-yard interception return for a touchdown by Janoris Jenkins.
Can the Chargers withstand that kind of performance the rest of the season?
"As long as we score one more point we can, yeah," coach Mike McCoy said Monday.
He added: "I don't want us to turn it over three times. Week in and week, out, you turn the ball over three times, the odds of losing, they go up high. So we've got to do a better job of protecting the football. It helps when you create the turnovers, too, to balance it. It was huge for them to create the turnovers."
The other Chargers takeaways were linebacker Andrew Gachkar's 13-yard fumble return for a touchdown, and cornerback Brandon Flowers' interception.
San Diego visits Baltimore on Sunday. The Ravens were 6-4 going into Monday night's game at New Orleans.
After that the Chargers host the New England Patriots and Broncos before finishing the season with road games against San Francisco and Kansas City.
The closing stretch is much tougher than last year, when the Chargers won their final four games while getting help from Baltimore and Miami, which each lost its last two games. That allowed the Chargers to clinch the AFC's No. 6 playoff seed.
"We feel like we're in playoff mode right now because every team we're going to be playing the rest of the season feels they can't lose a game the rest of the season just to try to keep their playoff hopes alive," Flowers said Monday.
"I guess it's good in a sense. We don't have any so-called trap games. Every team is coming in trying to win a game, so we're going to feel like we have to give every team our best shot and we're going to get everybody's best shot."
The Chargers are tied for second in the division with Kansas City, one game behind Denver. The Chargers lost at home to the Chiefs, 23-20, on Oct. 19, and then lost at Denver five days later, 35-21.
With the Rams inside the Chargers 10 as the fourth quarter wound down, "Really nobody ever panicked, even though they were in field-goal range," Flowers said. "It could have been guaranteed it was going into overtime. Nobody ever panicked, saying, `They will score.' We felt like if they give us an opportunity to make a play, all we have to do is make it and the game's over. That's what Gilly did with that big interception."
Even though the Chargers didn't panic, "It's still kind of nerve-wracking a little bit," Flowers said. "I prefer a blowout any day before a close game like that. That was the fun and the little kid coming out in you when you win a game in the last second like that and you can run all over the field and just enjoy it."
------
Follow Bernie Wilson on Twitter at http://twitter.com/berniewilson
---