Chargers-Cardinals Preview
September 4, 2014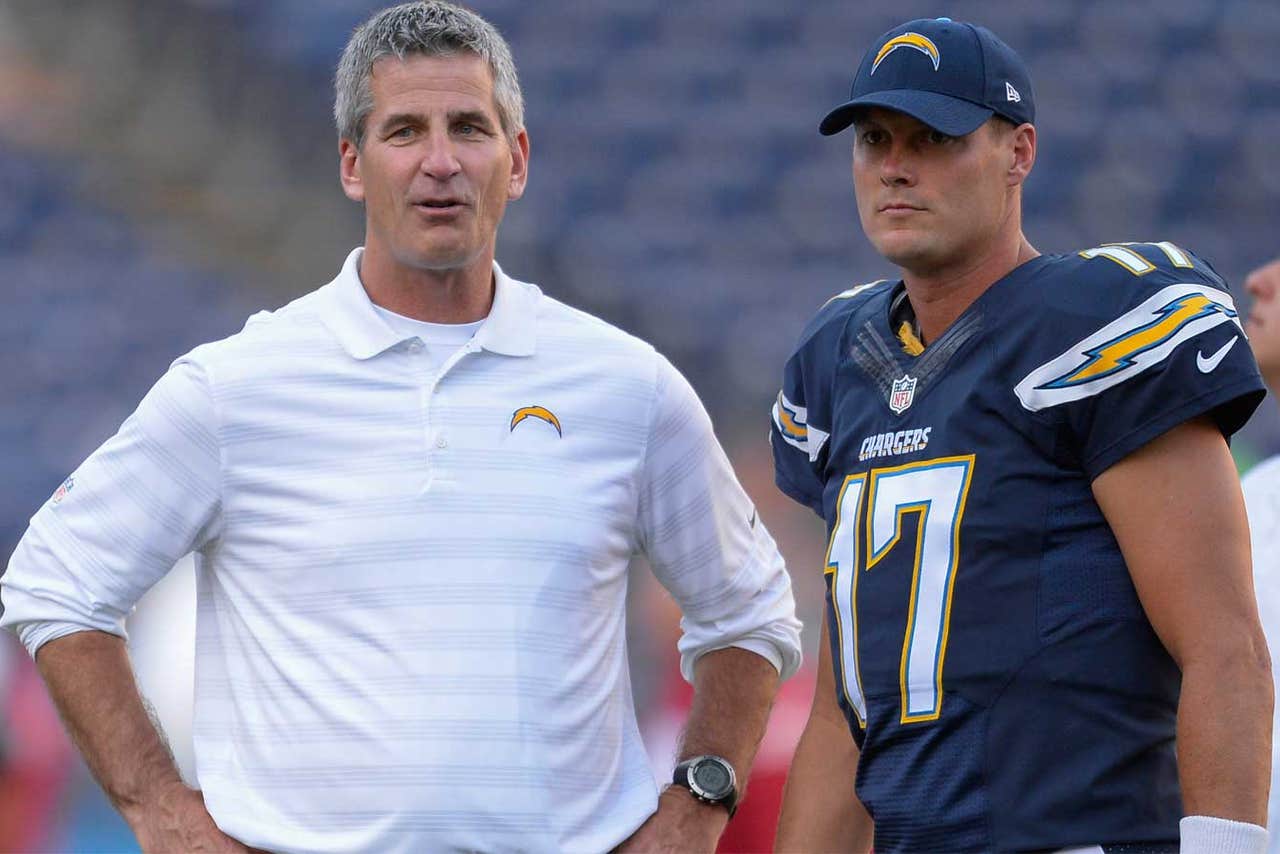 A rejuvenated Philip Rivers led the San Diego Chargers back to the playoffs last year, and now he's looking to take them one step further.
The Arizona Cardinals surely won't be lacking for motivation after just missing out on the postseason.
With one of the NFL's best offenses mostly intact, Rivers and the visiting Chargers try to get off to a strong start as they open the season against the Cardinals on Monday night.
San Diego opened 5-7 before closing the 2013 regular season with four consecutive wins and sneaking into the playoffs. The Chargers cruised to a 27-10 wild-card win at Cincinnati - their first postseason victory since 2008 - before falling 24-17 to eventual AFC champion Denver in the divisional round.
Much of San Diego's success was due to Rivers, who was named comeback player of the year thanks to completing an NFL-high and career-best 69.5 percent of his passes. The veteran also finished fourth in the league with a 105.5 passer rating, throwing for 4,478 yards and 32 touchdowns.
While the Chargers averaged 393.3 yards to rank fifth in the league, Rivers believes they could become all the more dangerous in the second year of coach Mike McCoy's system.
"I just think we know what to expect now," said Rivers, entering his ninth year as a starter. "We all know the terminologies. There's a level of comfort and I think all that does is allow you to play fast and play confident."
Free-agent acquisition Donald Brown joins an already crowded Chargers backfield led by Ryan Mathews and Danny Woodhead. Mathews played in every game for the first time in his four-year career, rushing for 1,255 yards and six touchdowns. Woodhead caught 76 passes for 605 yards, finishing second in both categories at his position.
Tight end Antonio Gates is back for his 12th season, and Keenan Allen is coming off a superb rookie year, posting 71 catches, 1,046 yards and eight TDs.
"It's such a unique team because of offensively, how unselfish they are," Rivers said. "The tight end group, the running back group, the receivers group; it's unselfish, and we've never had that (selfish) issue here, but it's awesome because they all want the plays to work."
The Chargers aren't nearly as strong on the other side of the ball, finishing 23rd in total defense last season. However, a healthy Dwight Freeney and the addition of Pro Bowl cornerback Brandon Flowers could give the unit a nice boost.
"We're a stronger team than last year," said Freeney, whose 2013 season ended with a torn quadriceps in Week 4. "I think we have a pretty good feel of each other, all we have to do is go out and execute. We have all the pieces."
The Cardinals are coming off just their second 10-win season in the 26 years they've been in Arizona but failed to make the playoffs after finishing third in the highly competitive NFC West. They went 6-2 at home while allowing 17.8 points per game.
"We're head and shoulders above where we were last year," said Carson Palmer, who threw for a career-high 4,274 yards and 24 TDs in 2013. "The next step is just to keep improving, it's not to stay where we are and be satisfied that we've come a long ways."
Palmer could be in for another big campaign with a plethora of weapons at his disposal. Aside from All-Pro wideout Larry Fitzgerald, Michael Floyd is expected to take another big step forward in his third season. Third-round pick John Brown and free-agent acquisition Ted Ginn Jr. could make some noise, too.
Andre Ellington appears to be in for a much bigger workload after compiling 1,023 total yards from scrimmage as a rookie last season. The 5-foot-9 back averaged an NFL-best 5.53 yards per carry while sharing time with recently retired Rashard Mendenhall, among others.
"He's so explosive, he's so quick and then you want to put him in the pass game because he's so good in the pass game," Palmer said of Ellington. "It's so hard to predict, 'He'll have x amount of yards, x amount of catches' because he is so talented in both. Selfishly I want to use him in the pass game but selfishly I want to use him in the run game too."
The defense is led by shutdown cornerback Patrick Peterson, who signed a five-year, $70 million extension this offseason. The Cardinals finished sixth in the league with 317.4 yards allowed per game last year and tied for sixth with 47 sacks.
Arizona will have to get by without Darnell Dockett after the three-time Pro Bowl defensive tackle suffered a season-ending knee injury during practice.
"He was an integral part of this defense for the past 10, 11 years," said rookie Kareem Martin, who had 11 1/2 sacks at North Carolina last year. "Being able to fill that role is going to be tough, but as a D-line I think we have the tools to definitely do it."
Safety Tyrann Mathieu's status remains unclear for Monday. The former LSU standout is working his way back from a torn ACL and LCL suffered in December.
Arizona hasn't faced San Diego since a 41-10 road loss in 2010, its third consecutive defeat in the series. The Cardinals are 3-9 all-time against the Chargers.
---