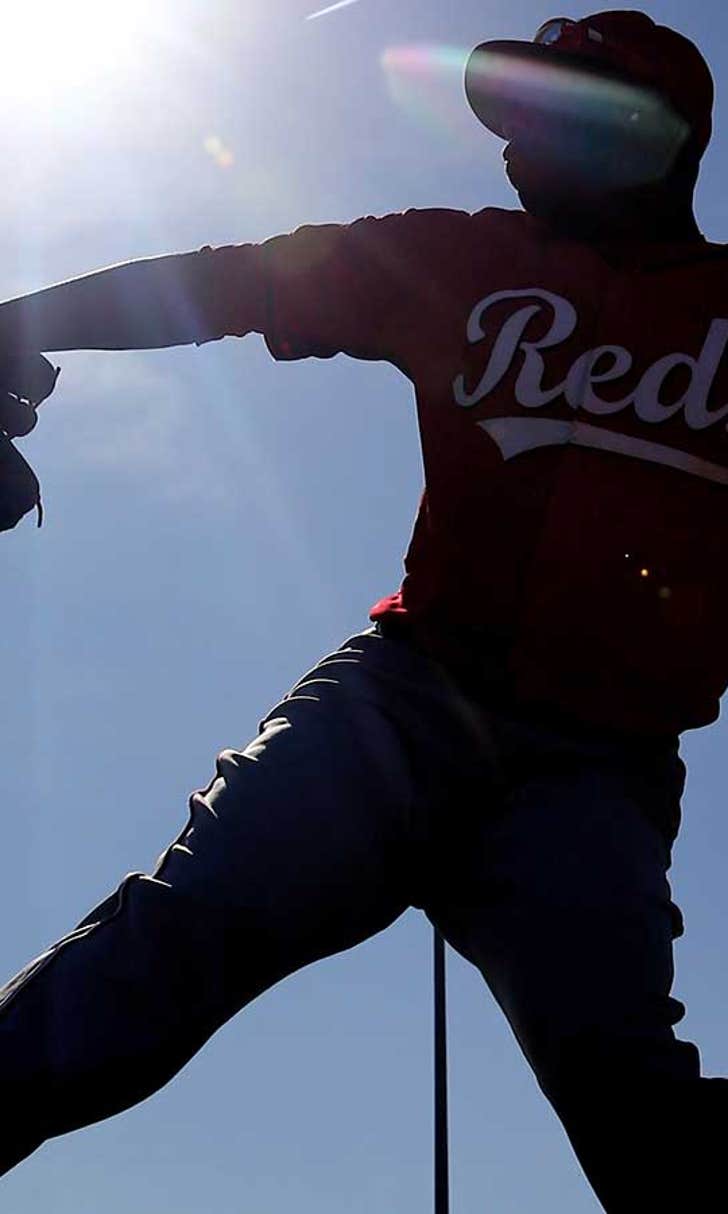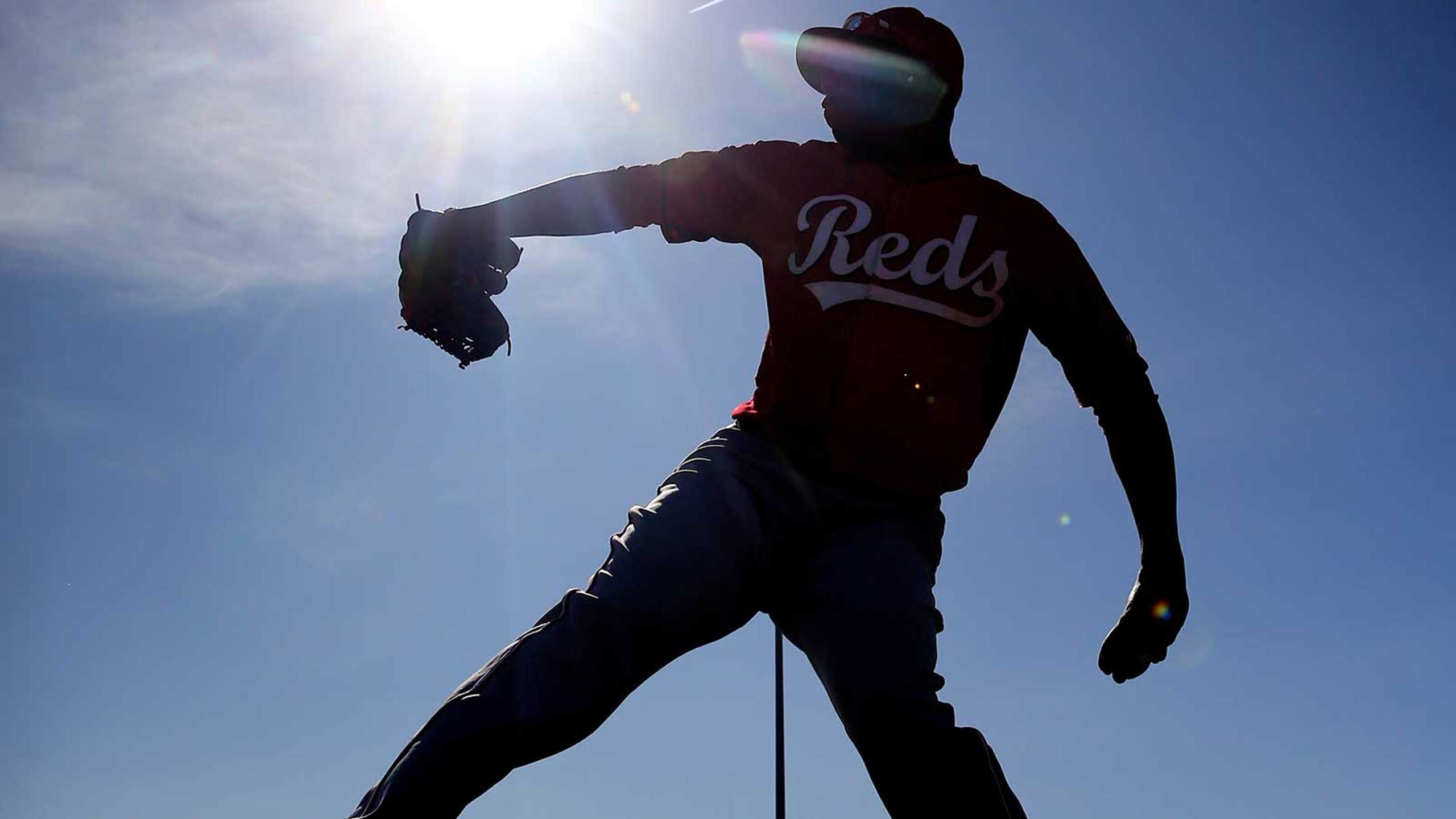 Chapman injury brings memories of Herb Score
BY foxsports • March 20, 2014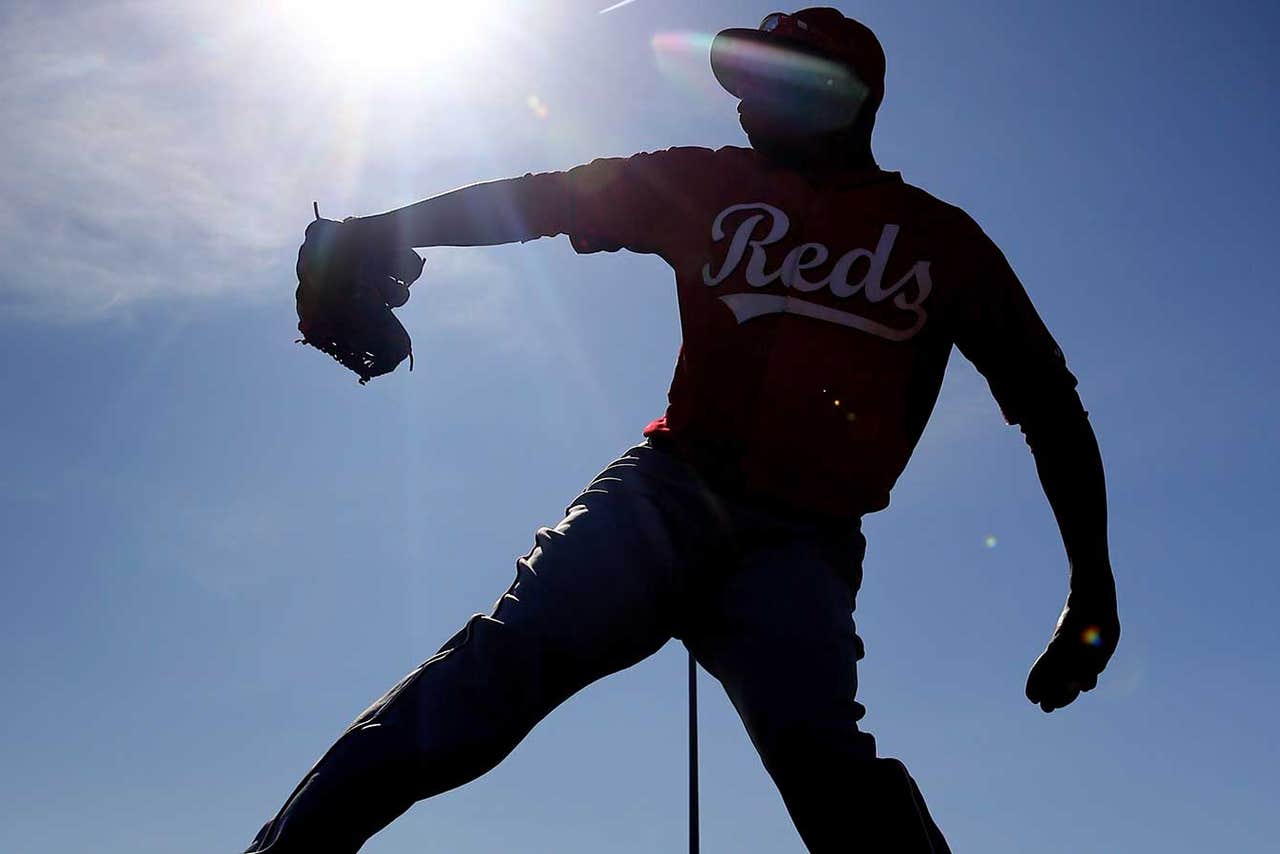 After a baseball pitcher releases a pitch, if the batter crushes a line drive back at him he is like a man standing in front of a firing squad with no mask and no last cigarette. There is no time and no way to duck. He is a sitting duck.
And if you are a hard thrower, like Aroldis Chapman, it is even worse because pitchers who throw at high velocity are off balance and falling away after they deliver the pitch.
It is why softer throwers like Greg Maddux, Jim Kaat and Bronson Arroyo were and are such good fielders, Gold Glove defenders. When they deliver a pitch they land on both feet, square to the plate, in a crouch, ready to make a play. Maddux won a record 18 Gold Gloves and Kaat won 16.
All this comes to mind after Chapman was hit in the face by a live drive in the sixth inning of Wednesday night's game in Surprise, Ariz. against the Kansas City Royals. Catcher Salvador Perez reversed a 99 miles an hour fastball and struck the Cincinnati Reds left handed closer above the left eye.
Chapman lay on the field for several minutes, but never lost consciousness. After a 12-minute delay he was strapped to a gurney and wheeled off the field to an ambulance. He was taken to Banner Del E. Webb Hospital, where he was diagnosed with fractures near the left eye and near his nose. He was transferred to Banner Good Samarian Hospital for overnight observation. The game immediately was stopped and canceled.
The incident is reminiscent of a similar occurrence involving another hard-throwing left hander back in 1957. His name was Herb Score and like Chapman he was left handed and, like Chapman, he threw 100 miles an hour.
On May 7 of 1957, Score threw a low fastball to New York Yankees third baseman Gil McDougald in the first inning. McDougald whacked it right back at Score, flush in the left eye. Like Chapman, bones were fractured. Score couldn't see out his left eye. Instead of running to first base, McDougald immediately ran to the mound. Against Chapman, a stunned Perez half-heartedly trotted to first base as the ball ricocheted off Chapman's face and rolled near the third base dugout.
Score missed the rest of the 1957 season, although his vision returned to 20/20. He didn't return until late in the 1958 season, missing nearly two years, and was never the same. But he denies he altered his delivery in fear of getting hit again. He said he won a few games when he came back but pitched on a cold, drizzly night against the Washington Senators and tore a tendon in his arm. That, he said, was when he altered his delivery and lost velocity -- to prevent injury. He was out of baseball after 1962 and only eight years in the majors.
How good was he? In his rookie year, 1955, he was 16-10 and led the league with 245 strikeouts. In 1956, he was 20-9 with 267 strikeouts. After his injury he never struck out more than 147. Yogi Berra put Score on his All-Time Greatest Team and Mickey Mantle called him the toughest left hand he had ever faced.
The first thing for Chapman is for him to get well physically. Then he'll have to play The Mental Game, battle any fear of returning to the mound. During his absence, the Reds will need a closer. Fortunately for them, Jonathan Broxton appears healthy again and has closer experience. And J.J. Hoover was an astounding closer at Class AAA Louisville.
---