Chael Sonnen, WWE legend Jim Ross to act as broadcast team for MMA tournament
September 4, 2014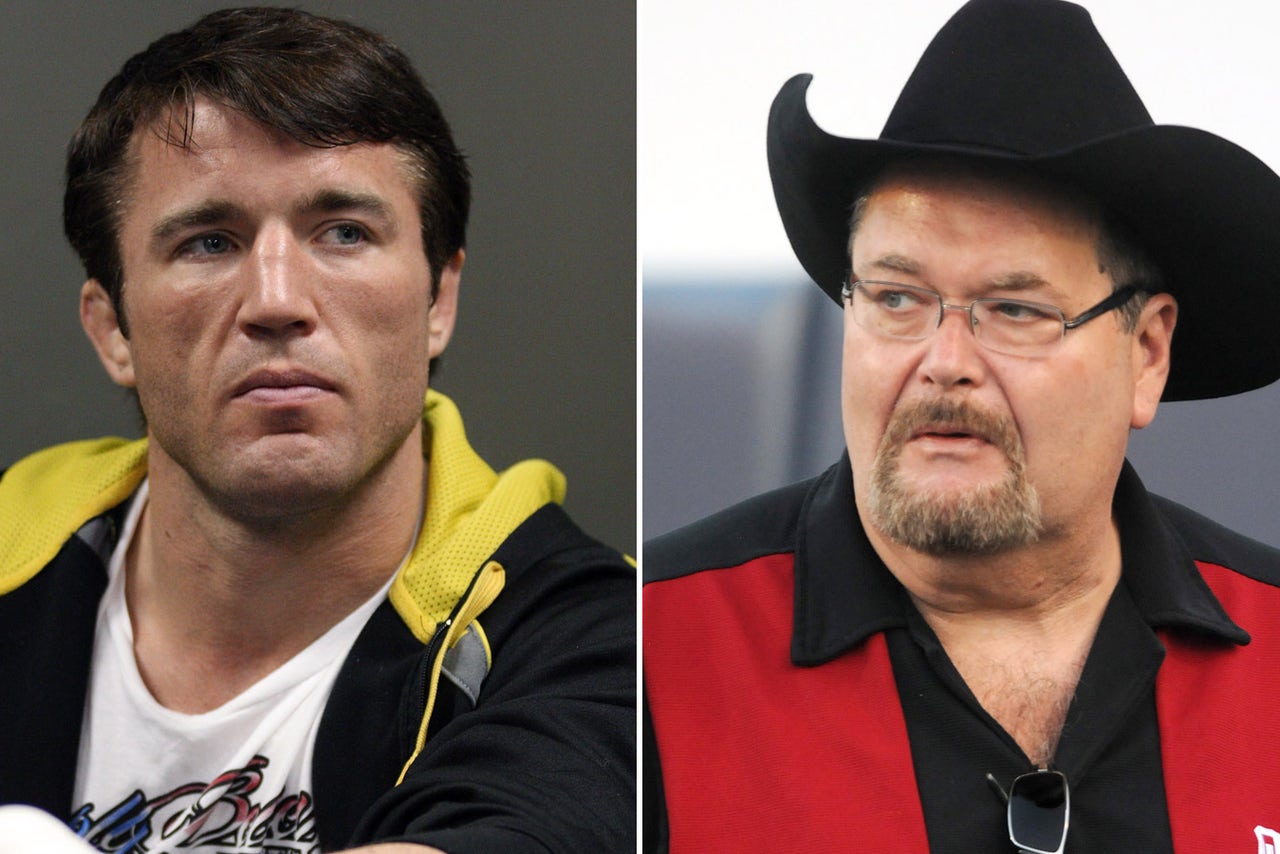 Bah gawd, what an announce team!
Former UFC star Chael Sonnen and WWE legend Jim Ross are teaming up to broadcast the Battlegrounds MMA one-night tournament in October, MMA Fighting's Dave Meltzer reported this week. It will be Ross' first venture into MMA. The pro-wrestling play-by-play man worked a boxing event for FOX Sports 1 earlier this year. The Battlegrounds event will air live on pay-per-view.
We last saw Sonnen last month, competing in a grappling exhibition for the Metamoris organization in Los Angeles. The maligned former UFC No. 1 contender was let go from his broadcasting contract with the UFC and FOX Sports after failing a pair of drug tests, the latter for human growth hormone.
Battlegrounds MMA was already getting attention for attempting a one-night, eight-man tournament, the way MMA started back in 1993 at UFC 1. With the addition of big names like Sonnen and Ross, the small organization should be in the spotlight on Oct. 3 for its show at the BOK Center in Tulsa, Okla.
Ross has been a well-known pro-wrestling personality for almost four decades, most recently in WWE. He hosts a popular podcast, produces a line of barbecue sauces and writes an influential blog for his website, jrsbarbq.com. Ross was in the front row two weeks ago for UFC Fight Night on FOX Sports 1: Henderson vs. dos Anjos.
Sonnen was one of the biggest draws in UFC history when he retired after the first drug test failure in June. "The American Gangster" was supposed to fight Wanderlei Silva at UFC 175 in July before testing positive for a number of different banned substances.
Many figured it wouldn't be long before Sonnen resurfaced on TV, and now he will. Who knew his broadcast partner would be even more famous than he is?
---
---