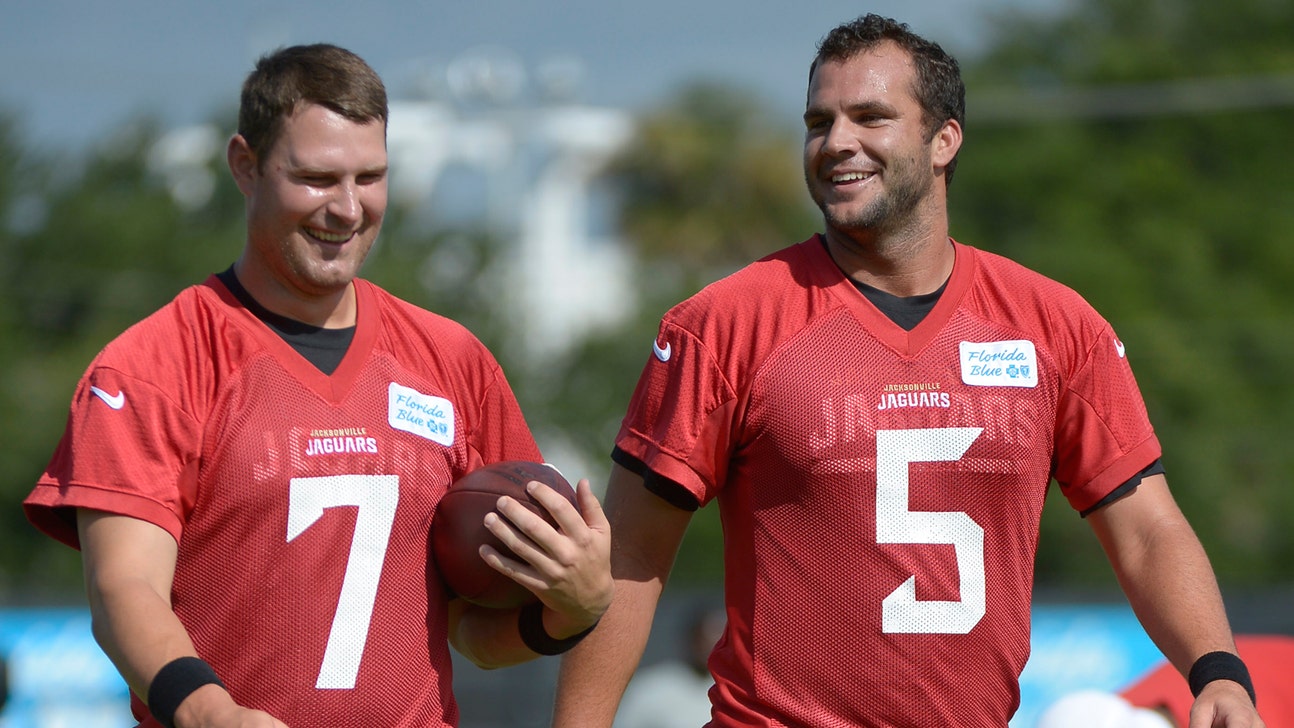 Chad Henne, Blake Bortles solid, if not splashy, in scrimmage
Published
Aug. 2, 2014 9:36 p.m. ET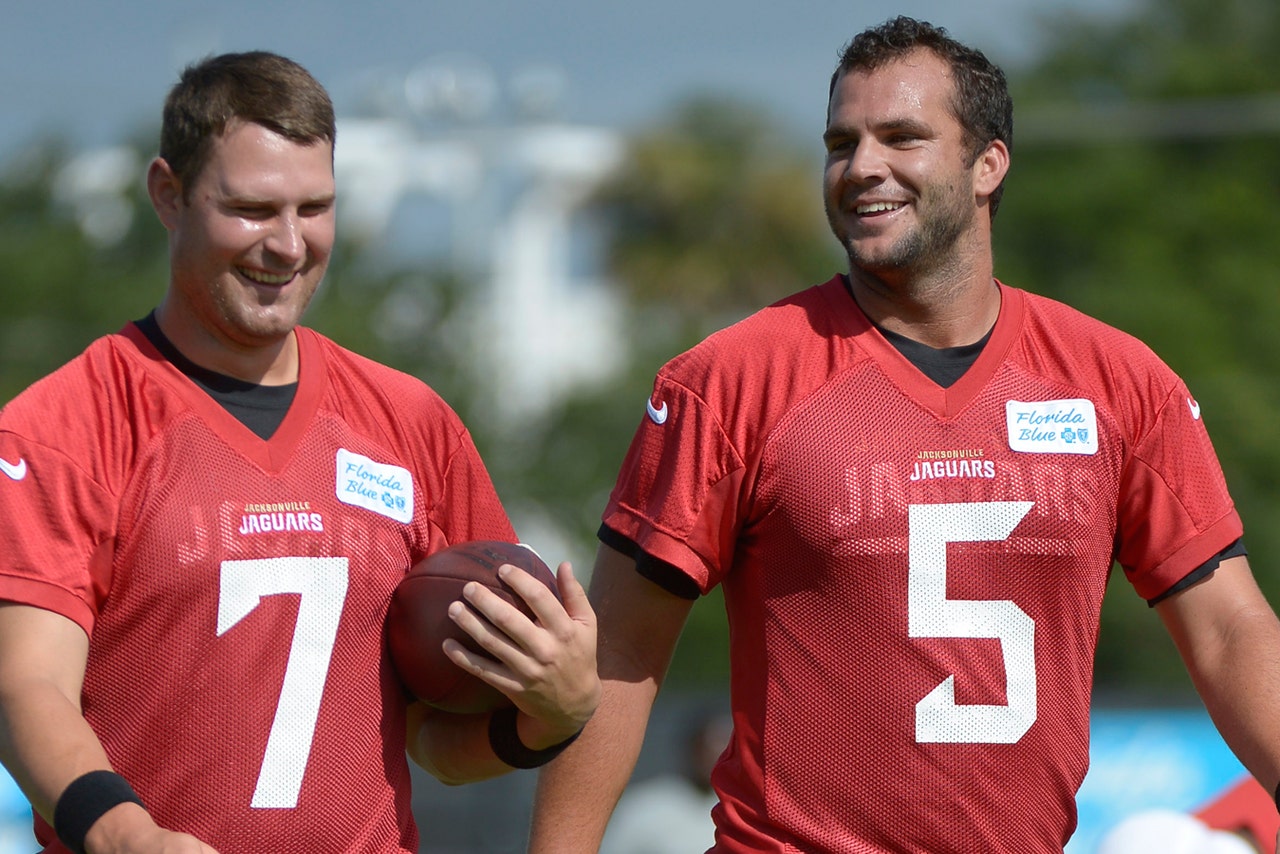 JACKSONVILLE, Fla. -- If fans were looking for fireworks Saturday night at the intrasquad scrimmage held by the Jacksonville Jaguars at EverBank Field, they needed to wait for the pyrotechnics which followed everything that took place on the field.
Though Chad Henne and rookie Blake Bortles turned in solid showings, both quarterbacks were limited in what they could do with an offense missing several key players. The Jaguars settled for field goals until finally managing a couple of touchdowns in first-and-goal situations, including a 3-yard scoring pass from Bortles to free agent tight end D.J. Tialavea.
"I played OK," said Bortles, who went 9 of 13 for 79 yards. "There's obviously a lot of things to improve on. But it was cool to get out there and go through getting play calls through the headsets, being on the field with no coaches, all that stuff."
Already missing wide receivers Cecil Shorts III and Allen Robinson because of injuries, the Jaguars held out running back Toby Gerhart as a precautionary measure. Rookie guard Brandon Linder, who had been working with the first string for the better part of training camp, was also not in uniform after injuring his foot.
So the offense directed by Henne included an undrafted wide receiver (Allen Hurns) and a tight end who ended last season on the Jaguars' practice squad (Brandon Barden).
Henne completed 14 of 22 passes for 75 yards, with the longest gain being a 12-yarder to rookie wide receiver Marqise Lee on the opening play. Jordan Todman, who started in place of Gerhart, and wide receiver Kerry Taylor dropped passes on Henne's final series.
Bortles' last series began with a drop by wide receiver Lamaar Thomas.
"Do we want that? No. But it's going to happen," Henne said. "And I'm sure there could have been some better ball placement by the quarterbacks."
The highlight of the evening for Bortles came at the start of his second series with a pretty over-the-shoulder completion to wide receiver Mike Brown for a gain of 25. He had three more completions on the drive, as well as a pass which resulted in a 32-yard pass interference penalty against cornerback Jeremy Harris.
But the drive stalled, and a 35-yard field-goal attempt by free agent Kasey Redfern was wide right.
In addition to his TD pass to Tialavea, Bortles teamed up with wide receiver Chad Bumphis for a two-point conversion after Denard Robinson had bulled over from a yard out.
"He had really good poise back there," coach Gus Bradley said of the first-round pick from UCF.
"All his reads were correct," Henne said. "He was going to the right places with the ball. That's all you want from a young guy."
Henne had a pass in the end zone for tight end Marcedes Lewis intercepted by LaRoy Reynolds, who is expected to start at one of the two outside linebacker spots. But the takeaway was wiped out because of a penalty.
While no sack totals were kept, the defensive line batted down three balls in the late going. End Andre Branch and tackle Sen'Derrick Marks got their hands on passes by Henne, while Bortles' last throw was knocked down by end Tyson Alualu.
"We took a step forward," Reynolds said of the defense. "We're striving to get better."
Reynolds also made a touchdown-saving stop on a 10-yard run by Todman, the longest pickup the Jaguars managed on the ground.
"I know it wasn't live all the way," Henne said. "But there were still some holes that the backs got up into and good pass protection for most of the night."
The Jaguars will open their preseason Friday night at home against the Tampa Bay Buccaneers.
You can follow Ken Hornack on Twitter @HornackFSFla or email him at khornack32176@gmail.com.
---