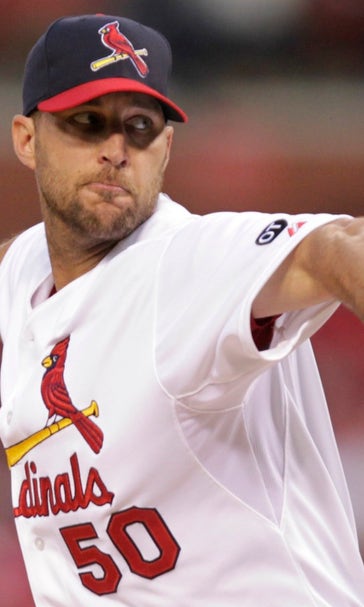 Central-leading Cardinals paced early by a red-hot starting rotation
April 20, 2015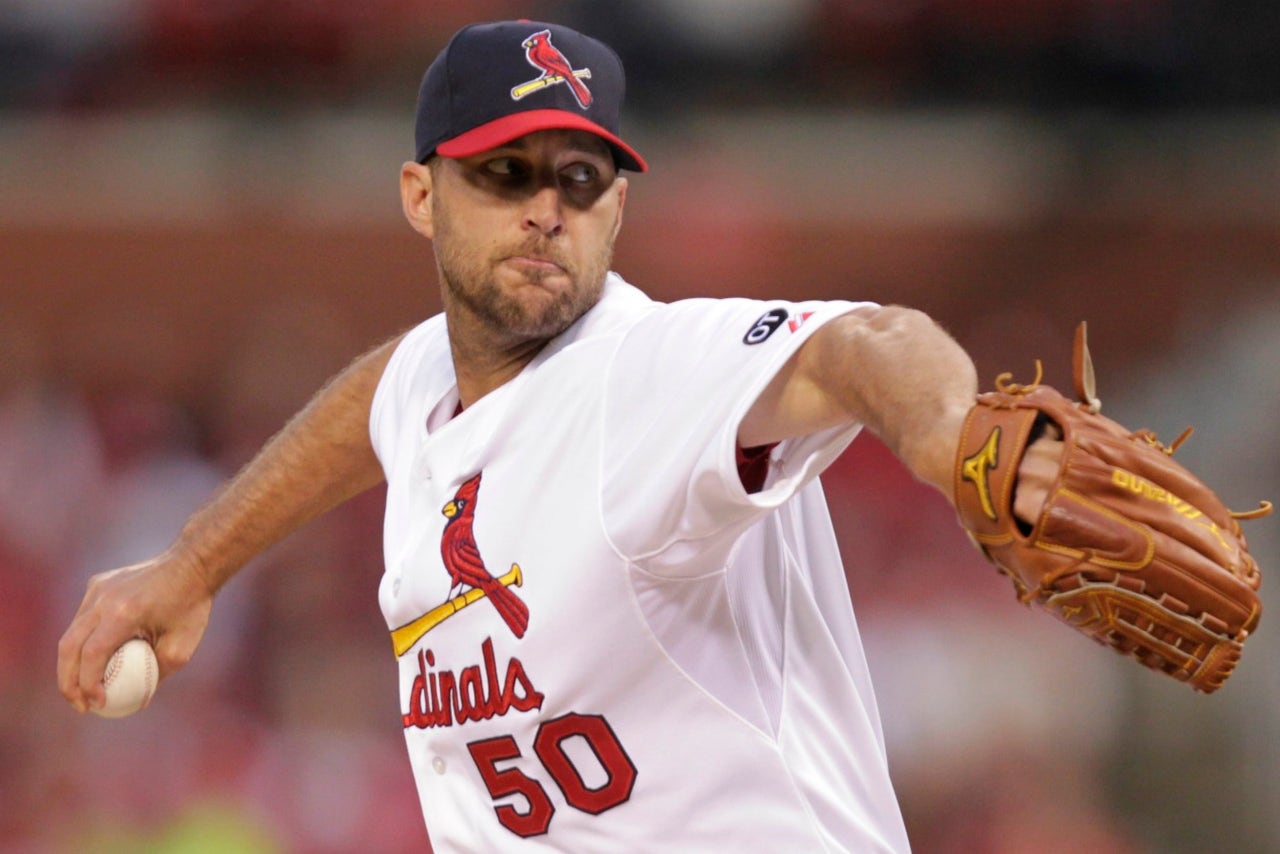 ST. LOUIS -- The most effective starting rotation in baseball continues to carry the first-place Cardinals.
Adam Wainwright became the first St. Louis pitcher to go eight innings in Sunday night's 2-1 win over Cincinnati, lowering the rotation's ERA to 1.92 with an average of seven innings per start. For a comparison, the next-best staff ERA belongs to Detroit -- at 2.48.
"We anticipate them coming out and putting together the quality starts like we've been seeing," manager Mike Matheny says. "Everything hinges on it. If we can put that together the right way, then everything else seems to fall in line."
The starters' success has been critical for the bullpen, which Matheny admits lacks relievers he trusts to go for a full inning or beyond. The short stints, however, seem to be working. The group has pitched fewer innings than any bullpen in the National League and owns an NL-best 1.88 ERA.
Catcher Yadier Molina deserves plenty of credit as well, particularly for his work with Michael Wacha and Carlos Martinez. The young guns slot in at No. 4 and 5 in the rotation but have come out firing, showing signs of consistent improvement and providing no respite for opposing hitters.
Wacha leads the staff with a 1.35 ERA and has already won twice against Cincinnati's Johnny Cueto, the runner-up for the NL Cy Young last season. Martinez moved from the bullpen to the rotation and has quickly learned how to effectively mix up his pitches and change speeds, holding opposing hitters to a team-best .163 average.
"It's fun playing behind all these guys on our pitching staff," says right fielder Jason Heyward, who won two Gold Gloves in Atlanta. "They work hard, they go out there and prepare for each game they have, and each guy wants the ball in every situation."
Third baseman Matt Carpenter calls the performance of the starters "really, really, really good," but that sentiment could also include relievers as well, considering the team has yet to give up more than five runs in a game. Wacha says their success fuels "friendly competition" among the starters, and that's just the way Matheny likes it.
"I think historically the best staffs you see in the game are the ones that have that healthy competition and ones pushing each other," Matheny says. "They just keep pushing and challenging, and that's fun to watch."
Although most analysts expected the Cardinals' pitchers to have another good year, most didn't figure they would be among the league's best. Matheny suggested that might have put a chip on their shoulders, although Wainwright laughed and dismissed that notion when asked about it after his second win Sunday.
The Cardinals travel to Washington for a three-game set starting Tuesday against a Nationals rotation widely regarded as the best in all of baseball. Although the Cardinals will miss Stephen Strasburg and Jordan Zimmermann, who has struggled mightily thus far, they will face some great arms in Gio Gonzalez, Doug Fister and 2013 AL Cy Young winner Max Scherzer, who won the 2013 AL Cy Young with Detroit.
"Those other guys have huge arms, got big contracts coming in and guys that throw real hard with nasty stuff, so there's nothing we can do about that," Wainwright says. "We like watching them pitch, too. They're pretty good pitchers. What we do is pretty good and we're just going to go out there and keep doing it."
If they can achieve that, more attention will be sure to follow. 
You can follow Luke Thompson on Twitter at @FS_LukeT or email him at lukegthompson87@gmail.com.
---