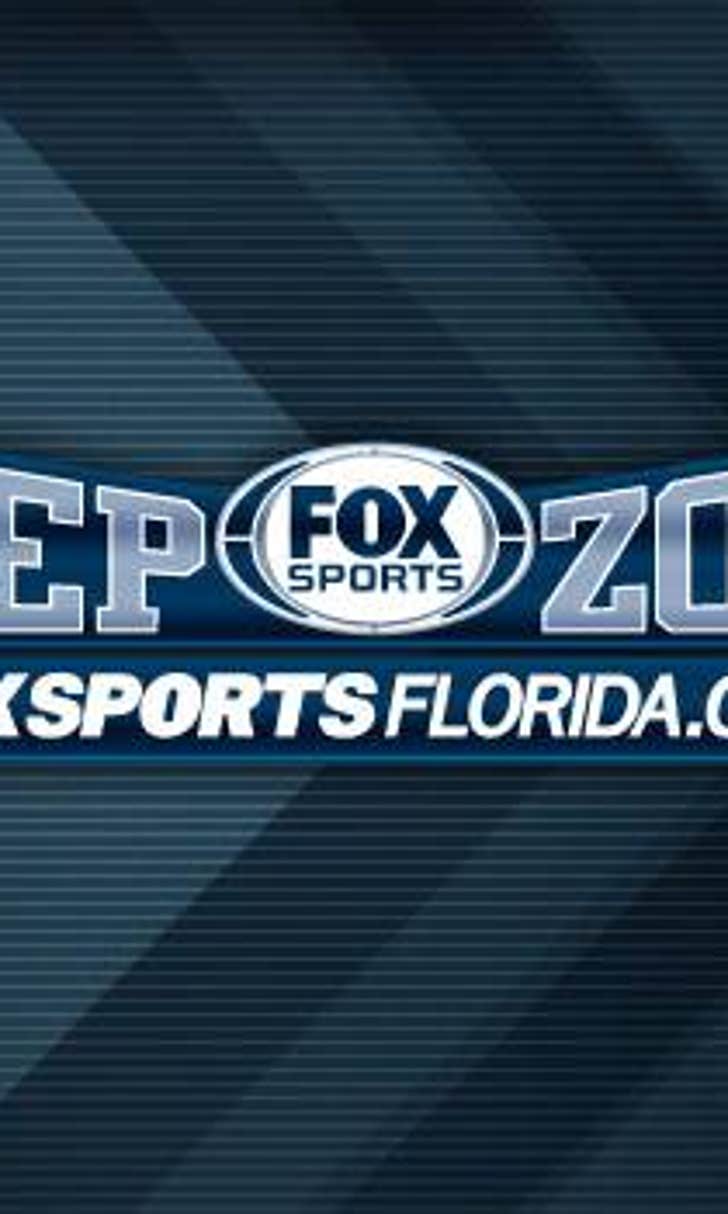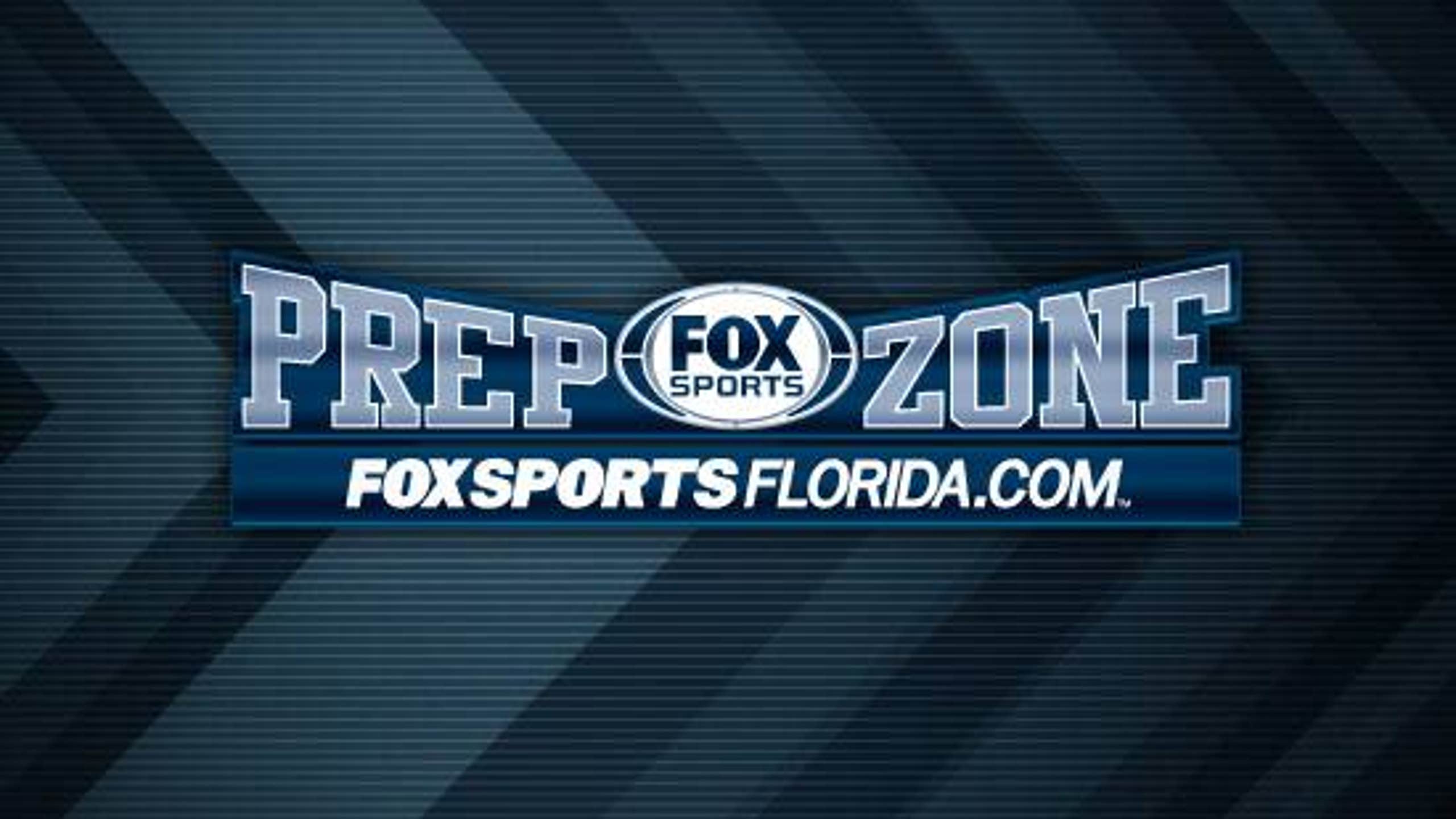 Central Florida High School All-Star Football Game to stream live Dec. 11 via Prep Zone
BY foxsports • December 9, 2014
ORLANDO, Fla. (Dec. 9, 2014) -- On Thursday, Dec. 11 at 7:30 p.m., FOX Sports Florida will be at Lake Brantley High School in Seminole County for the 16th Annual Central Florida High School All-Star Football Game. The game will be streamed live on PrepZoneFlorida.com via Prep Zone, presented by Checkers. Jim Lighthall will call the game, alongside color commentator Doug Graber, and Brooke Thomas will be reporting from the sidelines. The 16th Annual Central Florida All-Star game will be re-aired on Sun Sports on Thursday, Dec. 18 at 9 p.m.
CLICK HERE FOR THE LIVE STREAM

The West team, composed of seniors from Lake, Orange, Osecola and Sumter counties, features a pair of top notch passers in Tanner Hearn (East River) and Logan Smith (Boone), who combined to throw for more than 5,000 yards and 47 touchdowns this season. They'll have plenty of receiving options thanks to a deep and talented corps of pass-catchers, led by 5-foot-11-, 165-pound Nyqwan Murray (Oak Ridge), a Florida State commit, and Boone's Adam Anderson (66 catches, 1,200 yards, 12 touchdowns). Up front, the West's offensive line features 6-foot-4, 295-pound Colby Meeks (Dr. Phillips), a Colorado State commit. On the defensive side of the ball, the West's strength appears to be in the back seven with a pair of talented defensive backs in Osceola's Stephon Brown (Iowa State) and Oak Ridge's Deangelo Antoine (Temple).
"I think the talent in this year's game maybe the deepest I have seen in my 13 years with the game," said Chip Humble, Chairman of the Central Florida All-Star Game."
The East squad, featuring players from Brevard, Flagler, Seminole and Volusia counties, also boast an explosive passing duo in Lake Mary's dual threat Cannon Thompson and Melbourne Central Catholic's Brandon Ziarno, who passed for more than 3,000 yards with 44 touchdowns and just two interceptions. They have a pair of top targets in 6-foot-3 Nick Westbrook (Lake Mary), an Indiana commit, and Melbourne Central Catholic's Max Erdman, who combined for 37 touchdown receptions this season. Defensively, the East has a fearsome front seven with 6-foot-4, 290-pound Alec Shriner of Oviedo, a West Virginia commit, and 6-foot, 220-pound linebacker Jimmy Martin (Orangewood), a Boston College commit, leading the way. The East also have a top pass-rushing duo in ends Hunter Vattes-Dixon (Viera) and Marcus Brinson (Mainland), who combined for more than 30 sacks this season.
"This game is a great opportunity for us to showcase the great Central Florida talent," Stephen Grecsek of OUR TEAM said. "Thanks to FOX Sports Florida and Checkers for making this content available to a larger audience."
About FOX Sports Florida / FOX's Sun Sports
FOX Sports Florida and Sun Sports are the regional television homes of the Orlando Magic, Tampa Bay Rays, Miami HEAT, Miami Marlins, Tampa Bay Lightning and the Florida Panthers. The regional sports networks are available in more than 6.5 million cable & satellite homes across the state. FOX Sports Florida and Sun Sports are committed to making a positive impact in the communities we serve by engaging our audiences and providing award winning TV and web coverage of Florida's hometown sports teams. For more information, channel listings and how you can get involved with FOX Sports Florida / Sun Sports, visit www.FOXSportsFlorida.com.
About OUR TEAM
OUR TEAM Management Group, LLC is a Tampa-based sports marketing agency that specializes in high school programming, content development, television and live stream production, event management, and sponsorship sales. The primary focus of OUR TEAM's high school content is celebrating the athletes and the community organizations that support them. For more information, visit www.ourteamhq.com.
---