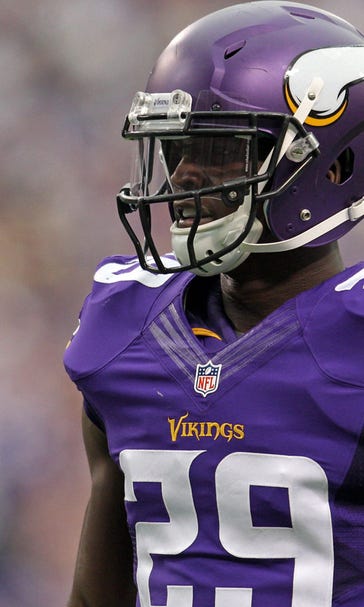 CB Rhodes developing, but Vikings will keep him playing on one side
BY foxsports • December 11, 2014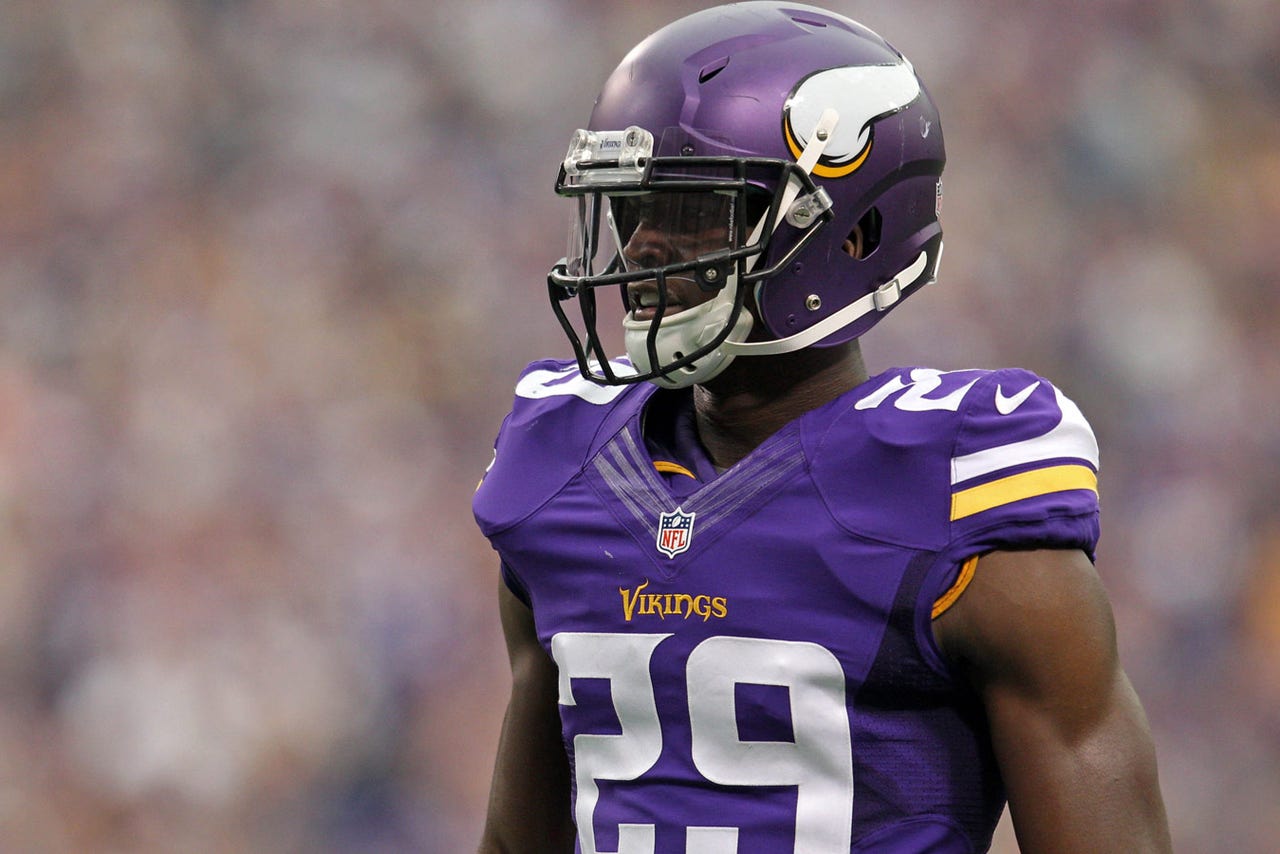 EDEN PRAIRIE, Minn. -- Deion Sanders didn't mind shuttling back and forth from the left to the right side of the defense as he often shadowed an opponent's best receiver. But the Hall of Fame cornerback didn't want to play inside.
Terence Newman could play both sides, but preferred to stay on the left side of Mike Zimmer's defenses in Dallas and Cincinnati. As Adam Jones resurrected his career with Zimmer and the Bengals, he only wanted to play the right side.
"It's just how guys are," Zimmer said. "Also it's a little bit of the development. I don't like to do it with young guys too much just because it just screws them up, especially when they're playing good."
In his first year as the Minnesota Vikings coach, Zimmer holds to playing sides with his young cornerbacks, keeping emerging second-year player Xavier Rhodes on the right side.
Matchups like Sunday -- when Minnesota travels to face the Detroit Lions and 6-foot-5, All-Pro receiver Calvin Johnson -- would seem suited to allowing the 6-foot-1 Rhodes to follow Johnson around the field.
Rhodes is tied for third in the NFL in pass deflections with 17 this season and has elevated his play over the past four games to the point that Pro Football Focus, which evaluates and grades games, has Rhodes among the best cornerbacks in the NFL.
According to Pro Football Focus, Rhodes has been targeted 17 times the past four games and has allowed just seven catches for 54 yards receiving. The website has graded Rhodes the second-best cornerback in the NFL behind Richard Sherman in that span.
Rhodes has faced receivers Brandon Marshall, Jordy Nelson, Kelvin Benjamin and Eric Decker the past four games while staying on his right side.
And Zimmer is careful about moving Rhodes around right now.
"He's a young guy," Zimmer said. "We want to just kind of keep him going in the right direction."
It was earlier this season when the Chicago Bears dictated bad matchups because they had a pair of big-bodied receivers to use against Minnesota. Opposite of Rhodes on the Vikings' defense is either 5-foot-9 Captain Munnerlyn or 5-foot-10 Josh Robinson. Chicago consistently attacked the side opposite Rhodes.
Like Green Bay with Nelson and Randall Cobb, Detroit doesn't offer the same size issues with its top receivers as Chicago. Golden Tate is seventh in the league in receiving with 84 catches but is just 5-foot-10. The Lions were without Johnson because of an ankle injury in the first meeting between the teams, when Tate caught seven passes for 44 yards.
"This guy is going to catch some balls on our guys and the most important thing is the next ball, the next ball that comes, not so much the one he just caught," Zimmer said of Johnson. "It's how are we going to keep him from getting the next one?"
Rhodes said Johnson is the toughest receiver to cover in the league, but he won't have the chance to match up solely against Johnson. Johnson moves around Detroit's formations, and Rhodes will likely remain in his spot on the right side.
In his second season after being drafted in the first round, Rhodes isn't even thinking about shadowing receivers like Johnson.
"I don't know; I don't think like that," Rhodes said. "I just do whatever the coaches give me. I just don't get ahead of myself. I keep things simple. I get the game plan of whatever they give us and then I just go with it. I don't get above and I don't think beyond. I just think of what's going on now and right now they have me on that one side."
Zimmer isn't opposed to having a strong cover cornerback who can play both sides and match up with the league's top receivers. He's used corners similarly in the past, like Sanders.
"A lot of it depends on the corner, if he's comfortable on one side," Zimmer said. "It's weird. I've done it forever and some corners just don't feel comfortable on the other side when they're coming out of breaks, instead of on the right to the left, vice versa. And then some guys it doesn't matter."
Zimmer is letting Rhodes settle in on the right side before expanding his responsibilities. The coach might not be pressing Rhodes into the biggest matchups, but it's not to say Zimmer isn't pleased with the cornerback's progress.
"Part of the thing I like about it the most right now is the way he competes," Zimmer said. "He's competing. I think he's starting to develop the mindset that 'Don't let your guy catch the ball,' and to me that's important. . . .
"He's learning so much more about being a professional cornerback this year, I think, than he ever has. In a lot of ways he's still a rookie in my mind. I know he's a second-year guy, but his progression and the progress that he's made has been really, really good."
Follow Brian Hall on Twitter
---