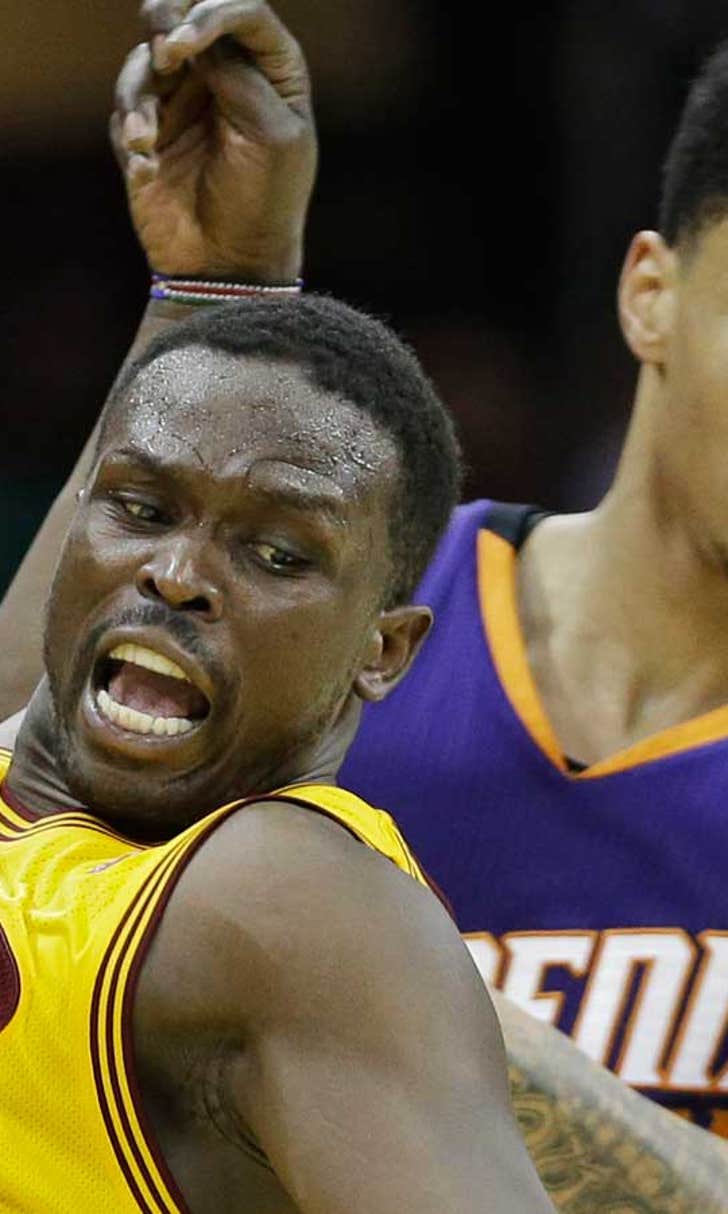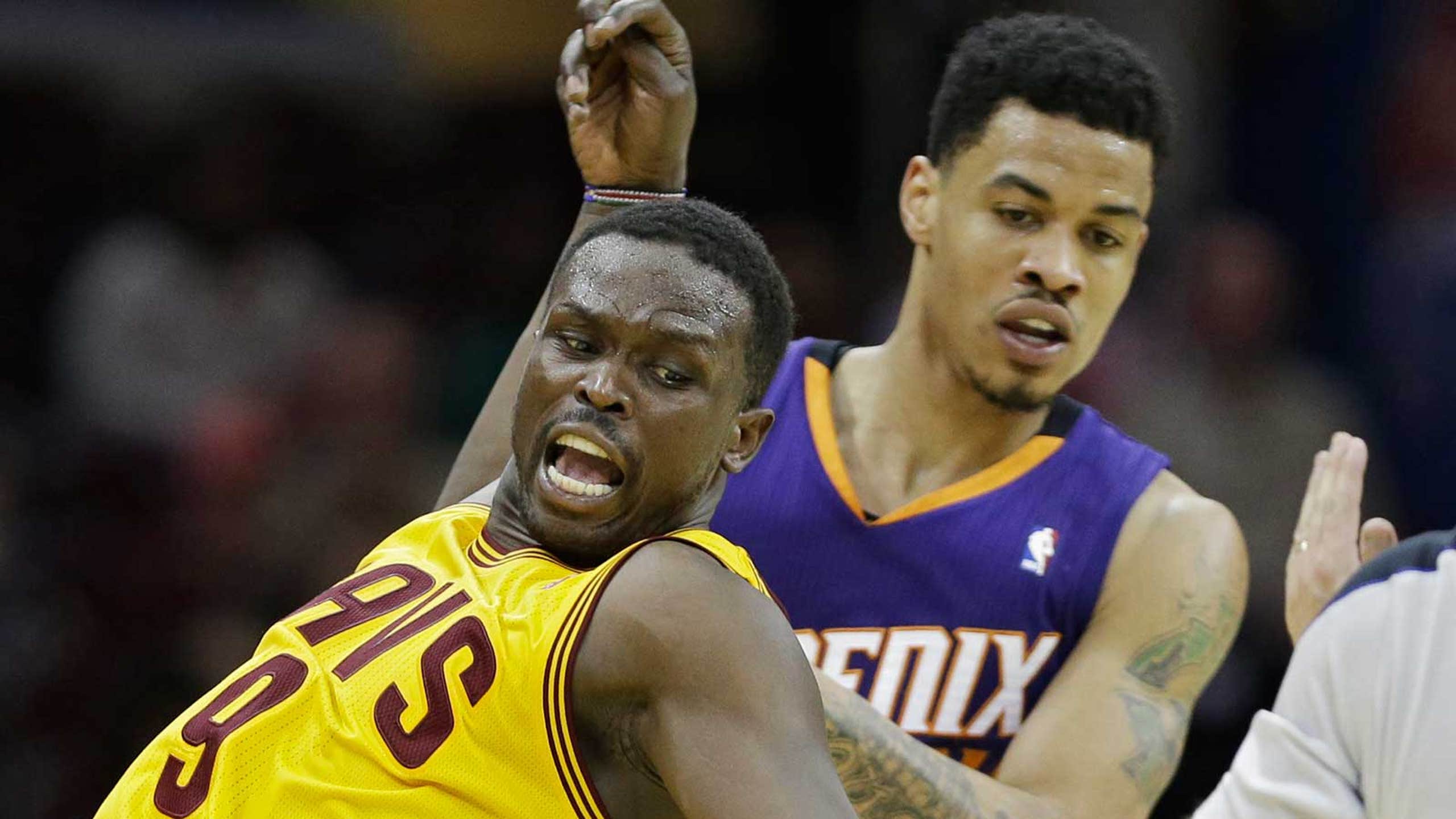 Cavs on lookout for partners, but content to stand pat
BY foxsports • February 19, 2014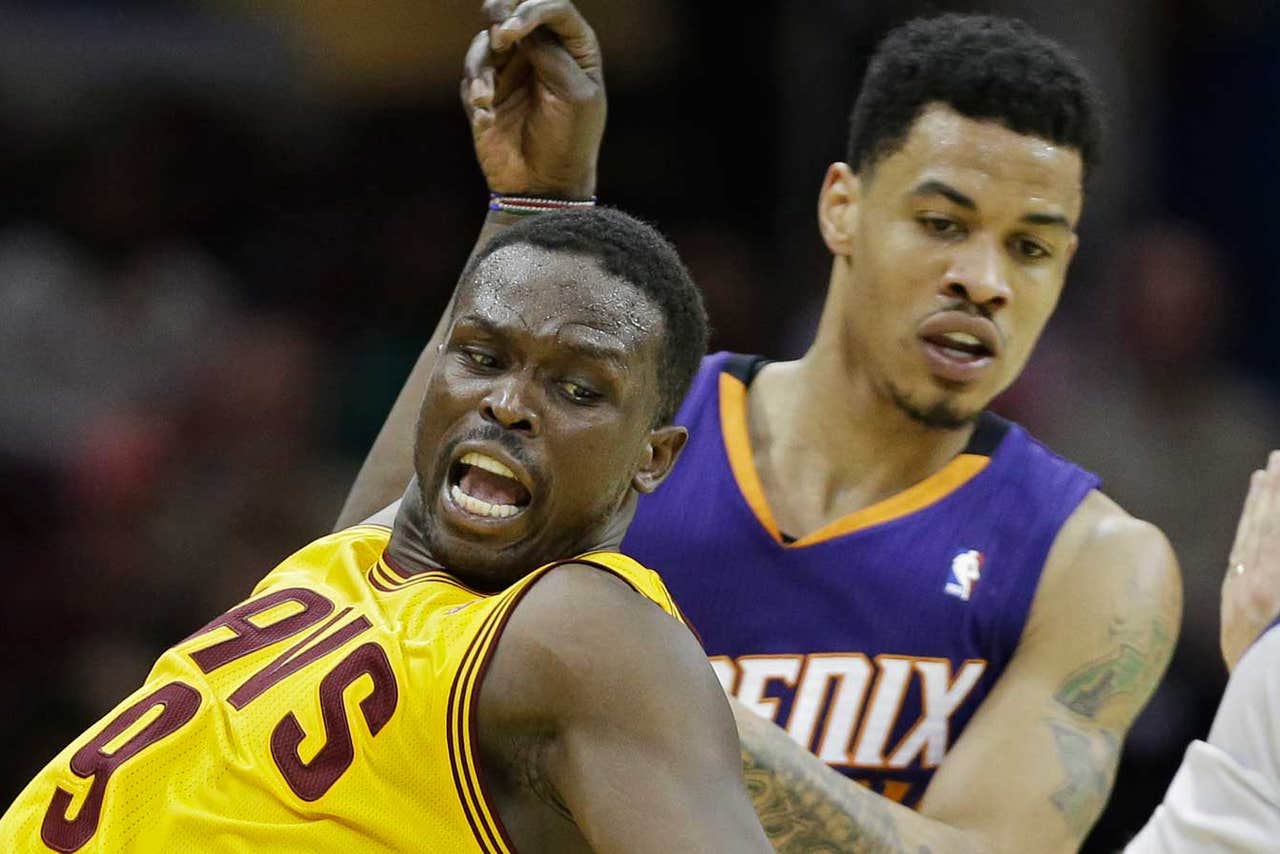 Cleveland Cavaliers (21-33) vs. Orlando Magic (16-39)
Venue: Quicken Loans Arena, Cleveland
TV: 7 p.m., FOX Sports Ohio (Cavaliers Live pregame starts at 6:30 p.m.)
Projected Starters
CLEVELAND: C Tyler Zeller; PF Tristan Thompson; SF Luol Deng; SG Jarrett Jack; PG Kyrie Irving
ORLANDO: C Nikola Vucevic; PF Glen Davis; SF Tobias Harris; SG Arron Afflalo; PG Jameer Nelson.
Pregame Notes:
-- Five in a row. That's the Cavs' winning streak. That's 5-0 under acting general manager David Griffin. That's a lot of fun. And now Griffin is working the phones at the NBA trade deadline. It's a good time to follow pro basketball in Cleveland, kids.
-- Before we get started with trade stuff, Dion Waiters is doubtful for tonight. His hyperextended left knee, suffered in Tuesday's win at Philadelphia, is likely still very sore. Also, Anderson Varejao is expected to miss his fourth straight game with a sore back.
-- Obviously, the Cavs want Varejao and need both Varejao and Waiters. But I loved what I saw from Tyler Zeller (18 points, 15 rebounds), and even backup Henry Sims, on Tuesday. Both were physical near the rim. That's something the Cavs must have.
-- As for potential trade talks, FOX Sports Ohio sources said the Cavs have made Deng available. That doesn't mean they're desperately trying to trade him. It means they are listening to offers, exploring options. According to one dialed-in source, the Cavs are "open to ideas" on Deng.
-- Also, as I tweeted earlier, sources say the Cavs have had extensive talks with the Sacramento Kings and Golden State Warriors. Those discussions are believed to have involved Deng, but likely included other pieces and other potential deals not involving him.
-- The Cavs have also had detailed discussions about Jack, sources said. But his contract, combined with a so-so season, is making him difficult to deal. Jack is due $6.3 million in each of the next two years.
-- Griffin has also taken plenty of calls on Waiters, league sources said. One opposing GM told FOX Sports Ohio he has asked about Waiters twice. The Cavs supposedly have been offered a first-round draft pick for Waiters, but it's pretty clear they aren't looking to trade him.
-- A lot of people are dreaming up trade scenarios involving Deng. Let me just say this based on what I'm hearing from other execs around the league: It seems highly unlikely that Deng will be moved. Griffin, while not trying to fleece others on trades, is standing firm. One GM said Griffin is great to deal with, but that Griffin has made it clear he's "no pushover."
-- Bottom line: Cavs are approaching the deadline by making it clear they'd like to make a deal, but sure aren't gonna be all bummed out if they don't. Just the opposite, actually.
-- OK, that's it for now. You can read my chat from earlier this afternoon for more. I'll also be joining WHBC 1480-AM in Canton at 3:35 ET, then heading to the SportsTime Ohio studios to join All Bets Are Off host (and former Indians pitcher) Jensen Lewis at 4:30. Then the Cavs-Magic game, then a 10:40 ET radio spot with Joe Lull on 92.3 The Fan. There will be no shortage of trade talk at each stop.
---