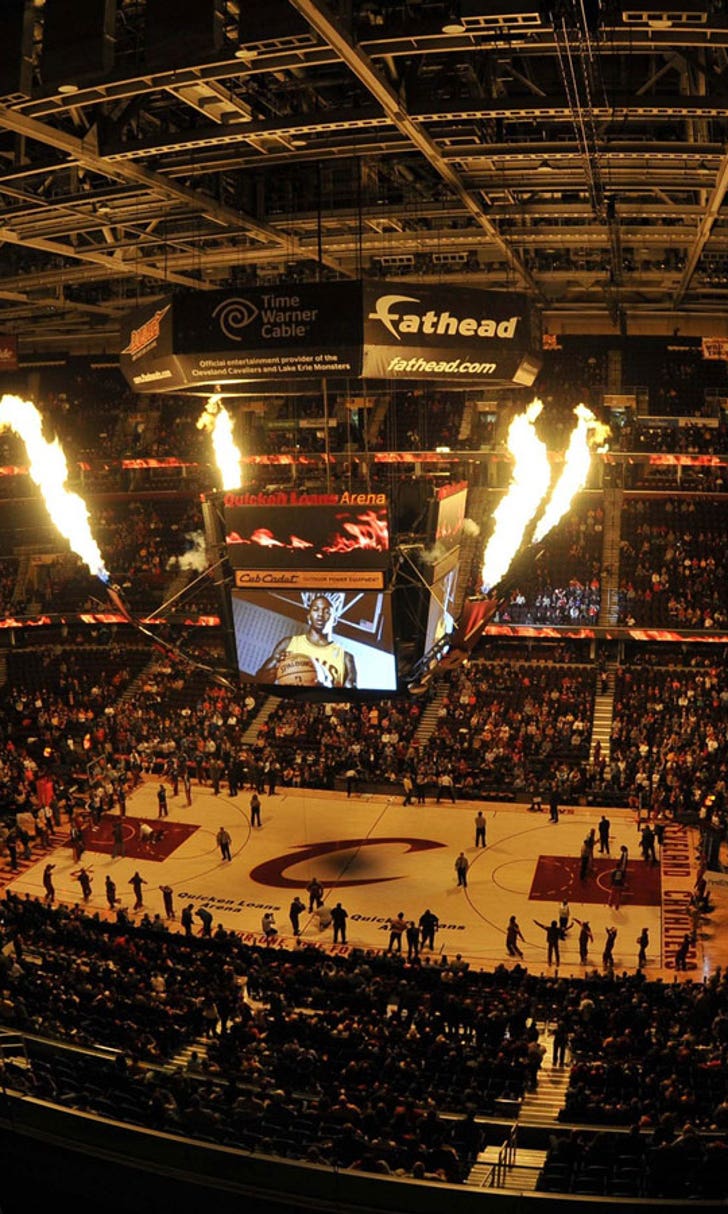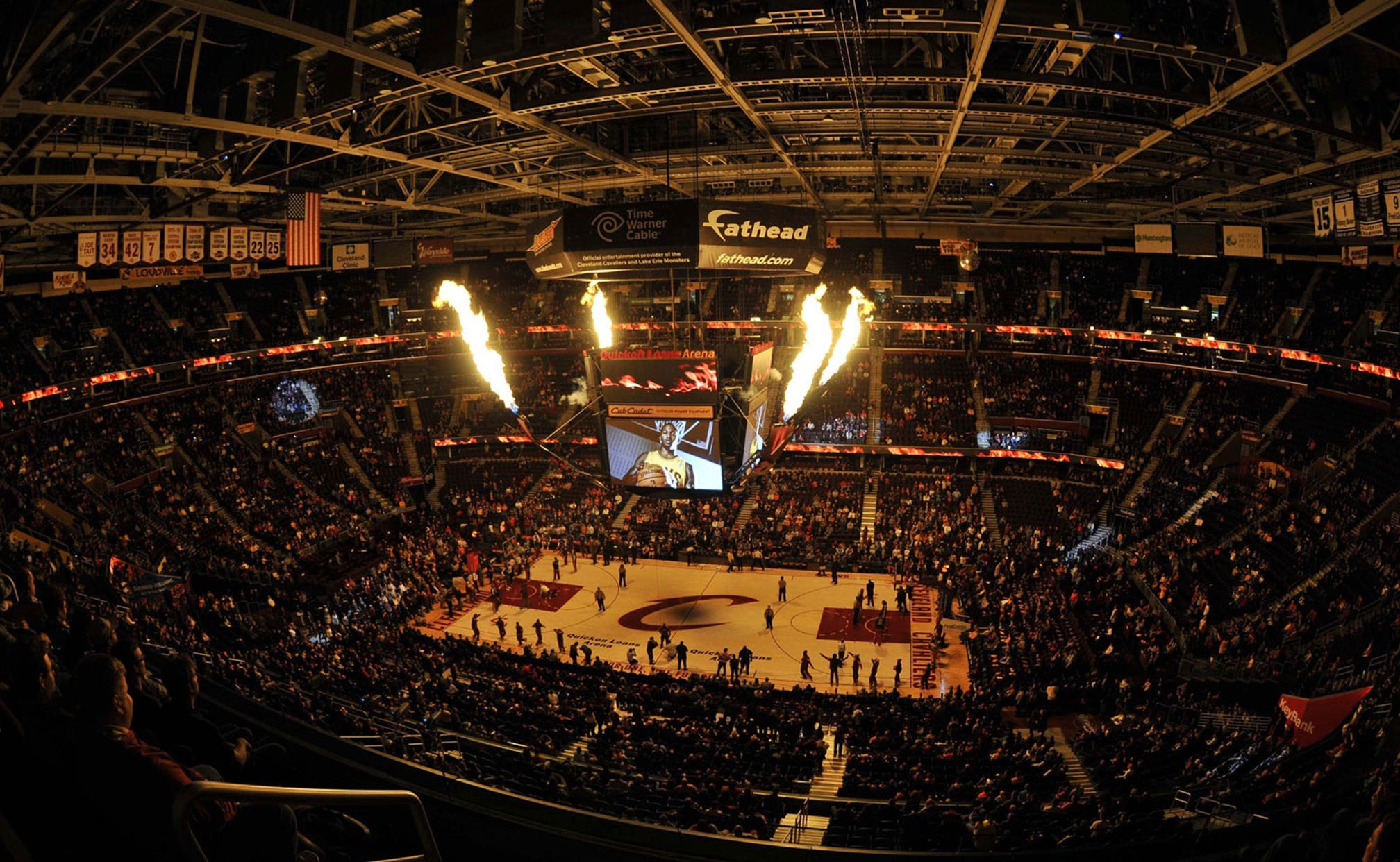 Cavs give sneak peek of new court design
BY Connor Kiesel • September 30, 2014
New-look team, new-look floor.
The Cavs unveiled on their YouTube page Tuesday a sneak peek of a new hardwood paint scheme.
In the short clip, you can see a blue baseline and sideline background with wine-colored letters outlined in gold. It's a departure from the wood-toned baselines and sidelines that the team has used.
It's tough to make out too much of the center-court logo but it appears that may also be different, incorporating the blue hue.
Zach Lowe of Grantland recently did a piece ranking all of the NBA's courts and put the Cavs in dead last. Maybe the redesign will change his mind.
---